Growing up I was always known as "the fat one" or "the big girl." For the majority of my life, I let those titles get to me, I cried myself to sleep and hated my appearance. Every day I walked into school with a smile on my face and never let anyone see the pain they caused me, but it was there. Finally, at 25 years old, the comments no longer hurt me, and I love myself. I love every inch of my body, fat rolls, stretch marks, and cellulite included.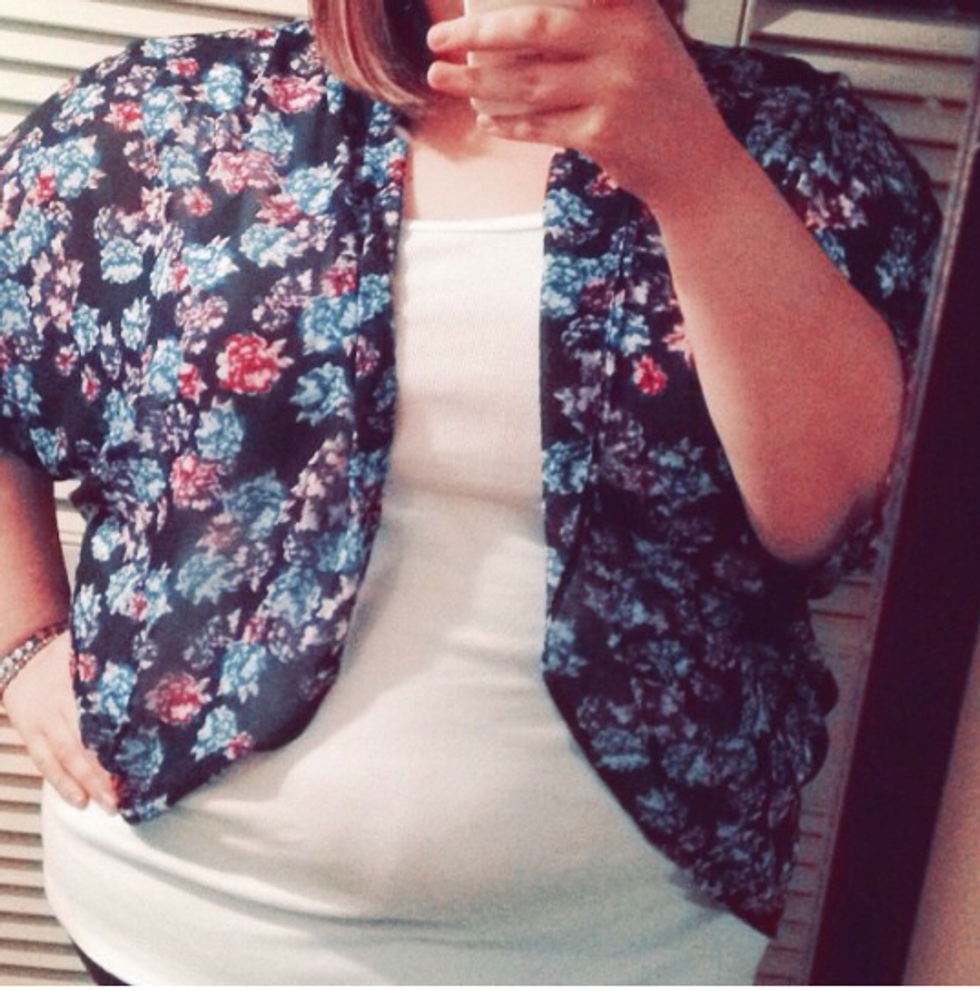 Society teaches us that perfection is a tiny waist, a big booty, and a large chest. Those of us who are overweight are considered lazy, disgusting, and in some cases even worthless. Strangers promote a healthy lifestyle by fat shaming, name calling and useless negativity, claiming that they are motivating us to lose weight. I don't know about anyone else but that makes me want to eat more. Not only are these "motivators" not helping anyone get healthy, they are also causing more and more people to hate their bodies. There is no true standard of beauty, there is no such thing as perfect. There is no perfect weight, or height, or body type. We are all beautiful in our own way.
While being fat, overweight, obese, whatever you choose to call it, is very unhealthy, it is OK to love yourself. It is OK to be confident, and it's OK to be happy. You are fearfully and wonderfully made. You are beautiful the way you are. The number on a scale and on the tag in your pants do not define you. They do not measure your worth, and they do not determine the type of person you are. True beauty comes from within. Take it from the fat girl, love yourself, be happy, be confident and continue to be YOU.
Sincerely,
The Beautiful Girl