Sophie, Melissa, Gabbie, Maddie, Jake. Thank you.
This is a scary world, and each of us are on paths that are entirely our own. Each of us has our own set of goals and aspirations and I wish them to come true for each of you; you deserve the world and a half. Keep on fighting against the current! It will pay off soon, I know it. Things have been really rough over the course of the past few months. At other times, it was the best of times. From cramming for each chemistry exam to exploring this amazing city together, I would not have traded a moment of it for anything.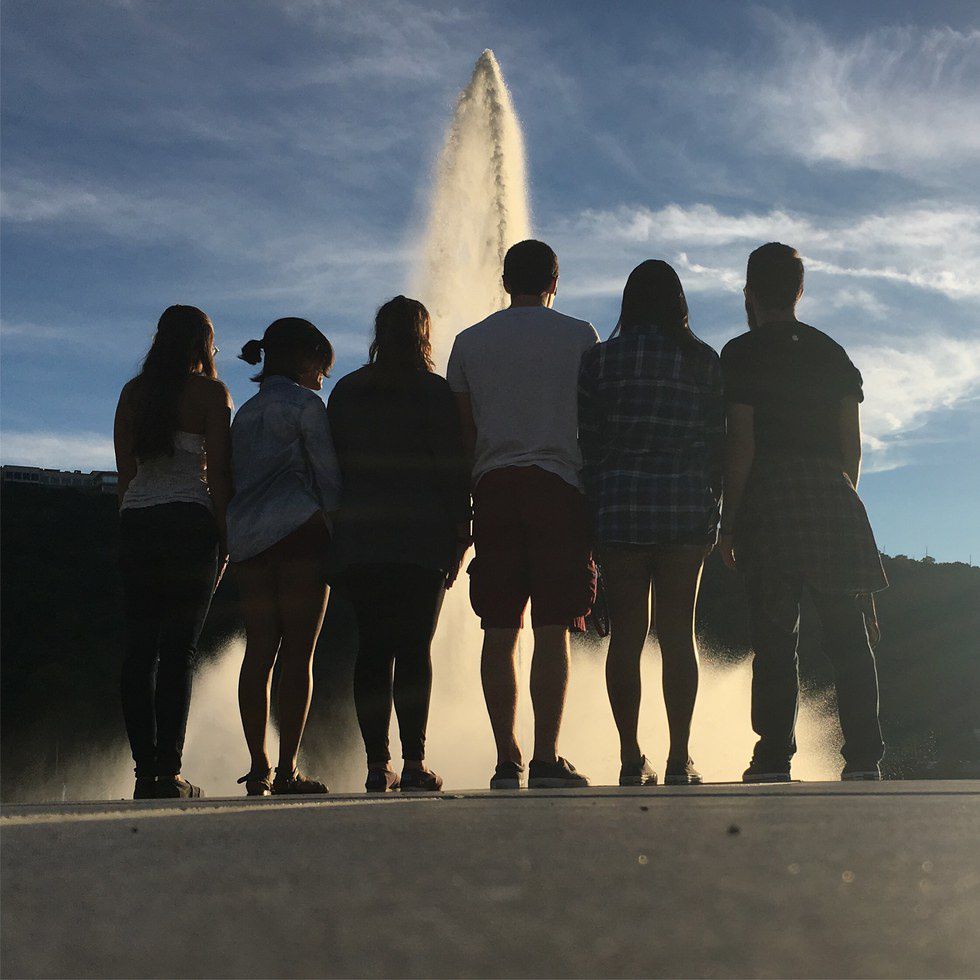 Please never change, any of you. From the way you "Gotta Blast!" to how passionately you live your lives, you are some of the most individually unique and incredible people that I have ever met. You see yourself just as you are, just a college freshman who enjoys this, that, or the other thing. However, I see something even more amazing. I see strength, beauty, determination, resilience, and genuine friendship. You've shown me what it means to be a friend on numerous occasions. For that, I want to truly thank you. You inspire me to be a better friend.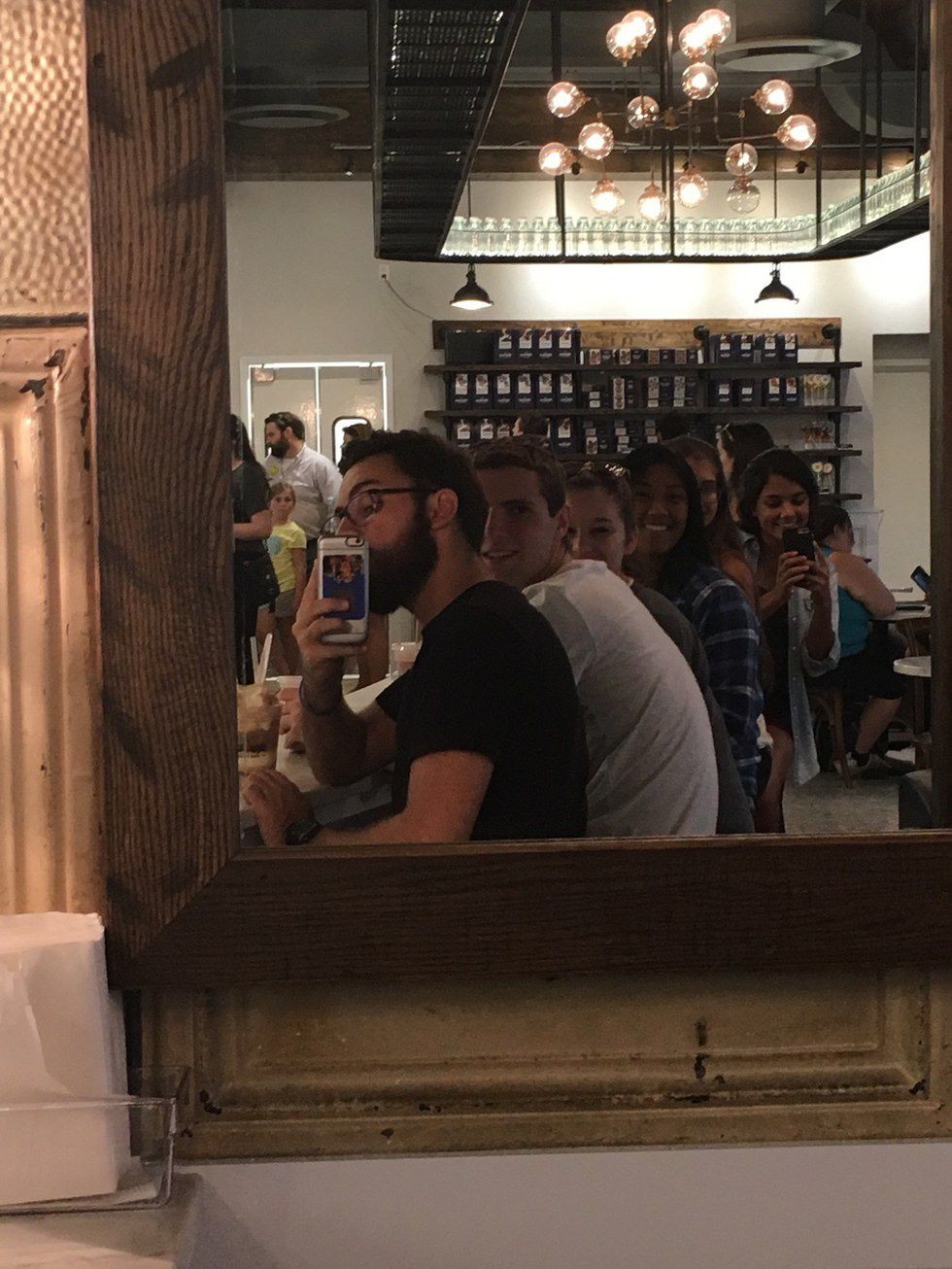 Where are you going? Do you know yet? Maybe you do and maybe you don't and that's totally okay! We've got time to figure things out still. I know it seems that we are expected to have our lives laid out and planned; however, the reality of it is that we are 18-19 years old and still exploring this great big world we have just been plunged into. Personally, I'm not even sure where I want to be in five or ten years. There is such a vast ocean of possibilities to explore right now. So, relax and find your niche! You have helped me to begin to find mine, and I hope that I can do the same for you.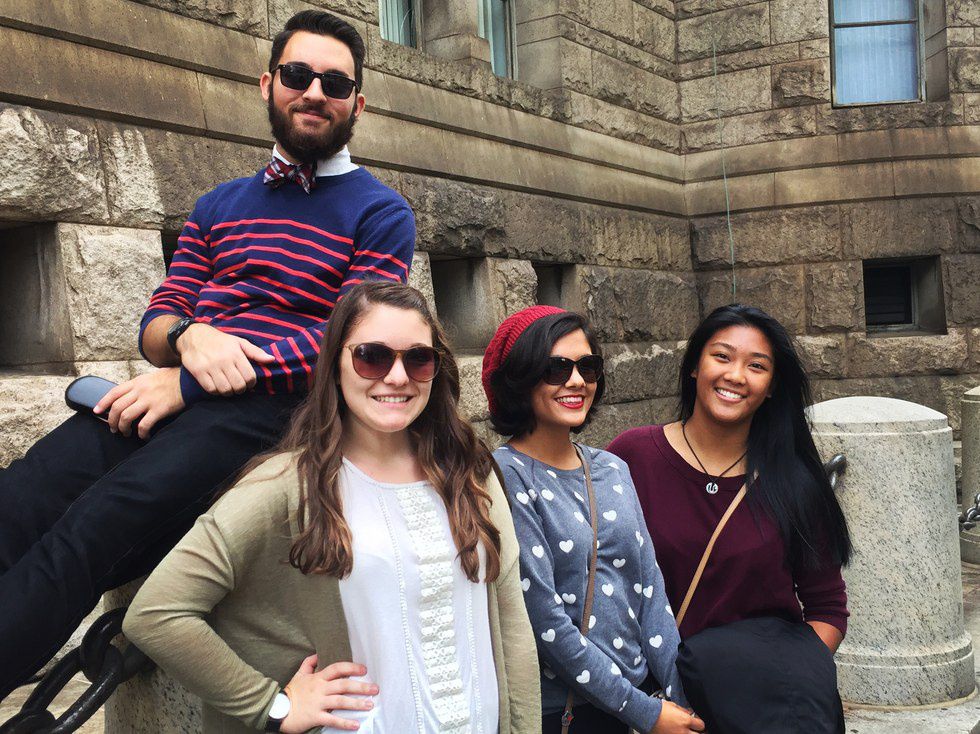 Your friendship is something that I treasure immensely. As someone coming to a big city and a new school knowing nobody, I was so fortunate to meet you as quickly as I did. So quickly did we bond, so quickly did we become inseparable. You had my back from day one. I hope you know that I will always have yours, as well. We will eventually graduate and start our own lives but I promise you that this friendship will forever remain special in my heart. You are my family away from family at my home away from home.
Thank you.