It's the music you hear as you step into an overcrowded elevator. The tune that seems to be playing on a loop in your grandpa's always-spotless car. It's the sound you hear playing through the speakers of the nice restaurant you only go to for special occasions.
Jazz music is typically composed of improvisation, synchronization and ensembles that often display melodies of distorted pitches. It dates back to the late 1800s where it erupted in New Orleans and had everyone dancing, jumping and moving with joy. Jazz's versatility makes it one of the most unique and impressive art forms — even today.
I mean c'mon, we could be dancing like this if jazz became more relevant. Giphy
Few genres are flexible enough to create feelings of passion, mystery, excitement, love, and sadness all in a matter of a single song, but jazz does this with ease.
An example of mood fluctuation is in Keith Jarrett's "So Tender." The tune begins with a soft, calming piano solo but quickly transitions to an upbeat sound at 1:00. Continuing through the song, you'll notice the piano gaining volume and speed as the song goes from soothing to energetic before returning back to a more improvised melody.
La La Land - Sebastian and Mia at The Jazz Club YouTube
Improvisation is a major component of blues as it allows the performer to be creative while providing fresh sounds mixed with a repetitive tune. During a live performance, musicians won't typically read off of sheet music because they are continuously creating variations of the original theme of the song. Each instrument finds its way to the spotlight in a natural and spontaneous manner.

America's Classical Music by Amanda Marvin talks about the importance of jazz music and its unique style. YouTube
The instruments involved in a jazz band typically include a piano, drums, trumpet, bass and reed instruments such as saxophones. For a larger band, it may include a guitar and a wider variation of percussion instruments as well as a vocalist. These instruments work together to develop a broad range of sounds that are quite distinct from other forms of music.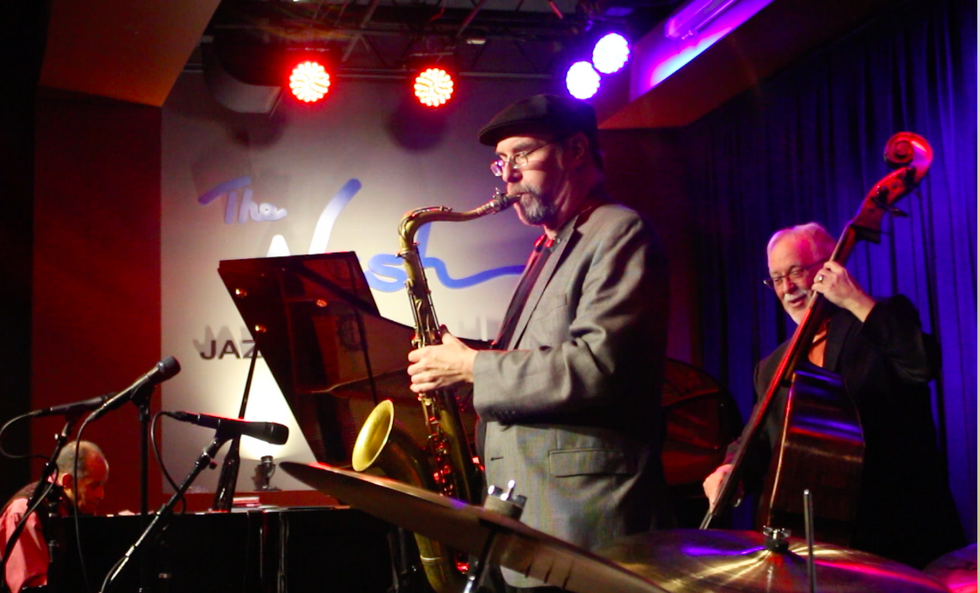 A small jazz band performs at The Nash located in Downtown Phoenix. by Amanda Marvin
Modern jazz music exists, but it takes a slightly different shape than the style of Ella Fitzgerald, Louis Armstrong or Duke Ellington. Today, the genre accommodates hip hop, pop and even electronic dance music, or EDM.

Trumpeter, vocalist and composer Johnny Britt often experiments with jazz by mixing it with other genres in hopes that it will encourage the younger generation to give it more attention.
"It's going to take the elements that they're used to and then they might not even realize that the jazz is playing around it or with it," said Britt.
Jae Sinnett, a drummer, composer and host of his local jazz station further describes the importance of jazz to NPR News. "It has to survive. Jazz is very intelligent, it's a highly intelligent very, very complex music..." Sinnett told NPR.
From Your Site Articles
Related Articles Around the Web