This week, I was able to finally fulfill a childhood fantasy of standing in a real palace. The 600-year-old Gyeonbokgong Palace in Seoul, South Korea did not match the Cinderella castle of my six-year-old self's imagination, but it was breathtaking nonetheless.
Gyeonbokgong Palace is a maze of buildings, courtyards and gardens. The buildings are decorated with stone carvings and painted with vibrant patterns of green, red, blue, and yellow. Mount Bugaksan and Mount Namsan tower beyond the ridged rooftops.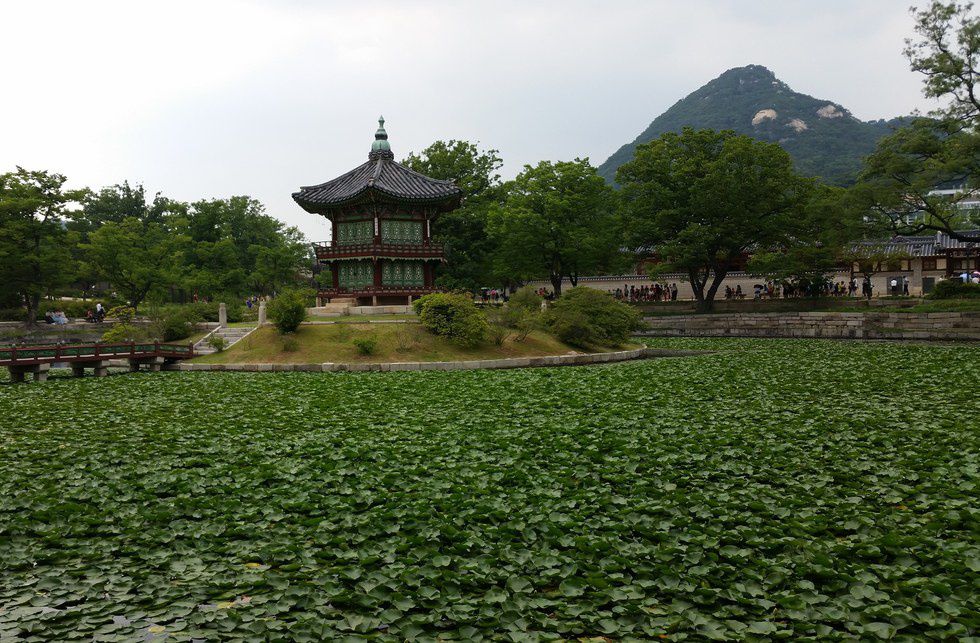 Gyeonbokgong has had its shares of glories and tragedies. During much of the Joseon Dynasty, the king lived and held his court in the palace. A large part of the palace was burned during the Japanese invasions of the 1590s. The palace was rebuilt in 1867 with the addition of more buildings. In 1895, Queen Myeongseong was assassinated within its walls by a group of Japanese. Since 1990, efforts have been made to restore and maintain Gyeonbokgong.
Today, the courtyards are filled with both Korean and foreign tourists. Several visitors dress in hanboks (traditional Korean dress) and take pictures, and entertainers provide traditional Korean music. Gyyeonbokgong palace is guarded because of its proximity to the South Korean president's home, the Blue House. The skyline of modern Seoul, including Namsun Tower, is just beyond the palace walls.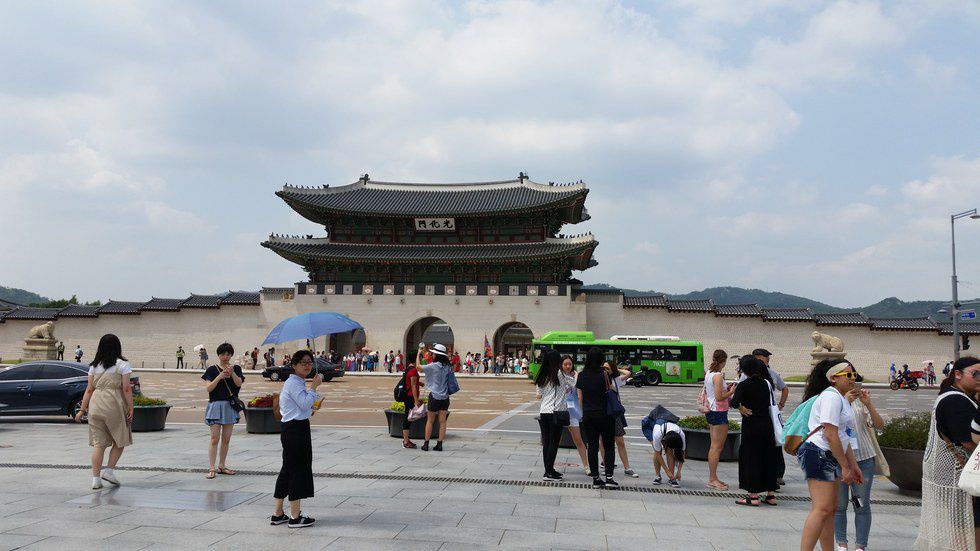 As a citizen of young nation, the age of the palace impacted me more than it beauty. It is incredible to stand within walls that have been around over twice as long as my country has existed -- walls that have witnessed so much history and yet still hold a central part in Korean life.