What is Almost Home Humane Society?
Almost Home is a non-profit animal shelter and animal resource center located in Lafayette, Indiana. It was originally formed in 1939 as the Tippecanoe County Humane Association. The shelter has served over 3,000 animals and continues to today.
My Affiliation with AHHS
I have volunteered at Almost Home for a little over a year. The summer before my freshman year of college, I would drop off donations each week and help take care of the animals. I would also play with several of the animals and post their profiles to social media in hopes of helping them find a home. Many of these animals were surrendered by their owners and do not understand why. Any amount of human interaction can help them feel safe and loved. That summer, I was able to meet and play with all of the adoptable dogs. Each one sported a unique personality that craved attention and love. I learned a lot about myself by visiting the shelter each week. Seeing animals in such tough situations and then returning home to my two dogs that have a constant supply of affection and luxury, made me realize I could and should be doing something more for the animals in my community. I resonated the most with Ragdoll and the cat I have now.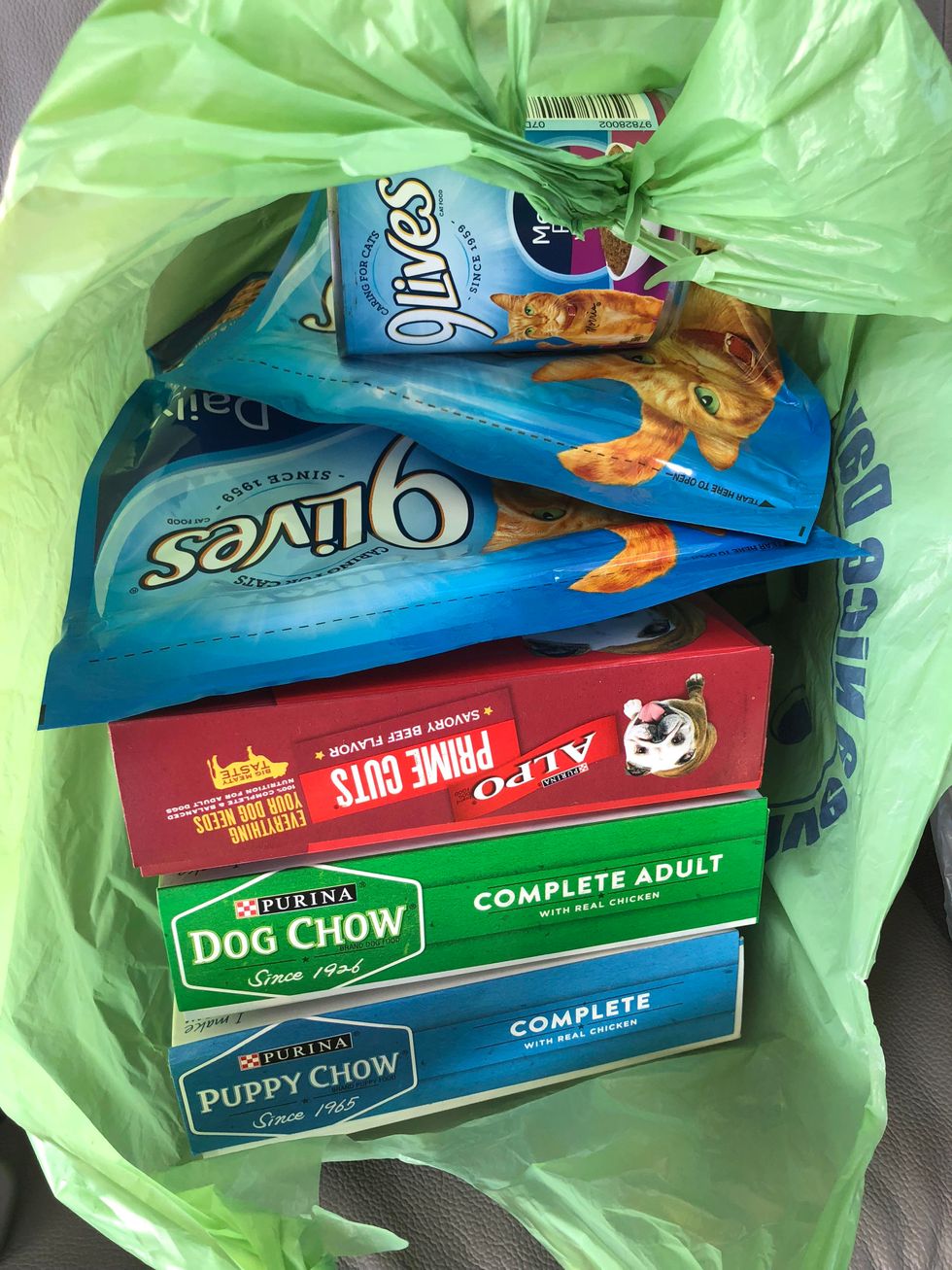 Abby Sengsanith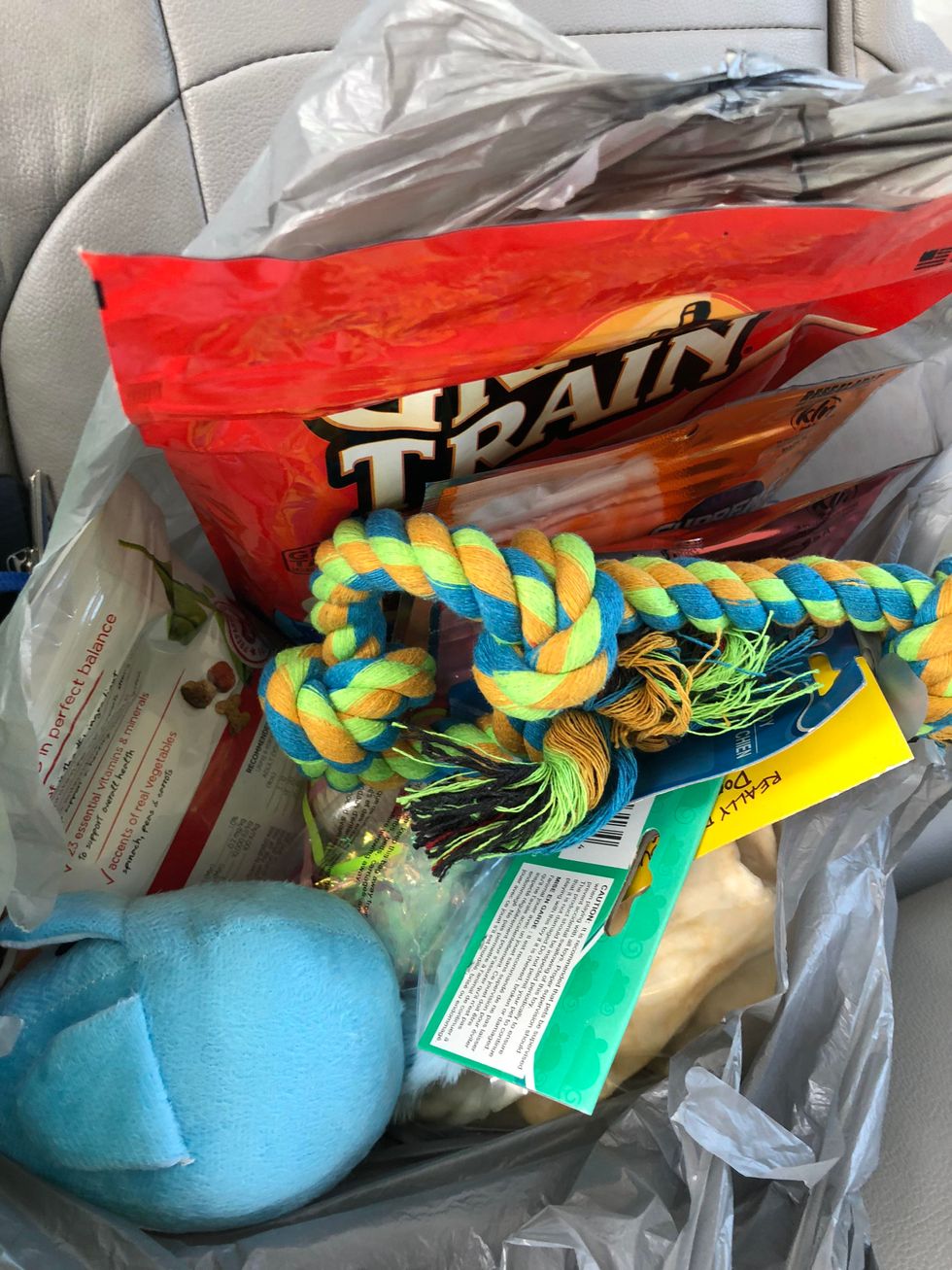 Abby Sengsanith
Ragdoll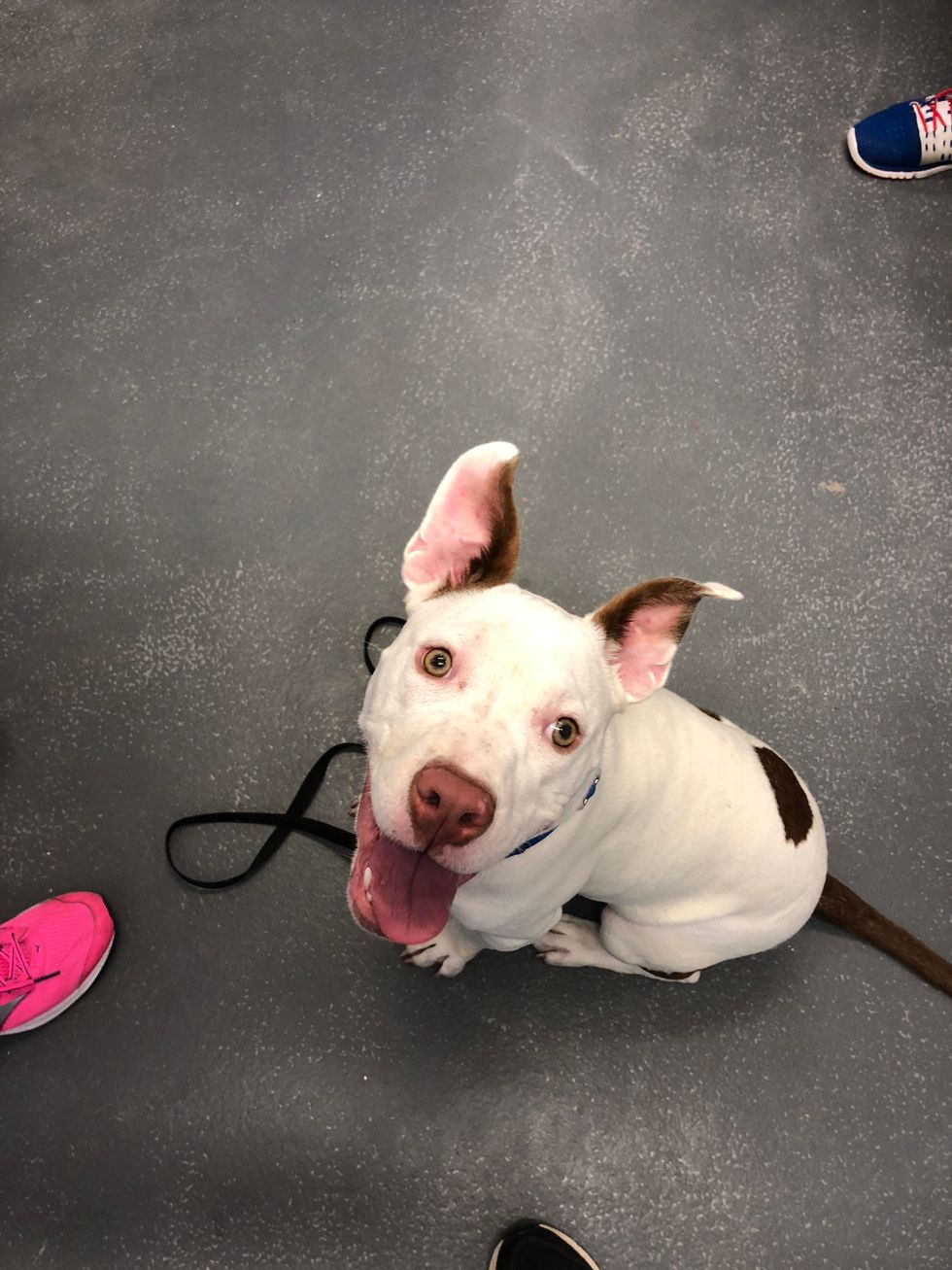 Abby Sengsanith
Ragdoll was a small pit bull puppy when I first met her. She had the personality of a firecracker and had a nipping problem. I noticed that several people would pass her by when visiting the shelter. She would wag her tail and follow them until they passed her by. After seeing her in her crate for a few weeks, I asked if I could play with her. I took her to the yard behind the center and let her loose. I imagine these pups don't get a whole lot of playtime outside due to the number of staff in comparison to the animals. Ragdoll loved the outdoors. She would chase the walnuts I threw and jump around like she'd never seen grass before. I began bringing her toys. I'm not sure if they ever stayed with her after I left, but she enjoyed the tennis balls and rope toys I brought each week.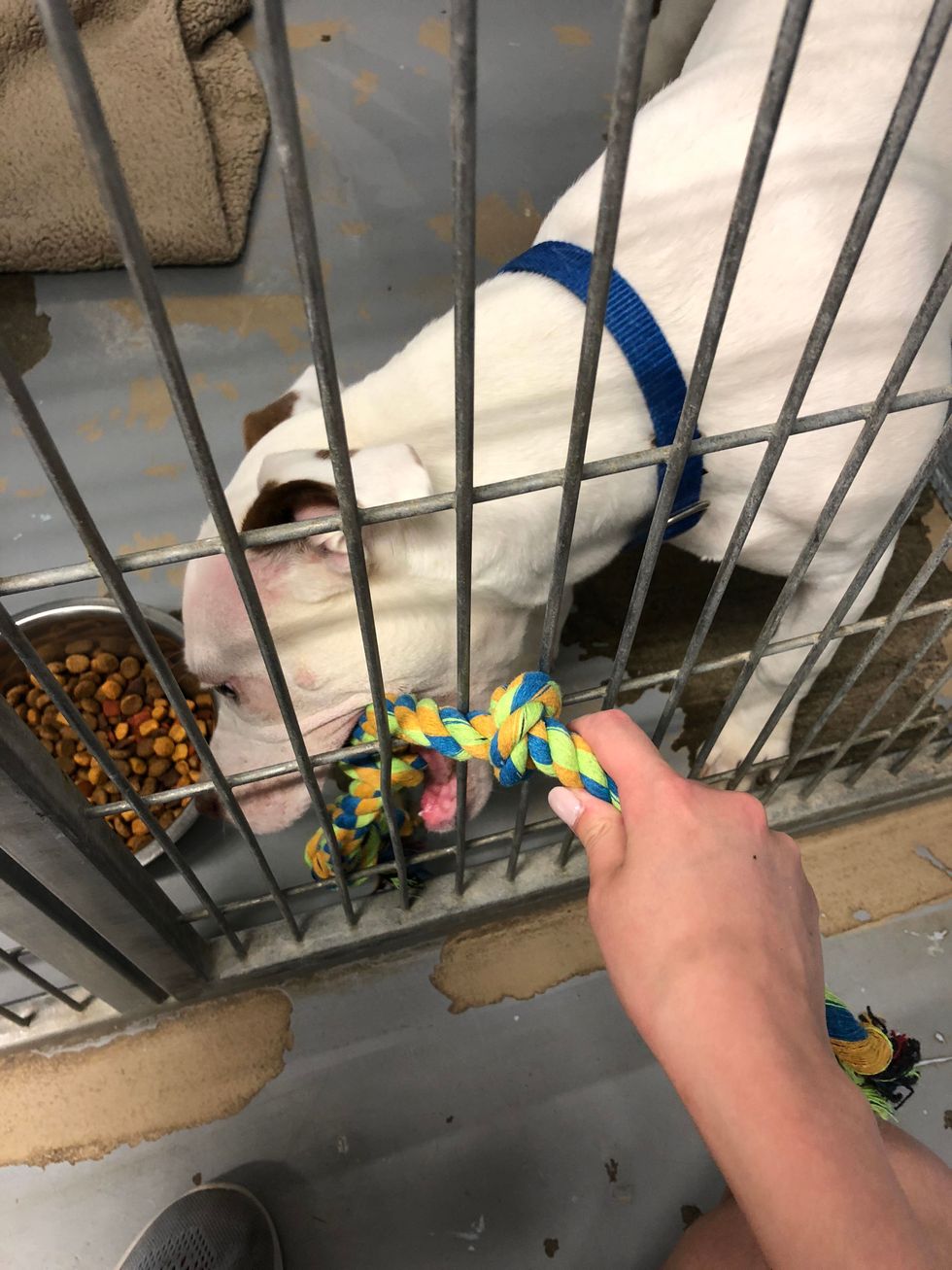 Abby Sengsanith
I would take videos of her playing with the toys and running around outside. I also got a few sad shots of her in the kennel. I used these picture to post on Facebook where I thought someone would see them and instantly fall in love with her. It took a few weeks, but it worked. I remember going to the shelter asking where she was and the staff informed me she had been adopted by a young family. I feel that this moment made a profound impact on me and on the decisions I would make later that week. I realized that just one person, one text, one post, could save an animal's life. It doesn't take too much effort to post on social media, urging people to adopt and not shop. This feeling lit a fire in me which would draw me to saving the cat I have now.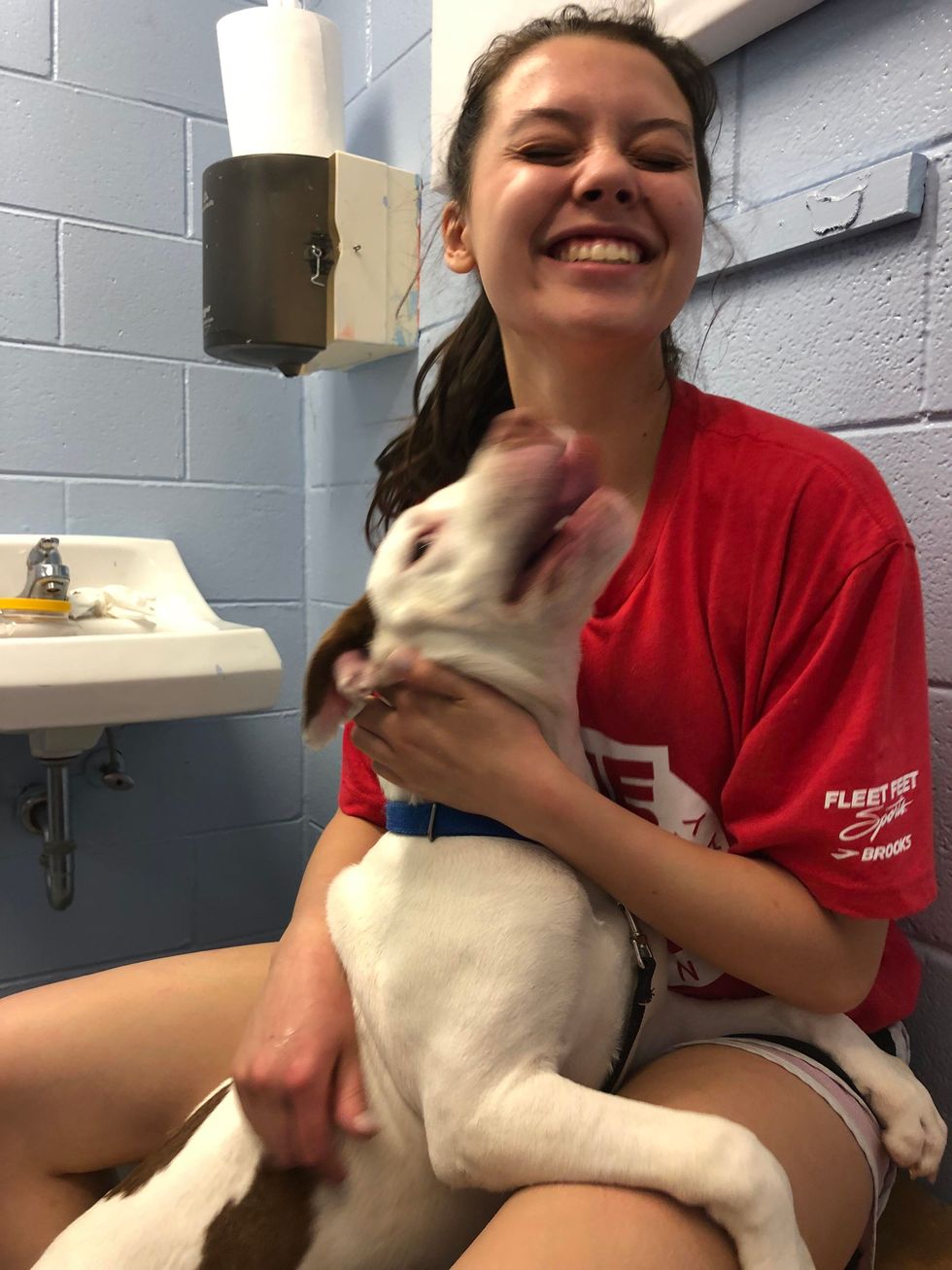 Abby Sengsanith
Vandy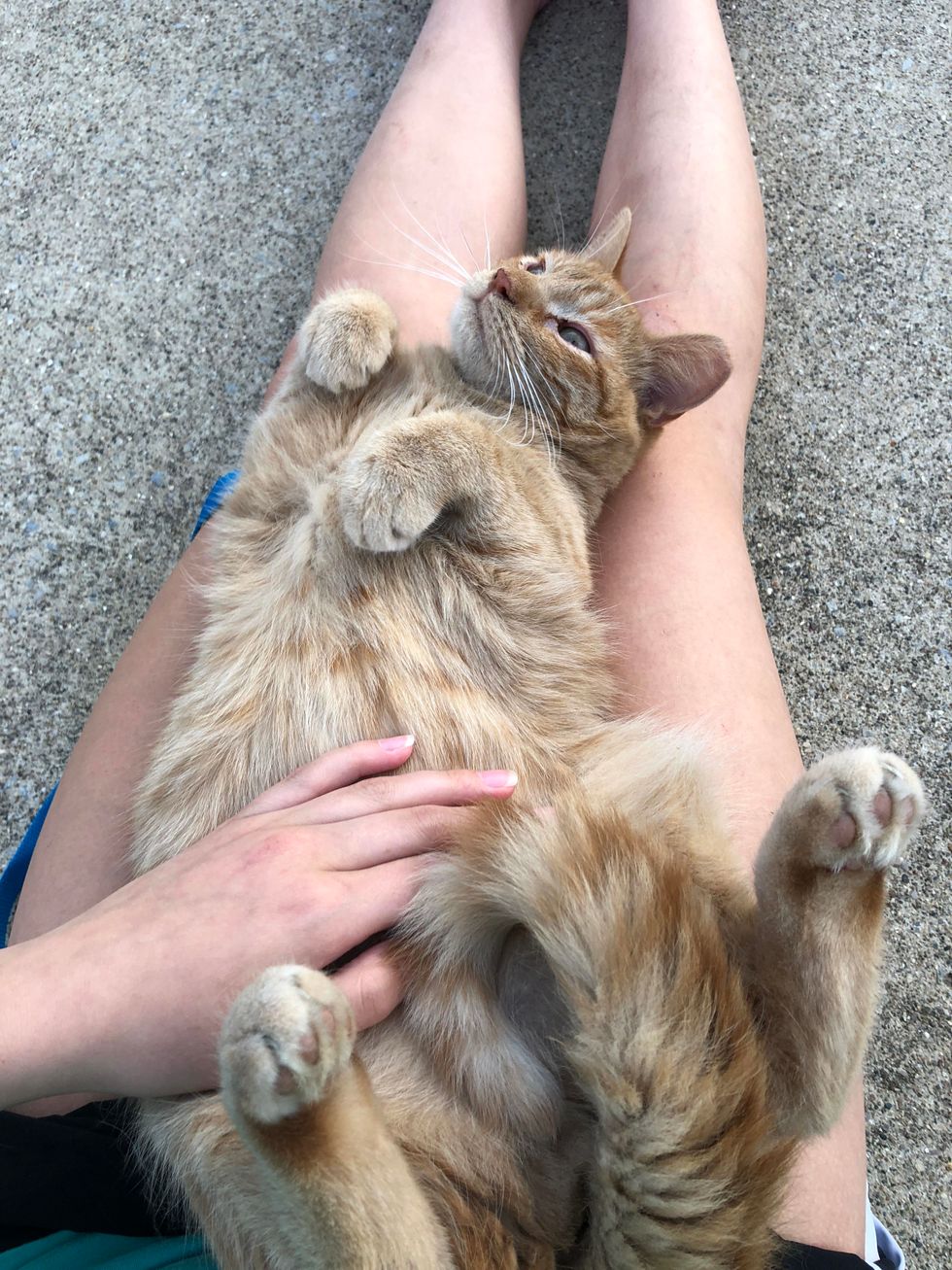 Abby Sengsanith
Shortly after finding out that Ragdoll was adopted, I began to explore more of the facility. There is a quiet cat room full of cats from different backgrounds along with a wide range of ages. Outside, there is a barn where they house the feral cats. My interest peaked when I noticed the barn cats. A barn cat is also known as a working cat. People can adopt them to use on properties to kill rodents. I had always wanted a cat, but I knew my mom would not approve of an indoor cat. Nevertheless, I still wanted to adopt one. I remembered my mom talking about having a mole problem and that sparked my great idea of adopting a working cat. Majority of the working cats are feral, so they do not get along with humans or other animals. I ended up adopting an orange "feral" cat from Almost Home. I say "feral" because she was FAR from feral. I think she was deemed wild because she was found with other feral cats. Vandy cried the whole time on the ride home. She wouldn't stop meowing so I kept feeding her small treats. She was terrified of humans and barely tolerated me picking her up.

In order for her to understand that I was her new home, I had to condition her to my backyard. It was a three week process. I brought her food and water everyday and I would also put her on a leash to give her outside time. I was slowly able to get her to walk with me to my driveway. We would watch the cars for hours while I pet her tummy and fed her treats. Vandy only trusted me until I introduced her to my mom. I knew I would be leaving for college soon and I would be unable to go home everyday to feed her and play with her. Vandy and my mom are now best friends. It took over a month to finally let Vandy roam around the yard without supervision. She knew that my house was her home and she could go hunting whenever she pleased.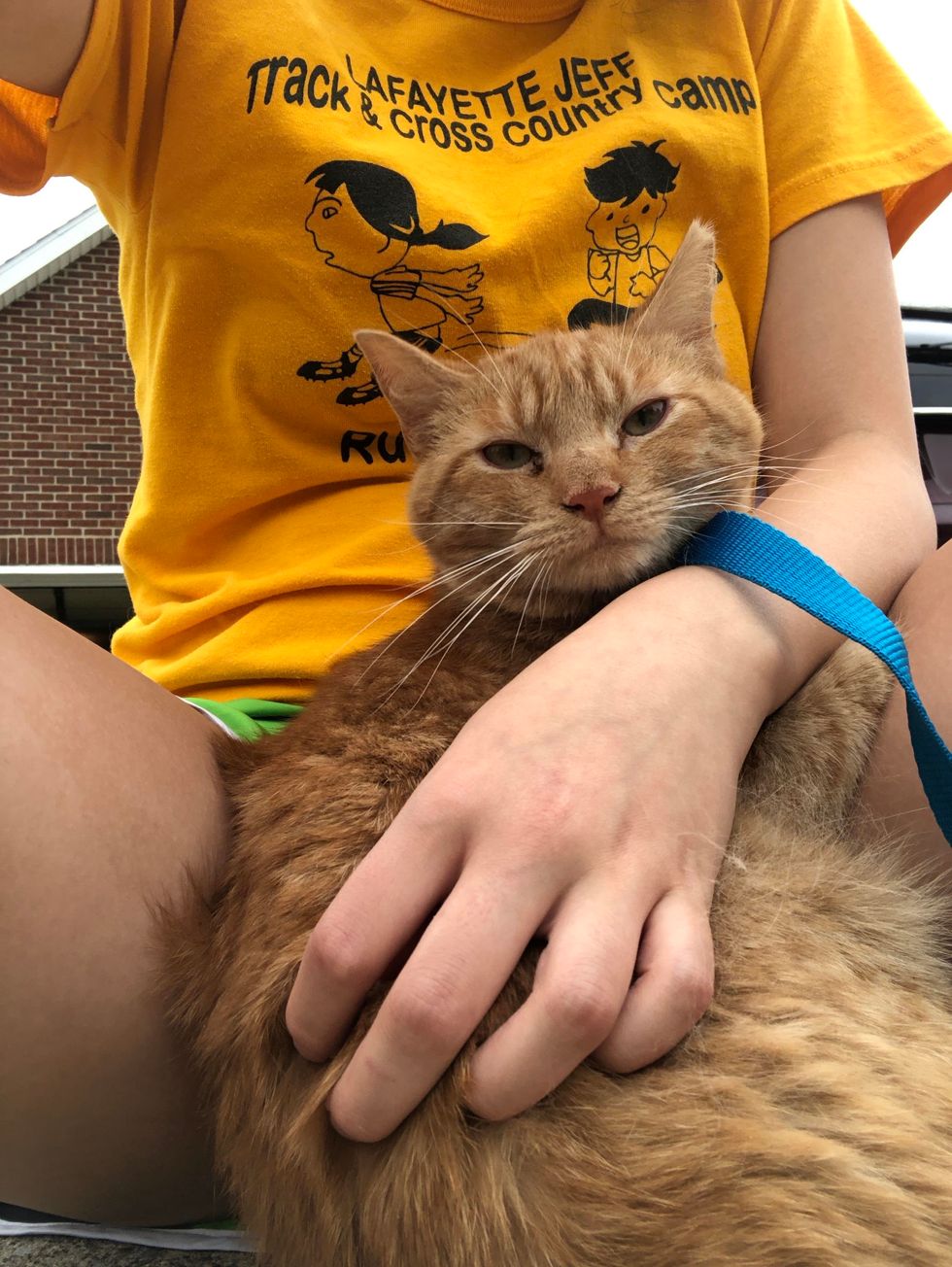 Abby Sengsanith
Eventually, we took down her crate and bought her a heated tent. She lives on my porch now and likes to greet me every time I come home. She also brings me "presents" that consist of various rodents and sometimes birds. The largest animal she has brought home was a full-grown rabbit. I just think it's amazing that all of the work I put in throughout the summer, changed Vandy's life. She went from being a terrified cat that despised humans, to one that follows me around on walks and lets me put her in sweaters. She's talkative and plays with me. She's even friendly towards strangers. I saved a small cat that most people probably never knew existed, and now she's the talk of my neighborhood. She has a home and a family that loves her. Never did I think I could ever make an impact on any life like that.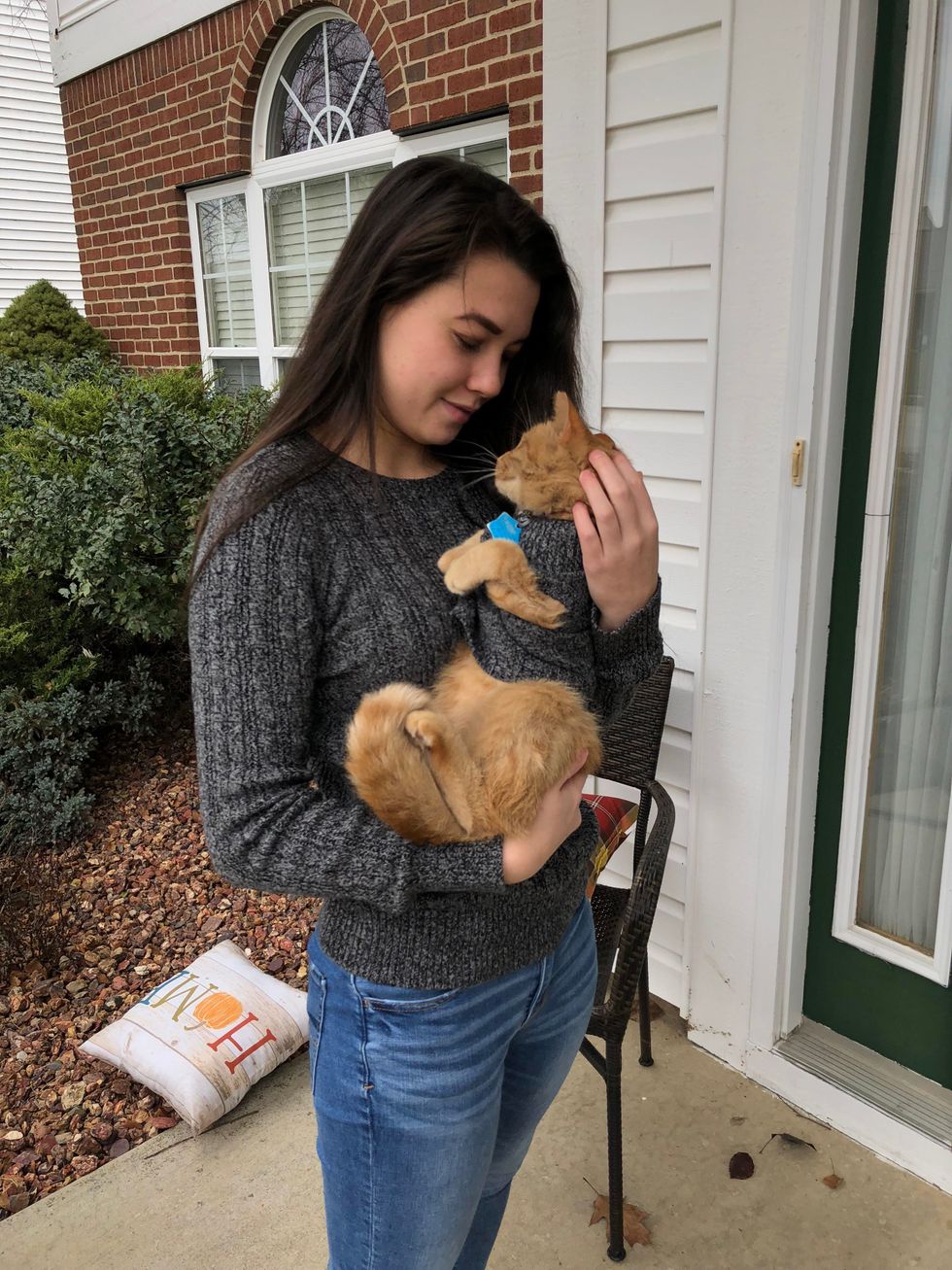 Abby Sengsanith
Why Adopt?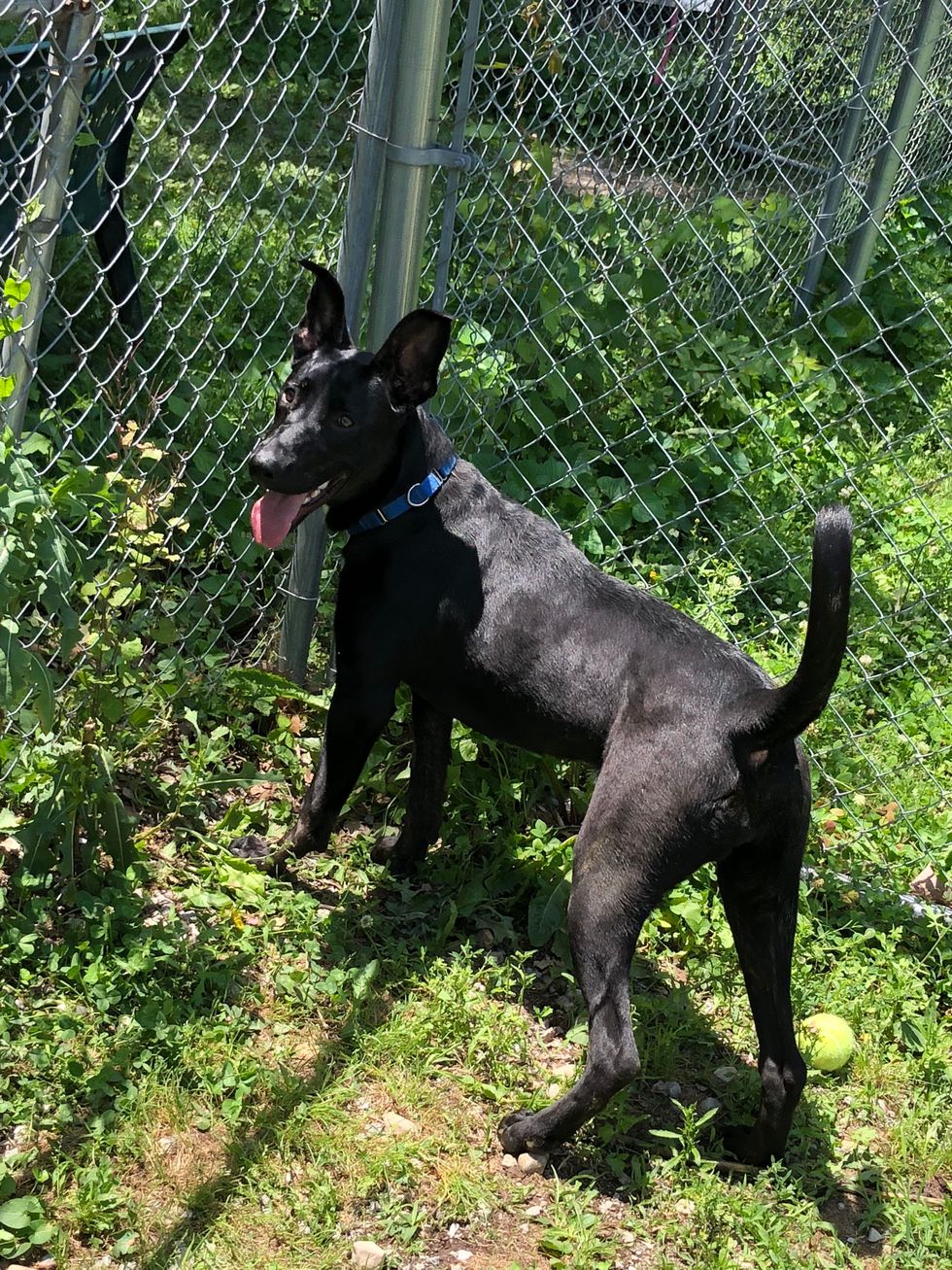 Abby Sengsanith
I'm presenting these personal stories to maybe encourage you, the reader, to think about rescue animals the next time you're looking for a pet. They need and deserve a second chance at love. If you can't adopt, there are various ways you can help out at the local shelters and provide the animals with basic necessities. I have included a list of the shelters and forms of contact for you to take a look at. Thank you.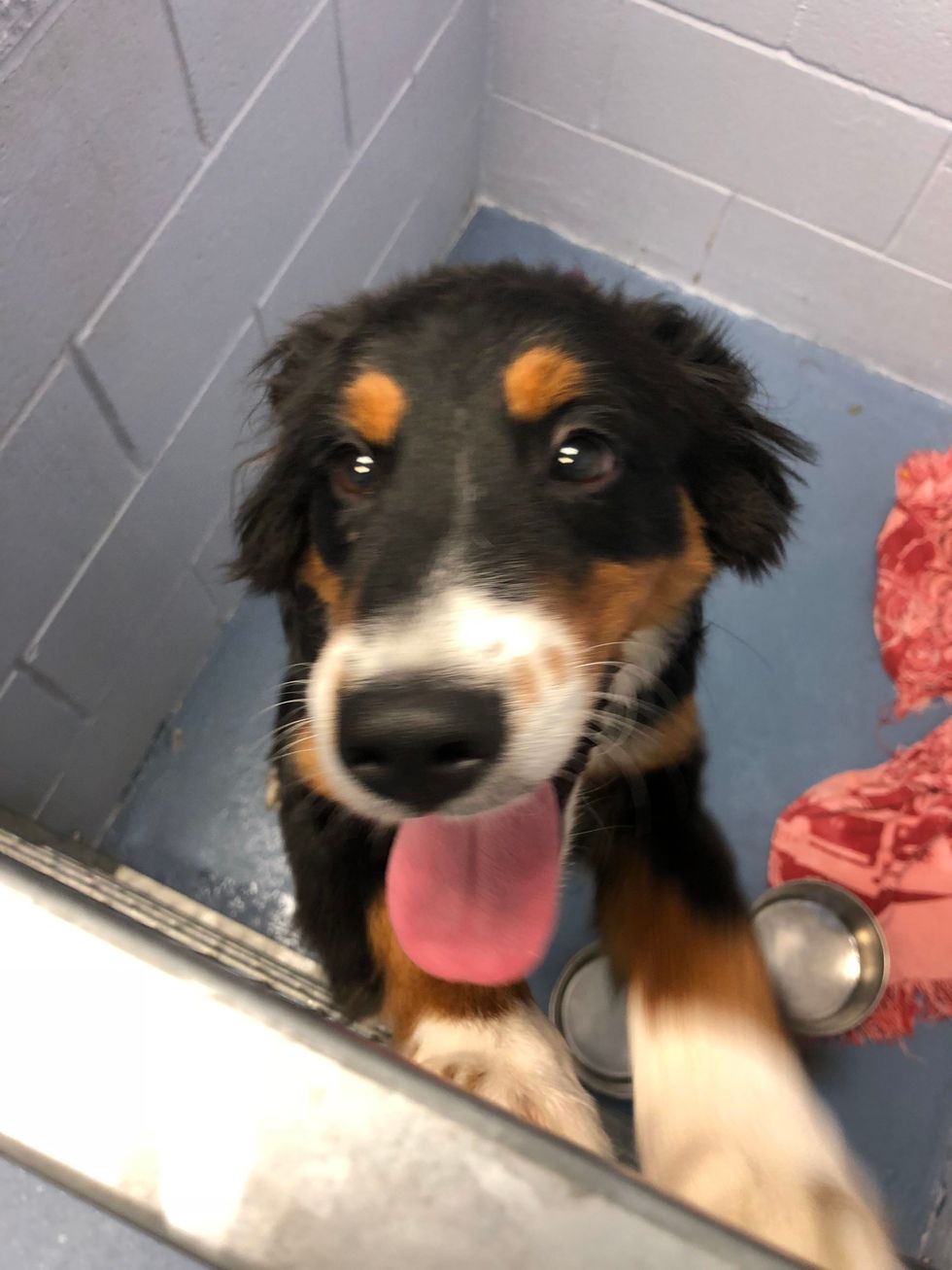 Abby Sengsanith
Almost Home Humane

Address: 1705 S 2nd St, Lafayette, IN 47905
Phone: (765) 474-5222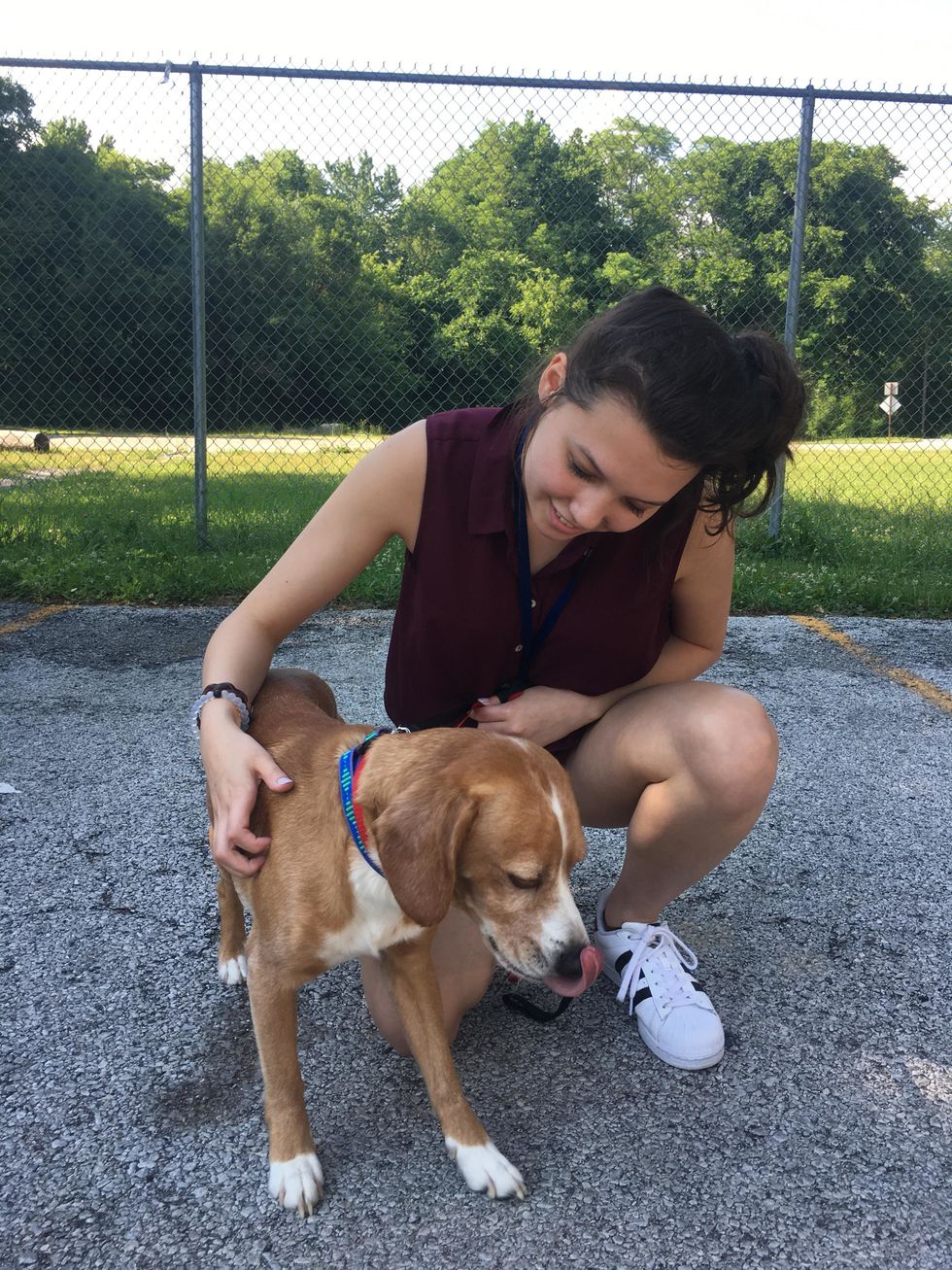 Abby Sengsanith
Natalie's Second Chance No Kill Dog Shelter
Address: 10 S 16th St, Lafayette, IN 47905
Phone: (765) 742-2200
Loving Heart Animal Shelter
Address: 512 Veterans Memorial Pkwy E, Lafayette, IN 47905
Phone: (765) 413-0521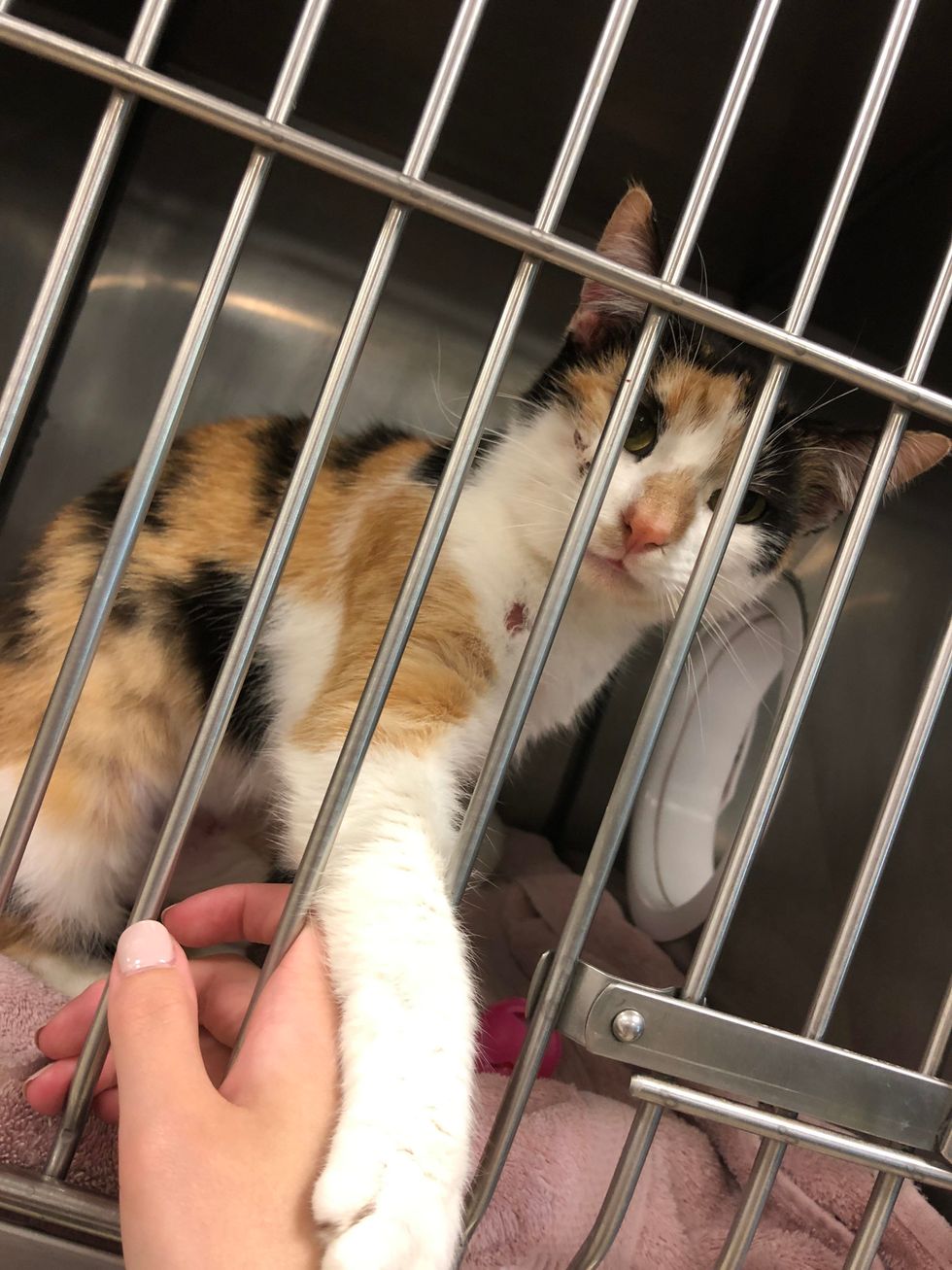 Abby Sengsanith
My New Cat Rescue
Address: 3500 IN-38, Lafayette, IN 47905
Phone: (765) 231-5627