Ever since Black Lives Matter came about in July 2012, the movement has been challenged by opponents countering that "all lives matter." BLM has experienced overwhelming backlash from citizens who believe that the sole purpose of the movement is to imply that black lives are more valuable than those of any other race. BLM is not meant to imply that other lives don't matter- it's to raise awareness of the fact that we need to be focusing on black lives right now, because in wake of unjust deaths over the years, sparked again by events in Louisiana and Minnesota, it's becoming quite clear that the American judicial system is flawed and unjust. If you're in support of "all lives matter," you don't get to pick and choose which ones you mean- there is no justifying one death while grieving over another.
#AllLivesDidntMatter started trending on Twitter last week to shut down the close minded Internet users who use "all lives matter" by providing some insight on the many, many times that minorities, mainly in America, were abused, neglected, or oppressed, as well as affairs in other countries involving the US foreign policy. It's a perfect response that shows people why this movement has to exist. There are nearly 180,000 tweets with this hashtag, but here are just a few that stood out-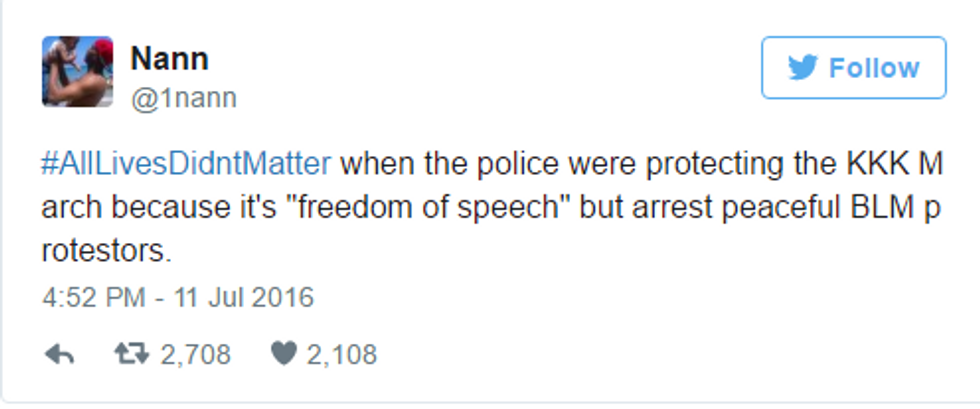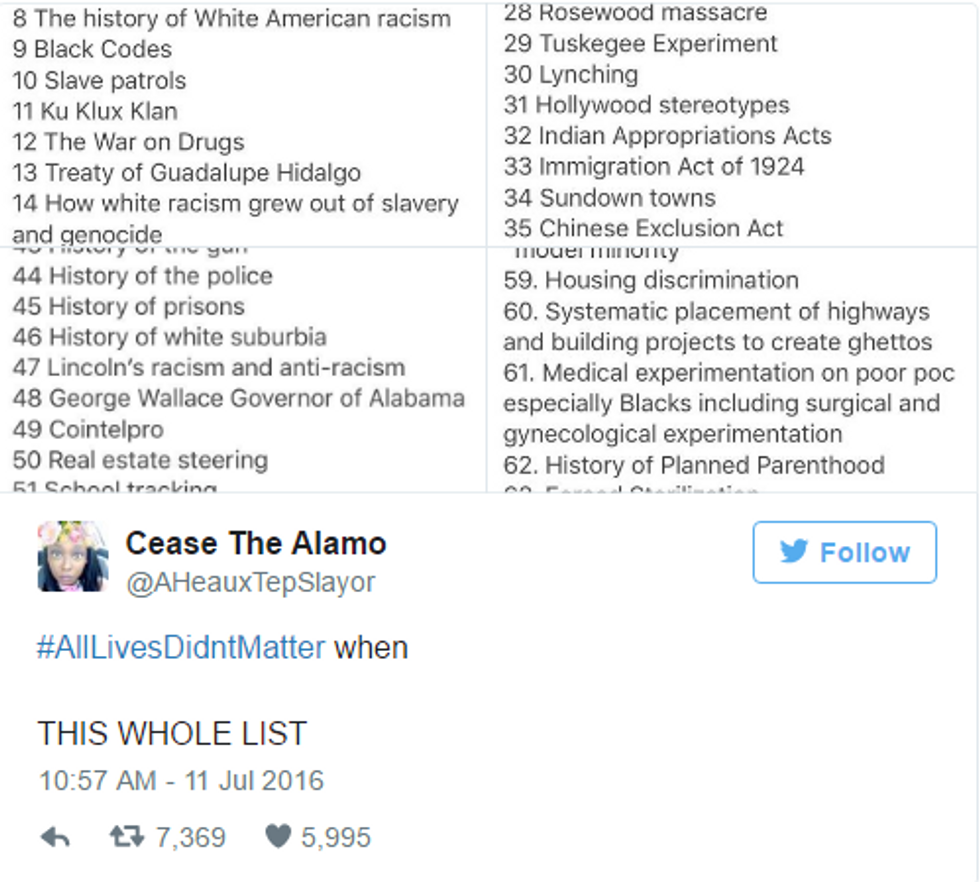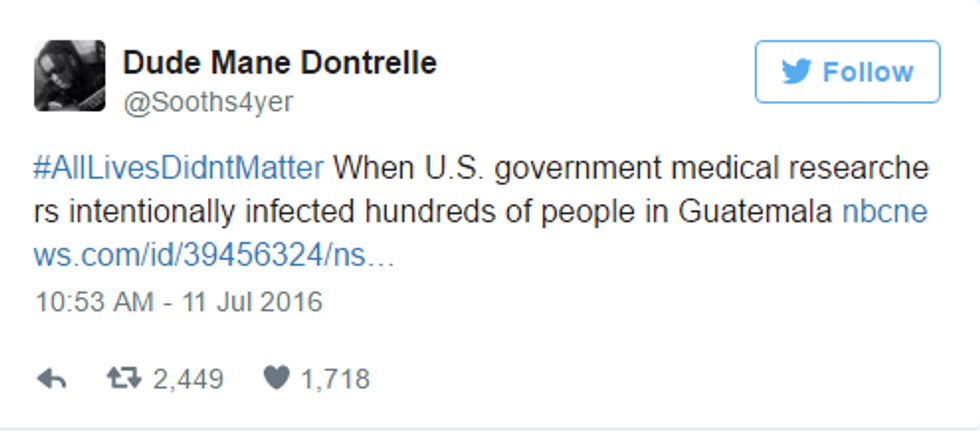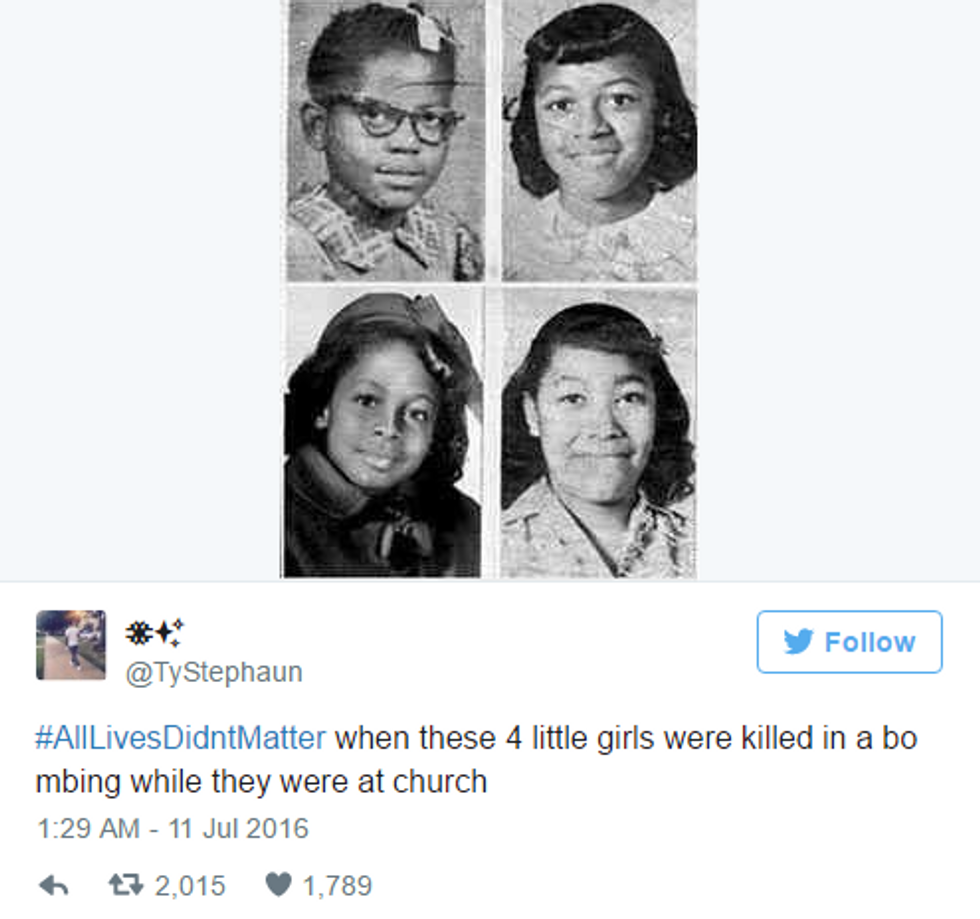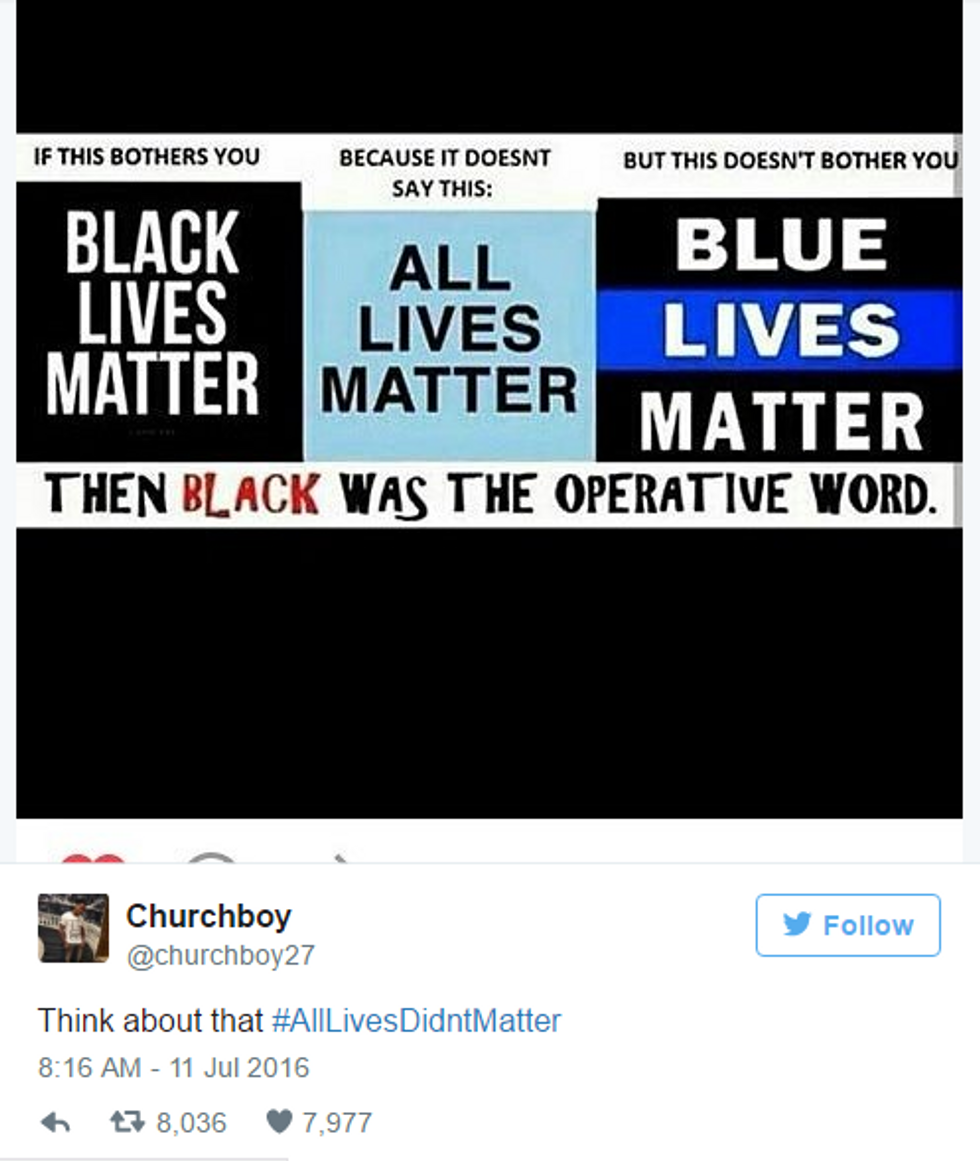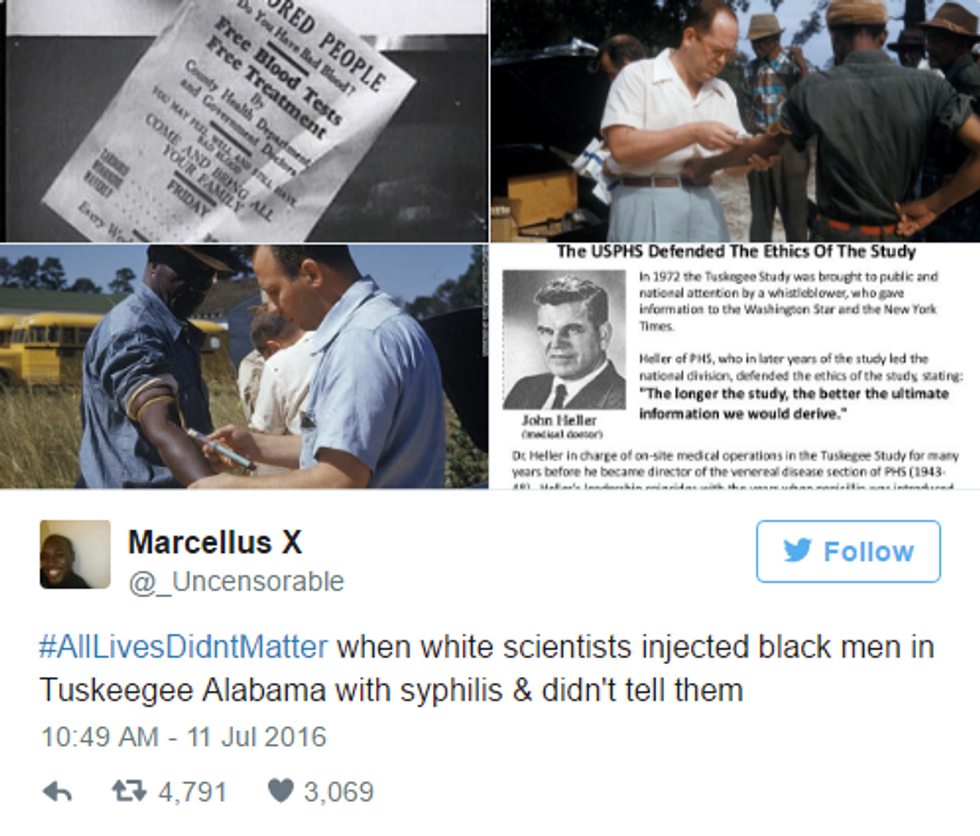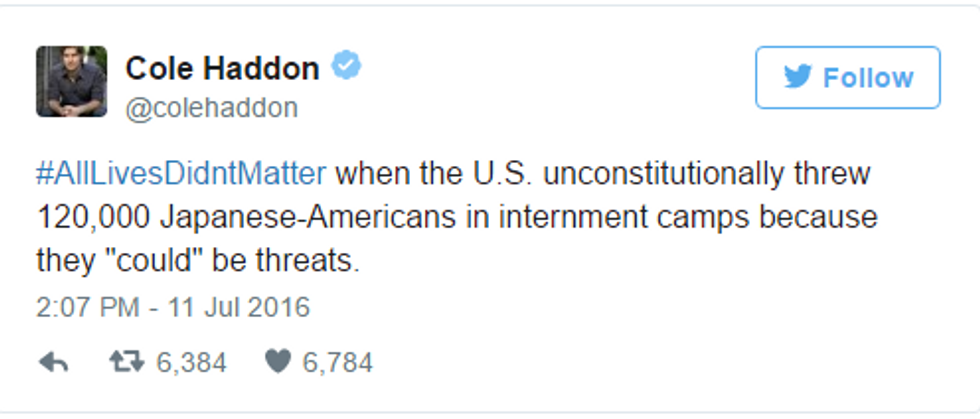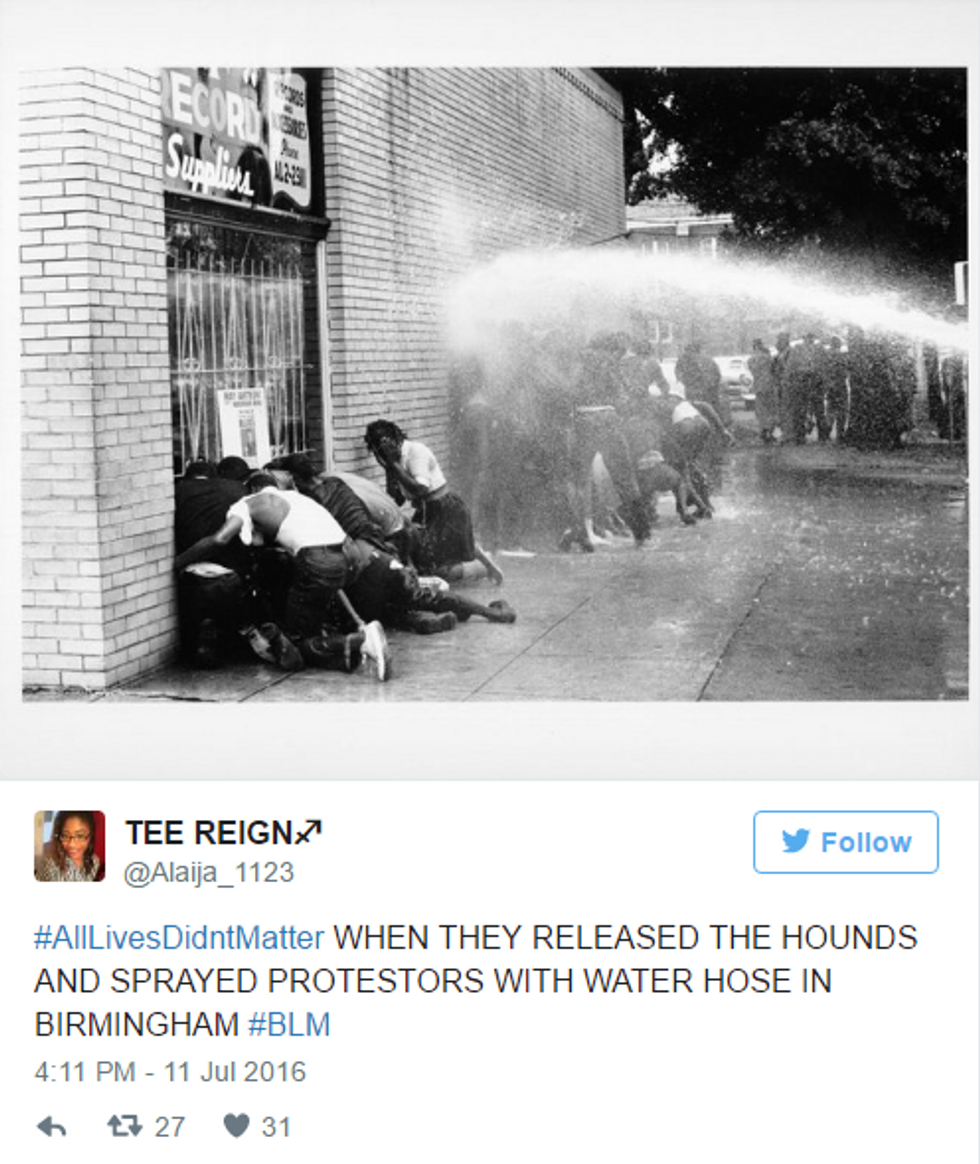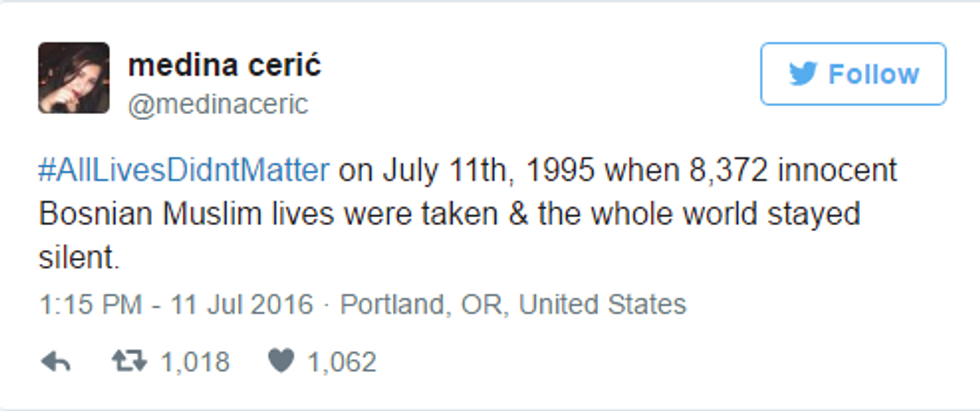 These tweets have called out anyone who believes that BLM is devaluing other races, because our nation has been devaluing any race other than white as far back into our history as you can see. If you're going to claim that all lives matter, you need to check the facts- clearly not all lives matter in America, and the purpose of BLM is to get us to recognize that.
The trend is definitely grabbing attention and raising awareness, but it's only getting us a small step closer. Rather than going on about it on Twitter, something needs to actually be done about the injustice we see in America today. Our generation has the power to make this change, so the more people that understand that purpose and validity of BLM, the sooner we'll be able to live in a world where we don't need to fight over whether or not a life is important.