I love makeup. But I function on a college kid budget and can't afford dropping $40 on Marc Jacobs blush or Urban Decay Naked Skin foundation. It's a rough life. Luckily, the drugstore offers amazing makeup at a fraction of those insane prices. Not to mention, with some research and the help of your favorite YouTube gurus, you can assemble an affordable makeup kit without sacrificing any of the quality. So, I am here to give you a few options for each step of the face from the drugstore. Some items you have to buy online, and I'll provide an in-store drugstore option if you aren't down for a shipping fee. Let's just get into it, shall we?
Primer: NYX Angel Veil Primer
Talk about hyped up, am I right? But for a good reason. This stuff is magic. I don't know what it is, but it doesn't matter your skin type – this stuff just works. If you're looking for the pore filling variety of primer, since that is all the rage these days, check out the NYX option for that as well!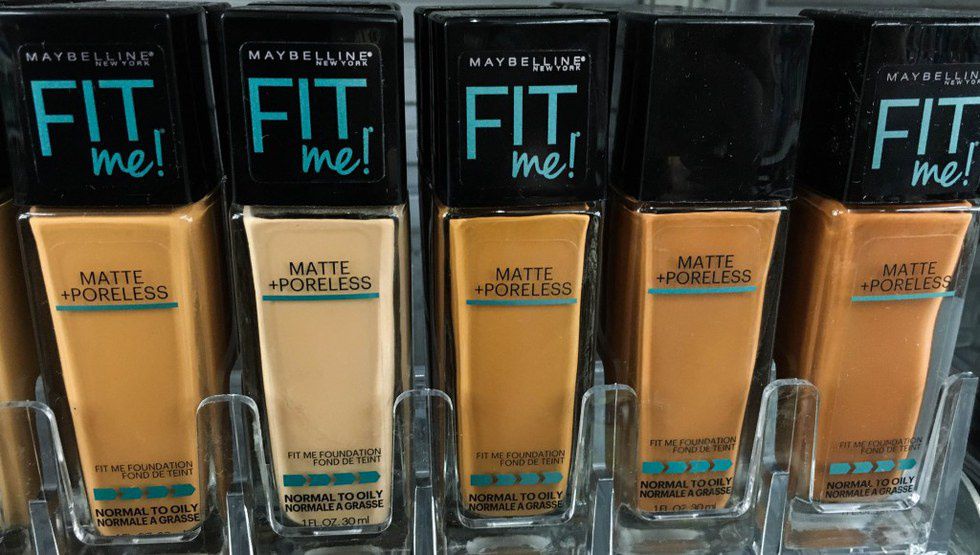 Foundation: Maybelline Fit Me
This is the foundation I am currently using, and it is the bee's knees. It comes in Matte + Poreless, as well as Dewy + Smooth, with TONS of color options! This foundation is definitely an oldie but a goodie. It has been compared to some of the priciest foundations on the market, so for under 10 bucks why not try it out?
Concealer: Maybelline Fit Me OR LA Girl Pro Concealer
The matching concealer to the foundation I suggested, Maybelline Fit Me concealer, is the bomb diggity. It has similar packaging AND formula to the NARS Radiant Creamy Concealer, and in my experience this stuff is pretty freakin' flawless at covering up dark circles without creasing throughout the day. Yes, please! Another option would be the highly talked about LA Girl Pro HD concealer, which is under $5 ANYWHERE you find it and seems to have a cult following.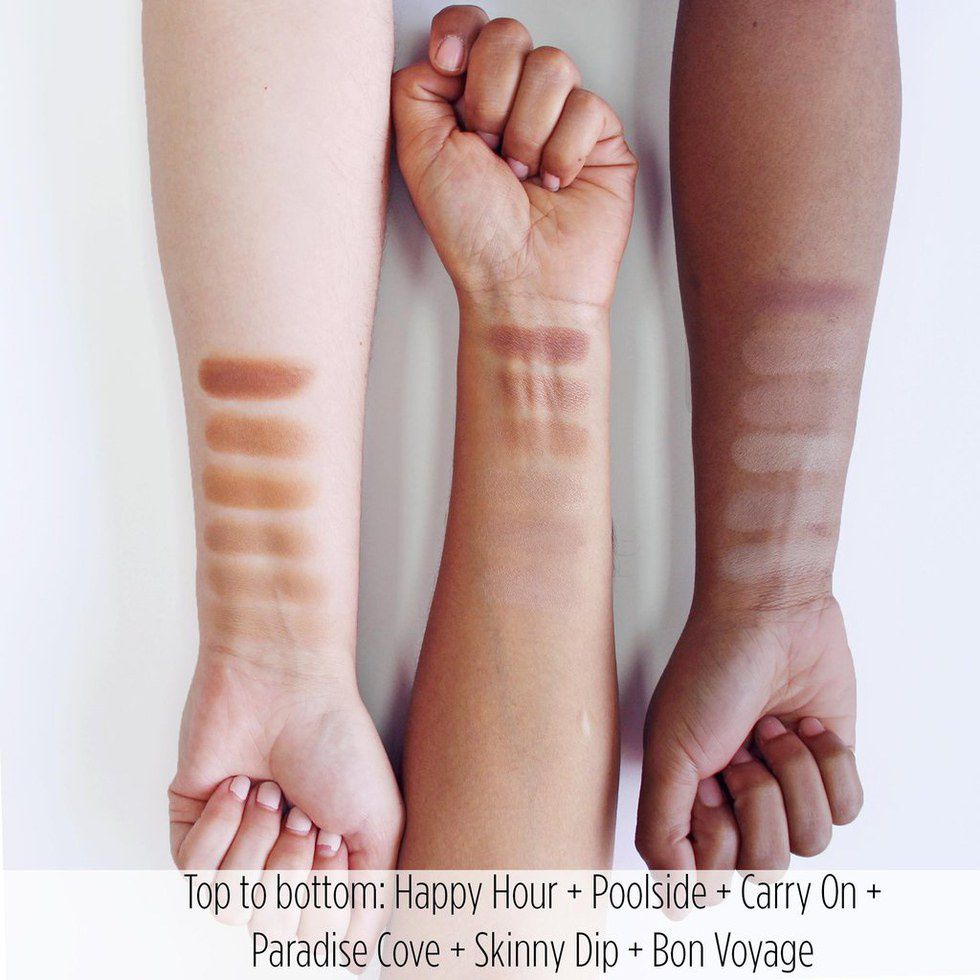 Bronzer: Physician's Formula Butter Bronzer OR Colourpop Bronzers
Personally, Colourpop's Skinny Dip is a can't-live-without-it favorite. Not to mention Colourpop's insane formula is something I cannot put into words -- in a good way. It's soft and pillowy, blends like a dream and doesn't move around after it's applied to the skin. This is one of the websites I mentioned before, and their products can only be found online. BUT, trust me when I say you will fall in love with every product you purchase from their website (not to mention, free shipping in the U.S. on orders over $30). My favorite shade, as mentioned, is Skinny Dip, but they offer a few other shades, at only $8! Another cult favorite that doesn't disappoint: Physician's Formula Butter Bronzer. Yes, the bulky packaging sucks. But they make up for that by having the product smell like an actual tropical dream. This stuff is raved about for good reason and I highly recommend it.
Highlighter: Colourpop Highlighters or Milani Instant Glow Powders
It seems like you MUST own a highlighter to be allowed out these days. The Colourpop highlighters, again, must be ordered online but I promise they don't disappoint! Current faves of mine are Wisp and Lunch Money. A new product that is worth mentioning AND buying, is the Milani Instant Glow Powder. These are brand spankin' new and will give you both a subtle highlight suitable for a late brunch with your lady friends or an intense night out highlight-ready for a club.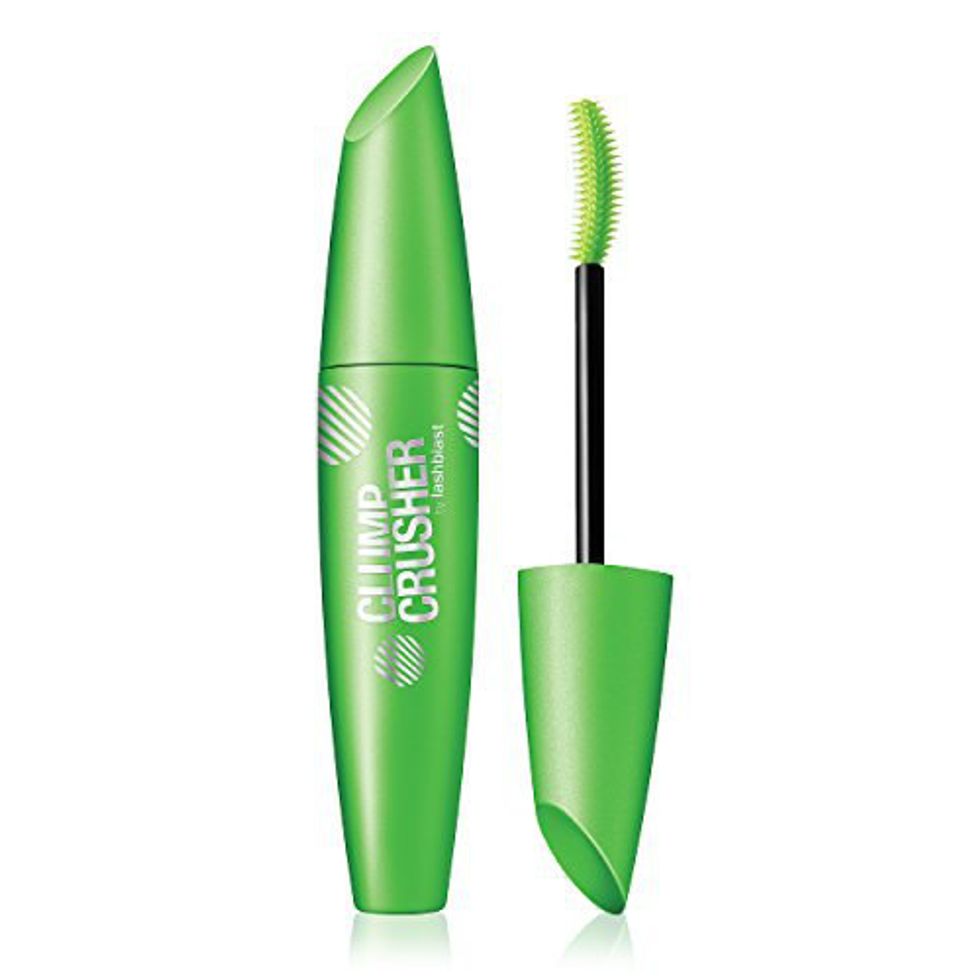 Mascara: Covergirl Clump Crusher
This mascara changes lives. Or, at least, changes your entire face. We all know mascara can make or break an eye look, so I am telling you to run, not walk, to your nearest drugstore and pick this baby up. I had to stop what I was doing and take a comparison photo of my left eye and right eye after I applied this stuff. It worked THAT well on the first coat! Why are you still reading this? Go buy it.
Eyeshadows: Colourpop, NYX, Morphe
Let's be real: we all have our own taste in eyeshadow. Makeup companies try to dish out what they think we will want, but you either love warm tones or you love cool tones. You either are always sporting a brown smokey eye or you tend to go a little darker and ACTUALLY use the black shade in the palette. Regardless, eyeshadows are hard to recommend. Morphe offers insane eyeshadow palettes that give you a lot of bang for your buck. Colourpop's formula make their $5 a pop eyeshadow worth it. NYX makes creamy, affordable eyeshadows available at your local drugstore. All are awesome options, just pick what works for you!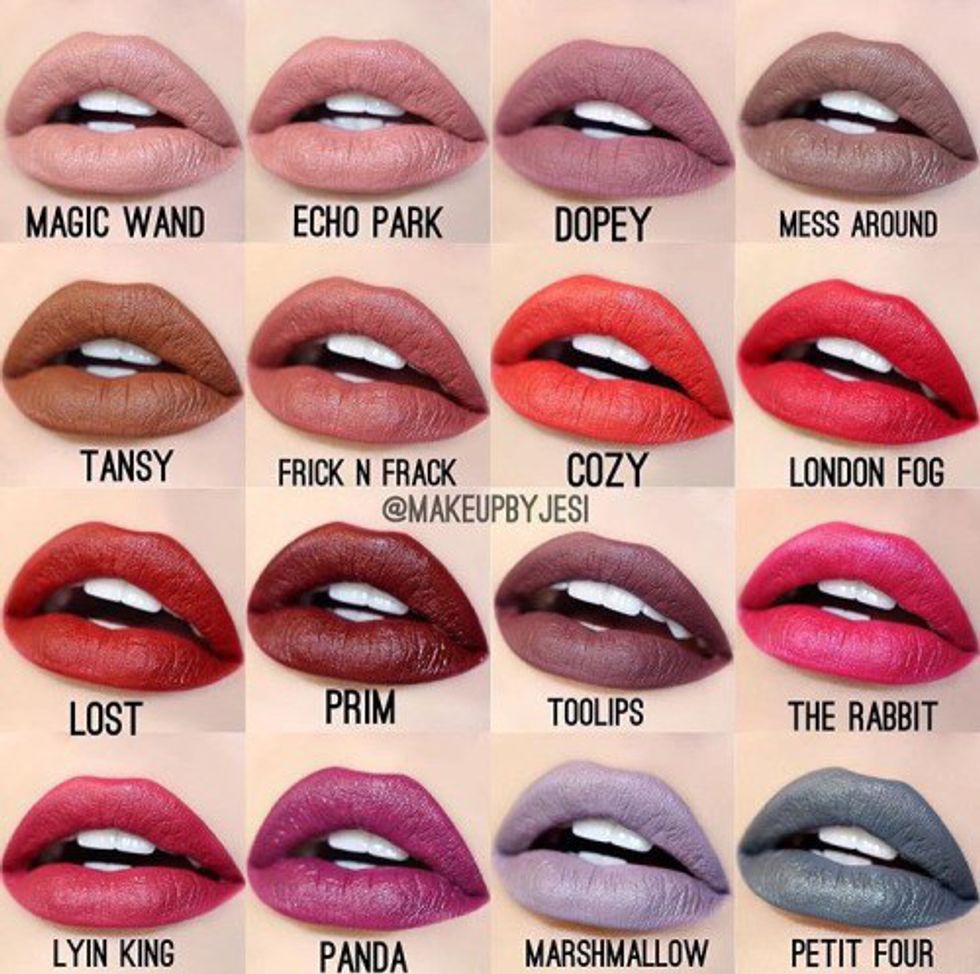 Lip products: Colourpop Ultra Satin Lips, Colourpop Lippie Stix, Milani Amore Matte Lip Crème, NYX Liquid Suede
I know, I listed a lot. But we can all agree that liquid lipstick has been kind of a fad for the last 10 or so months (thanks, Kylie Jenner). Did you know that it has been proven that the same $18 liquid lipstick that Kylie offers is also $6 on the Colourpop website? Seriously, Google it. Depending on your lip preference, each option listed above offers must have lip colors and amazing formulas. From the perfect nude lip to the best bright red out there, you can find all the colors you want for a way cheaper price, without sacrificing formula quality!
Happy shopping my friends!