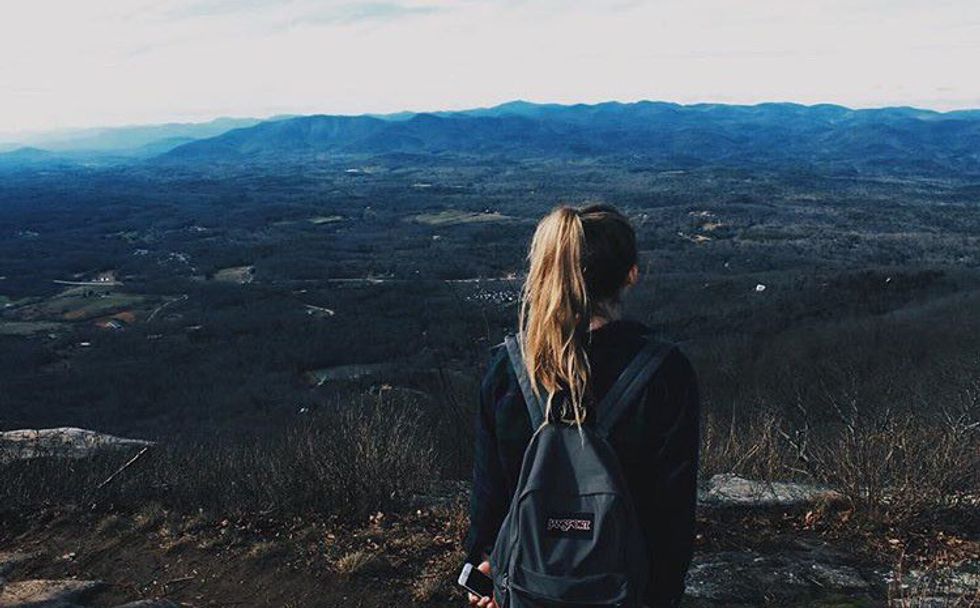 In North Atlanta, it can seem like there is absolutely nothing to do, while your adventure-seeking mind wanders to places far, far away. However, the assumption that adventure is far away is utterly wrong! Adventure is waiting for you just outside your neighborhood. Travel about an hour away to the Blue Ridge Mountains and you will find yourself immersed in a completely new world; a world full of open fields, rolling hills, old homes, farmers markets, Indian mounds and artifacts, and so much more. So, if you have no idea where to even start, here's a list of my favorite places to relax and explore in the mountains:
My number one pit stop is the Old Sautee Market and Shop. This quaint little sandwich shop makes me drool just thinking about it! For a quick, old school coke bottle and ice cream to refresh after a hot summer day, this is your place. The Old Sautee Market definitely accommodates that cozy, mountain feeling. Right next to the sandwich shop is an old shop has been around since 1872 when it was a pharmacy. When you walk in you are transported hundreds of years in the past. Beware: the sandwich shop stops selling sandwiches at 4:00 p.m., so be sure to get your grub before dinner!
Across the street is my personal favorite coffee shop, Sweetwater Coffee House. This coffee shop has amazing coffee for those early mountain mornings. Also, the workers are always kind and love to get to know their locals. You can sit on the porch outside or the plethora of tables inside. Come to work, relax, read, write, or just people watch!
One of my favorite, yet most challenging hikes is Mount Yonah. This is the mountain that I said I would never hike twice, yet I have hiked it about five times because the view is so breathtaking. It looks over the mountains and farmlands below and towers over all of Sautee Nacoochee (about 15 minutes away from Helen, GA). Grab a few sandwiches from the Old Sautee Market and bring them up the mountains for a picnic with a view. Do not be afraid of its difficulty. Push yourself to do something you would never do otherwise. Step out of your comfort zone.
Another on of Georgia's hidden gems is High Shoals Falls. This hike is lengthy but mostly flat so it is a very easy walk. I love this hike because as you walk you'll see many different people: people there for the day, campers preparing their tents, little kids running around, and just about everyone else! However, the best part about High Shoals is the river along the path. On many points along the river there are small waterfalls, but at one specific waterfall you can jump off the waterfall into the natural pool below. Some adrenal-seekers will be seen doing flips and jumps off the waterfall (I even saw a 70 year old man make the jump!). Or if that doesn't interest you, some people will just wade and swim in the natural pool at the bottom of the falls. Just remember a bathing suit and it's a perfect way to cool off on a hot day.
There are many more places to visit, but these are my go-to favorite adventure spots, especially with Labor Day Weekend coming up. Life is waiting for you beyond your comfort zone!
Addresses:
Old Sautee Market - 2315 GA-17, Sautee Nacoochee, GA 30571
Sweetwater Coffee House - 2242 GA-17, Sautee Nacoochee, GA 30571
Mount Yonah - Yonah Mountain, Georgia 30571
High Shoals Falls - 2184 High Shoals Rd, Dallas, GA 30132