Snapchat's latest update has a completely new form of entertainment -- Bitmojis. Bitmojis are your own personal emoji. You can design an avatar to fit your facial and style features, and view all sorts of different scenarios/messages that your Bitmoji poses in. Snapchat's latest twist with Bitmoji is the ability to incorporate your avatar into any photo you take. And even better -- when you're snapping a friend who is connected with Bitmoji as well, you can view different stickers both of your Bitmojis are featured in. This is friendship -- stylized into realistic, digital emojis.
The greatest part of Bitmojis is that there are stickers for every scenario. Some of my favorite and most frequently used Bitmojis are:
1.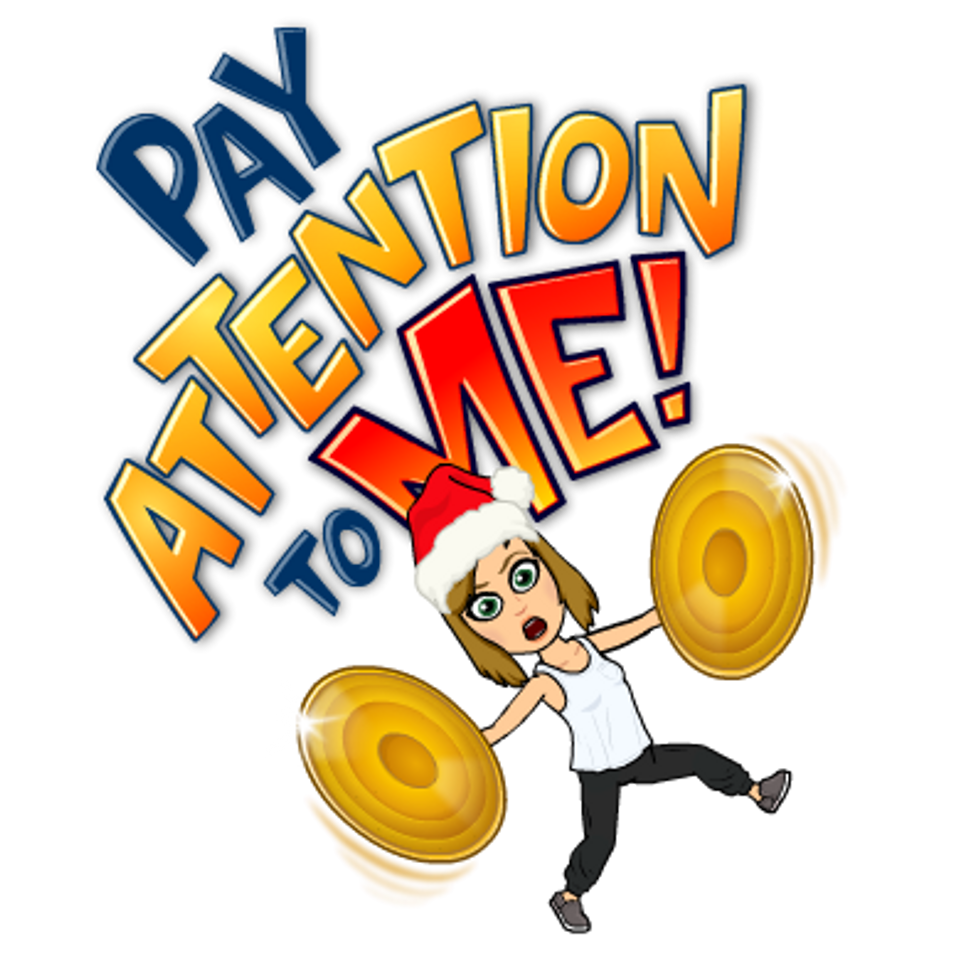 Having trouble getting responses to your texts? Just feeling sassy? Throw your "friends" a Pay Attention to Me Bitmoji (featuring my custom Bitmoji avatar).
2.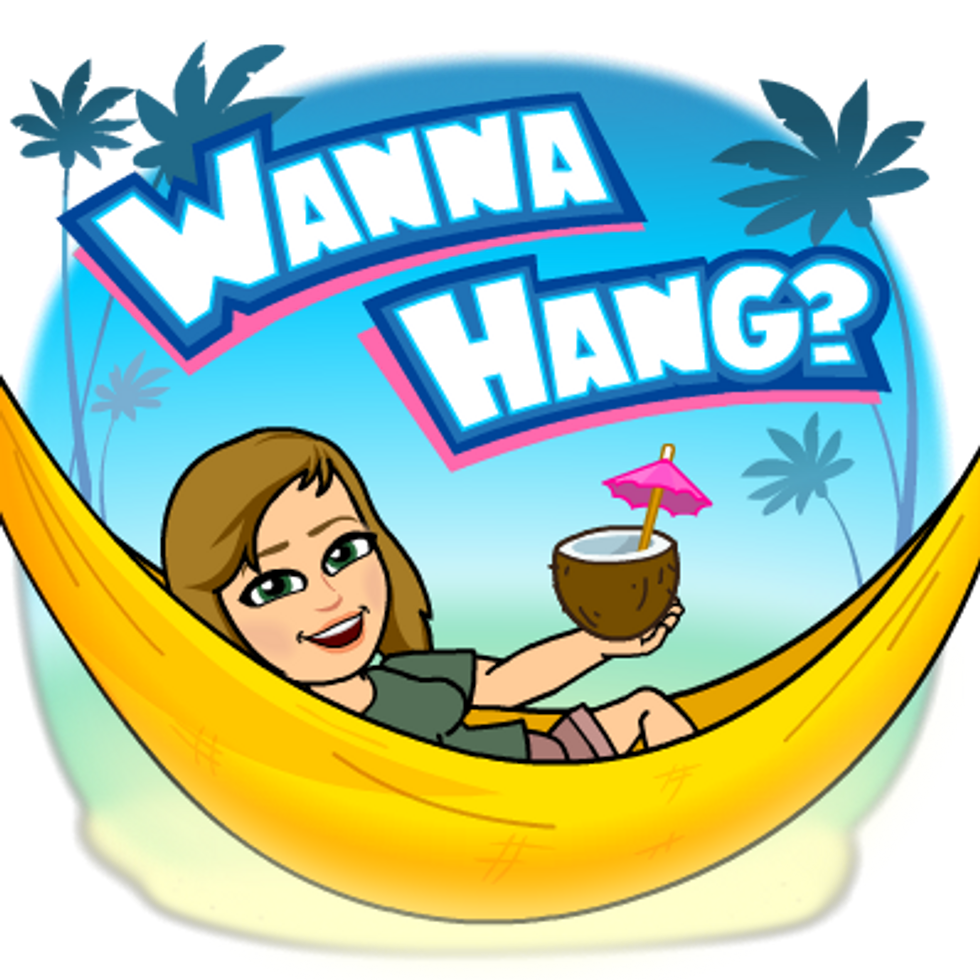 Tired of the same old, same old "I'm bored. What are you doing?" Spice up making plans by sending your friend an invite in Bitmoji form! Who knows, they might be even more inclined to say yes.
3.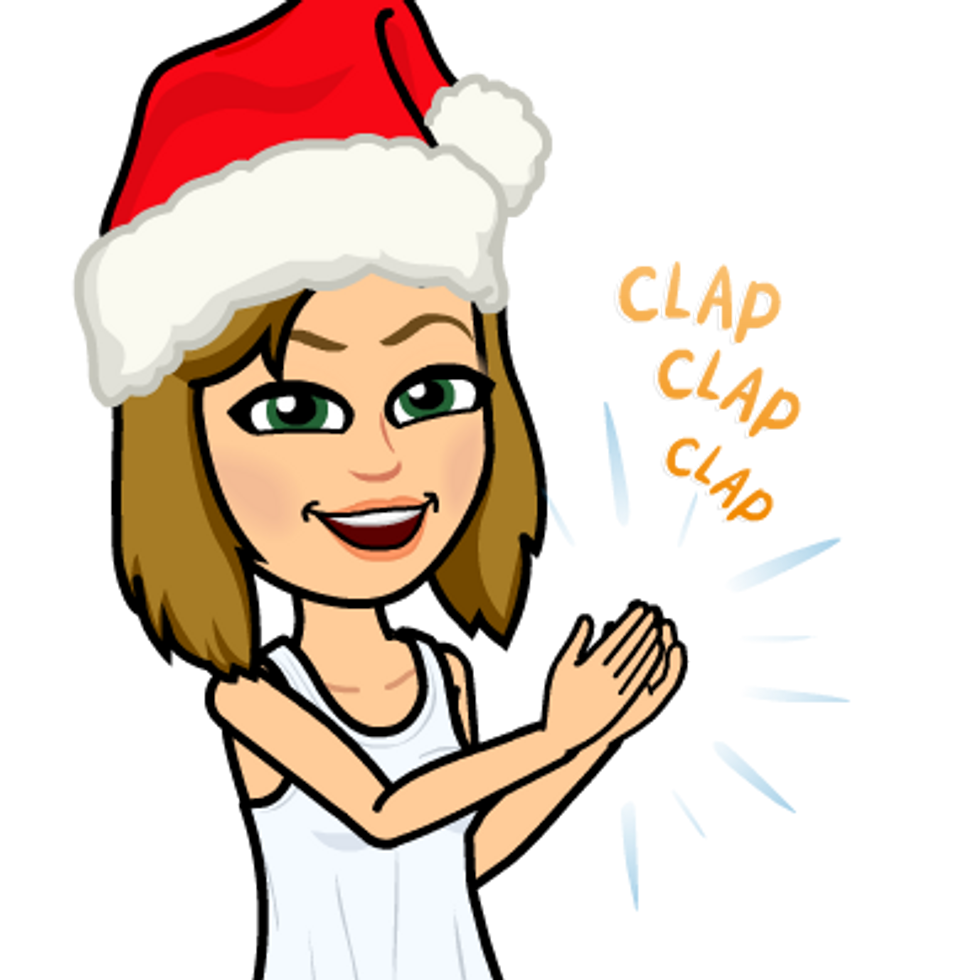 This emoji is great because you can use it seriously and jokingly. Proud of something a friend or family member shares with you? Let them know! Or, if you're feeling sassy and want to jokingly congratulate someone, send them this and really mess with them.
4.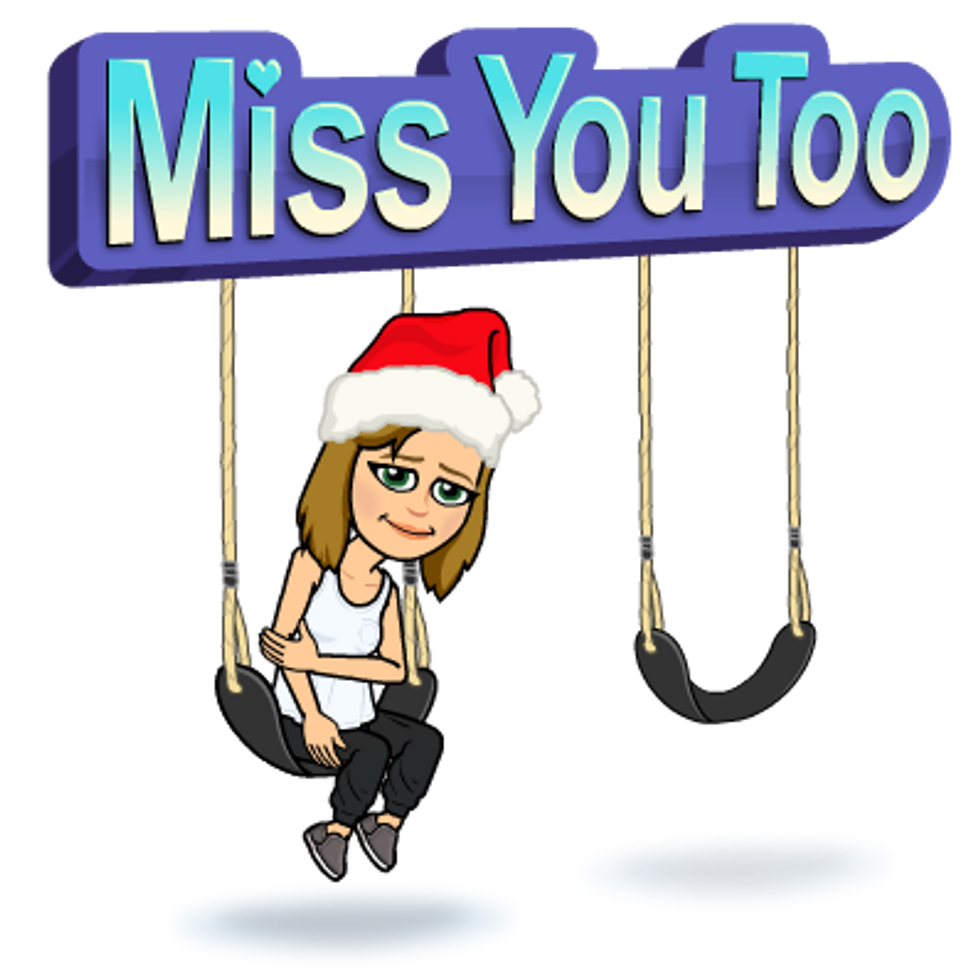 I love this Bitmoji because it's the perfect and cute way to let someone know they're missing them. Even if they don't say they miss you first, you can send them this and they will realize how much they need you in their life. Everyone needs a swinging partner!
5.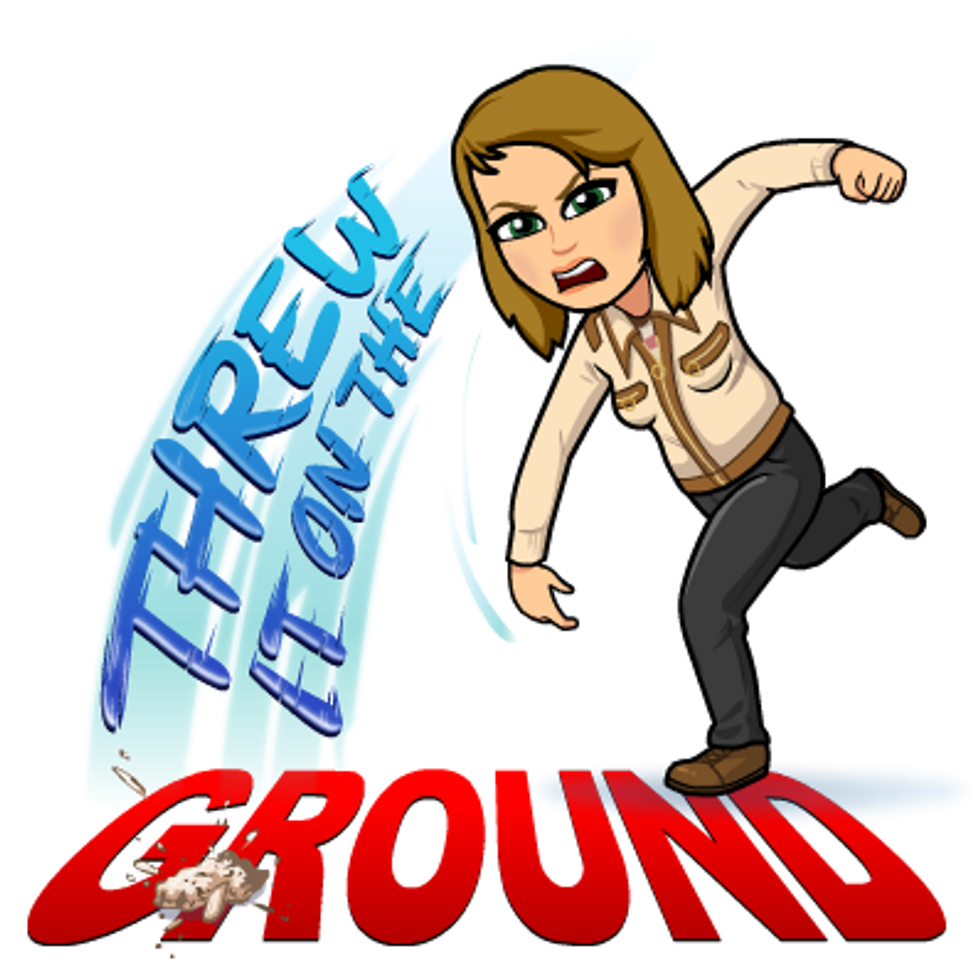 Bitmoji is the greatest because it even incorporates real life media into its stickers. This Bitmoji is reenacting Andy Samberg, as part of the Lonely Island's SNL Digital Short "Threw It on the Ground." This one is a personal favorite, being a big Andy Samberg and SNL fan; these kinds of Bitmojis always give my friends and me a good laugh.
Not only are Bitmojis perfect for expressing your own emotions -- Snapchat's pair with Bitmoji allows you to send "friendmojis" to your friends. You can express all kinds of sentiments with your friends, too!
Example A: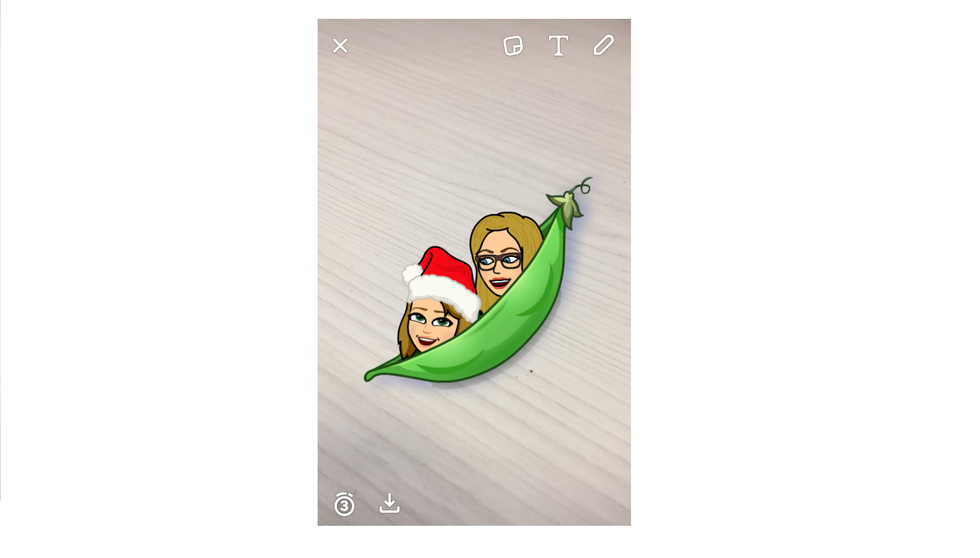 Just missing your friend and need some quality entertainment? Open Snapchat and show them how much you appreciate that you guys really are two peas in a pod.
Example B: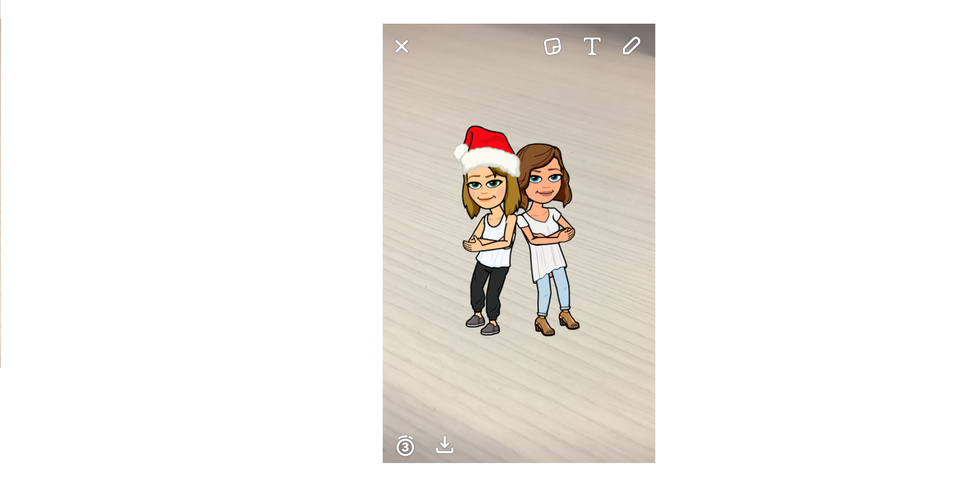 Depict how awesome you and your best friend really are with the most interactive Bitmojis. The possibilities are endless!
Depending on the season, your mood, whatever you want -- they sky is the limit when it comes to designing your Bitmoji. And, you can change it whenever you want. Bitmojis are great for really spicing up a conversation, and just getting those extra laughs out of you and your friends with this new level of conversation.