Ever since I was a little kid all I ever dreamed about was New York. I had romanticized this city in such a way that I was afraid it couldn't possibly live up to my expectations and yet upon my recent trip there, it succeded every single one.
Washington Street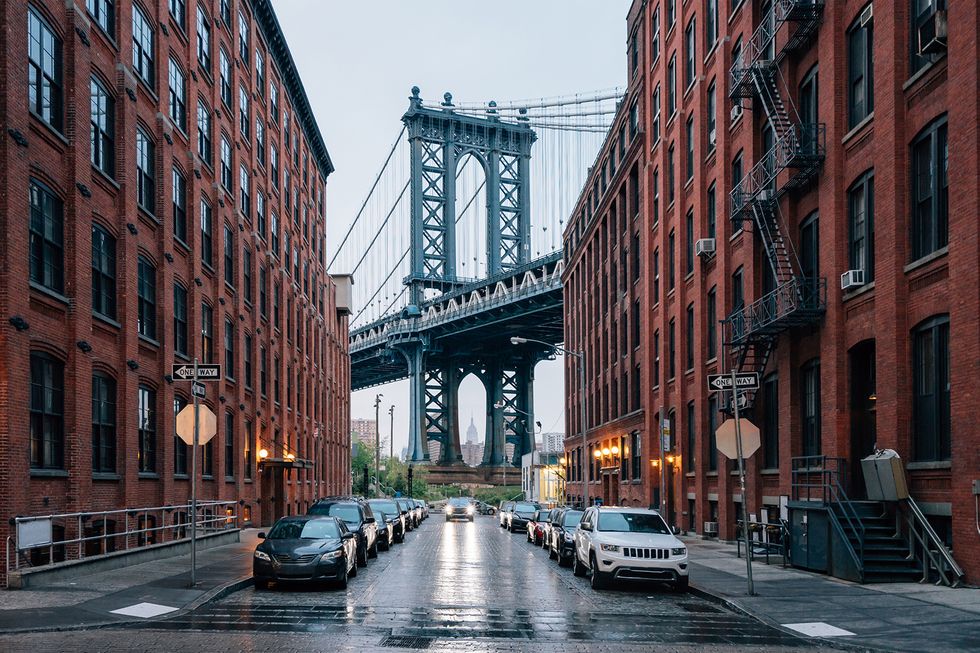 I watched way too many "best spots for instagram photos" videos before going to NYC and every single one of them mentioned this place, and yes i can confirm it's the best photo opportunity in the city. We went around noon and it was quite crowded but not to the point that we couldn't get good photos.
The Metropolitan Museum of Art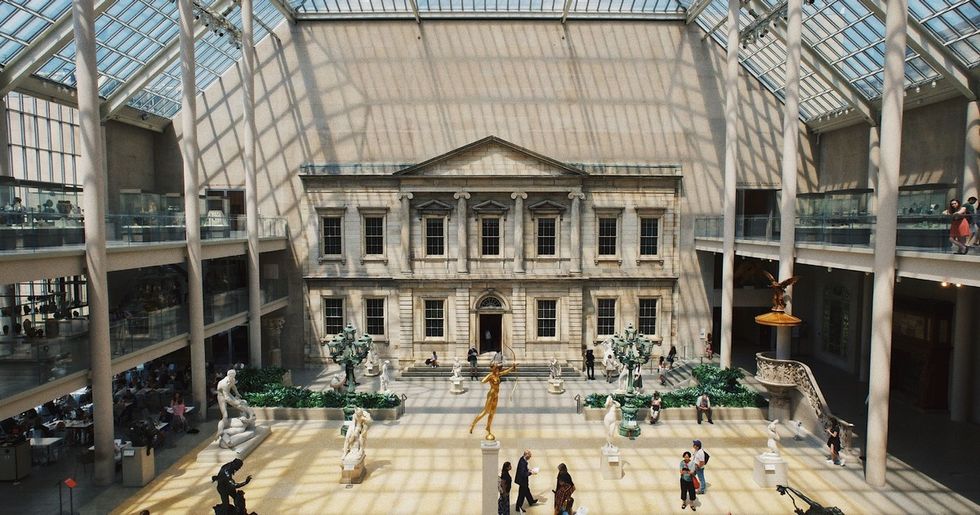 I got to live my gossip girl dreams and sit on the steps of the met and that made the entire morning spent getting here worth it. I have a lot of thoughts about the museum and a few tips and tricks so I figured I would share those!
. Eat before you go, the cafe's throughout the met while the food is decent are way over-priced
. Be prepared to spend HOURS in this museum, we were there for 3 or 4 and did not even see half the museum
. If you only look at one exhibit (you won't) check out the American wing as pictured above it's so open and beautiful and was easily my favorite thing in we saw
Central Park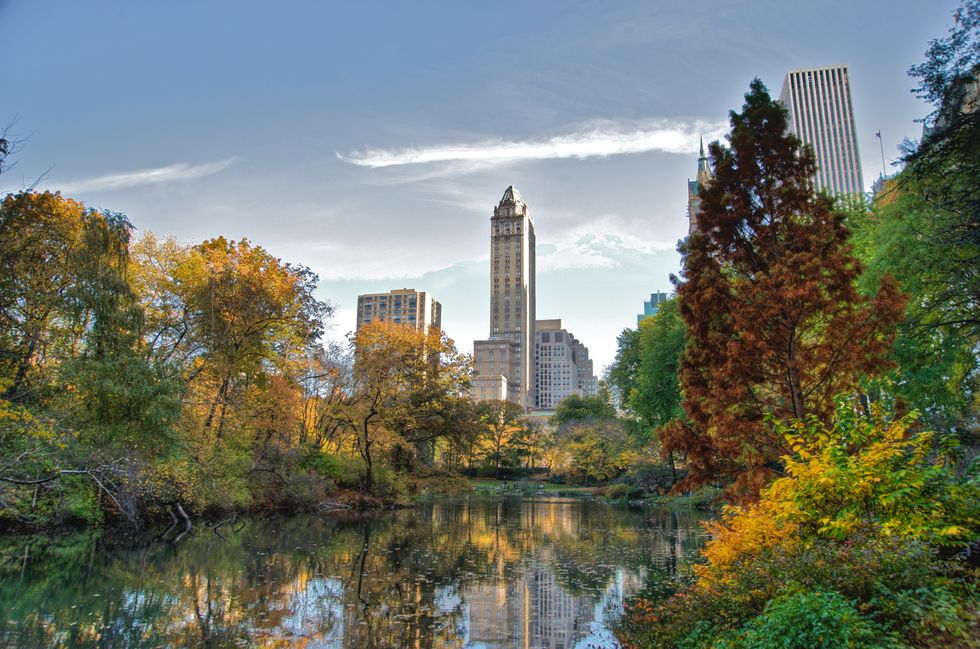 I really want to stress that central park is the prettiest place i've ever been in my entire life. There wasn't a single time during my trip that i felt more at ease then walking through this lush getaway in the middle of the world's busiest city. There are so many must see places throughout this park
.Bethesda fountain
.The Plaza Hotel ( it's right outside the park but there's an Eloise shop and all my childhood dreams came true)
. The Bow Bridge
. Central Park Zoo ( i didn't go here but Madagascar was based here and that's all you need to know)
.Alice in Wonderland Statue
West Village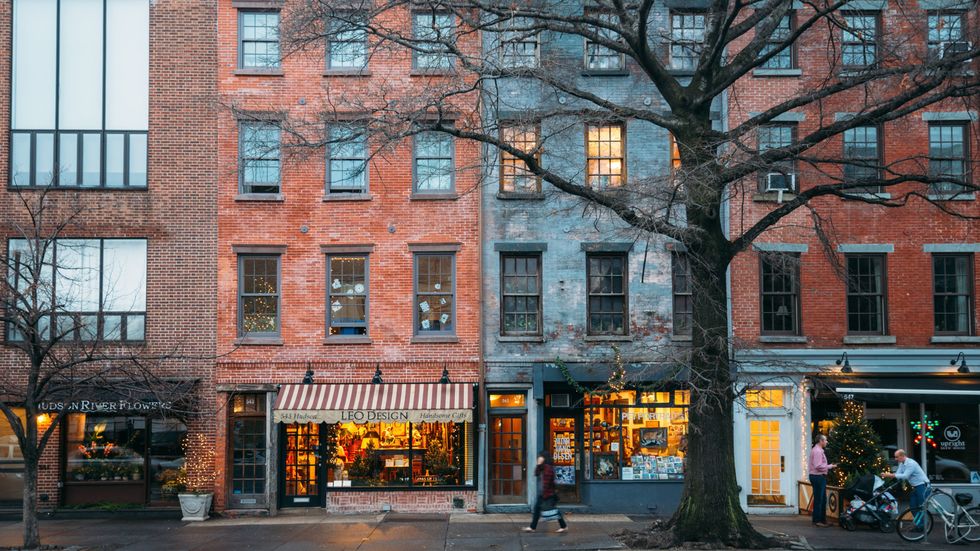 The West Village is a place I am now connected to for life. I spent the first night of my trip to New York wondering it's streets and had the night of my life. From visiting the world famous "Joe's Pizza" and figuring out that it is indeed the world's best pizza to getting drunk on Black Manhattans at Oppa to walking at of the bar and immediately getting a hot dog I was on cloud 9. I had so many special moments in this area including drunkingly finding out Cornelia street was right outside the bar and living my best swiftie life.
The Tour at NBC Studios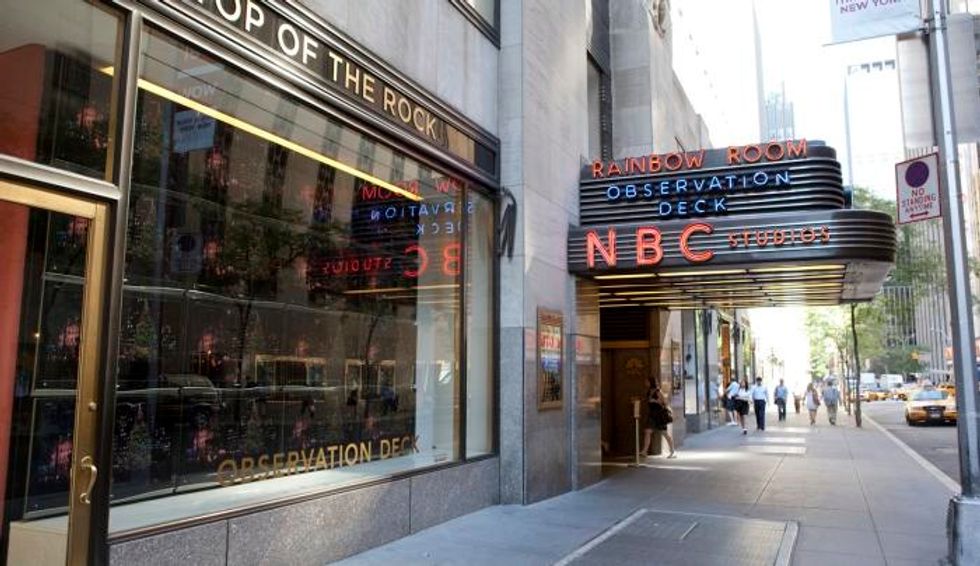 If I recommend you do one tour while visiting the big apple it's this one. From having an out of body experience seeing the SNL stage to getting to getting to sit at Michael Scott's desk i had the best time i've ever had at 9am. The tour guides were so great the building was unbelievably beautiful and I will go back every single time im in NYC. While the tour was incredible there's so much in this area to explore such as Rockefeller plaza with the famous ice rink and the hotel that was home to everyone's favorite upper east siders from gossip girl.
Chelsea Market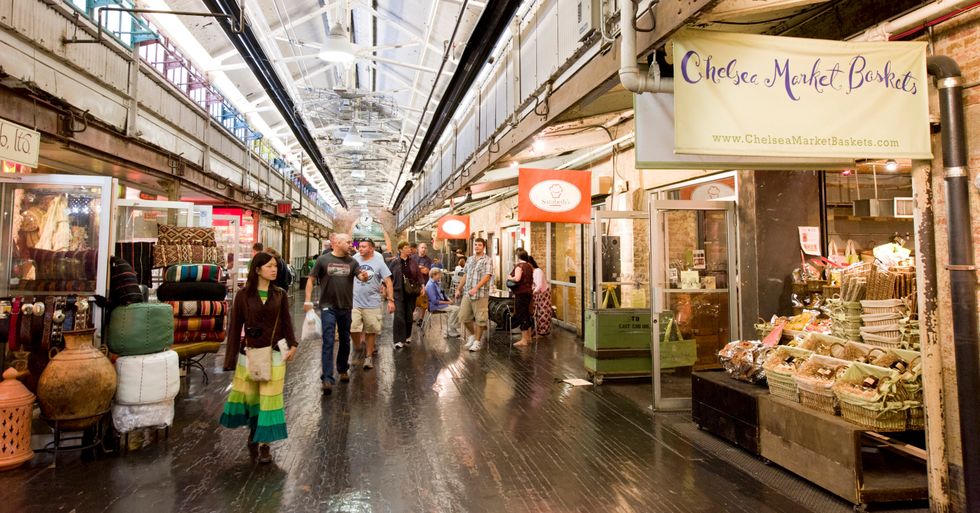 Chelsea Market, New York City, USA
Food Network has been a source of joy for me for my whole life, cooking is a passion I have always had and will always have and for that reason, Chelsea Market was a must for me. For those that don't know, Food network, YouTube and disney+ have made their home in this beautiful building. The building is rustic and huge with the best food in the US and I stand by that. I went on a bit of a tasting tour and ate cornbread bruschetta, kimchi fries, and a lobster roll and now all other food pales in comparison.
Broadway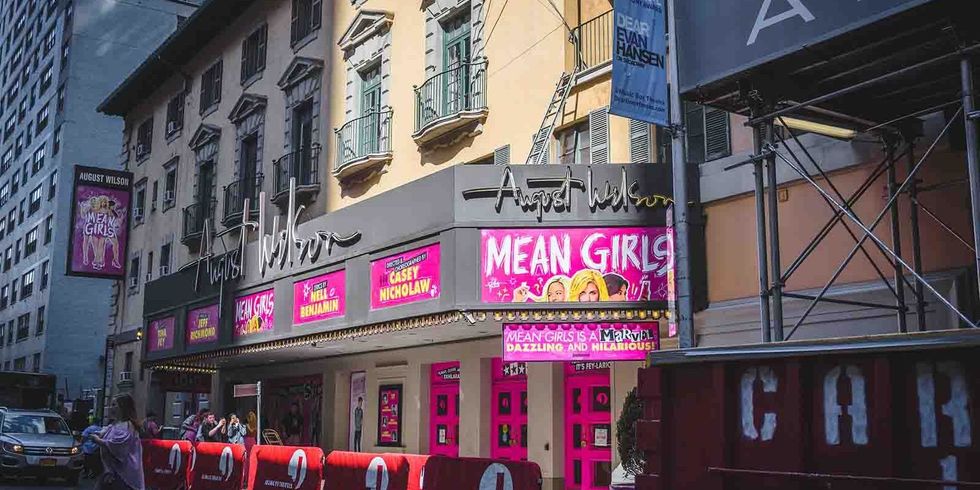 I visited these famous theaters both sober and drunk both times equally as mesmerized. I spent a lot of time at the theater that is currently home to "To Kill A Mockingbird" and got to do stage door and meet the entire cast including twitters favorite white boy Nick Robinson. I would recommend everyone walks around this area and sees all of the decorated theaters flooded with photo opportunities. (the pizza court across from the Schubert theater is suburb as well)
Times Square *obviously*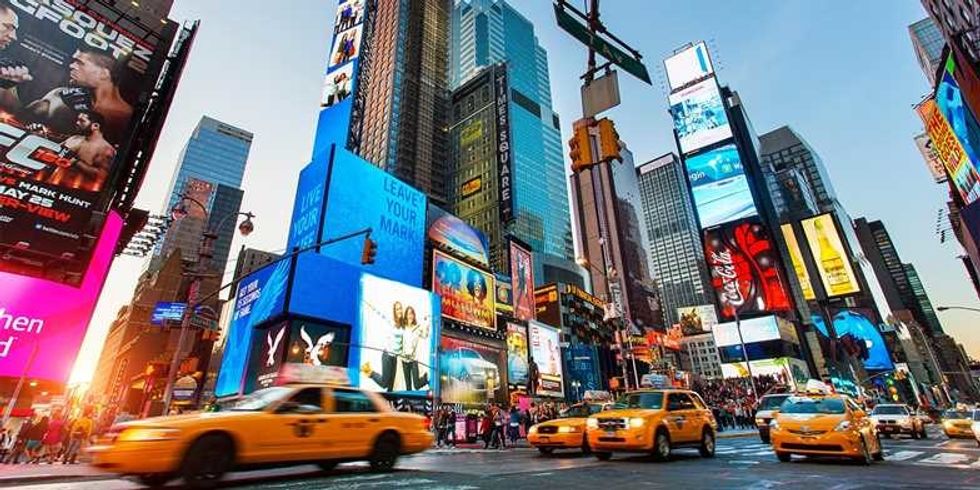 I came to New York to see this in person, this was my big ticket experience. The first night I was in the city at around midnight me and my best friend made our way to Times Square and were absolutely floored. From the non-stop neon lights to the stores that are open long into the morning, there is no coincidence that Times Square is referred to at the heart of civilization.
American Museum of Natural History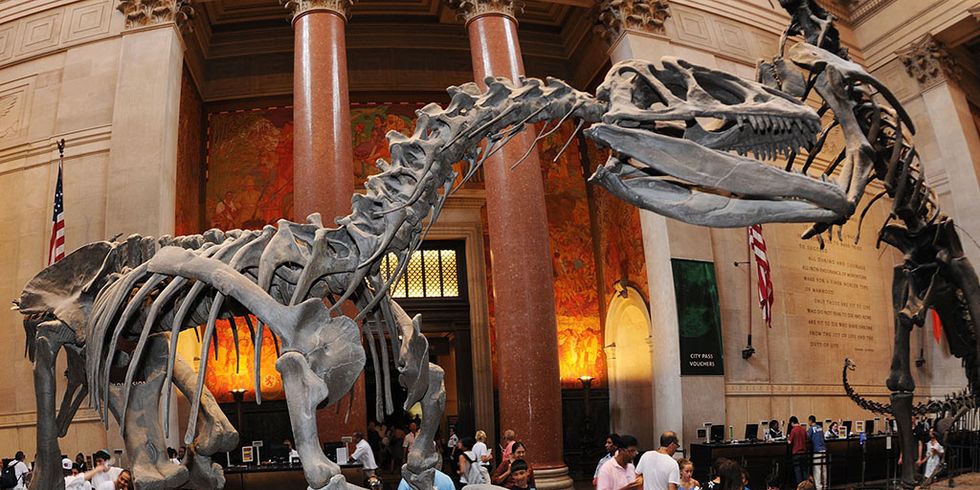 If i have to recommend one place to go in the concrete jungle it would be this incredible museum. I felt like a little kid again and lived out all my night at the museum dreams. From the giant dinosaurs to the massive ceilings to the cafeteria pizza everything at this museum was A+
World Trade Center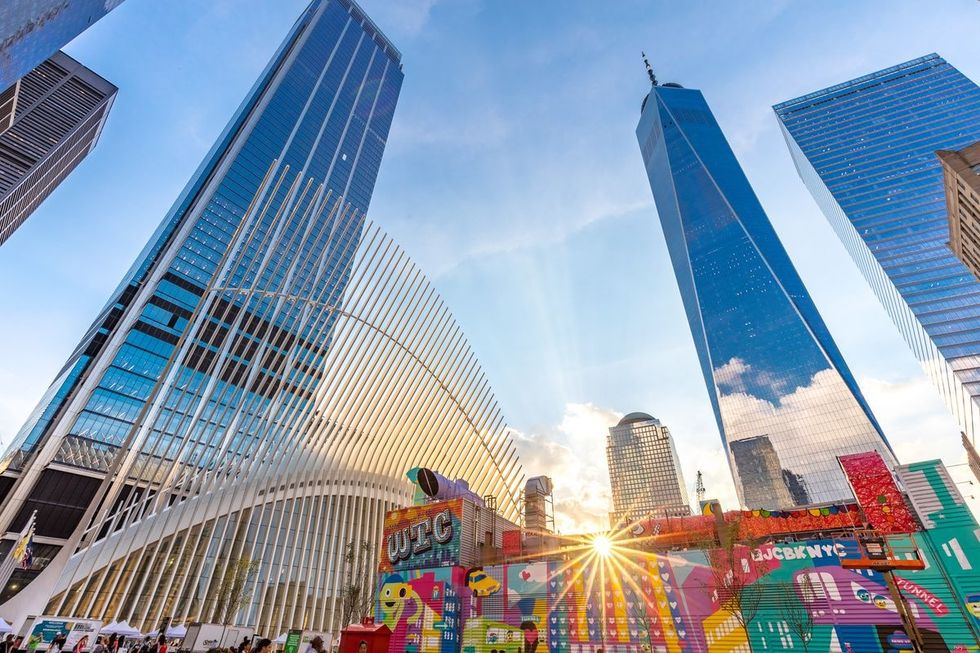 This is the area my hotel was in and the area that i fell completely in love with. From the colorful backdrop to my instagram photos to the oculus to being able to see ground zero in person I truly think this place is a can't miss for anyone visiting the area. It's not as busy as most the areas in the city we went but still has that downtown feel with the tallest skyscrapers and and "i heart NY" shop on every corner.