My European friend told me the other day that America currently has the plot of a Netflix show. I had to laugh because she was right. Between the increase in pandemic cases, protests, and murder hornets (who threw that in for a plot-point?), it's difficult to believe that 2020 is a real year. I personally have struggled with maintaining mental health and happiness when the world around me seems out of control. Maybe you're like me in feeling that you're losing yourself, too. While we can't determine 2020s next plot-twist, I believe that we can install rituals and routines that can keep us grounded and centered even in chaos.
1. Leave your phone off for half an hour after you wake up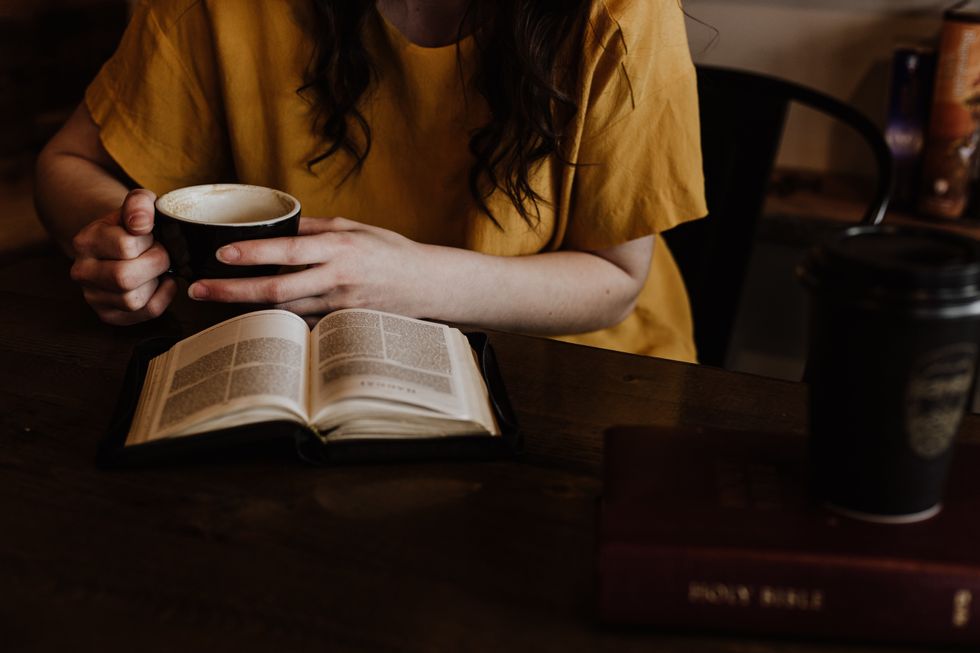 Photo by
Priscilla Du Preez
on
Unsplash
I'm a huge believer that what we see or think about first in the morning can determine our mindset for the rest of the day. Whether reading about the newest cases of coronavirus or police brutality or simply playing the comparison game on Instagram, scrolling through our phones as soon as we wake up can leave us feeling grim and hopeless when we could instead start the day on a fresh and positive note. I like to begin my mornings by reading Scripture and praying to help put my day in perspective, and to remind myself to trust God, no matter what the day brings. Yet if you do not practice a religion, you could start your day with practices such as yoga or journaling. I particularly like to read the Daily Story in the YouVersion Bible app (keep "Do Not Disturb" on!) or to choose from one of Yoga with Adriene's many free yoga YouTube videos.
2. Wear clothes that bring you joy (even if you're not going anywhere)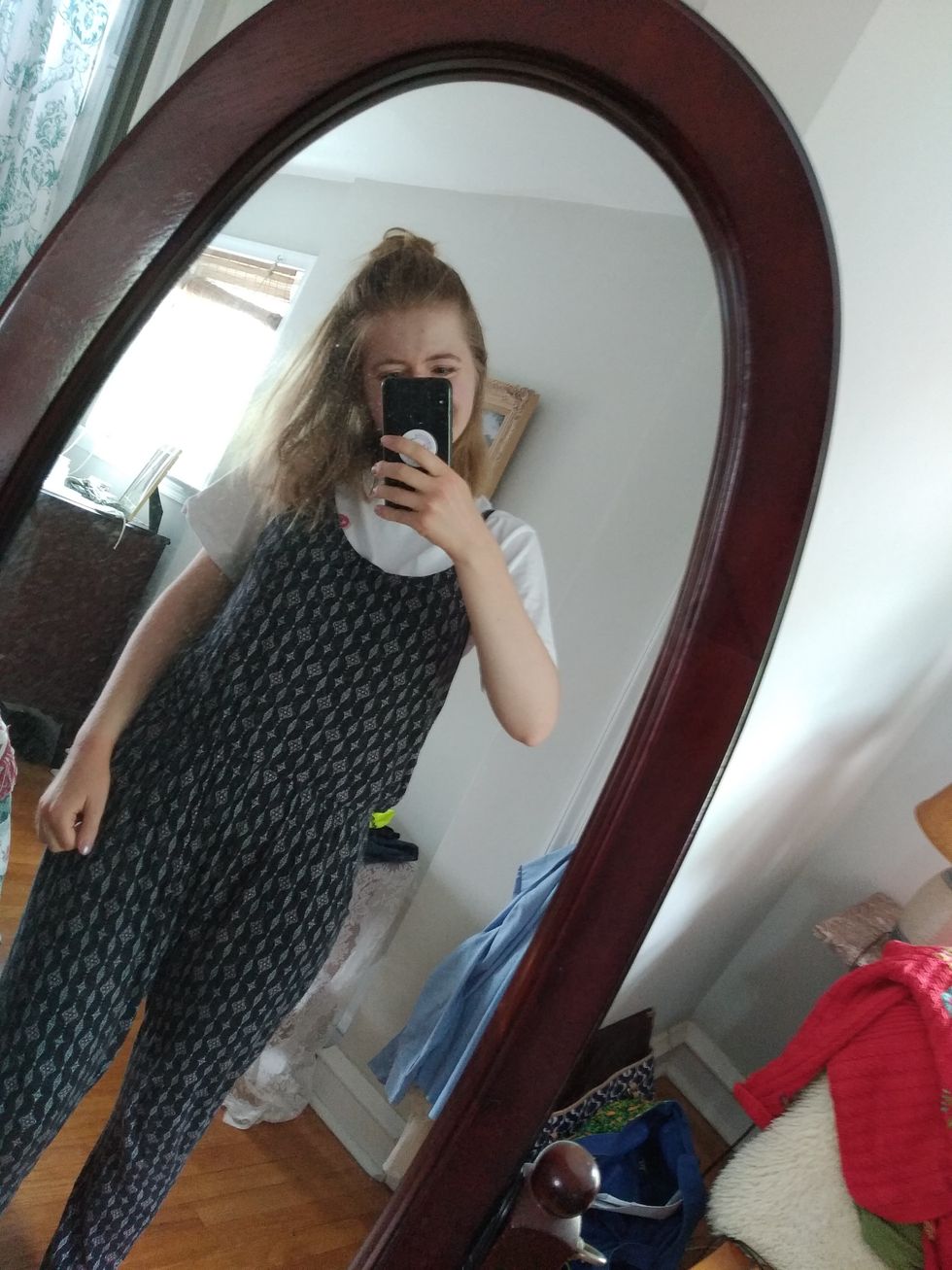 Abby Williams
Out of the 15 weeks that I've stayed at home, I've maybe left the house five times (yikes). Yet every day I try to wear clothes and jewelry that bring a smile to my face even if I have nowhere to go. I'll also put a little bit of effort into my hair and skin (BB cream can work wonders!). While my outfits bring me joy, dressing up in lockdown reminds me to choose what to wear for myself and not for other people.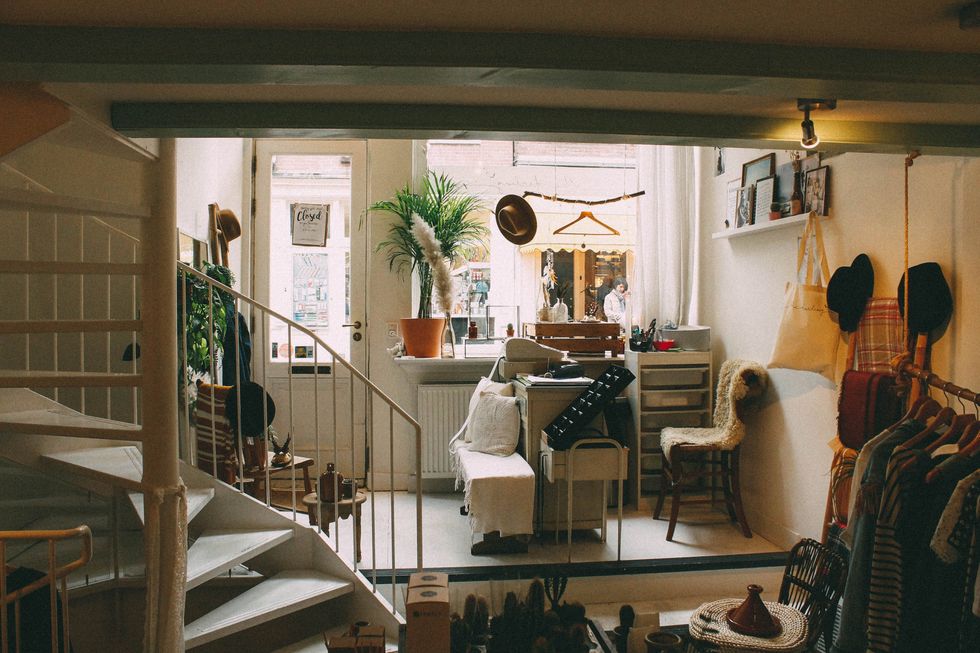 Photo by
Eduard Militaru
on
Unsplash
We've all been spending more time at home, which can mean more clutter and more empty coffee mugs than pre-pandemic. I barely notice how messy my room is until it's been a disaster for five days and I can't find a spot to place my laptop anymore. Decluttering is necessary for sanity, and it's perfect to wipe away the mental cobwebs about the state of our world by keeping us busy and productive while requiring little brainpower. While I clean, I like to catch up with world news or a podcast. The NewsWorthy, a daily 10-minute podcast, is one of my favorites because it reports news from a variety of sources in an upbeat tone.
4. Try a 10-20 minute workout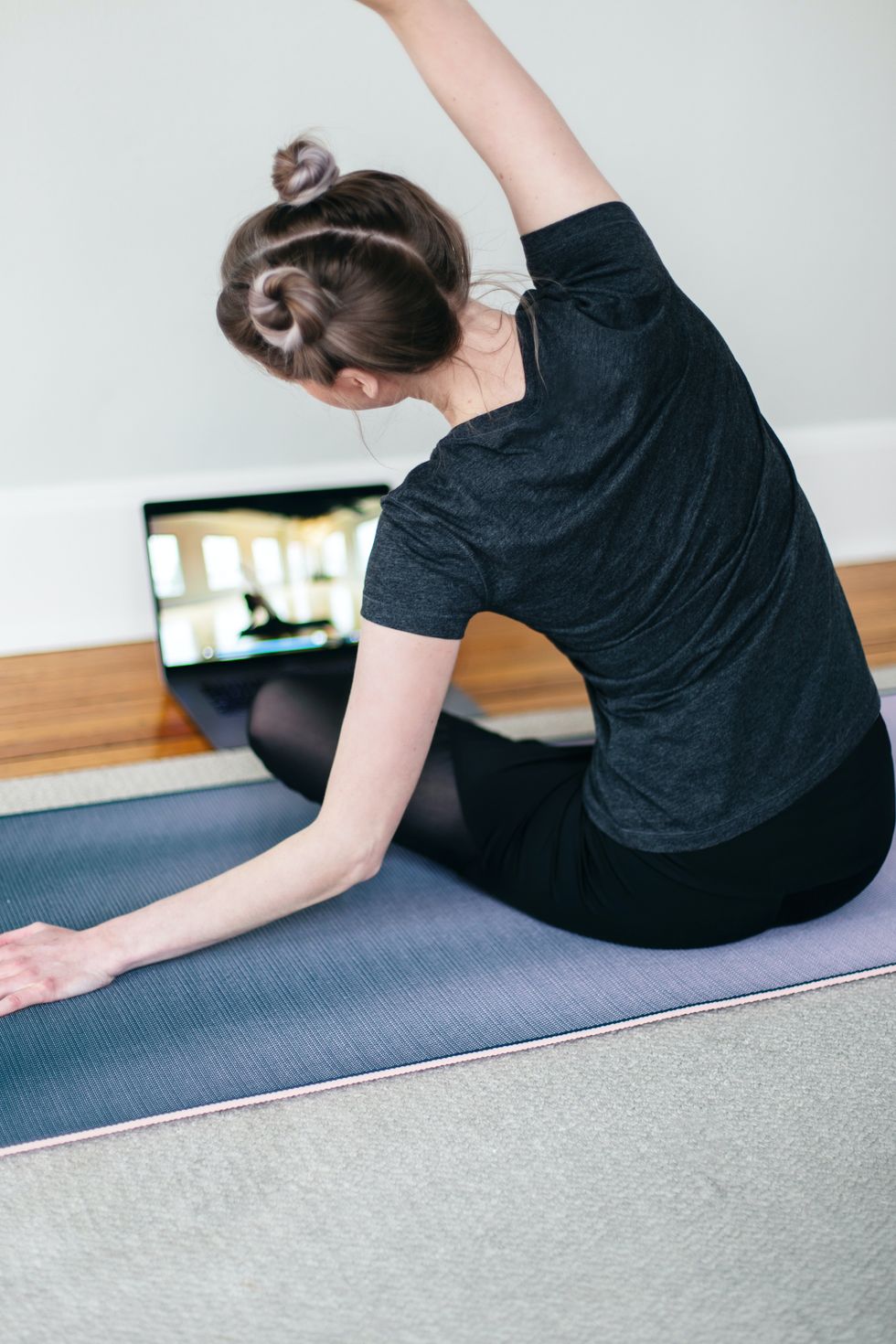 Photo by
Kari Shea
on
Unsplash
When I'm in a slump, I turn to distractions that ultimately make things worse. Instagram and TikTok can take my mind off of the stress of current events, but I feel bad for my lack of productivity and leaving the app. Working out allows me to do something productive with my time, and is a healthy outlet to process my emotions. The endorphins released by exercise help to take me out of my slump and feel more motivated about my next step for the day ahead. I'd recommend workouts from FitOn (a free app that offers all types of workouts from energetic and positive personal trainers), or song workouts from MadFit, one of my favorite YouTubers!
5. Cook nice meals for yourself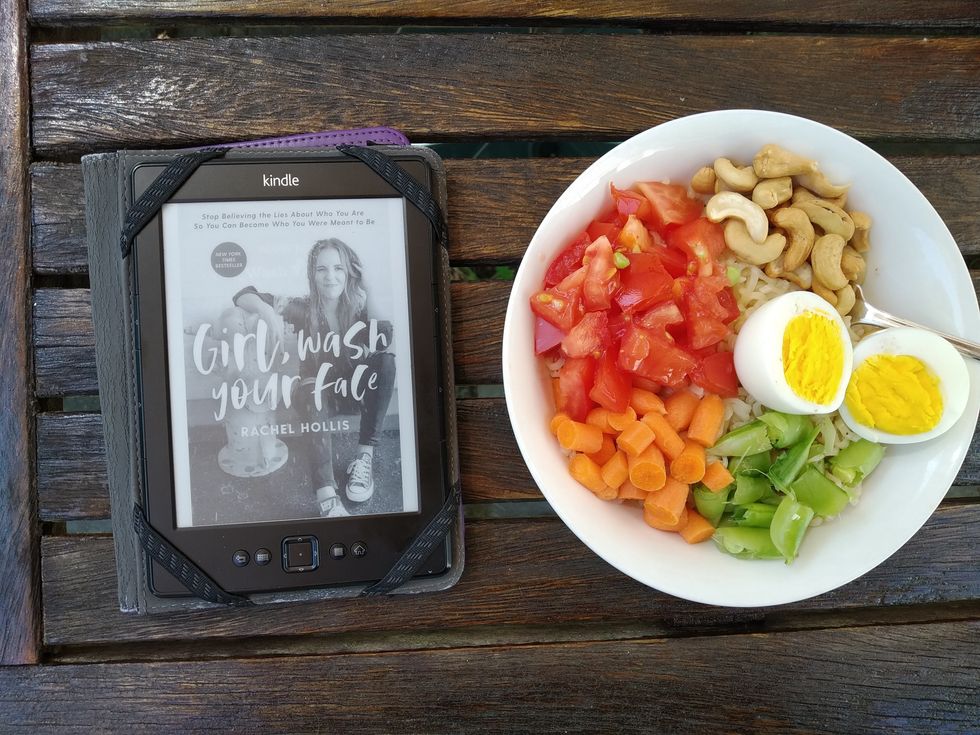 Abby Williams
Going to restaurants can be risky because of COVID-19, and it's easy to deprioritize eating when anxious about the world around us. I've found, however, that cooking is surprisingly therapeutic, and that preparing healthy foods makes me feel more positive. Learning to cook also prepares me for leaving lockdown in my parent's house and settling into my campus apartment. I love Tasty's recipes, and I'd also recommend searching up Spoon University for easy meals you can cook in college!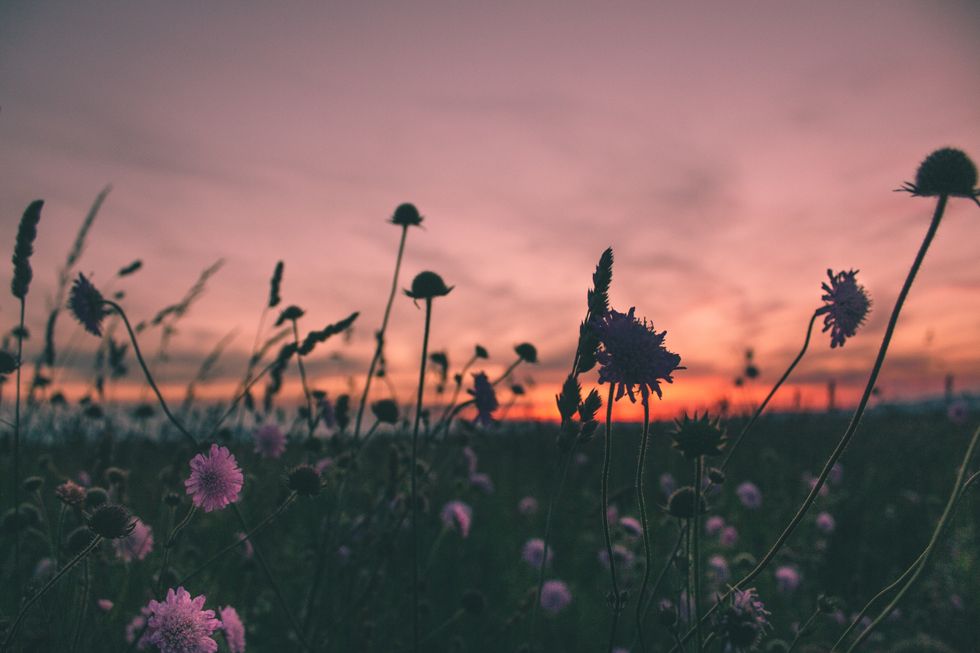 Photo by
Anton Darius
on
Unsplash
I adore sunsets. I feel like they're God's way of reminding us, that even though tragic and unpredictable things happen in our world, the sky still puts on a show every night. I try to make taking a walk during the sunset a habit because I know that the beautiful colors will bring me joy, no matter how difficult the day was. Taking walks additionally eases anxiety by giving me both fresh air and exercise, and I also enjoy calling a friend at the same time to catch up and (virtually) watch the sunset together.
7. Prioritize activities that make you happy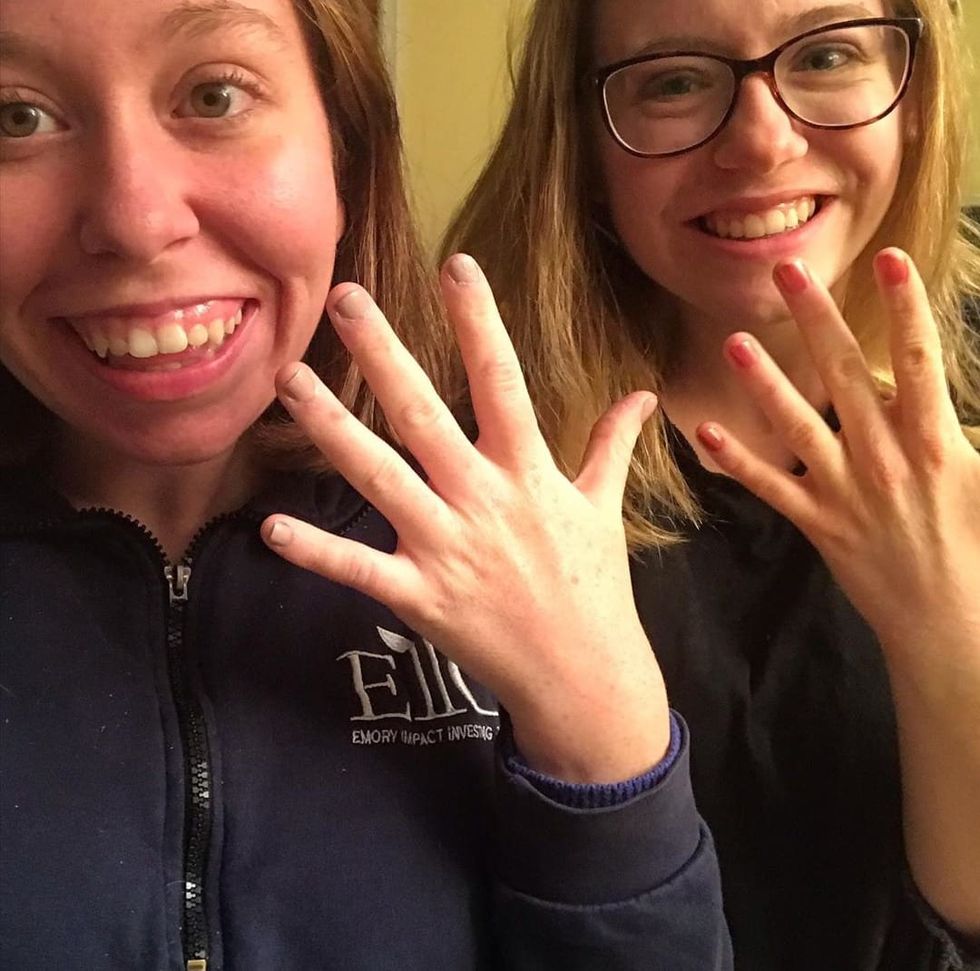 Abby Williams
In this crazy, uncertain year of 2020, it really is the little things that build up and bring us joy and constancy. I feel like taking 20 minutes to apply nail polish makes me feel happy and put-together, but another self-care activity, like facemasks or coloring, may accomplish the same positivity for you. Try listening to a podcast at the same time — check out The Diversity Gap and Dear White Women to educate yourself more about racism in our country!
8. Give journaling a try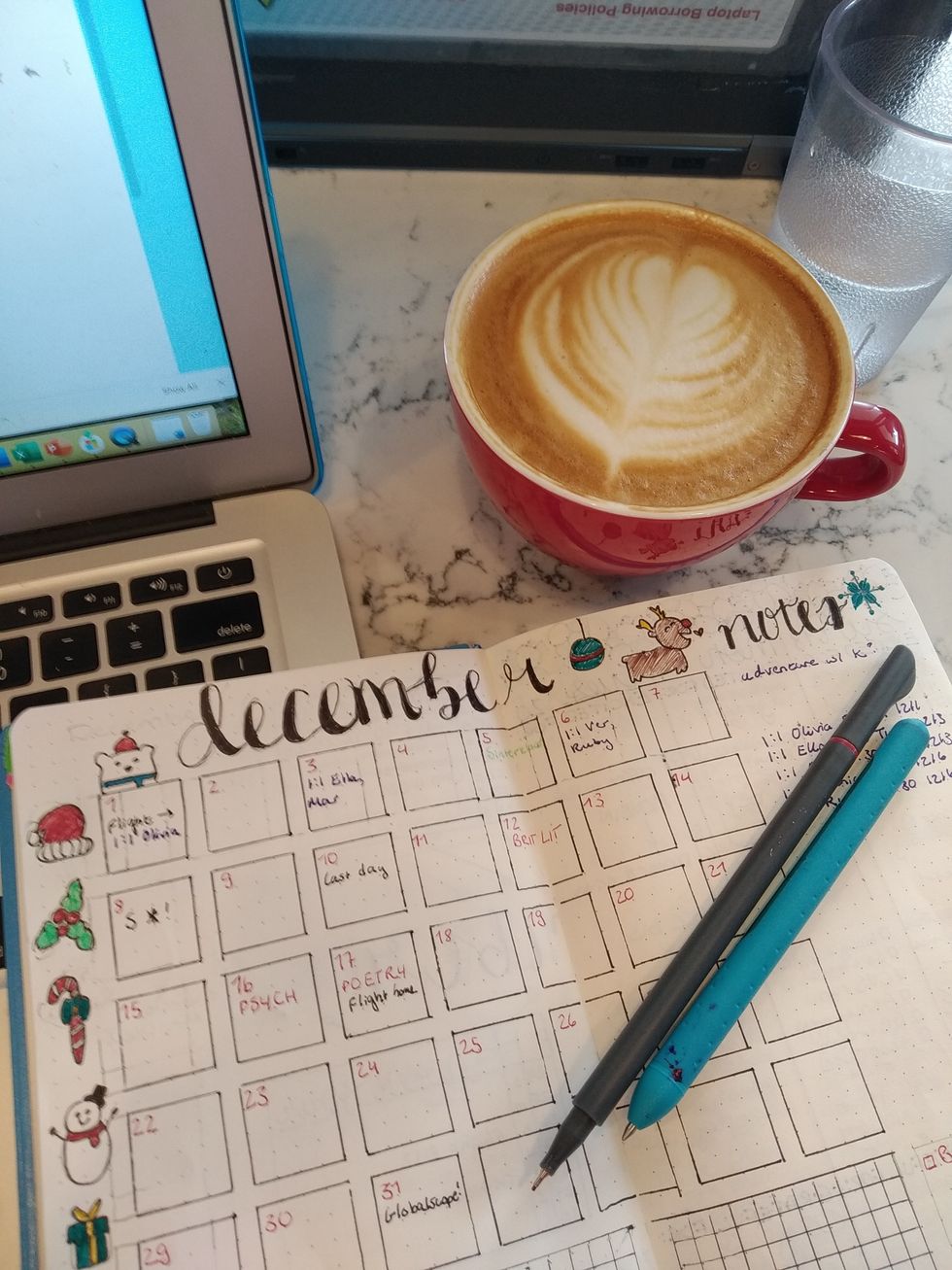 Abby Williams
As the news spikes up and down so can our emotions, and we may not know WHAT combination of anxious, depressed, or confused we may be feeling on a specific day. I find that journaling gives me the clarity to pinpoint my exact emotions and allows me to work on what specifically is making me feel down. Some times that I journal are in the mornings with a cup of coffee, outside while watching the sunset, or in the evenings with a cup of tea and comfy socks. I adore bullet journaling as an alternative and would recommend these affordable and high-quality journals to get you started.
9. Make intentional evening plans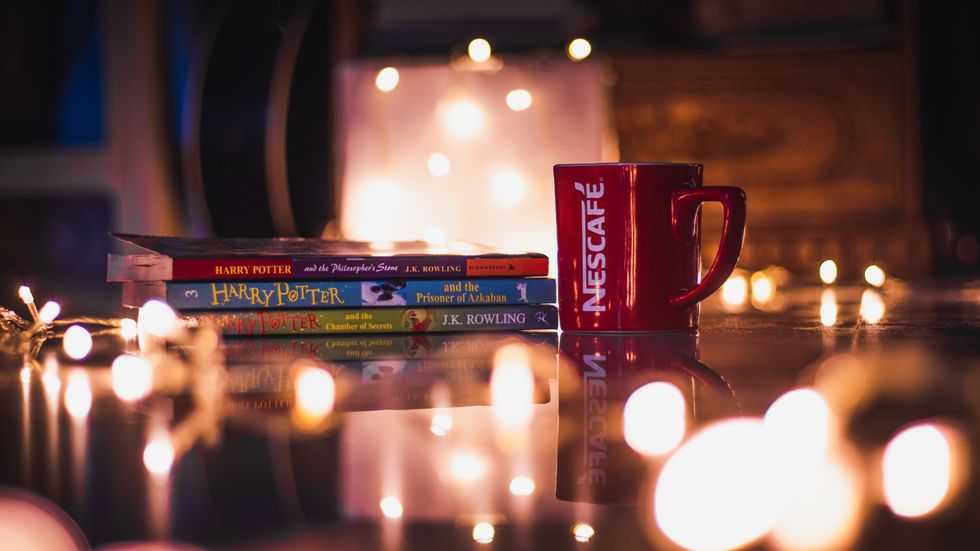 Photo by
Sadiq Nafee
on
Unsplash
These past few weeks, I have spent way too many evenings sucked down the news spiral of warnings about coronavirus and new cases of police brutality. Even though I don't have big plans during this pandemic, I know it's not good for me to be spending hours watching Instagram stories. I like to come up with fun plans for my evening, sometimes even penciling them into my calendar. Some evenings I spend time with others, such as watching a movie with my family or calling a friend. Other evenings, I spend time on self-care activities, such as making a cup of tea, gathering snacks, and diving into a few books. Not only do these activities renew my spirits, but they encourage me that I can still enjoy life even if I don't yet feel comfortable leaving the house.
In the midst of summer routines, remember to support the Black Lives Matter movement and stand up for justice! Visit this link for more information and ways to help.