The greatest season is approaching people: Penn State Football season. Stock up on tailgate food, clean the grill, and ready the vehicles because tailgates are about to be in full swing. Season tickets have arrived and students are moved back onto campus, so Happy Valley is ready for another season full of Saquon Barkley and storming the field after upset Penn State wins. If you are a crazy Nittany Lion fan and are currently admiring your Joe Pa shrine in anticipation for this season, you probably are starting to feel the hype of this quickly approaching game day.
So, here is every reason you're feeling the hype for this season of Penn State football:
1. Excessively wearing Penn State gear...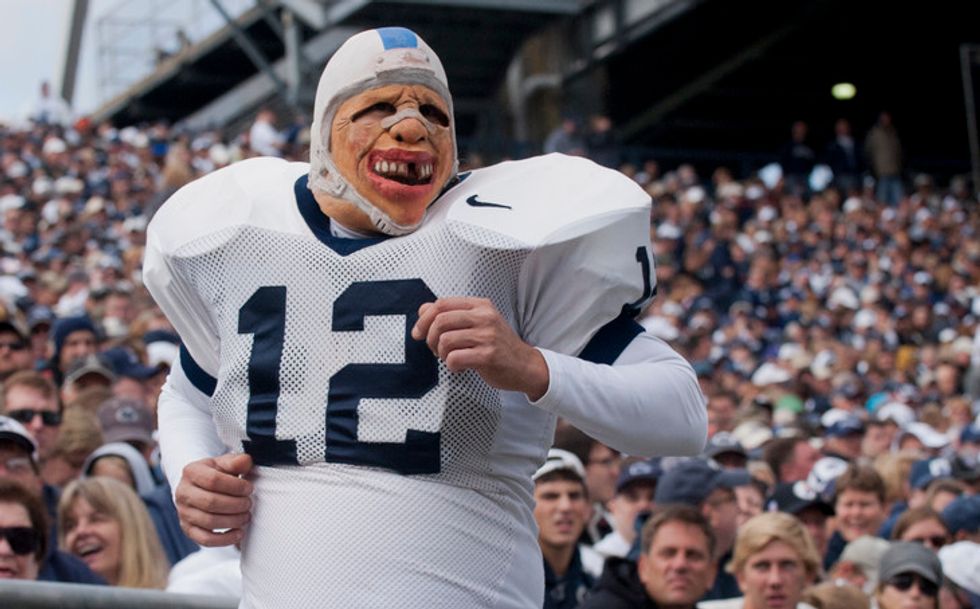 Game day is the BEST excuse to wear all of your Penn State stuff. Anything with a Nittany Lion on it is guaranteed to be worn every Saturday during the season. Sometimes the hardest part is choosing what to not wear because wearing everything is not practical. Decisions, decisions.
2. Tailgates...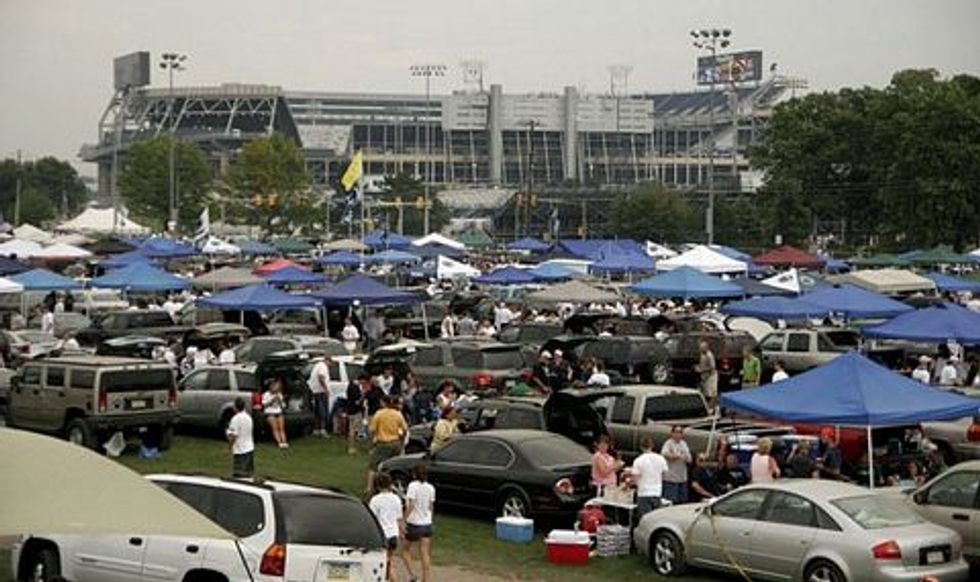 There is nothing better than Penn State football tailgates. The smell of grills, the sight of flags flying, RV's camping, and people getting hype in anticipation is an exciting feeling. Tailgates to fans are like pregame playlists to the players. Just like the songs pump them up before running onto the field, tailgates pump up the fans before walking into Beaver Stadium.
3. Chicken baskets...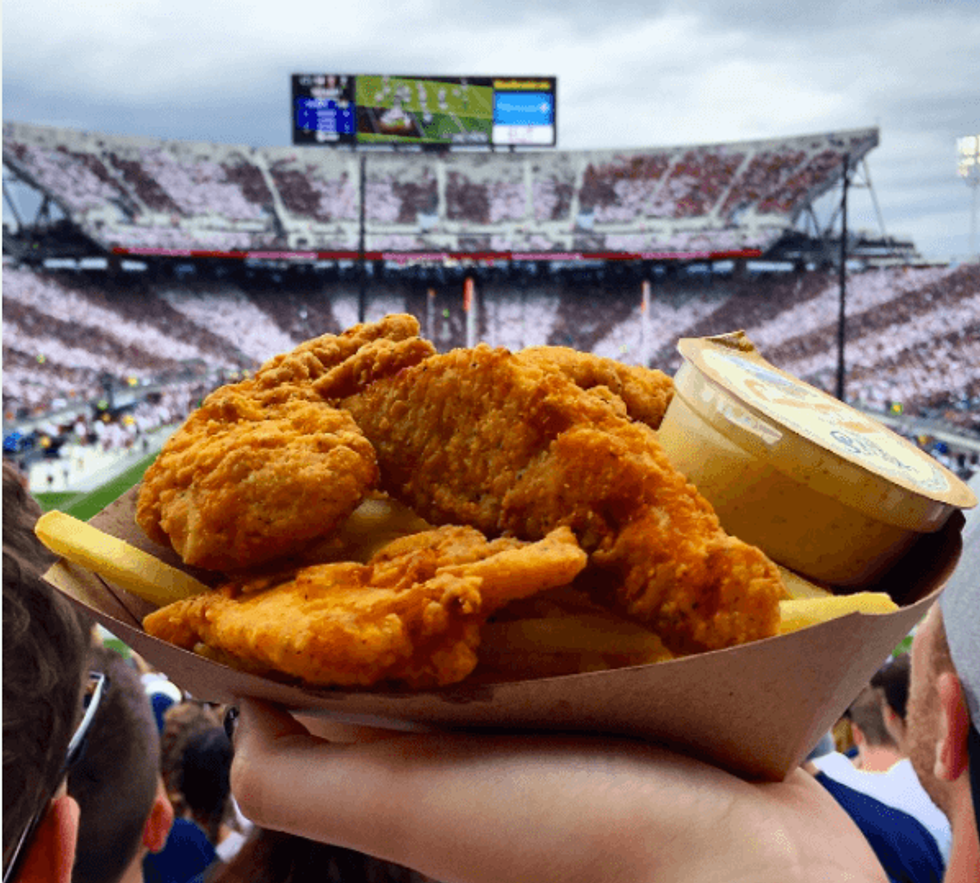 Best chicken baskets in the Big 10… probably in all of college football to be honest. I wouldn't doubt it.

4. The Nittany Lion mascot...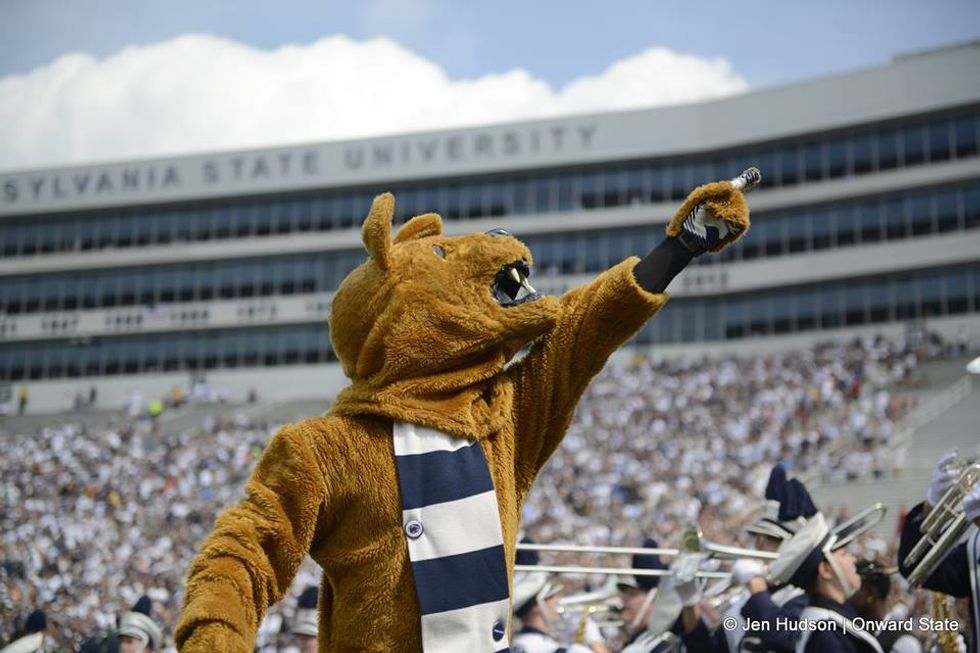 Besides the players themselves, the Nittany Lion is the main attraction. Everyone wants to see him do flips and tumble around like the cheerleaders. Others love seeing him dance like a Lionette. My favorite thing is watching the little skits he will do, especially when there are little Penn State fans there with him. But no matter what he is doing, the Nittany Lion never fails to entertain.

5. Saquon Barkley and Trace McSorley...
As soon as they run through the tunnel, there is no doubt Beaver Stadium is going to shake with cheers. The electricity between these two keep every game interesting, no matter the score. Many thought this dynamic duo had an impactful and impressive season last year, well get ready for this season because not only are they more seasoned and prepared but they are now both in Heisman contention. This should get good.

6. Sing-A-Longs to classic bangers...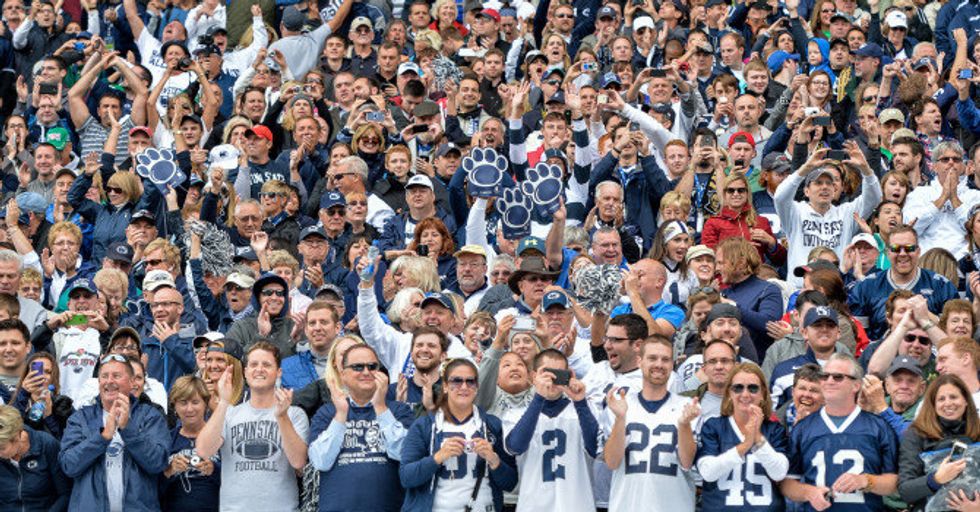 You can not Penn State football without some staple sing-a-long songs. If Beaver Stadium is not harmoniously singing "Sweet Caroline," "Living on a Prayer," "Wagon Wheel," or "I Would Walk 500 Miles," I don't think it is actually a game day.

7. The Alma Mater...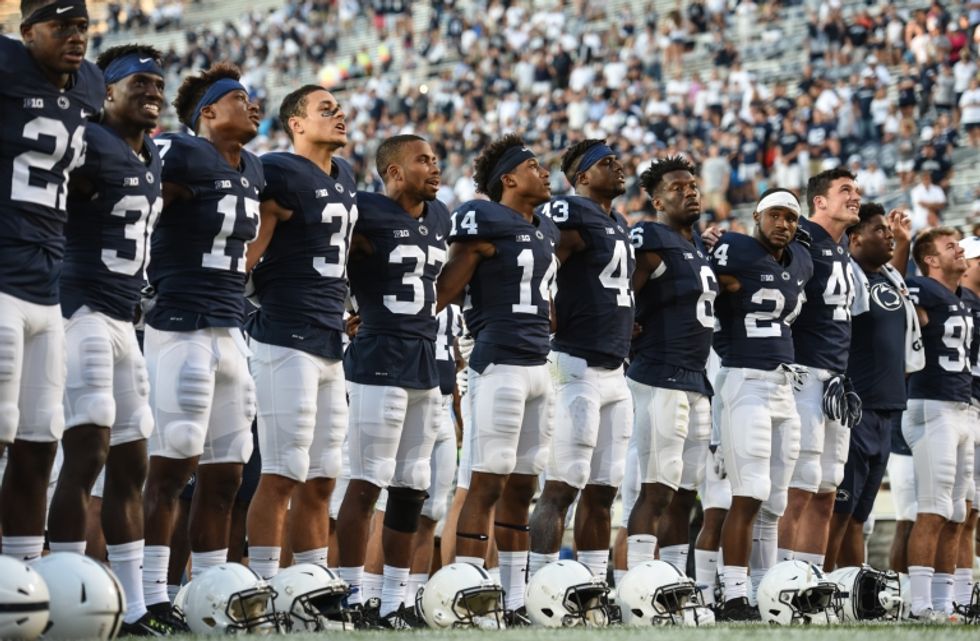 But the best sing-a-long that is a unanimous favorite is the Penn State alma mater. Whether it is after a win or a loss, everyone joins arms and sways together as they sing the words to the alma mater. It's kind of emotional, really. If your look around and see 107,000 people joined together for one thing they all share in common, it can be a powerful and moving sight.

8. Celebrating a Penn State win with 107,000 friends...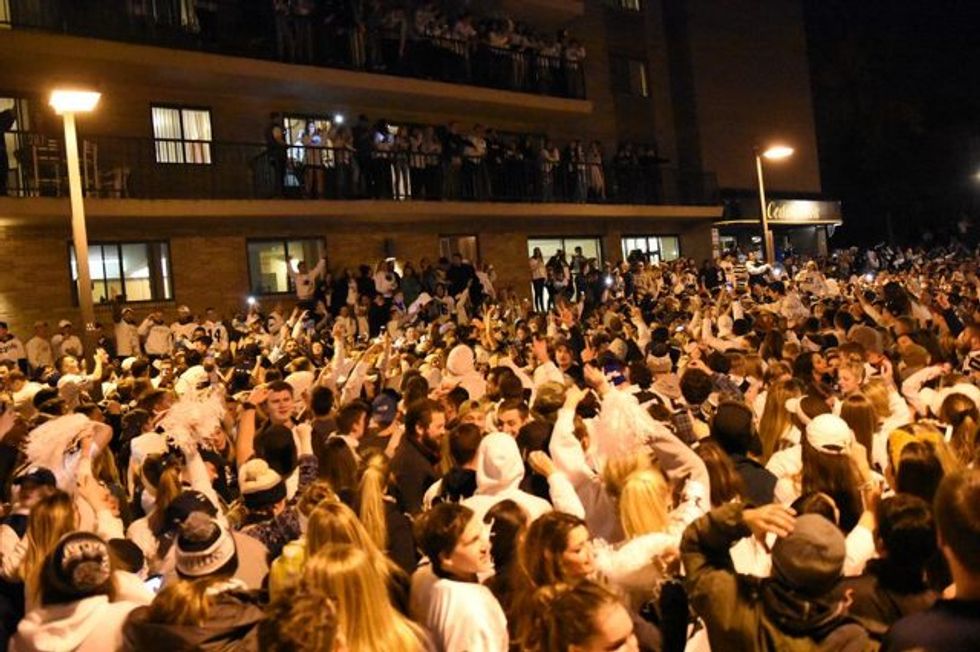 Leaving Beaver Stadium after a win, it is fun to be cheering and high-fiving equally excited strangers. It's even more fun to celebrate with strangers and friends at parties or in people's apartments. A win is not the end of the night, it is just the beginning.

9. Going to bed knowing that it was another successful Saturday for Penn State Football.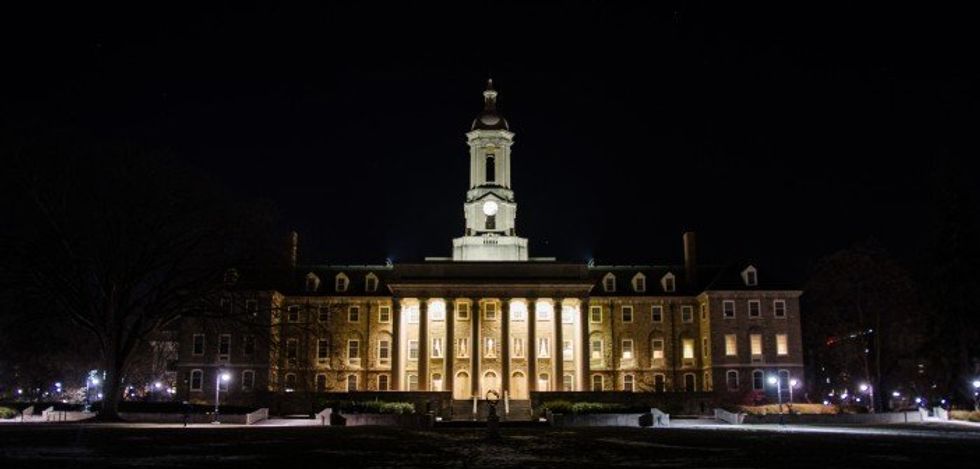 After the game and the parties and the late night dinner stops, finally, it is time to go to bed. There is no better feeling than taking off your makeup/face paint, taking off the gear, and curling up into better knowing that Penn State secured another win which will (hopefully) secure a good ranking as the season progresses. There will be no nightmares that night, just sweet dreams about Penn State Football.