Netflix's "The Unbreakable Kimmy Schmidt" describes a woman, Kimmy Schmidt played by Ellie Kemper, who is reduced from a doomsday cult and starts life over again in New York City. Kimmy's roommate Titus Andromedon, played by Broadway veteran Tituss Burgess, is our broadway-diva-spirit-animal who suffers wardrobe malfunctions, audition struggles, and occasionally a little cultural misappropriation. He reminds us that you don't actually have to be in a show to sing on Broadway. Between his uncensored, witty remarks to his desperate desire to become famous, Titus embodies what we all try to strive for, recognition and success! So, in an unabashed celebration of Titus and all of his glory, here are 8 reasons why we love Titus Andromedon!
1. Titus doesn't need a costume designer to showcase his fabulous style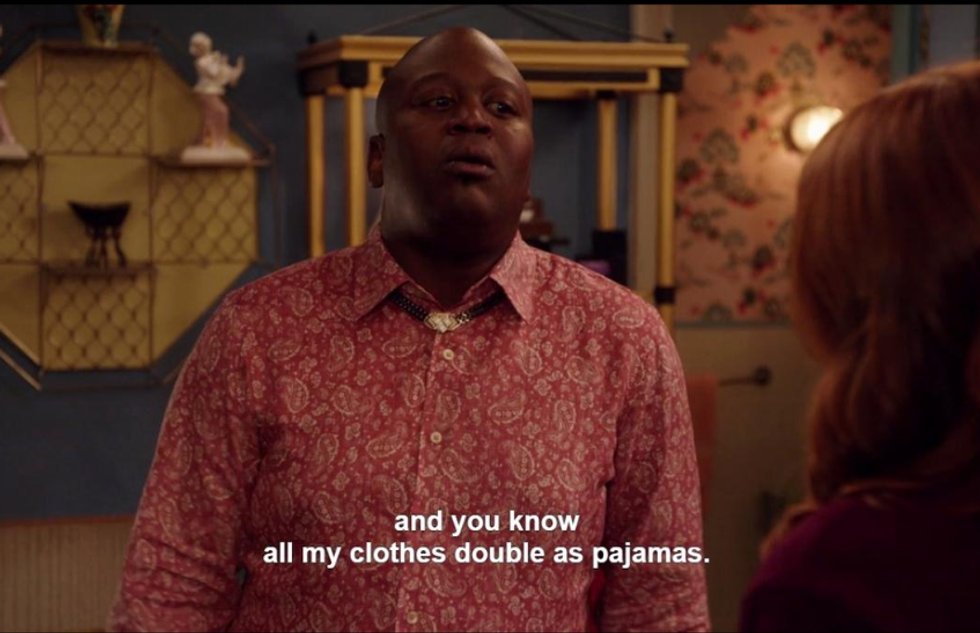 From a "Baby Slut" t-shirt in public to his silk robe at home, Titus has become a style icon that everyone looks up to. The one lesson that we have learned is Titus' wardrobe can double as pajamas, which exemplifies what every person wants to achieve in life. Titus certainly knows how to pull off an outfit no one else — literally no one else — can.
2. Titus is a realistic.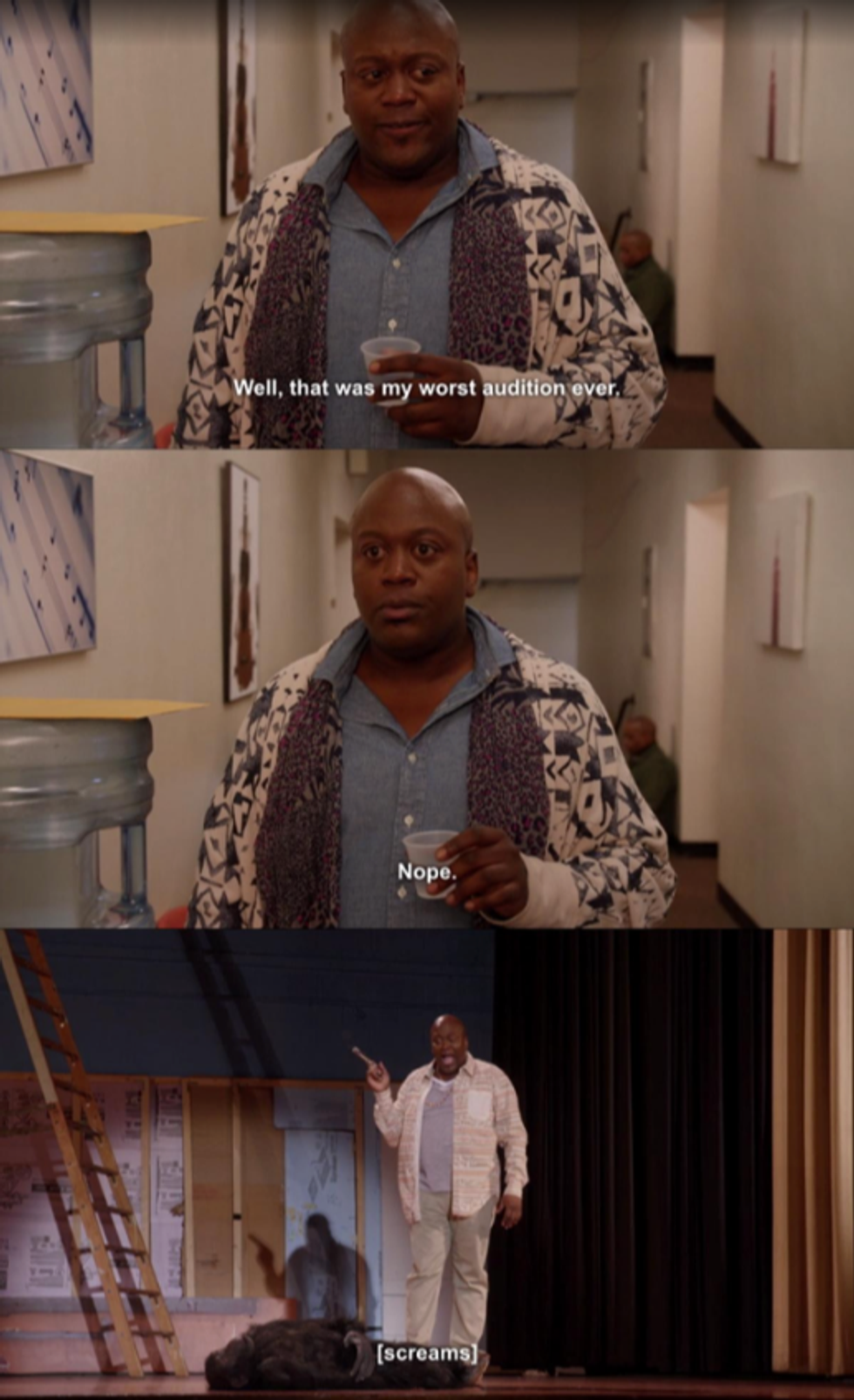 What we admired the most about Titus is his ability to be a realistic (when he wants to be) when it applies to his career and life choices. Titus teaches us that when you're honest with yourself, you can achieve endless possibilities and there is another play out there waiting for you.
3. Titus is a deep, loyal friend - despite sometimes being a bad friend.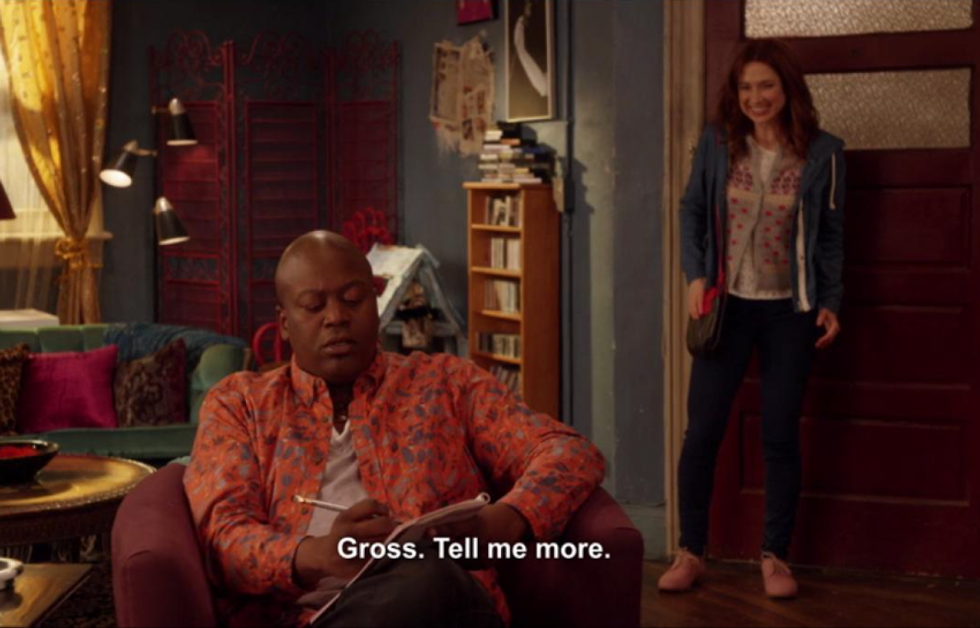 Titus is a true friend who listens to Kimmy's interesting yet distrurbing intimate details of her life when no one else wants to hear about it. Kimmy and Titus certainly have some ups and downs over the course of the series, but they always patch things up in the end.
4. Two Words: Pinot Noir
"Pinot Noir, leather bar, oh-so-close and yet so far." We'll never forget how Titus created his own song and music video, with the help of Lillian, for Pinot Noir. Titus personally turned the words Pinot Noir from a red wine to a cultural phenomenon.
5. Titus is the master of seduction.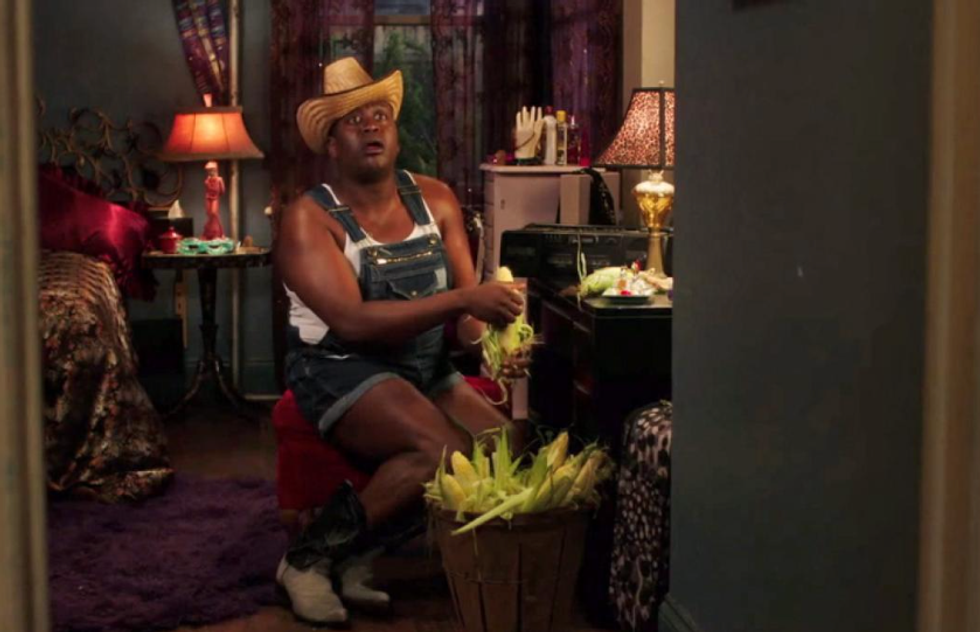 When it comes to finding love, Titus is a planner. How could you not fall in love with someone you're sexual attracted to when his plan of seduction includes dressing up as a farmer shuking corn? Titus has learned the masterful art of incorporating costumes and props to get what he wants.
6. Titus has a hard time dealing with problems just like us.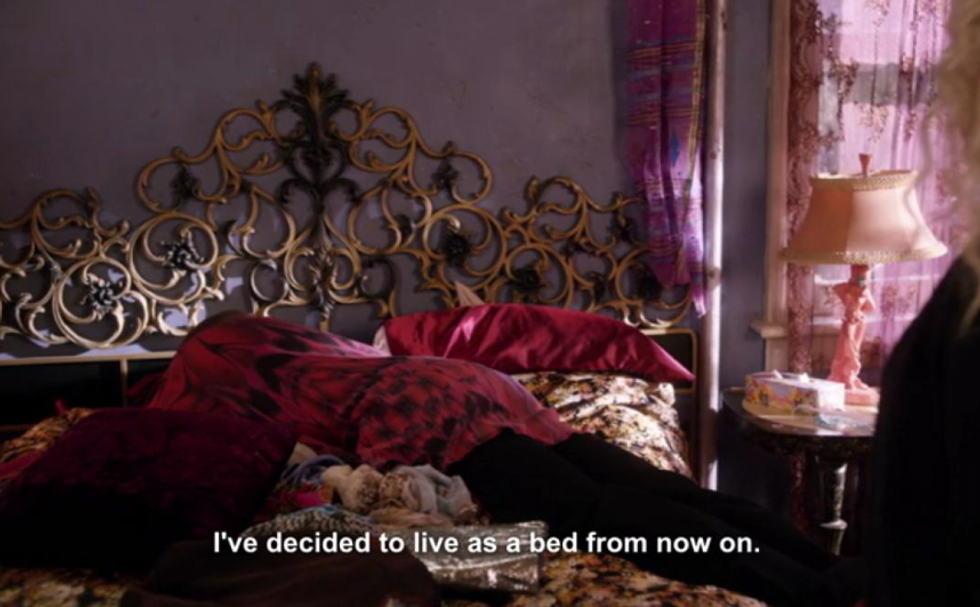 When it comes to dealing with life's problems or making hard decisions, Titus just *gets* us. Raise your hand if this has been you at least one time in your life.
7. Titus is in tune with his emotional side.
Titus has a wide range of emotions - sometimes that range presents itself at the most opportune moment. When that moment arrives, Titus unleashes his glorious, emotional rant that leaves us wanting more!
8. Titus is willing to go the extra (and super weird) mile to get a role on Broadway.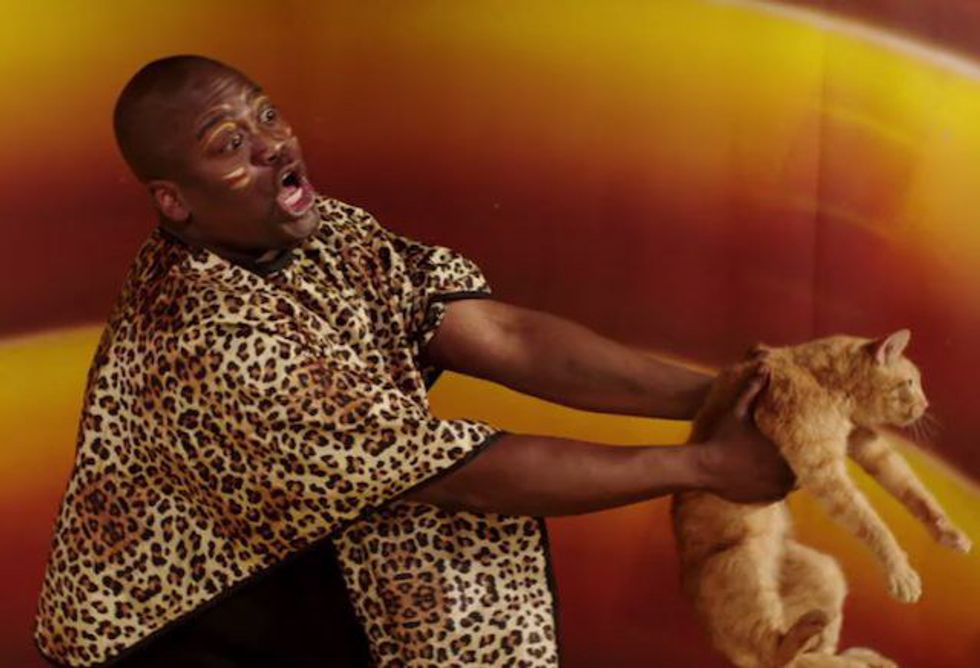 FIVE SIX SEVEN EIGHT! When he auditions for a roles on Broadway, he always puts his own Titus spin on the show and auditions. Do you remember his infamous "sambaing" audition for "The Lion King?" Or, the time when he auditioned for "Hamilton," which resulted in a rap, rap, rappity, rap nightmare?