For the majority of my life, I have been in love with the classical music genre. However, my obsession didn't fully mature until I made music the center of my studies in college. As a result, that gives my friends cause to make fun of me mercilessly. But bias aside, classical music's coolness is often under-appreciated, so I have compiled a list of some of the aspects of classical music that make it uniquely delicious:
1. It's the most fun type of music to air conduct.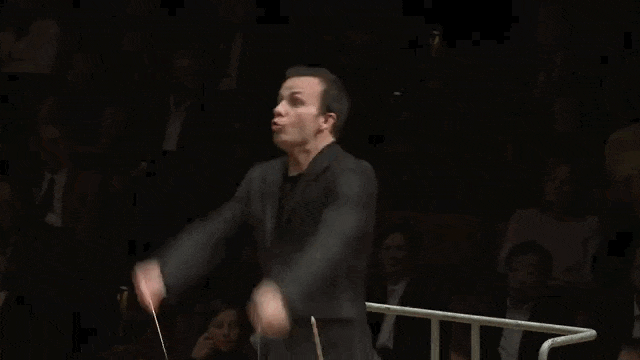 But actually, have you ever tried to air conduct pop music? It gets really boring really quick. I tried that once, and I'm pretty sure it gave me tendonitis...
2. The music history behind pieces and composers is super interesting.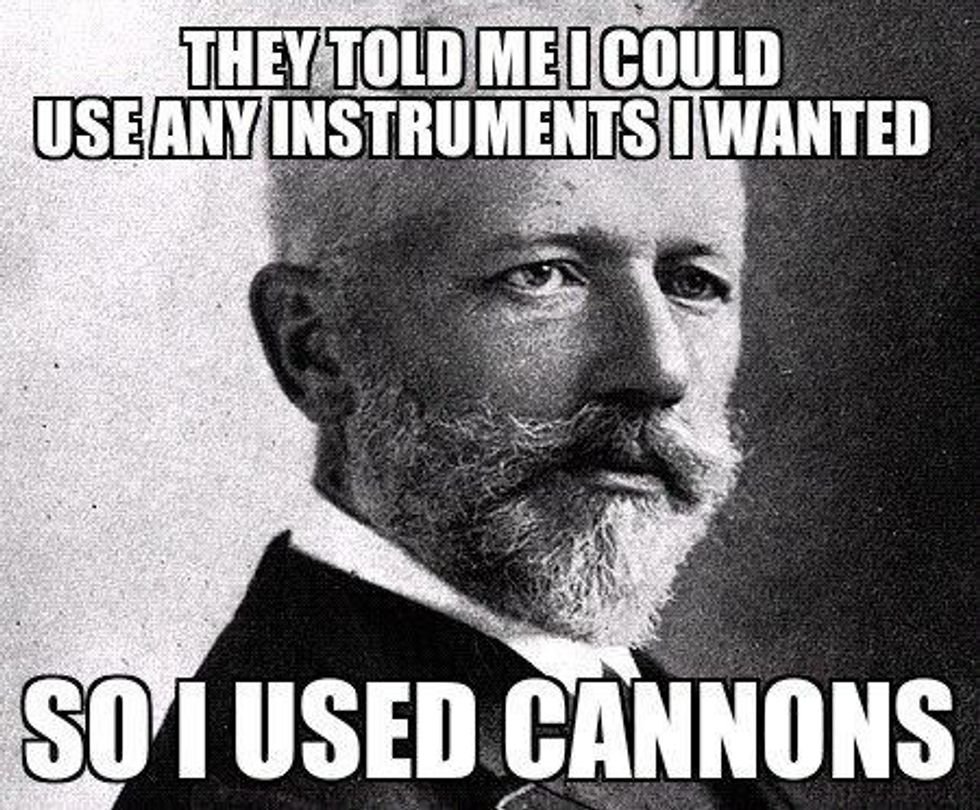 Did you know that, after going deaf, Beethoven went to the extent of sawing off the legs of his piano so he could "hear" the notes in the floor so he could keep composing? Did you know that Haydn's 94th symphony, the "Surprise Symphony," was so long that the orchestra members would fall asleep, and that his response was to write random loud notes every so often to wake up sleeping musicians? Did you know that Fanny Mendelssohn-Hensel, sister to famous composer Felix Mendelssohn, would sometimes compose under her brother's name so her pieces would be performed and recognized? Well, now you know, and you have to admit that classical music isn't so boring now.
3. Music theory is also pretty fascinating.

If you're a pretentious music snob (like I am), then you most definitely geek out about listening for music theory concepts in class. For example, I usually play a game with myself or a friend in which I listen to a classical music piece and guess the key and listen for certain cadences in a piece. Sometimes, for an extra challenge, I guess what composer and era the piece belongs to based on the musical style. Another really cool thing is 12-tone music theory, which is weird, fascinating and oddly beautiful.
4. It's a good excuse to be a pretentious snob.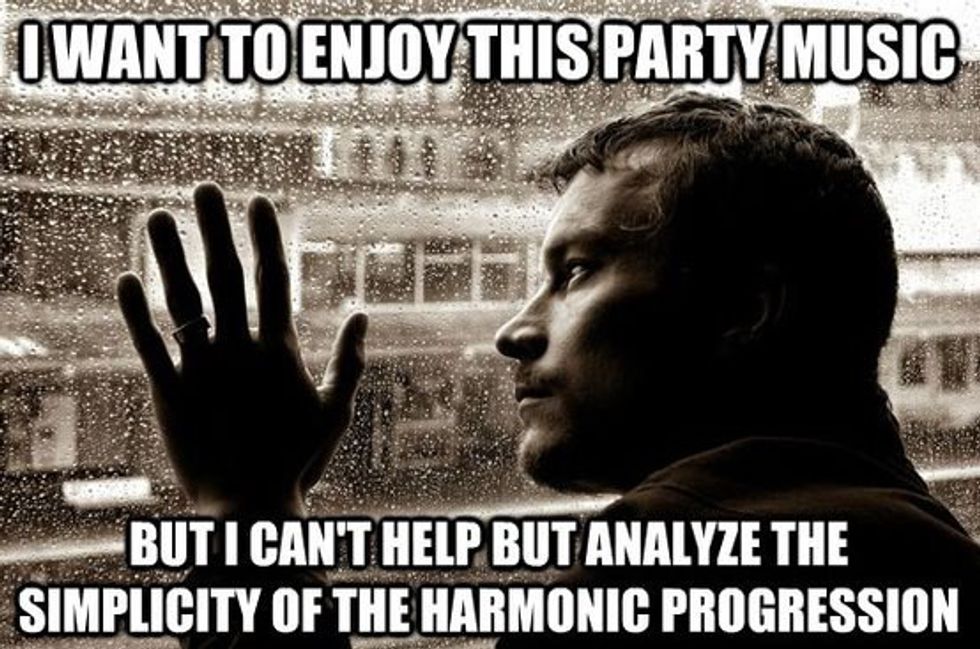 With classical music, especially if you know a lot of music theory, you and your fellow classical music nerd friends can get together to listen and discuss the musicality of a piece. Trust me, nothing feels more snobby than discussing serialism, theme and variation or Music Color Theory with someone while your plebeian friends watch in disgust and confusion.
5. A lot of Classical music influenced music we listen to today.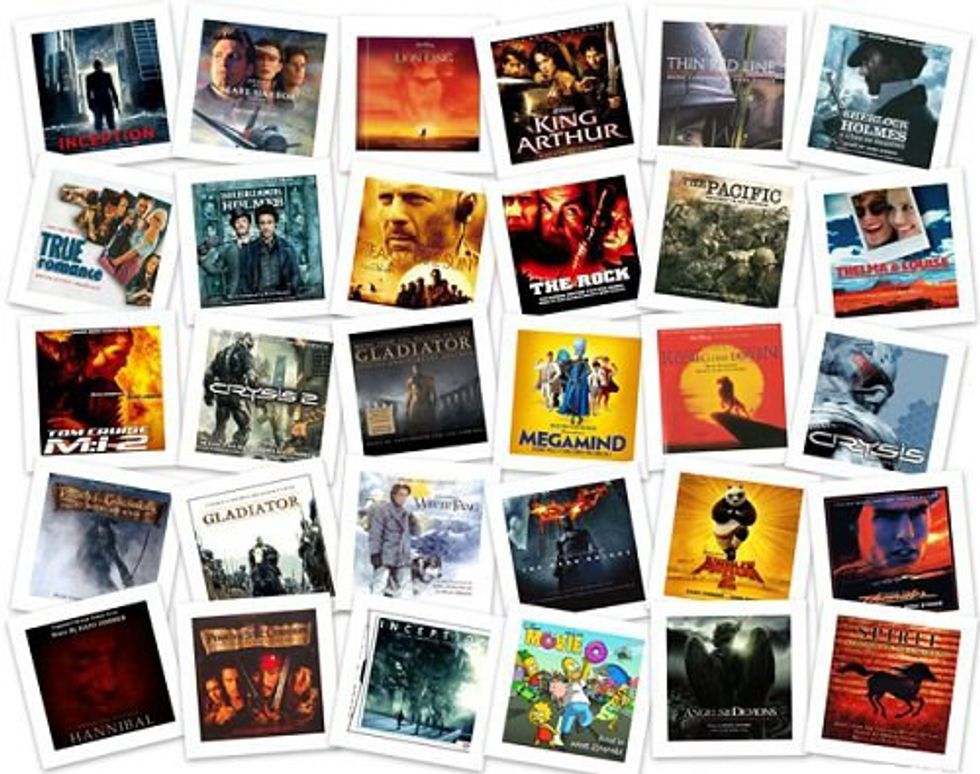 A lot of classical pieces written in the romantic era have influenced movie scores, such as anything by John Williams ("Star Wars, Indiana Jones") or Hans Zimmer ("Interstellar," "Pirates of the Caribbean"). Also, a lot of modern day pop derives its basic chord progressions from early classical pieces. So, whether you like it or not, classical music is actually important to music today.
6. Professional classical musicians are so entertaining to watch when you see them live.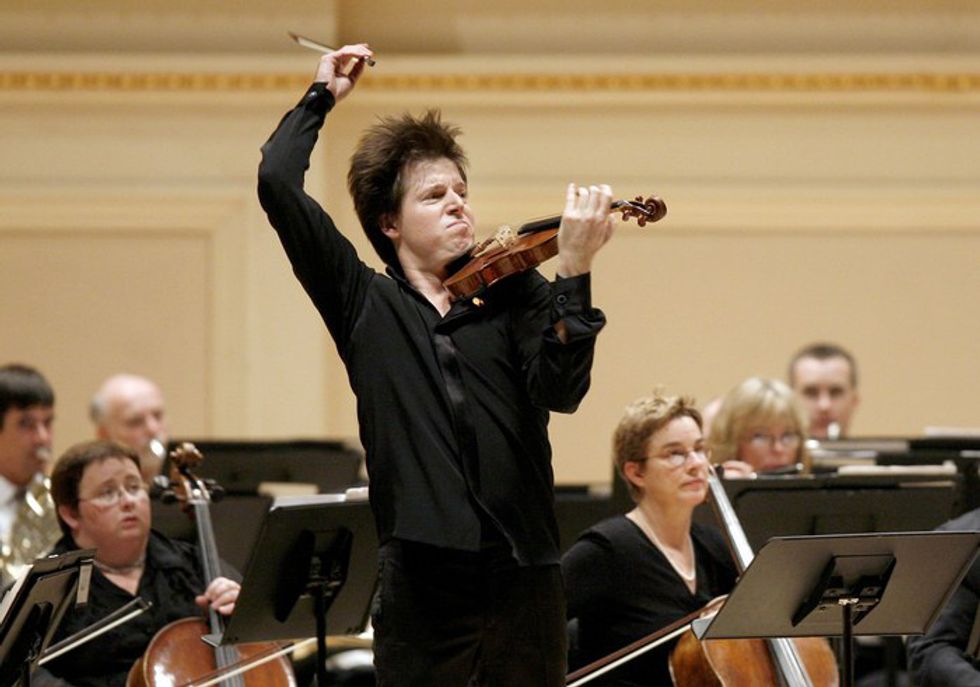 Have you seen Joshua Bell, aka the violin god of our time, perform? His hair does a thing that makes the entire audience swoon. I saw him live once and can attest to this fact. But seriously, between the hair and enthusiastic upper body movement, seeing him play is entrancing.
7. It conveys emotions and experiences in ways that words simply cannot.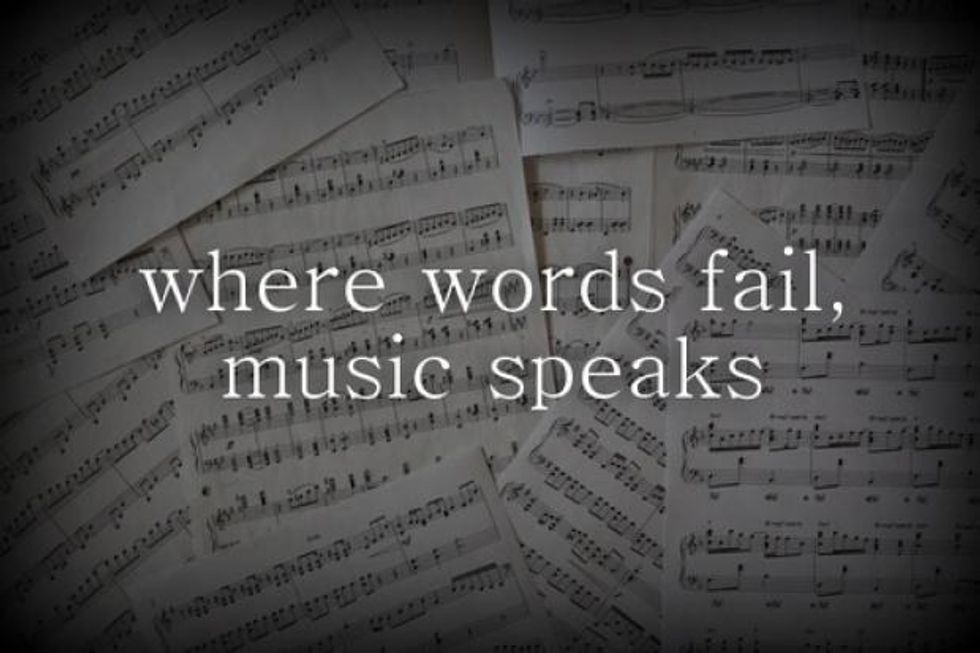 As cliché as this quote is, there is an essential truth to the statement. One of my favorite pieces right now is John Tavener's "The Protecting Veil," which is a multi-movement cello concerto based on an Eastern Orthodox icon of the Virgin Mary. Though each movement name involves parts of the life of Jesus, each section looks at those experiences through the lens of Mary, His mother. It's definitely a spiritual and emotional experience that couldn't be given justice if it was expressed through spoken language.
8. It just sounds cool.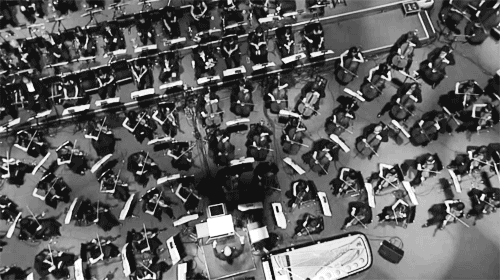 Each instrument used in classical music makes really unique and cool sounds. When you layer each kind of sound with different but complimentary parts, it just sounds fantastic. Give it a listen, and see if you don't agree!