With less than three weeks until I am back at Virginia Tech with my fellow Hokies, the countdown has officially begun, but let's be honest — the countdown truly began the day we left Blacksburg for the summer.

Summer memories have been made and summer wages have been earned, but now the one thing on every Hokie's mind is the number of days until we are back at our home away from home in Blacksburg, Virginia. Only Hokies will know what it is like to truly miss some items on this list, but to the outsiders, I hope you too can see why our heart is longing to be back at Virginia Tech.
1. Hokie football.
Winter, spring, summer and Hokie football are the seasons in Blacksburg. It's a.k.a. "Beamer Ball," and it's what our schedules revolve around in the fall. Tailgates, "Enter Sandman," Skipper, The Key Play, fireworks — what's not to love about Hokie football? In just a few weeks, we will be back in Lane supporting our team, win or lose. Start jumping, Hokies!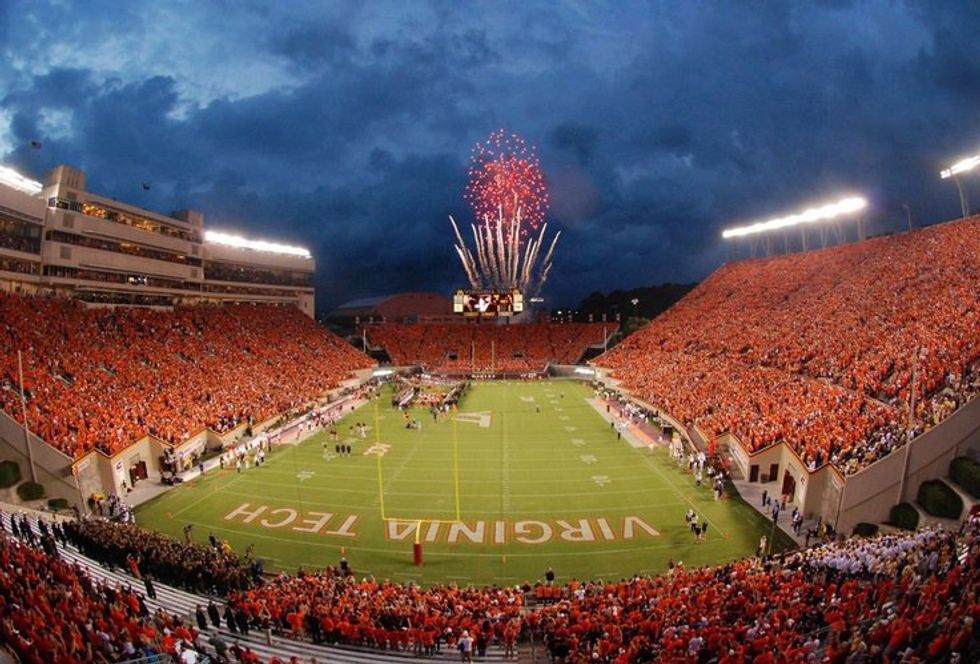 2. VT Dining.
We've had our home-cooked meals for the summer, but now we are all looking forward to chicken parm, steak and lobster, hibachi, crepes and all of the other campus favorites. There's a reason we are ranked number one for Best College Food and we will never let you forget it. And BTW, The Grillfield (one of our new food trucks) has arrived on The Drillfield and we can't wait.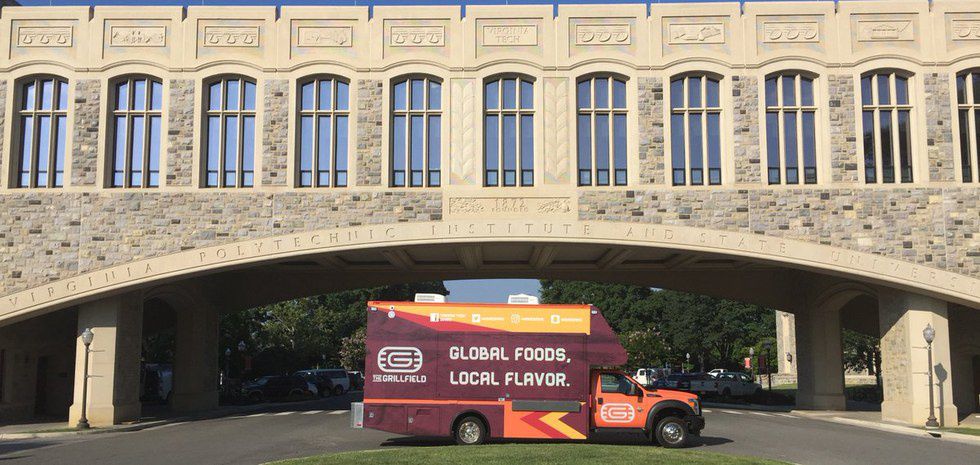 3. Views.
They're even better than Drake's Views. Whether you're at the Pylons, Burruss, the Duck Pond, Ag quad, on the Drillfield or looking out of the fourth floor library windows, the views you see on campus are like none other. We can't wait to be back at school where we are surrounded by breathtaking views in any direction. You could say we're #Blessed.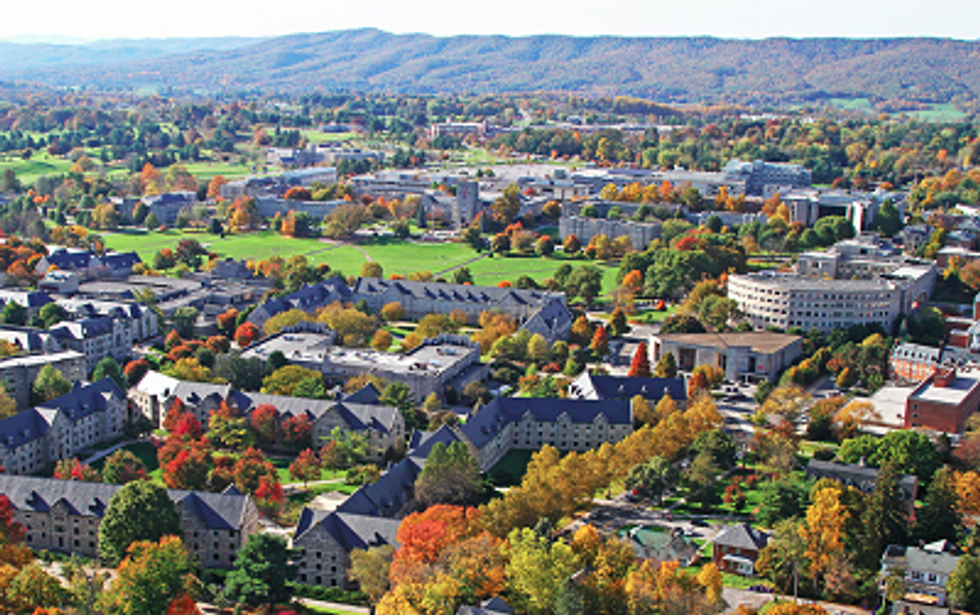 4. Maroon and orange.
While at Tech, it's a given that maroon and orange can always be seen in any direction you look. Returning to school from summer break means that fall is coming. When fall arrives, the leaves change colors and trees everywhere (including at UVA) glow with our beloved maroon and orange.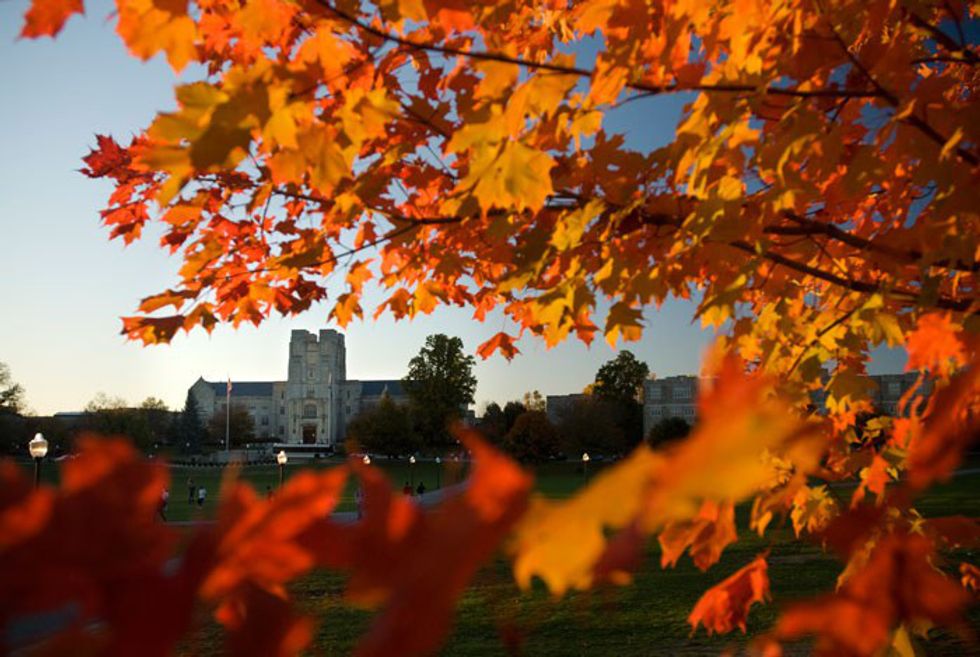 5. The mountains.
Adventure awaits while at VT. Located in the New River Valley, we are surrounded by mountains a.k.a. endless hiking trails. Whether it's a sunrise hike at McAfee's Knob, a hike to see the beautiful views from Dragon's Tooth or a winter hike to the frozen cascades, we can't wait to have the opportunity to spend time in the mountains again.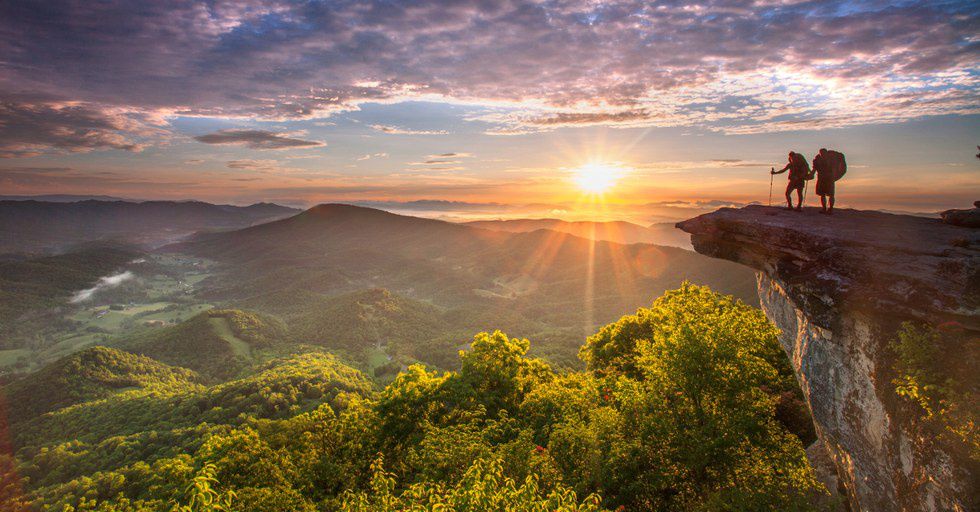 6. The Hokie Bird.
Of course he's at football games, but you can also catch our favorite bird in dorms, on the Drillfield, in the library or anywhere else around campus. Everyone has at least one photo with The Hokie Bird, but it's always a good time for another pic with the most famous bird on campus. After a summer without seeing the bird, we can't wait to see him.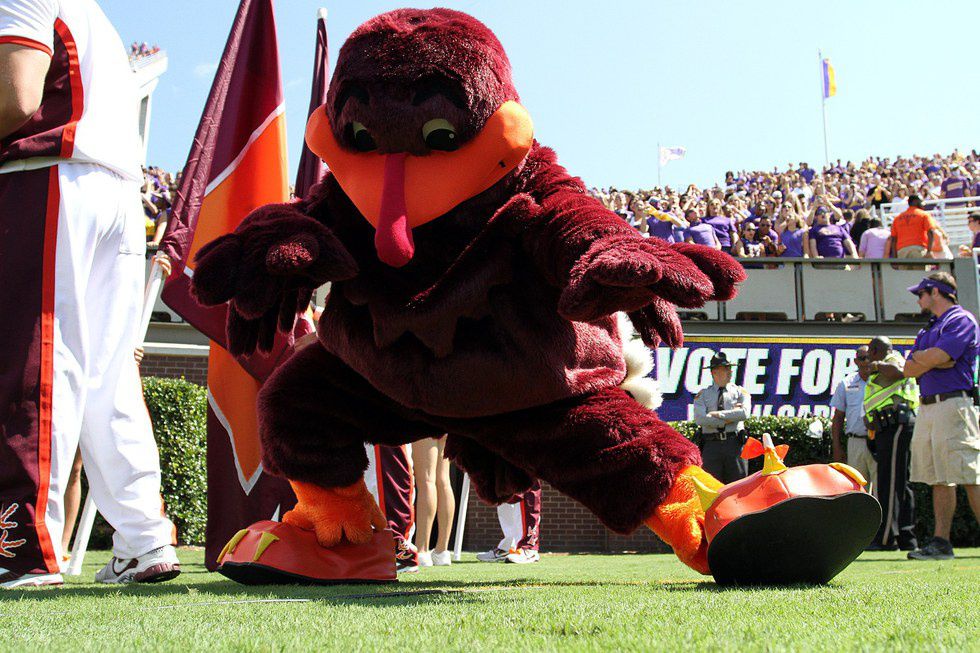 7. Bburg.
It's a southwest Virginia college town, and we wouldn't change it for the world. We love Virginia Tech, and we love Blacksburg just the same. Downtown, ghetto Kroger and Gucci Kroger, the Huckleberry Trail, Cabo Fish Taco, the farmers market and the locals are all things that make Blacksburg such a great town to go to college in. Tech wouldn't be all that it is without the love and support from the Blacksburg community.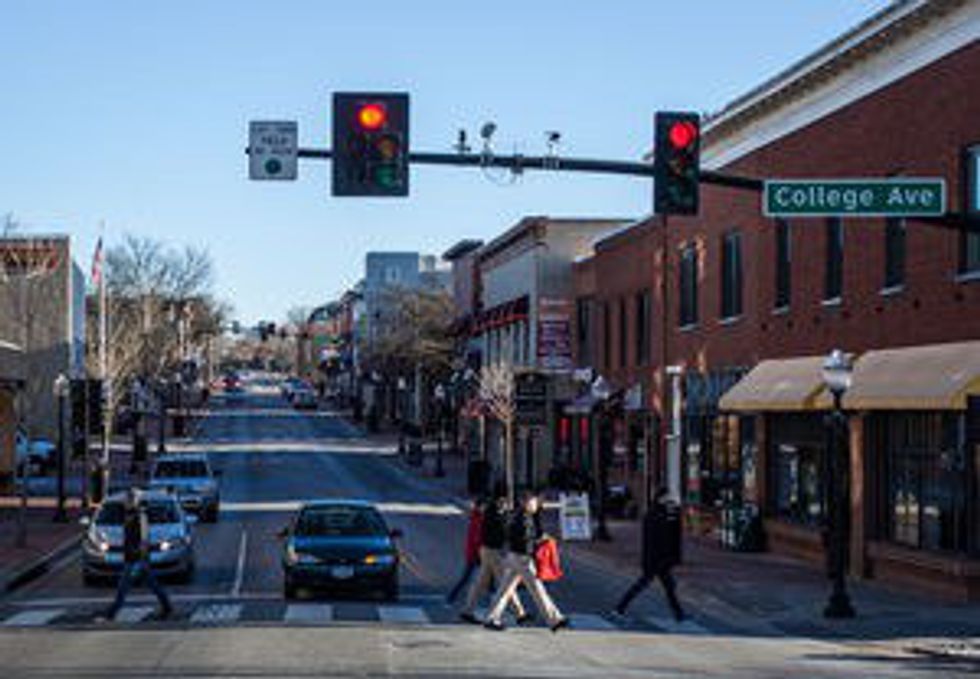 8. Hokies.
It's great to be home with our family and hometown friends, but we miss our Hokies. We can't wait to be reunited with our friends from school and jump into another year full of memories, mishaps and mountains. Let's go Hokies!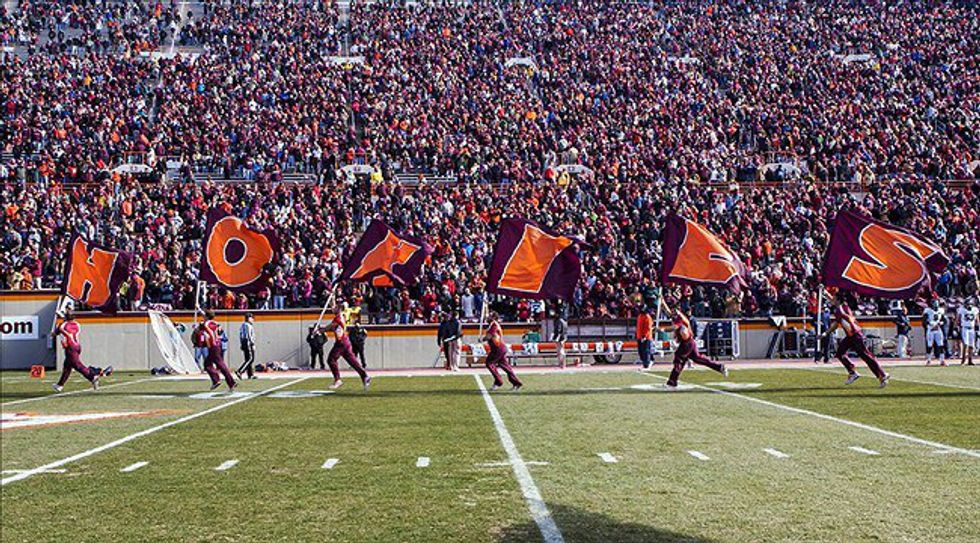 The countdown is on, and we are so excited to be back in the Burg!