Being a classic rock enthusiast, I find that listening to music sounds so much more authentic coming from a record player. Nothing beats the sound of that crackling vinyl. As you may have noticed, record players are making a comeback and I'm here to say that vinyl is not just for hipster teens and our parents/grandparents. It's a lyrical genius that cannot be left in a dusty corner in your attic.
1. The deep tracks
With a record, you have to listen to the entire album of that specific artist. So, not only to you get the greatest number 1 hits of that decade, but you get all of the deep tracks that didn't quite make it out into the world. You never know, you may find a diamond in the ruff within that album.
2. Hipster Status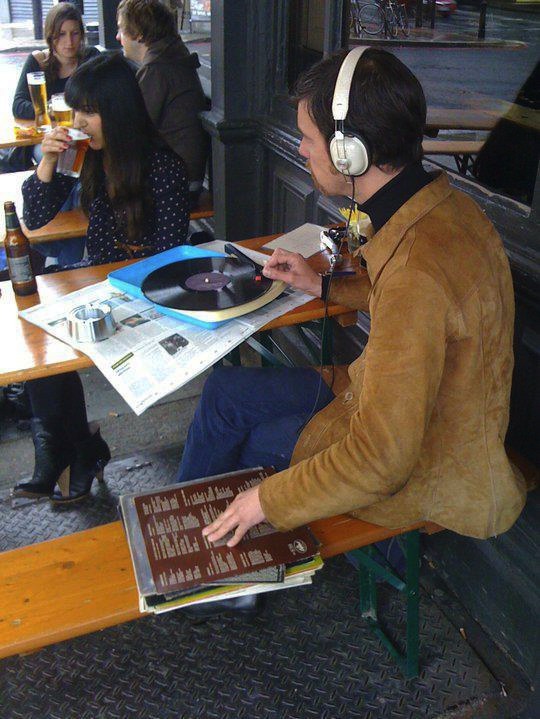 So, listening to vinyl is a major hipster characteristic/stereotype. You will definitely up your "cool" points by listening to records. It gives off this vintage/mysterious/totally rad vibe that people can find very interesting. Well, at least I'll find you interesting.
3. That authentic sound
Like I said before, nothing beats the sound of crackling vinyl. It sounds like you're actually there in that generation. Once you listen to the Rolling Stones on vinyl, trust me, you'll never go back.
4. The addiction starts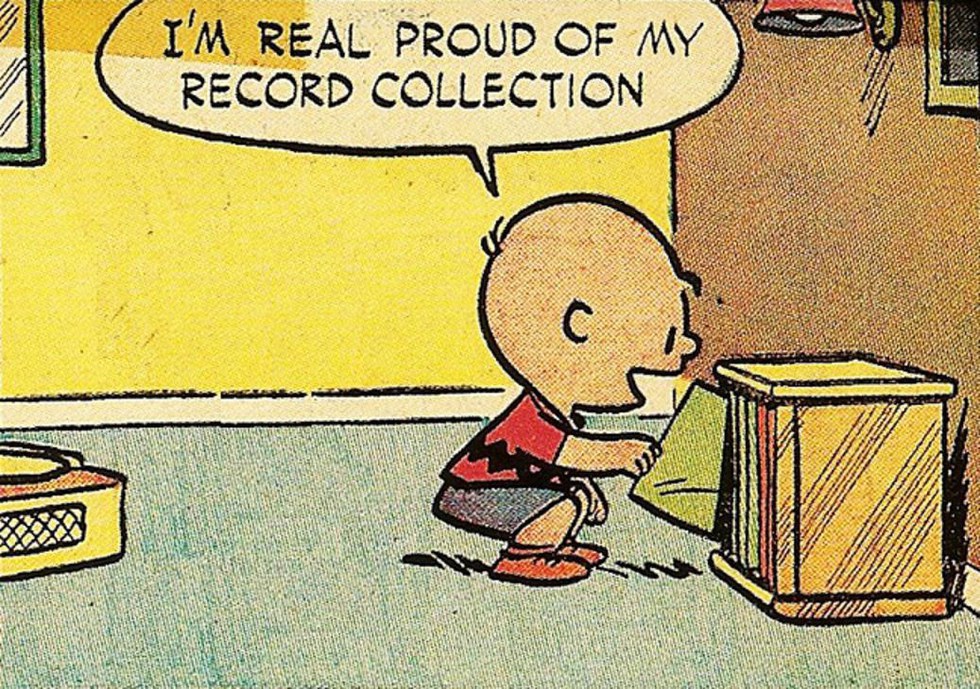 Once you listen to your first record, you'll get addicted to the sound. Soon enough you'll have a growing collection of all of your favorite artists, whether old or new.
5. More bang for your buck
Vintage records can be super cheap!! You can find them at nearly any flea market or yard sale. Also, rather than paying the monthly fee on Spotify or the $1.29 on iTunes, you get an entire album for a few bucks. Unless you're buying a record in brand new condition, vintage records can usually be bought at a fairly good price.
6. Noticing the flow
Older artists crafted their albums so that their songs flowed together a certain way. Interesting right? So listening to the album song after song just makes the most sense. For example, you can notice this pattern on Led Zeppelin II. So after listening to the B side of the album ten thousand times, listening to any track by itself just seems wrong.
7. Connecting with the oldies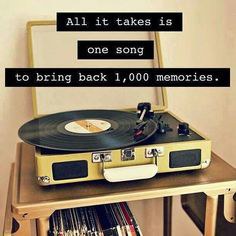 Listening to records, especially with your parents or grandparents, is probably one of the most fun musical experiences you could ever have. The embarrassing dancing, the obnoxiously loud singing, and the stories from the past that come with a certain song is priceless and makes for even more memories.
8. It's art!
Album covers are so cool and unique and look even better when blown up to the size of a record. Everything down to the record player is a piece of art and is can make for an awesome decorative piece in your house.
So, vinyl records may not be something you can download instantly or plug into your aux cord, but it's a different and unique way for this generation to appreciate music from the past. It was forgotten for a period of time while new ways of listening to music were being developed, but let me tell you, the appreciation of vinyl is coming back once again.