Growing up is hard, and growing into the person I want to become is even harder. It takes a lot of time and heart and soul to decide who you want to be. Some qualities come naturally and some don't. Here's a list of 8 people I want to be:
1. A Friend
I've got best friends I've known my whole life, and friends I've known for just a short period of time. But the amount of time we've been friends is no way to measure the love in my heart that I have for them. I want to be the type of friend who is encouraging, and loving, understanding, kind, loyal, honest and fair. I want to be the type of friend that can be called on day or night, with judgments set aside. I want to be the friend called on during a time of need, and the friend called on to celebrate life's joyous moments.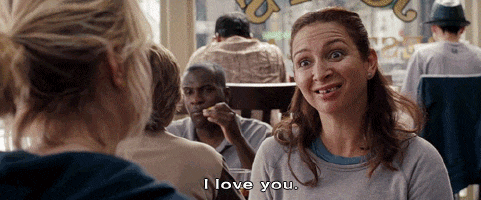 2. A Sister
I have no biological sisters, but I have almost 200 sorority sisters who have been my other family over the past three and a half years. I have been a little sister, a big sister, a grand big, great grand big, and so on. I have been a loving sister, a harsh sister, and a truthful sister. And I know that when I become an alumna in the spring, I will still be all of these things. My time in my chapter has filled my heart with happiness, and I will always be proud to be a Zeta Tau Alpha sister.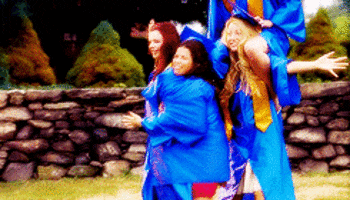 3. A Daughter
I have been a daughter for almost 22 years and I don't know if I'll ever really get it right. Being a daughter is hard work. My parents are incredible. They are my role models and by far cooler than I could ever hope to be. They inspire me and lead me and advise me. All I want to to do is just make them proud of the daughter they raised. I want to show them the kind of love they have shown me. But sometimes it can truly be hard to be patient, and sometimes I find myself snapping at them. I take for granted many things that they do for me and things that they provide me with. I hope I can keep growing to become a daughter worthy of all the love they have for me and will continue to show me.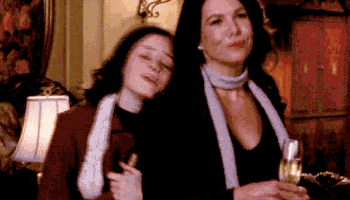 5. A Wife
Someday, in the distant future, I hope to be a wife. I have prayed for my future husband for so long, and I pray about the type of man he will be. But along with that, I pray for the kind of wife I will be to him. I hope to be patient and kind, loving, hopeful, funny, joyful, heartfelt, inspiring, and smart.
"Love is patient, Love is kind. It does not envy, it does not boast, it is not proud. It does not dishonor others. It is not self-seeking. It is not easily angered. It keeps no record of wrong. Love does not delight in evil but rejoices with the truth. It always protects, always trusts, always hopes, always perseveres. Love never fails." -- 1 Corinthians 13:4-8
That's the kind of love I hope for and I hope it's the kind of love that embodies me and empowers me as a loving wife.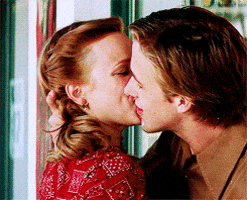 6. A Mother
Ohh, how I hope and pray that the Lord blesses me with the opportunity to be a mother. I want babies and I want to love on them and build them up. I want to teach them about Jesus and be their number one confidante. I hope I can be half the mother that my dear momma has been to me.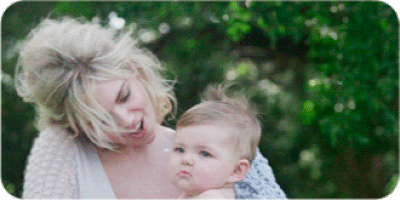 7. A Nurse
Some of you may not want to be a nurse. Some of you may want to be a teacher, an artist, an engineer, a musician. Whatever it is you are striving to be, I hope it's what you truly want to do. I want to be a nurse. With my whole heart, I want to be a nurse. Even as a student in clinicals, I see the impact and role that nurses play in the lives of their patients. On my days in the hospital, I brighten days and bring smiles. I wipe away tears and hold hands. I comfort and show grace. Being a nurse is the last thing from glamorous but it is purely selfless and it makes my heart leap with joy. I want to be the best nurse. I want to continue being kind and bringing comfort, wiping away tears and holding hands. I want to do the things that others don't want to do because my patients are going to need it, and they are going to deserve to be cared for by someone who truly does care. Man, oh man, I want to be a nurse.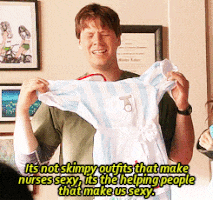 8. A Follower of Jesus Christ for the Rest of My Days
There is nothing more important. Jesus comes before everything: being a wife or a mother. I can desire to be all of these incredible things, but if they are not His will for me - none of it matters.
"I believe in Christ like I believe in the sun - not because I can see it, but by, it I can see everything else." - C.S. Lewis
So if none of my plans work out for me, I've got Jesus... and He's got my future in His hands. How could I want anything more?!