We've come a long way in fashion. With trends being created and evolving, it is amazing to see how much everything has changed. With today's fashion, we often see a lot of influences from past years. One era that really made its mark in the fashion industry is the 80s, specifically 1985 (sing the song). The 80s had some trends that died out, but there are pieces of its fashion that are still relevant and stylish! With the help of my mom, I have picked through the trends of the 80s. Here are eight of the best fashion trends from the 80's!
1. High waisted mom jeans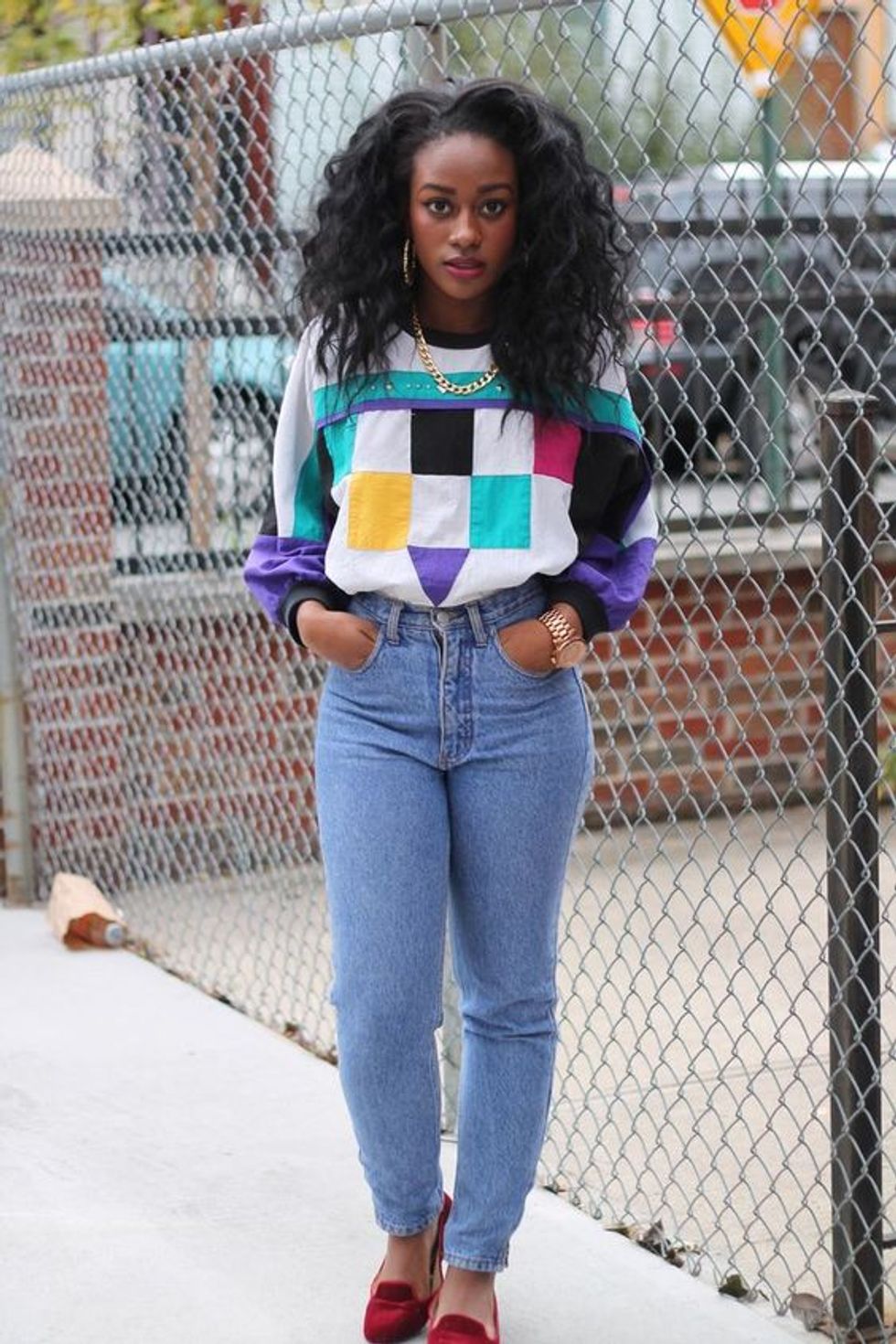 Mom jeans are probably one of the best trends that came from the 80s. They are stylish and usually very flattering. In today's fashion, we see many people rocking mom jeans, usually light washed ones. These can be found at thrift shops or stores like ASOS or American Eagle.
2. Statement earrings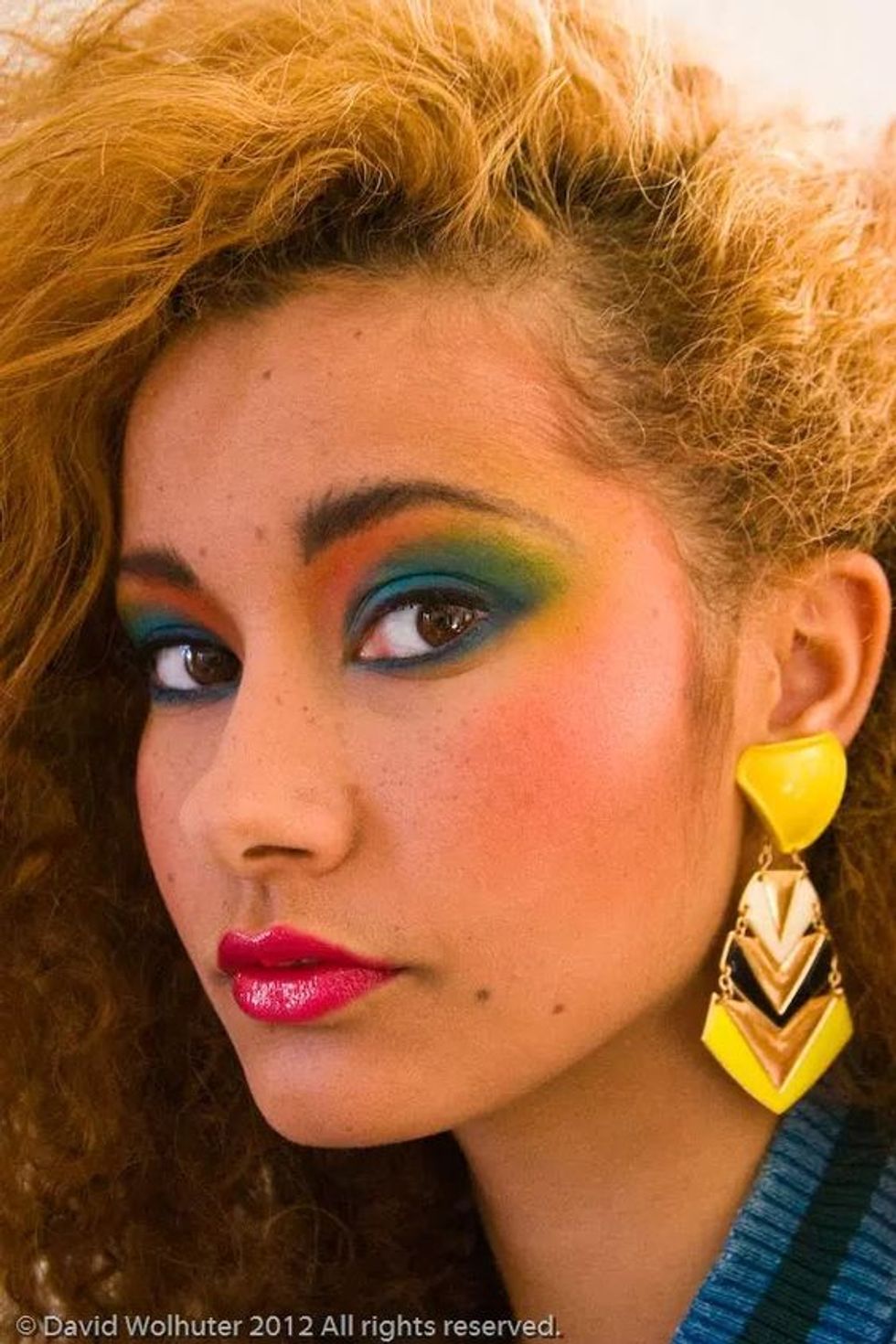 Big earrings can always be found. They were around before the 80s, but in the 80s, they became more common and trendy. Whether they are classic or showy, they can really add to an outfit. Big and flashy earrings can be great for party occasions or simple statement earrings can be classy.

3. Shoulder pads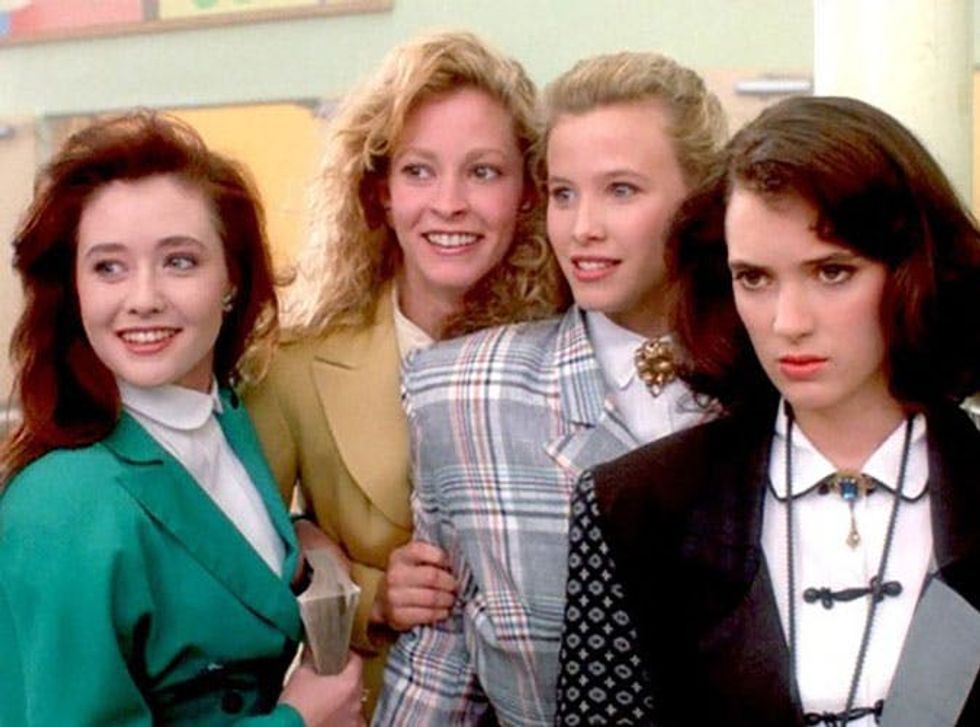 Shoulder pads, which to some may seem a bit different, are cute because they give shape to flat blazers and add a flare to clothing! They may be in limited existence nowadays, but they are still trendy and cute!
4. Mini skirts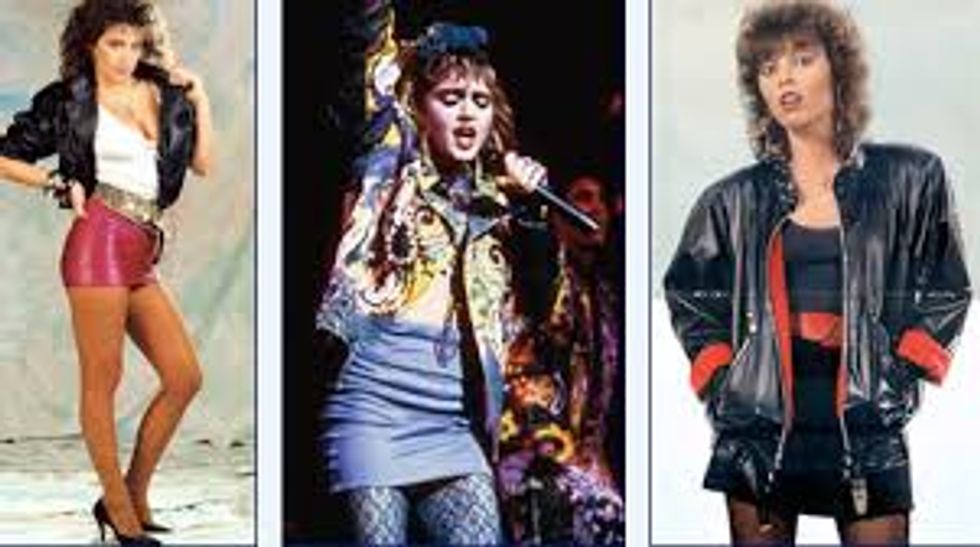 Skirts are always in style. In the 80s, it seemed that the shorter the skirt, the more in style it was. With spandex and leather as popular options, these were for sure better than pants. Skirts could be worn with or without tights underneath and paired with cute jackets for any occasion.
5. Animal print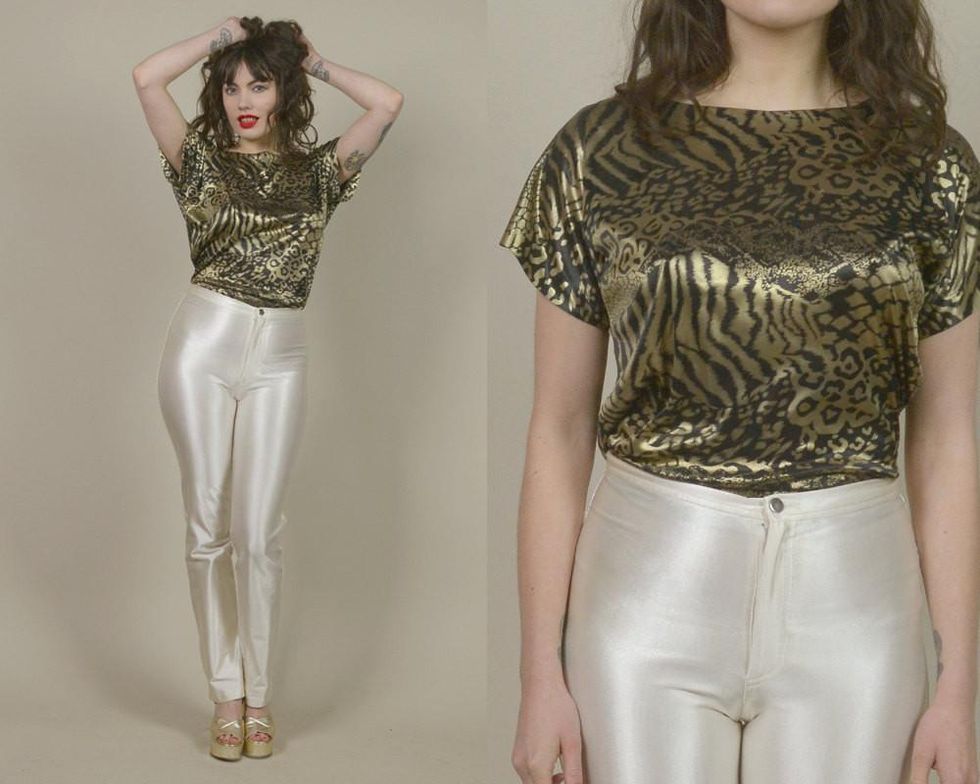 When it comes to dressing up for an 80s themed party, animal print is a go-to. Animal print was big for this decade. You can see many people rocking leopard or snake skin on a skirt or top (even the mom in the song, "1985" with her mini-skirt made of snake skin).
6. Lace bustiers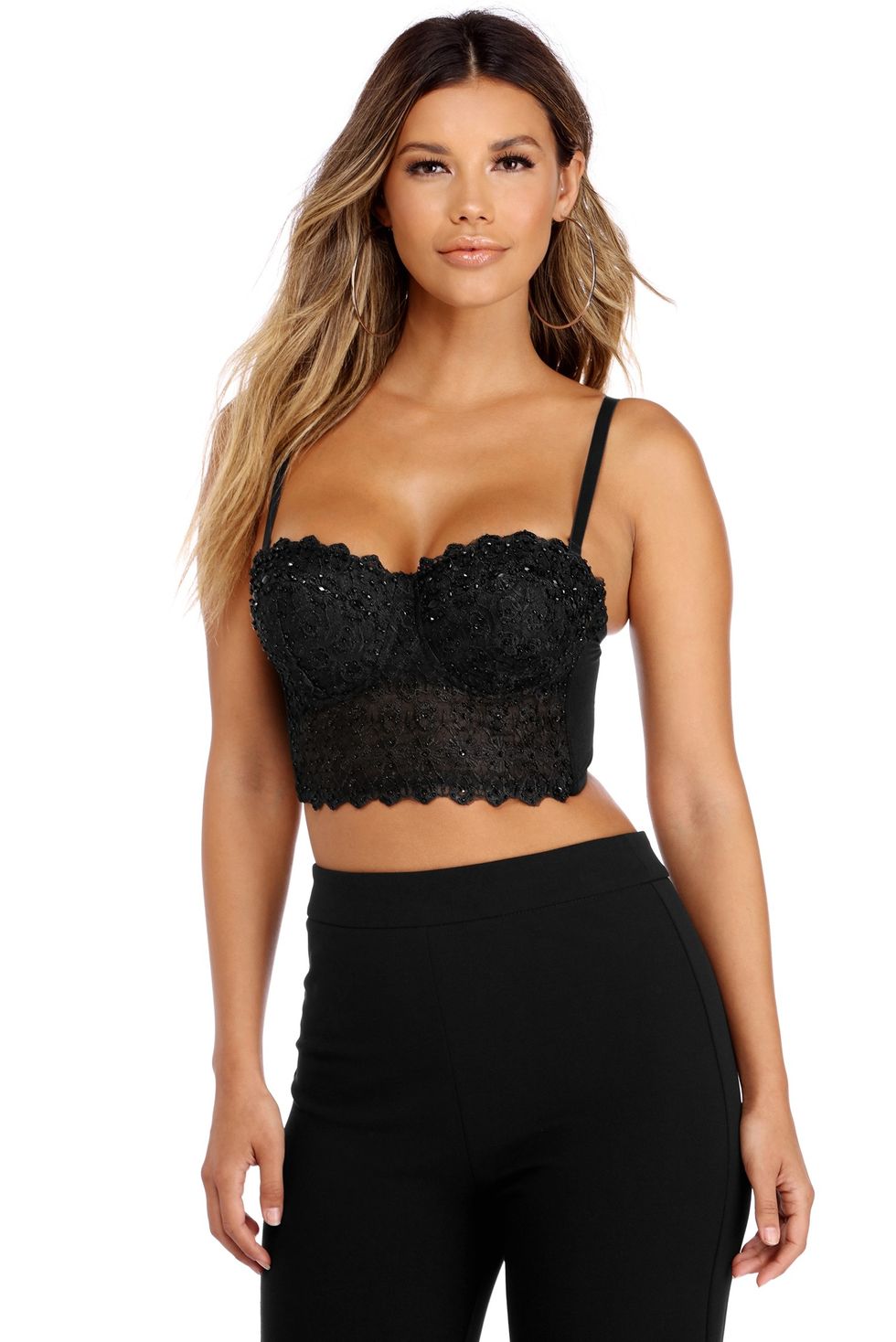 Bustiers were common "crop tops" of the 80s. With Madonna famously wearing her white lace bustiers with big skirts, they could be found all over. They were commonly (or at least for my mom and her friends) worn to the club! They are cute and can be made with leather and other fabric!
7. Jean jackets with leather fringe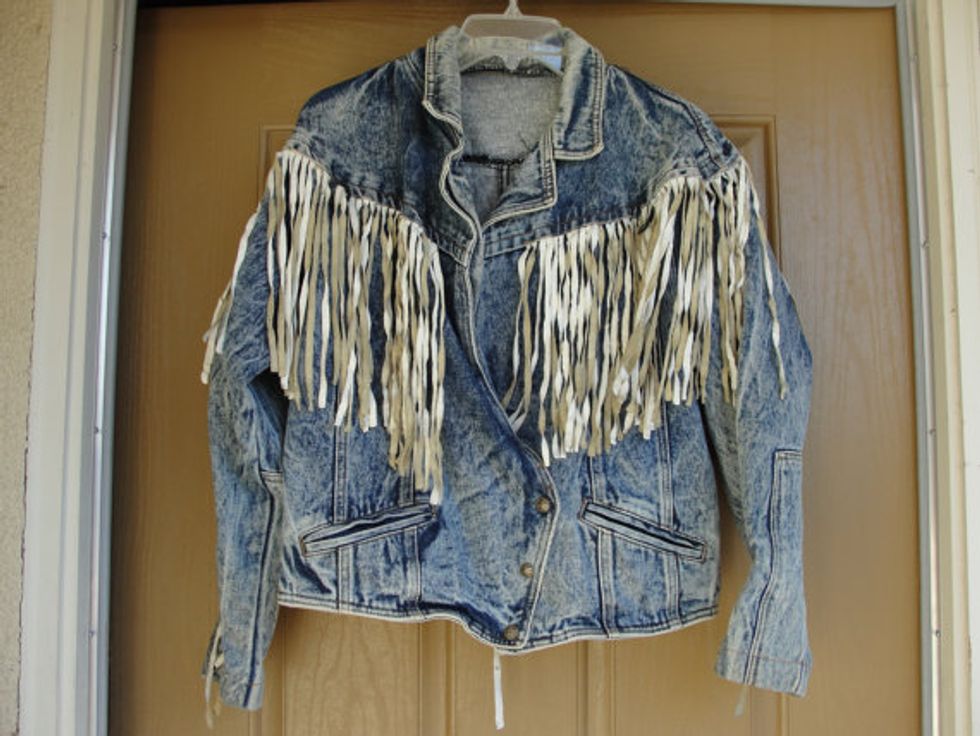 Big jean jackets are currently trendy right now, but they were always a cool piece of clothing. With bands like Bon Jovi, Ratt, and Poison wearing jackets like these, many people had them to wear when going out! With the fringe accent, it adds a flare to any outfit.
8. Big hair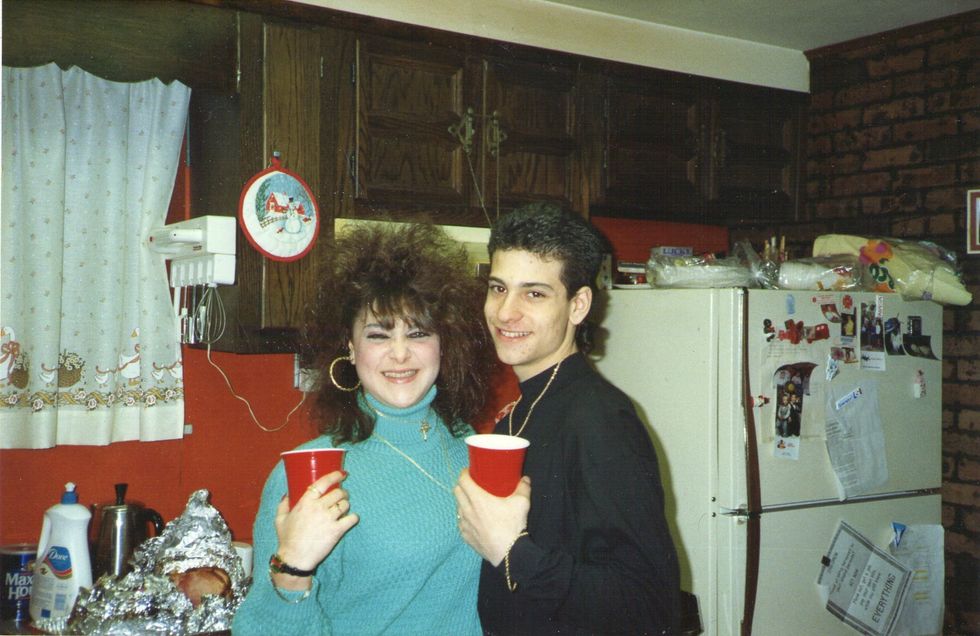 If the 80s are known for anything, it is the big hair. From bands to everyday wear, the big hair trend was one that stayed for a bit. My mom (pictured above) used Aqua Net hairspray, *the hairspray of the 80's*. She made sure her perm was big and didn't move.
*Special thanks to my mom for helping me bring the 80s back to life!*