If you've been living under a rock for the past year and haven't heard the big news, then you're in luck, you will now know. The double-edged sword gift to humankind that is Netflix has picked up Gilmore Girls for a ninth season to reunite our favourite Stars Hollow residents. It will be a 4-part season which will begin airing on the 25th of November.
If any of you have not seen, or *shudder*, even heard of Gilmore Girls, then fear not, your local Netflix is there for the rescue, as you can now binge watch all the seasons at once. For the rest of us well acquainted with the show, here are the 8 most memorable scenes from GG:
8. When Rory and Dean Have Their First Kiss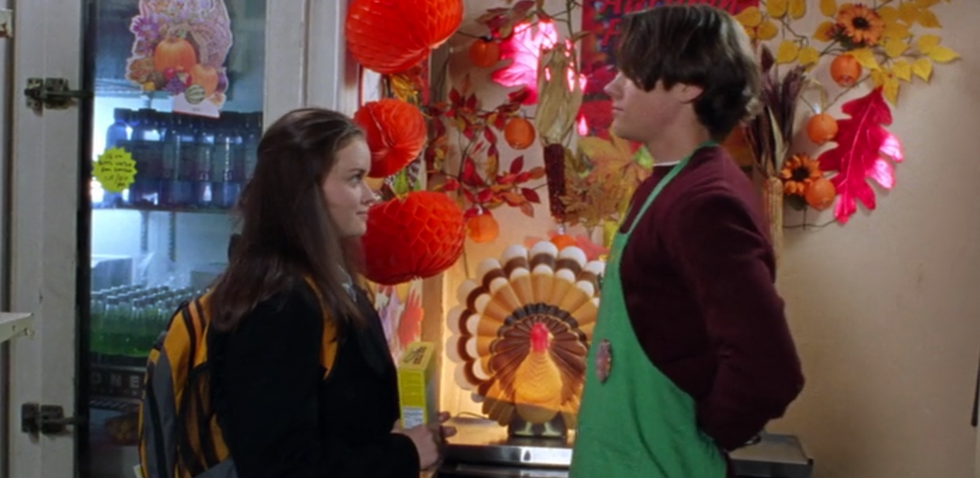 Who could forget the first time Rory got kissed and neglected to tell Lorelai about it, leading to a surprisingly not-so-awkward movie date between the three. It was also when we learned to say "Thank You'', after being kissed.
7. When the Lorelai's Have a Triple Thanksgiving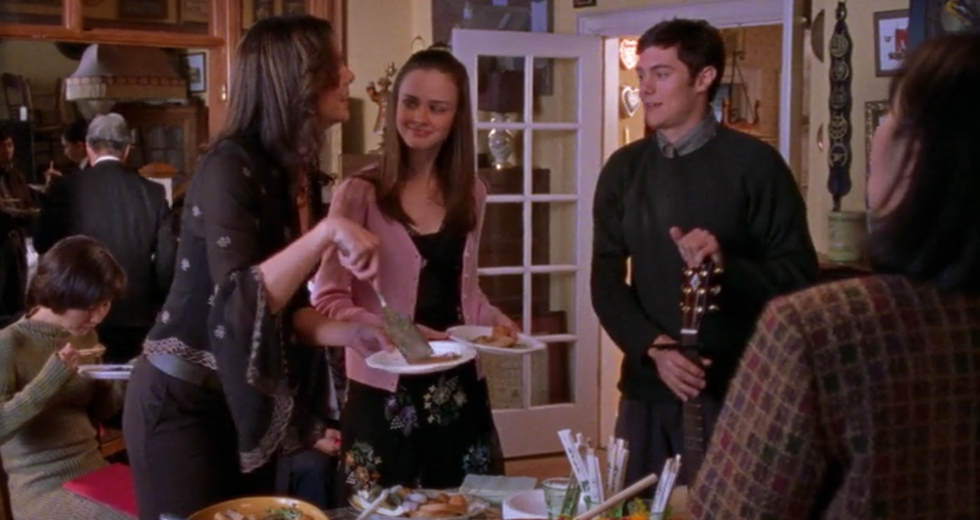 Memorable for showcasing Rory and Lorelai's bottomless pit of a stomach after they attented three separate Thanksgiving dinners : one at Lane's, one at Sookie's at one with the elder Gilmores. It was also back when Lane and Dave were secretly dating and he had to pretend to be a Christian guitarist to please Mrs. Kim. 90's TV gold.
6. When They Take a Road-Trip to Harvard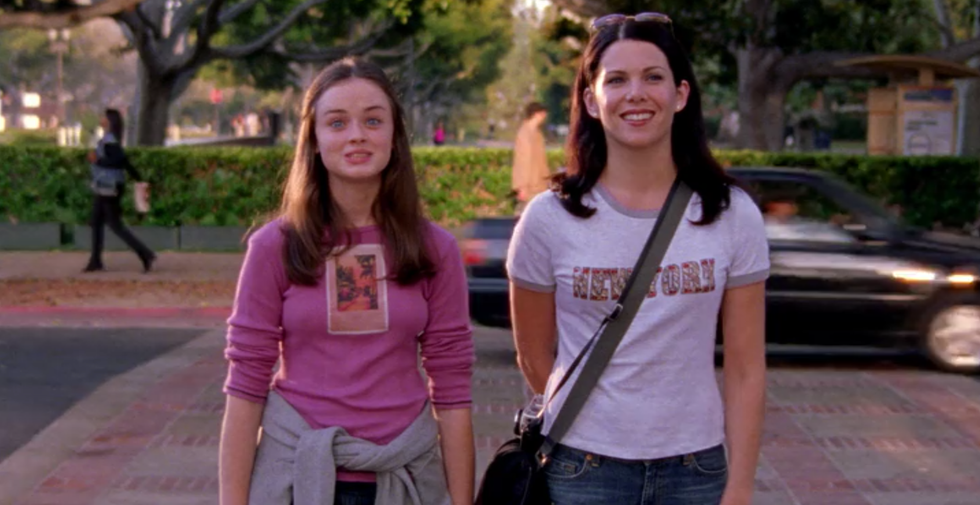 When Rory and Lorelai decided to take an impromptu road-trip and visit Harvard, Rory's dream university. Not only did they stay in possibly the corniest B&B in Connecticut, but we got to see Rory in her element when sitting in during a lecture.
5. When Lorelai Calls Rory the Other Woman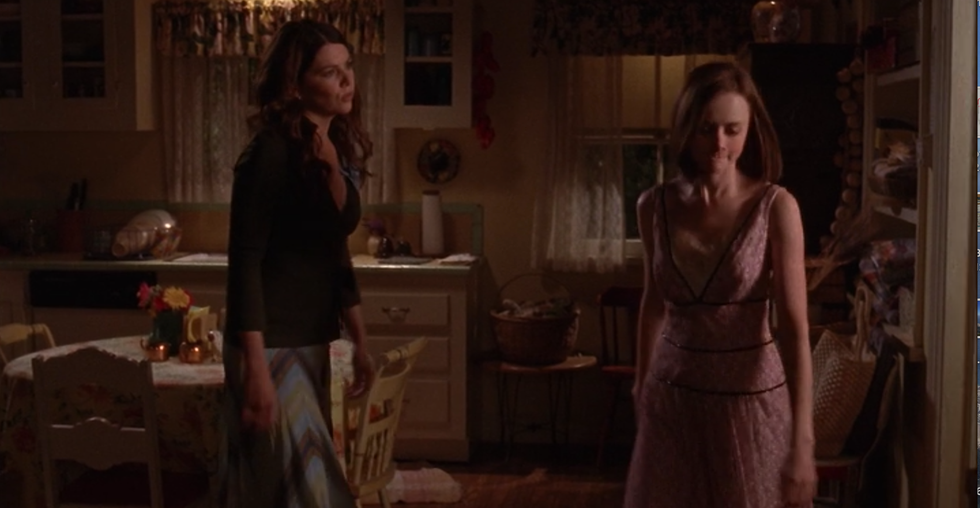 This was an especially significant moment, as this is the first time we get to see Rory lay in the bed (no pun intended) that she made for herself. We have grown to know and love Rory as someone who makes mistakes, but doesn't necessarily realise the extent to which they affect other people, which she does after this episode.
6. When The Dragonfly Inn Finally Opens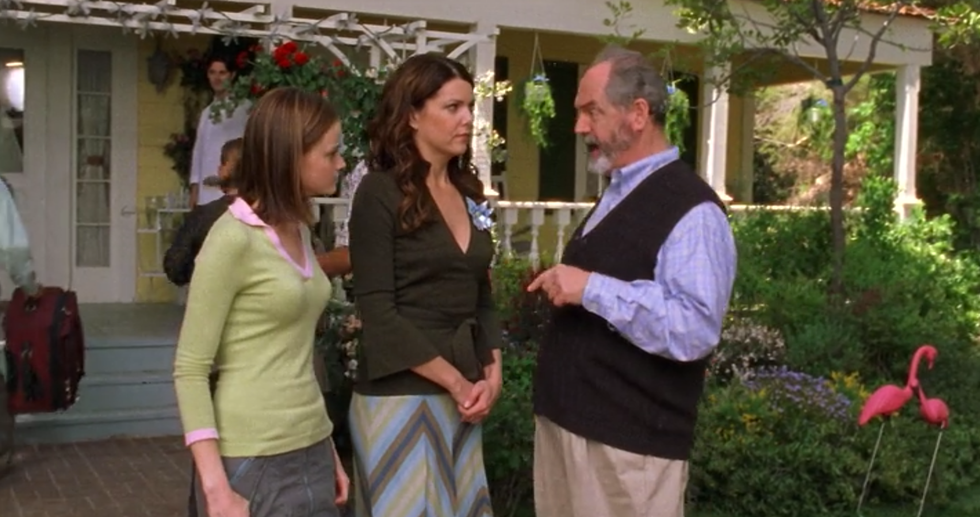 Sookie and Lorelai have been dreaming of this moment ever since they met while working at the Independence Inn and to see their dream realized certainly brings a tear to one's eye.
7. When Lorelai & Luke Kiss for The First Time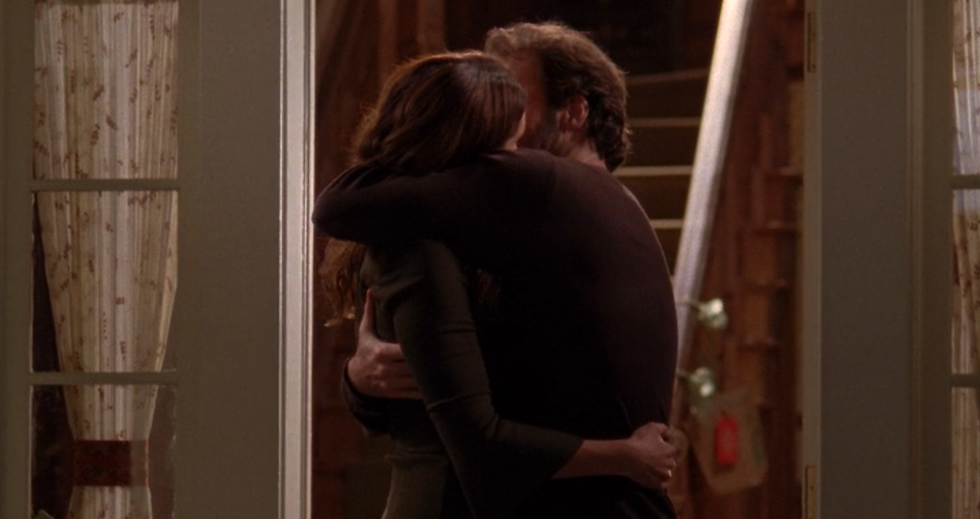 This one needs no explanation. The sexual tension and love that has been present since the very first episode between these two is undeniable. They have been through a Max, a Rachel, a Jess and many more, only to come together after all this time. And then to be interrupted by a naked Kirk screaming about his night-terrors.
8. When Rory and Lorelai Have Coffee for Dinner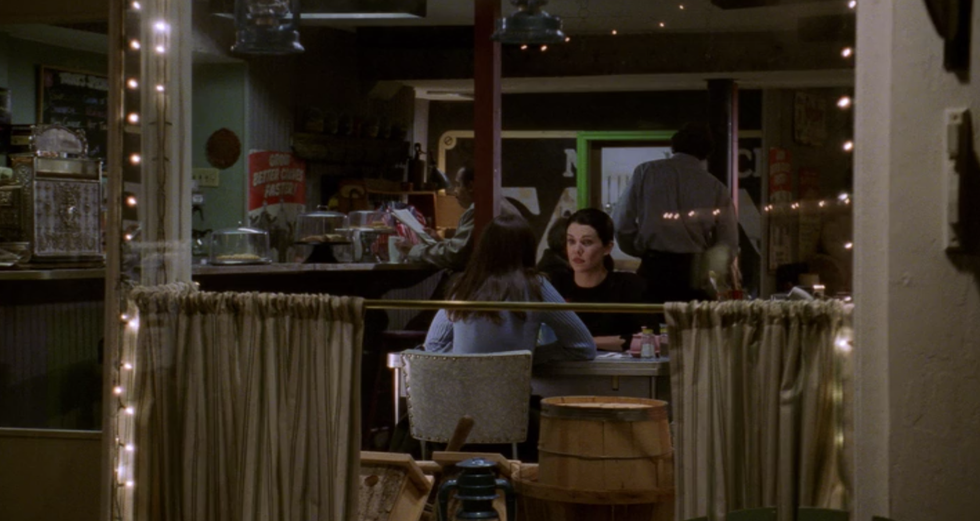 The ending scene from the pilot will forever be a classic. Throughout the series, we constantly hear others, mainly Luke, commenting on their obsession with coffee, and this moment definitely warms even the coldest of hearts with the casual ''You do not wanna grow up to be like your mom,'' followed by a ''Sorry, too late''. Ah, classic.