I spent three months living out of two backpacks.
At the time, I was traveling through Asia with five other people, doing missions work after training for three months in the Colorado Mountains. We stayed in hotels, apartments, and even a unique kind of tent for a while.
I had a great time (even started a book about my experience), but I made my share of humorous blunders along the way.
Particularly, I made some packing blunders, which lead to situations like this: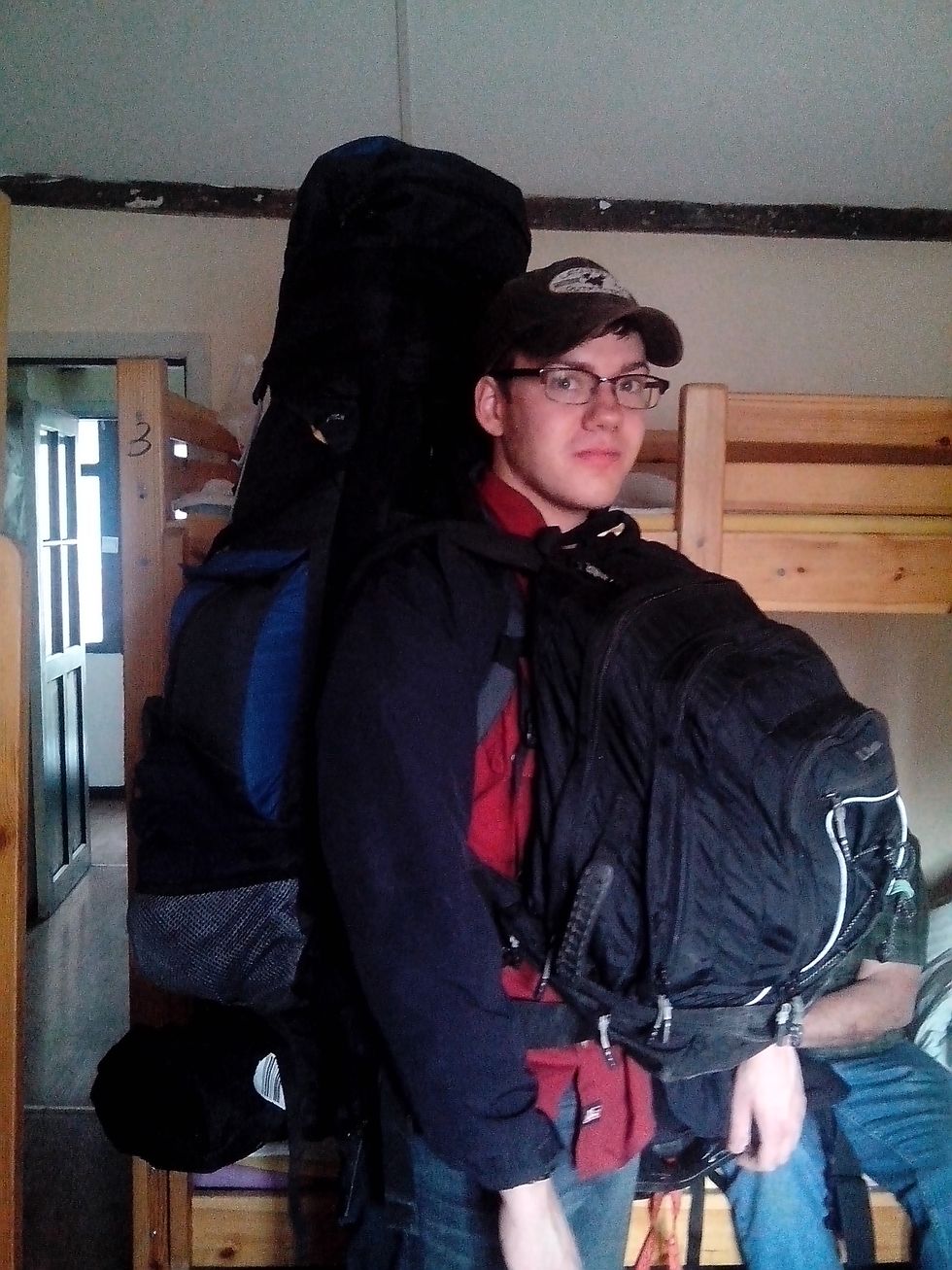 Here are seven things I wish I'd considered before my trip, which should help you prepare for your epic backpacking trips overseas.
1. Be Prepared Beforehand

Rather than throw everything together five minutes before you leave, pack slowly and carefully. Pack everything to see if they fit in your bags, then unpack and reorganize as needed.
Make sure your electronic entertainment (movies, ebooks, audiobooks, MP3 files, etc.) works so you aren't stuck on a long flight without anything to do.
Also, check that all these devices are charged.

2. Toiletries: The Big Space Stealer
When you're living out of essentially two suitcases for weeks on end, it's tempting to pack lots of toiletries.
However, once you've discovered how much space a bulky shampoo bottle, an eight-ounce container of sunscreen, two extra toothpaste tubes and more take up, you realize you're in trouble.
Fortunately, there are several things you can do.

First, look for travel editions. These days toothpaste, sunscreen, and shampoo often come in small tubes that take up much less space than the shampoo bottle in your shower.
Second, of you can't find smaller tubes, check your local retail store for small plastic jars and squeeze bottles. Then transfer your products into the containers.
Third, do some research and figure out if you can buy toiletries at your destination. Depending on your destination, you may be able to bring a few toiletries (toothbrush, comb, toothpaste) and buy the rest when you arrive.
3. Update Electronics
It can be tempting to overload on movies, audiobooks or paperbacks before you leave. Books, in particular, tend to take lots of room.
Instead of tossing a phrasebook, four CD's, and a few John Grisham novels into your backpack, try this:
Move your favorite music onto your electronic devices (computer, MP3, iPhone, etc.) before you leave.
Take ebooks or audiobooks instead of physical books.
Admittedly, there's no real replacement for a physical book.
However, the space you save by carrying one iPad instead of three (or ten) books makes it worthwhile.
4. Forget Fashion
Clothes also take up lots of room, and it's tempting to bring even more so you can hold off laundry days.
Ultimately, this just means you have more work whenever you do get around to doing laundry.
So if possible,, only bring two or three changes of clothes.
If your clothes aren't too delicate, you can even wash them in your hotel bathroom and leave them to dry while you're off touring.
5. With Electronics: Less is More, Slimmer is Better
One great advantage of electronic devices these days is many of them perform multiple actions. So instead of taking all your electronics (your camera, laptop, MP3, iPad), just consolidate.
If you have a smartphone that can take good pictures, take it and leave your camera at home.

If you're tech savvy enough, leave the laptop at home and just use your smartphone as one.
If less, substitute an iPad for a laptop.
Remember, cutting out the little things makes a big difference in the end.

6. Buy Snacks When You Get There
Unless you're carrying special food requested by a friend or something very small (like individual drink mix packets), it's simpler to buy whatever snacks are available when you arrive.

Many American airlines give you packets of peanuts or pretzels anyway.
Also, many supermarkets and stores in other countries sell some versions of the standard American snacks (chips, gummy candy, chocolate).
7. Invest in Reusable Entertainment
Some people like to bring books or movies they haven't read on trips so they can finally enjoy them.
But even if you decide to only take digital versions (see #), you still may find yourself on the other side of the globe with lots of entertainment you discover wasn't that exciting.
To avoid this situation, mix new entertainment with entertainment you know you can use multiple times without getting bored. Bring that new book your friend recommended, and the one you've read ten times but never gets old.
If you take physical copies of new entertainment, be sure to bring cheap versions so you don't feel cheated.
Also, resolve to leave them behind somewhere (thrift store, your hotel room) if you don't like them.
Got any traveling tips or crazy traveling stories of your own? I'd like to hear them. Feel free to comment below.