Nobody should like starting fights or creating tension with their partner. When you care about someone, you need to make sure you're doing what you can to avoid heated arguments that can lead to disconnections. Fights are natural, and can yield growth if handled properly.
So instead of always avoiding confrontation, or always being confrontational, find a happy medium that allows you to express yourself while respecting your partner. Here are some ways to help you do so:
1. Address the problem ASAP.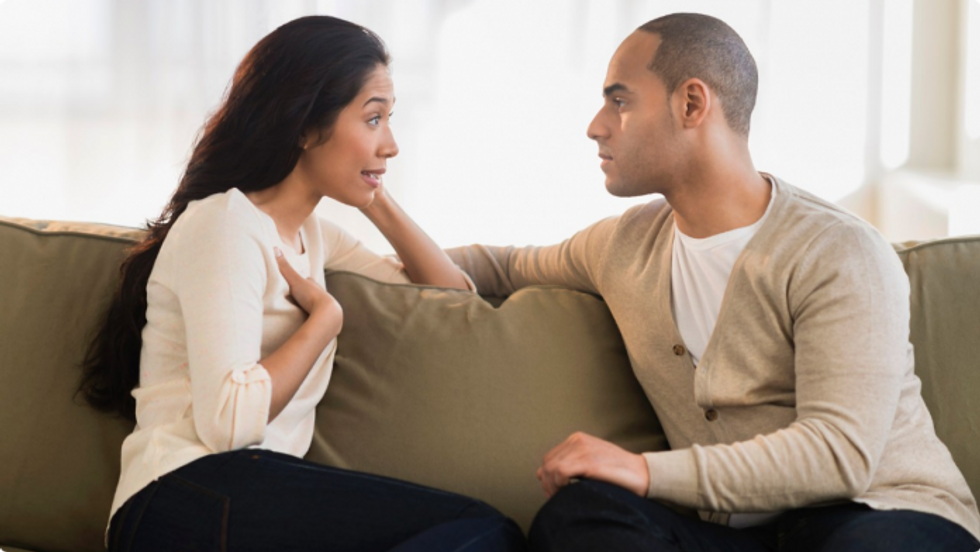 This doesn't go to state that you should start an argument every time something does not go your way. It simply means that as soon as you notice tension and anxieties are rising, address the concern in a calm manner so that you don't make your partner feel a need to be defensive. Remember, they may not know you feel this way and could simply need a chance to understand you.
2. Avoid confrontation over text.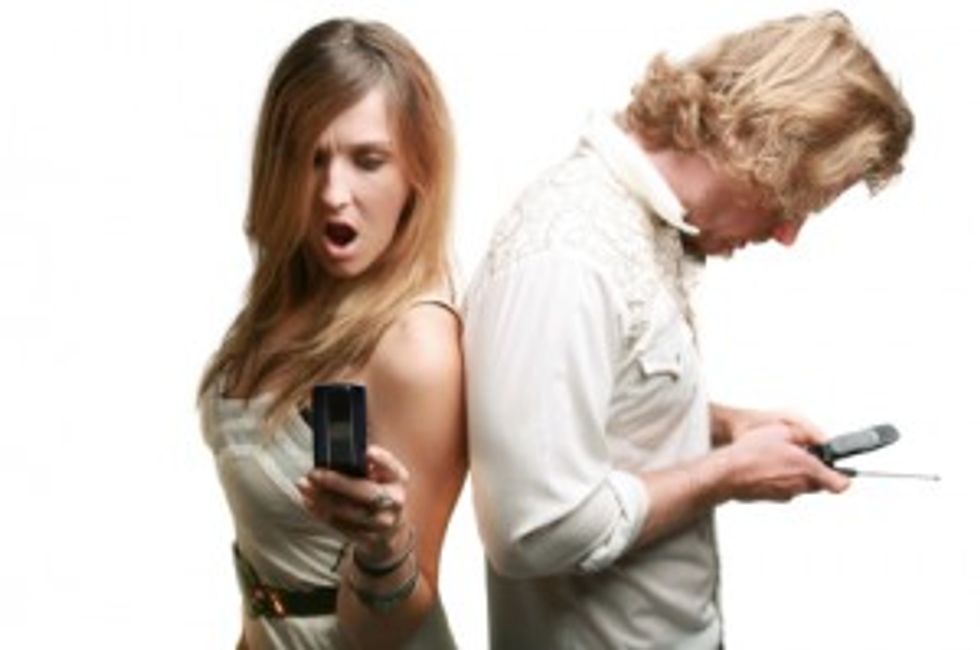 This is especially important for people in new relationships. It can be hard to pick up on context clues over text, as well as tone and possible inflections when you don't really know the person you're talking to. So when you are coming to a stalemate in a conversation, or start to realize an argument is arising, stop your thumbs and hit the call button.
Doing so will allow you to literally hear your partner out and can help you realize a matter may not be as problematic as it originally seemed.
3. Give yourself chances to know each other.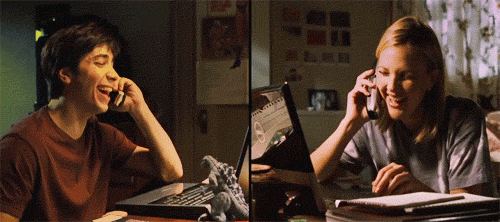 Let's be honest, a huge percentage of conversations are had via text, right? A lot of communication can be lost through instant messaging. So pick up the phone and video chat just because. Break the habit of just shooting a text to check on your partner, and call to actually hear how they are doing.
Doing so will allow you to connect with your partner better, and establish a more solid foundation which can be helpful when you two have difficulty seeing eye to eye. The more you grow to understand and connect with each other, the less likely a disagreement will turn into blowout.
4. Follow the two-minute rule.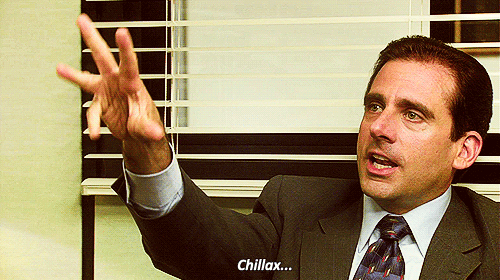 Whether it's literally two minutes, an hour, or whatever amount of time conveniences you both, it is important to know when to walk away from a fight. Sometimes it is very helpful to take a breather from the argument, disengage for a little bit, and clear your head to gain clarity. This can allow you to focus on what you're actually upset about, if what you're fighting for is truly worth it, and if you're actually trying to understand your partner and remain fair.
Agree to finish the conversation later, and actually do so. Sometimes a little break from the argument can help you realize you just got caught in the heat of conversation, and things aren't as bad as they originally seemed.
5. Value physical connection.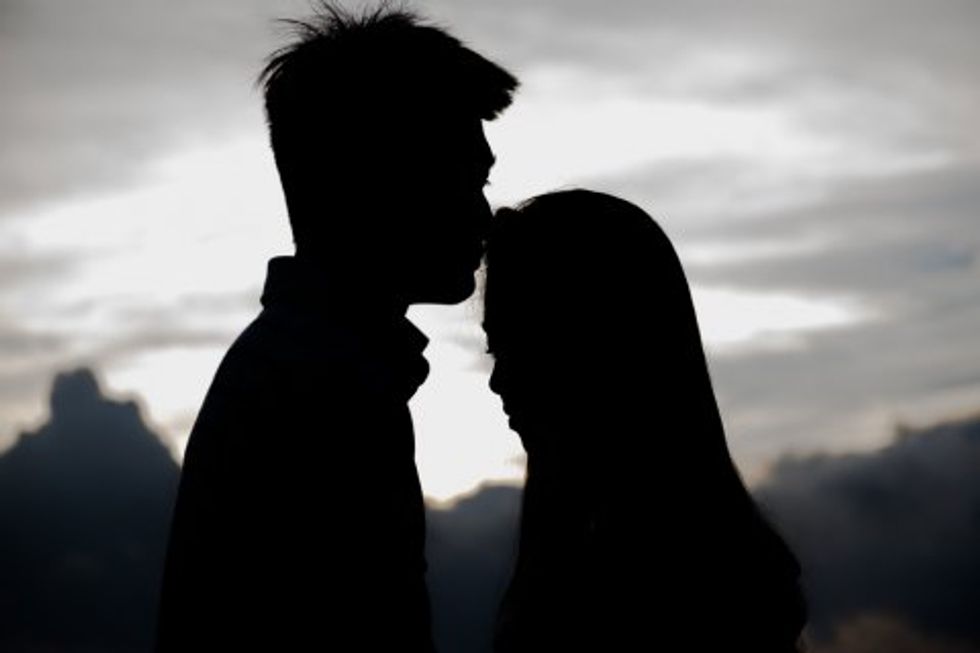 Sometimes in a fight, you just want to yell and slam doors. When you find yourself getting to that moment, stop. Stare at your partner and remember in that moment how much you care for them, what you like about them, and how you're fighting because you care and you want to continue caring for the relationship. Instead of taking another step away from them, step forward.
Reach out to them, and let them see you with your guard down. Let them see that fighting doesn't make you feel good, and how you only want to grow closer, not farther apart.
Sometimes simply reaching out to touch your partner's arm can be enough to decrease tension by re-establishing connection during times in which you feel disconnected.
6. Don't yell. Don't belittle. Don't accuse. Simply state how YOU feel.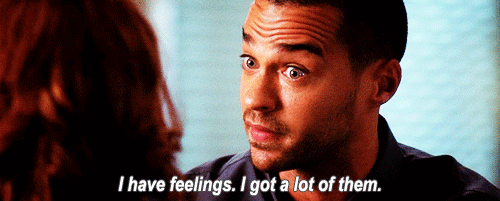 Yelling raises blood pressure which raises tension. Belittling your partner increases tension by making them defensive. Accusing your partner shows lack of trust and understanding, and can be insulting as well. Don't make statements such as "You always do this!". Instead say, "I feel…when this happens."
Focusing and stating how you feel and why, instead of accusing your partner of consistently letting you down, can allow them to gain understanding and defend their actions without feeling defensive. Being vulnerable with your partner can help them understand where you are coming from, and that you're not looking for a fight.
7. Stop the "but" excuses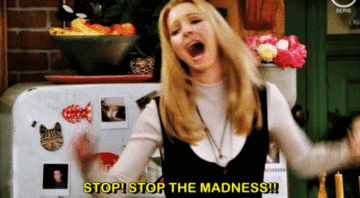 When you truly understand your partner, defenses should decrease. If you want to reassure them that you get what they're saying, then don't add on the "but" to the end of that sentence. For example, don't say "I get it, but you need to get this." Instead say, "I get it. You feel this way for [this reason]." Or state, "I see how my action made you feel this way.
That was never my intention, I would never want to hurt you." Then follow up by saying, "Maybe next we can do [this] so that we understand each other better because I want you to know I would never want to make you feel that way again."
Statements such as those allow you to establish understanding, declare empathy by showing you care to express you never meant to bother them, and that you'd like to find a way to not have that misunderstanding again.
---
Fights will never go away, but there are ways to avoid the same fight from continuously occurring. So if you care about your partner, yourself, and the relationship, then carry on and utilize these seven tips to help establish a better connection between you and your S.O.
Mold the disagreements you have into building blocks for both you and your partner to stand on equally.