I am a very quiet and timid person. Since I have started college, I have begun to come out of my shell a bit, but I am still a lot more quiet than I would like to be. Unfortunately, quietness can sometimes be taken the wrong way. There are a lot of things people like me wish we could tell people about who we are and why we act the way we do.
1. We do want to get to know people.
While I might not talk much, I am always open to meeting new people. I love making friends and having people to talk to. It just takes time for me to get comfortable before I open up.
2. We have strong opinions and passions.
I have some very strong opinions and ideas that I am passionate about. Sometimes, I just don't know how to voice them.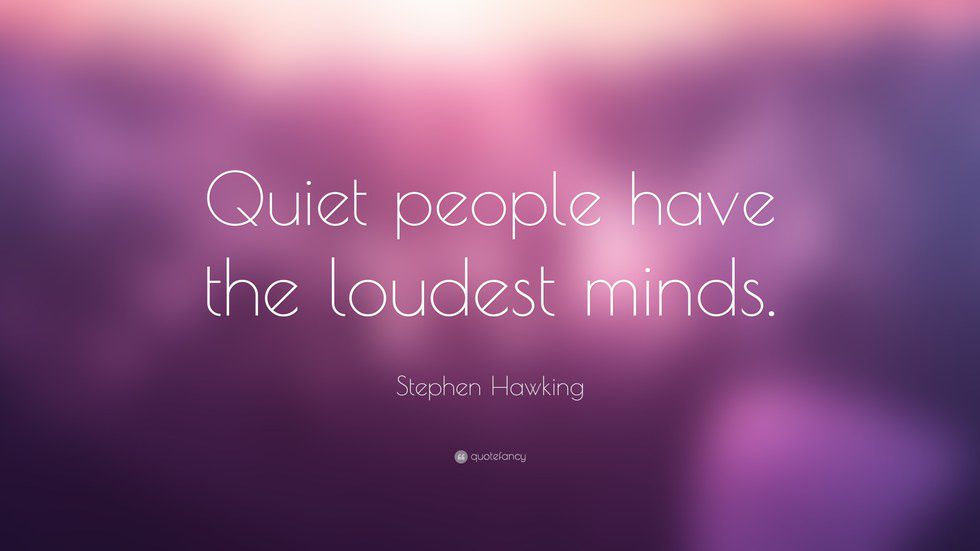 3. We are always listening.
I may not talk much, but I am always listening. I always care about what people have to say. If I don't respond, it just means I would rather listen.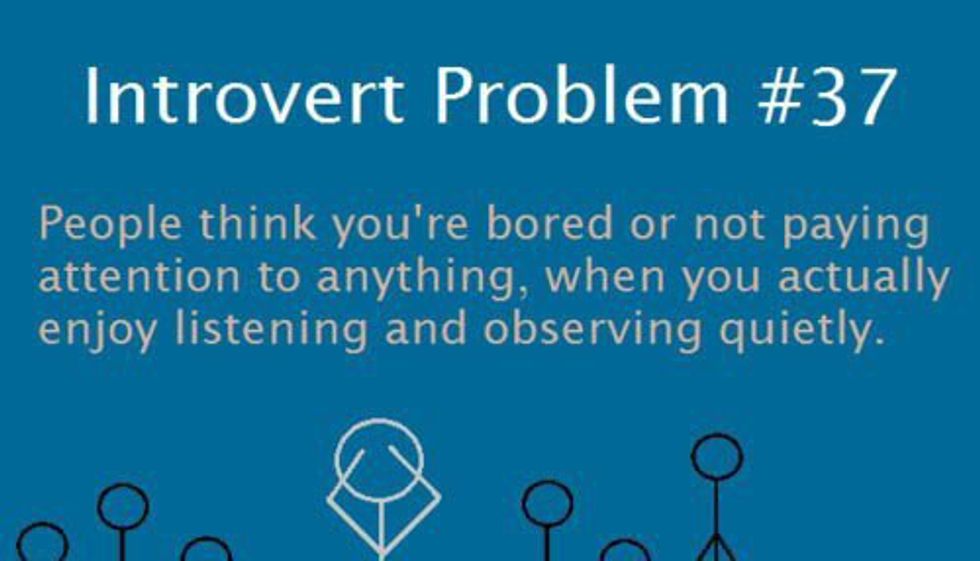 4. If you do happen to get us talking, we won't stop.
If you get me talking, I may not stop for a while. Who knows when I'll feel like speaking my mind again? I have to get everything out while I can.
5. Being quiet does not equal being insecure.
It may not seem like it, but I am happy with who I am. There are time when I might like to be a bit more talkative, but I would never change anything about my personality.
6. We aren't all stuck up.
My dad once told me to try to talk to more people because some people might take my shyness as being a snob. I had a lot of trouble understanding that correlation. I don't think I am better than anyone and I would never want anyone to think I do.
7. We over analyze everything.
I have a tendency to over analyze everything that comes out of my mouth or someone else's. The other day I said something and I thought about it for days hoping that no one took it the wrong way. I do the same thing with other people. If someone says something that could have multiple meanings, I will turn it over in my head for days.
Next time you see a quiet person at school or at work, don't hesitate to talk to them. If they are anything like me, you will make their day.