If you are one of those people who somehow achieved the status of "bookworm" amongst your peers at any point in your life, this article probably applies to you. The feel of a worn-in book with its slightly cracked spine and barely-there folds in the corners is one of the most beautiful things you can imagine. The perfectly smooth gloss every new book seems to have, catching the light on the shelf, will never not be amazing. That smell that clings to the pages but no one can actually describe is one of your favorite things out there. It is these seemingly insignificant things that mean absolutely everything to those of us who cannot seem to be without a book. Whether we go by "bookworm," "nerd," or "the quiet one," we can basically be summed up by the simple term "reading addict." If you fear you may be harboring this particular addiction, I have compiled a list of signs, for your reference, to determine just how serious this little book addiction of yours is.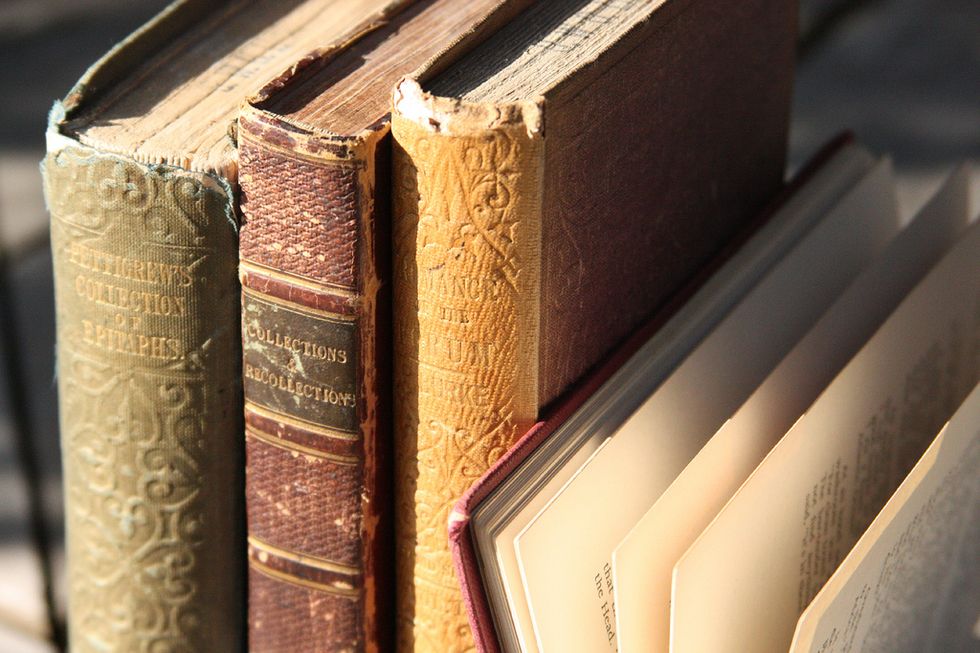 1. Only one more chapter…oh wait, it's 4 a.m.
This classic symptom of a reading addiction has happened to the best of us. No matter how important the event of the next day is -- a make-or-break exam, an interview that will determine the rest of your life, or even just an elaborate day out with friends -- somehow we manage to convince ourselves that reading until nearly dawn won't affect us the next day. When you have already been pulled so deeply into the pages of a book, it's nearly impossible to put it down and accept the fact that it is probably time for bed.
2. Sorry, I can't come out tonight, I have plans.
You know you have sunk to a new low in your reading addiction when curling up into an armchair with a blanket and a good book sounds infinitely better than joining your friends on their nightly adventures. At this point you have probably turned down more frat parties than you can even count because of that hardcover on your nightstand calling your name. Honestly though, the choice between the two is always unbelievably easy to make.
3. I'm broke, but I can probably afford that book.
Grocery money is impossible to scrounge up even when you have been living on pasta for two weeks, but placing an online order for a couple of new novels does seem perfectly rational. Paying for utilities is the worst part of your month, but there is always a little pocket change for a thrift store book. Buying toothpaste seems so wasteful, but when you pass the book rack, you can definitely manage to get at least a few. Yes, you have a problem, my friend.
4. My homework can definitely wait.
Even if there is a pile of homework waiting on your desk about a mile high, nothing sounds as important as brewing a cup of tea and opening your book up on the bed. That paper, exam tomorrow, and group presentation practice can absolutely be put off until a little later. Even the assigned reading for your theory class sounds utterly horrible compared with the book you picked up from the library on your way home from class.
5. Yes, reading truly is the best way to relax.
We all deal with what seems like some seriously unbearable amounts of stress on a daily basis. The difference is how we deal with it. Some people take a candlelit bath, some play hours upon hours of online video games, and some down a bottle of wine and a bag of chocolates. Then you have the reading addicts of the world. Those of us who belong to this classification have found no better way to wind down and relieve the tension than to immerse ourselves in a life that is not our own.
6. Watching movies has become a depressing experience.
When we hear that one of our favorite books is being adapted into a movie we usually have one of two reactions. One: "I seriously can't wait; this is going to be amazing!" Or two: "Great, this is about to ruin everything." The unfortunate truth is that movies generally just cannot live up to the books they were based on. While it may be an outstanding movie, the people who have read the book will only be able to pick out the differences that the rest of the moviegoers don't even know are there. The movie we create in our own heads as we read can be incredibly hard to one-up, even with Hollywood special effects.
7. Lending out your books can be unbearably painful.
Those of us who grow attachments to the books we love so much we actually bought them might have one or two people we are comfortable lending them out to, but the line stops there. No matter how friendly and responsible the guy next to you in your writing class is, if he suddenly asks to borrow the book you have been discussing, every other thing you would rather do flashes through your mind. You would think of things such as crushing your hand in a car door, stepping on a Lego, stubbing your toe on a sharp metal bed-frame, or basically any other equally awful event. The possibility of your beloved book being lost or irrevocably damaged is enough to make anyone cringe away from the thought of lending it out to someone you couldn't trust with your life.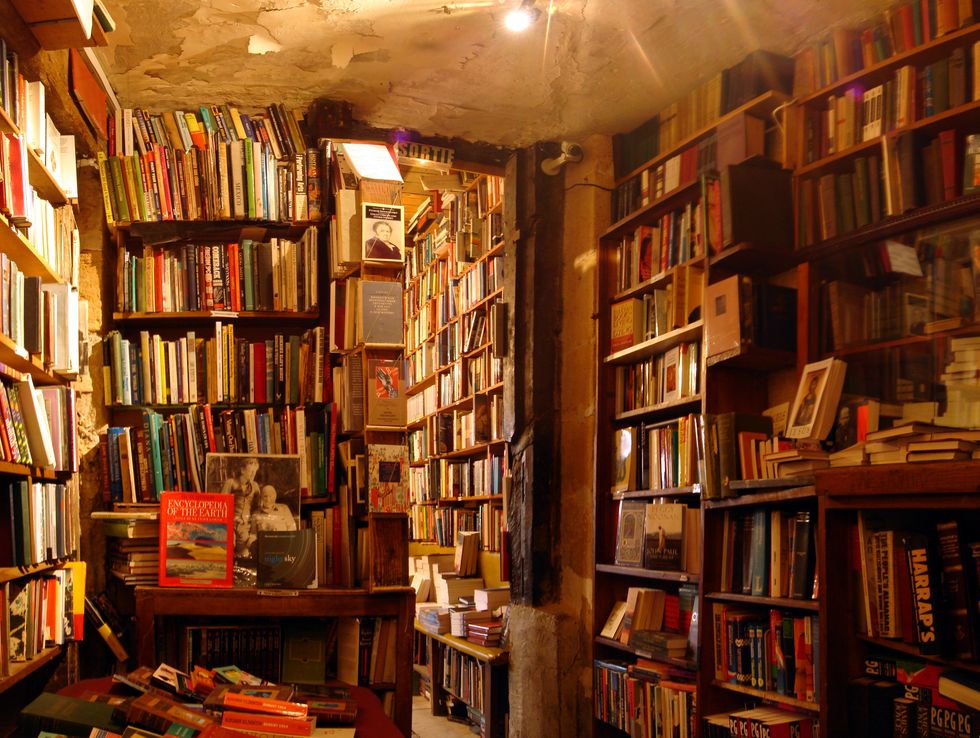 While there are many ways to come to the conclusion that you are, in fact, a reading addict, these signs might be some extremely strong indicators. When you find a book so fantastic you can hardly even put it down, you know you have found a treasure that is all your own, at least during those times you are buried deep in its pages. People who love to read have a truly rich life because they have lived hundreds of lives within their own, with the help of authors from all over the world and from all throughout time. Reading should never be taken for granted, but celebrated as a way to view the world from nearly endless perfection.