Most colleges or bars often have a classic event called Open Mic Night. This event involves everyone's participation. It's guaranteed to be a good night if the whole room does their part in performing on stage or supporting others who perform. Some people might be hesitant to attend an Open Mic Night due to stage fright or being in a large room of people. Nobody's going to drag to this event! Well...maybe you're close friends, but there's a good explanation. Here are 7 reasons why Open Mic Night is good for the soul.

1. Singing your favorite song on a karaoke machine
If you can belt all the words to Smash Mouth's "All Star" in the shower, then you can easily follow the lyrics on a monitor and sing on stage. The beauty of karaoke is the freedom to sing what your heart desires without being judged by people like Simon Cowell. It doesn't matter if the song you pick is a one hit wonder or a classic ballad, there's going to be at least one person in the room who's going to sing along with you. Letting everyone sing along with you is a bonding experience and you wouldn't want to miss out on that.

2. Enjoying drinks and greasy food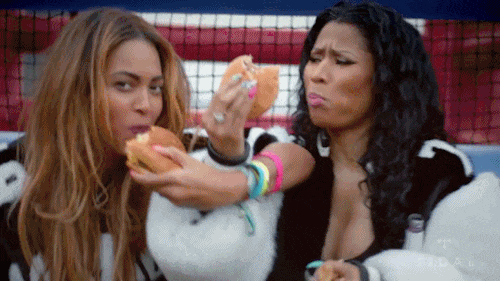 Most Open Mic venues will have drink options or snacks you can get while listening to the performers on stage. Forget any diet plan you're on. Treat yourself to some mozzarella sticks or any drink option the venue might have if you're of legal age. You can spend the whole night listening to talented people while you cheer with your mouth full of cheeseburgers. Sometimes you just need to relax and indulge in some good entertainment and food.

3. Expressing yourself through poetry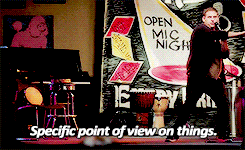 Poetry can come in all forms and so can you. On the weekday you find yourself keeping quiet and staying under the radar. Reciting a poem during an Open Mic Night can be your chance to shine. You could read some Robert Frost or slam a few verses about Julia Roberts, it really doesn't matter! Poetry is always good for the soul. Letting it all out during an Open Mic is one way you can relate to others on emotional level and understand the power behind words.

4. Making people laugh at your hilarious jokes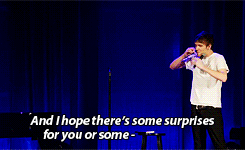 Let's admit there's a comedian inside all of us. We all find different kinds of humor to be amusing. There's also a wide range of jokes we could tell if we really wanted to. From political to poop jokes, there is an audience member waiting to get abs of laughter. You should deliver the punch line and be the joke master you truly are. Knowing you can make a bunch of people extremely happy just for a moment is rewarding in itself.
5. Showing off your dancing moves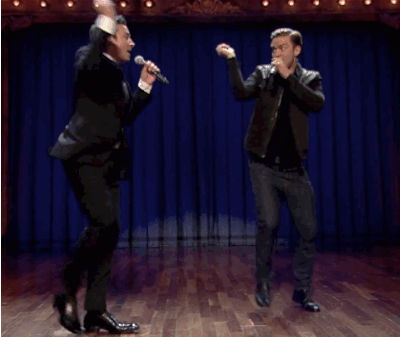 Have the moves like Jagger? Go up on stage and show the audience what you've got! The night is usually catered to those using the microphone, but you can still dance the night away on stage or out of the spotlight. There's no shame in just getting up and busting a move. Bobbing your head to the beat is also acceptable. Dancing is not just good for your physical health, but it's also good your soul to let loose for the night.

6. Allowing people to hear your musical talent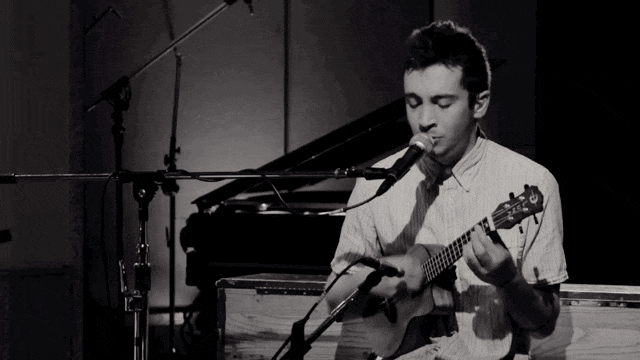 This night is when all those hours trying of trying to learn a song on an instrument finally pay off. An original song or cover will be welcomed by all the twinkling eyes admiring your musical talent. We all know that music has the ability to bring people closer. Performing a song that you've rehearsed for ages will let people know how dedicated you are and they will most likely praise you with an applause. Hearing the sound of people rooting for you is always a great feeling, especially when showing off your passion.
7. Creating memories that you will remember

Let's face it, you probably won't remember that night you wore sweatpants and rewatched episodes of Friends. You will recall that one time you came to an event that made you feel alive and free. Open Mic Night is good for the soul in many ways, but only you can truly find out for yourself by attending one.