While a lot of people might be itching to get out of the state this summer, there are actually quite a few breathtaking outdoor destinations right here in Indiana. For those that love hiking, biking, and a scenic view, these are just a few of the most impressive locations Indiana has to offer.
1. McCormick's Creek State Park
Located near the town of Spencer, McCormick's Creek is actually the oldest state parks in Indiana. It is known for its impressive limestone canyon, 3-mile trail, and of course, it's flowing creek that ends with a beautiful waterfall. This state park offers a fantastic view in every season.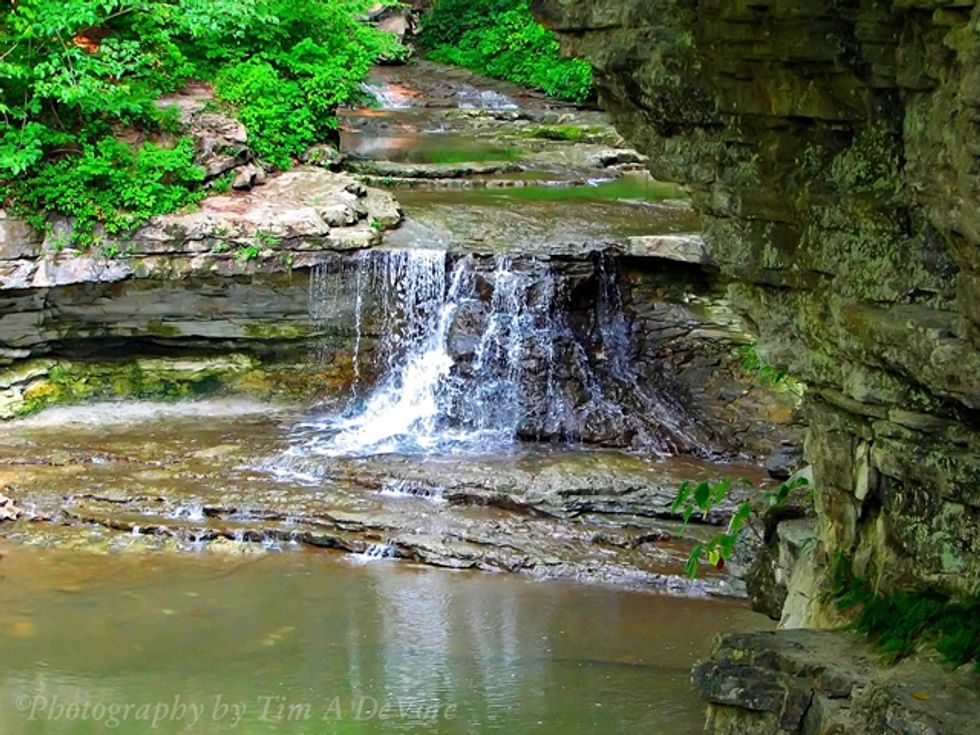 2. Turkey Run State Park
One of the better known Indiana parks, Turkey Run is located in Parke County. There you will find everything from rugged hiking trails to miles of horseback riding paths. Turkey's Run's Sugar Creek is a popular spot for canoeing and fishing. While swimming in the creek is prohibited, there is an Olympic sized swimming pool available.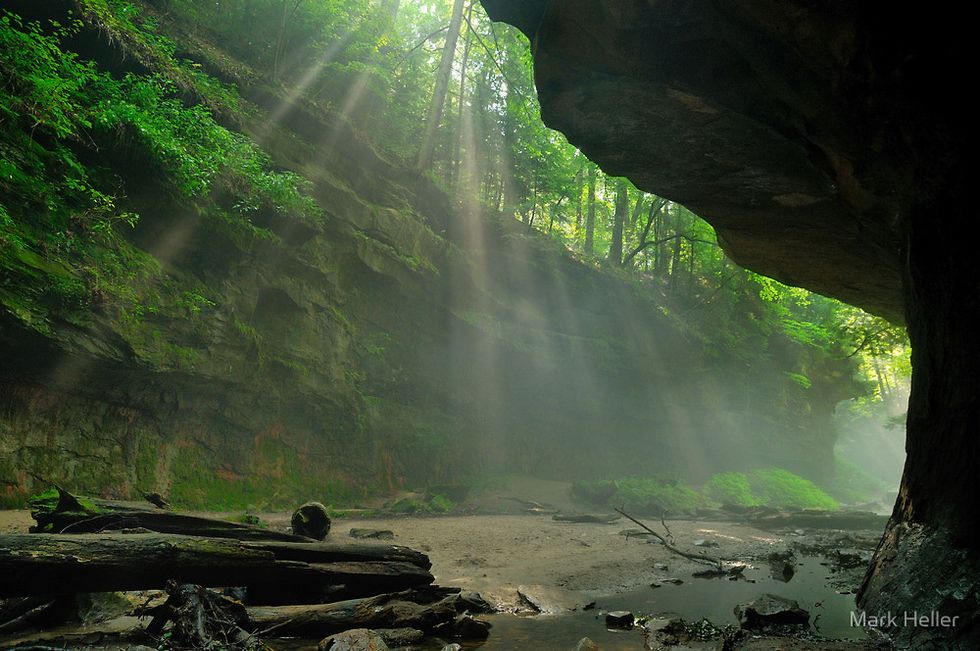 3. Hemlock Cliffs
Hemlock Cliffs is a scenic trail in southern Indiana. Its trails are rated as moderately difficult for hiking and camping along the trail in the warmer months of the year. The path itself is a 1.2-mile trek, branching off in two loops, one leading to a cave and the other to an impressive waterfall.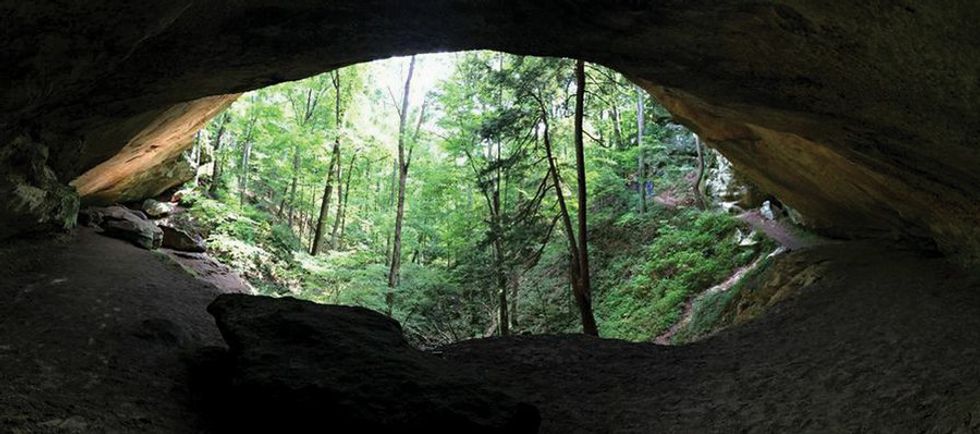 4. Pokagon State Park
Located in Angola, Indiana, the name of this park is a nod to the rich Native American heritage of the region. Simon Pokagon was a notable leader of the Potawatomi tribe which was once located in this area. This park is not only a popular hiking destination in the summer, but it is just as beautiful during the colder months as well. In the winter Pokagon has a cross country skiing rental, a toboggan run, ice fishing, and of course, sledding.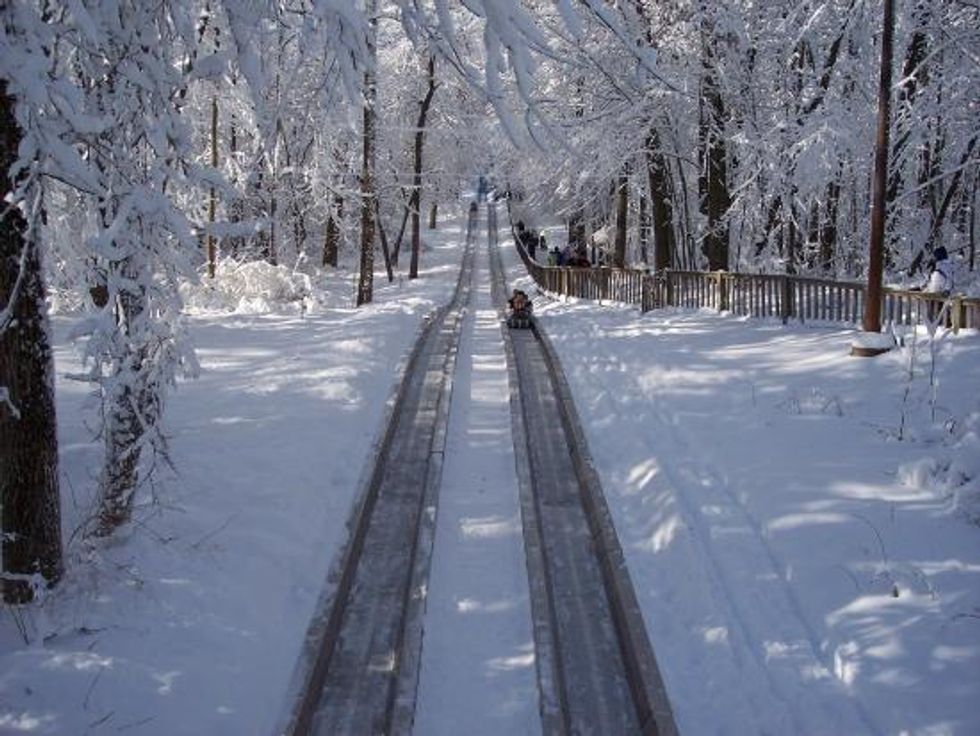 5. Eagle Creek
In Indianapolis, Indiana, Eagle Creek features 1,400 acres of water and 3,900 acres of forest. Not far from downtown, it is one of the biggest city parks in the country. It is known for its many trails and biking paths, fishing spots, kayaking, and paddle boarding.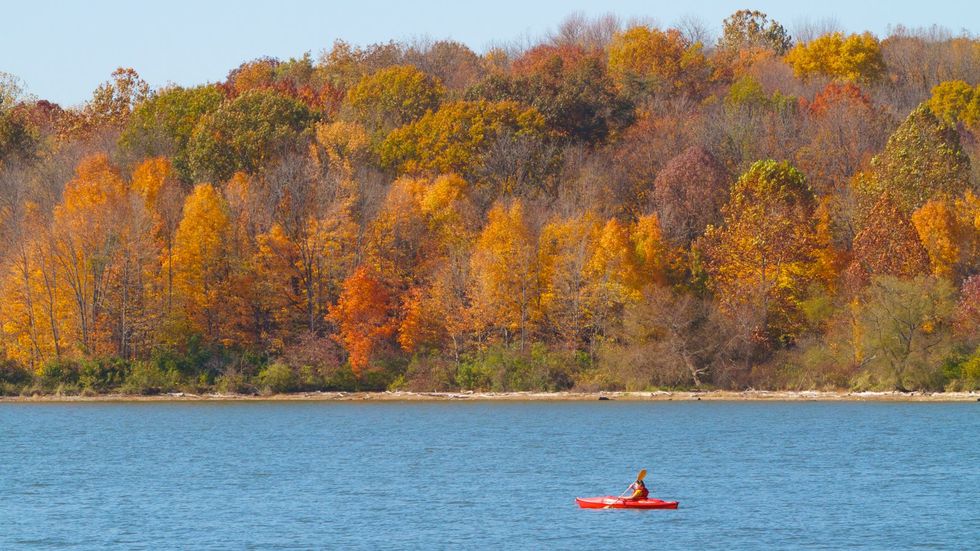 6. Knobstone Trail
As the longest hiking trail in Indiana, Knobstone Trail is 48 miles long and rated moderate to strenuous as far as difficulty. While on the path you can catch glimpses of Louisville and the Ohio River. It is named after its rugged, knobby hills, which are often utilized by hikers training for climbs in mountainous areas.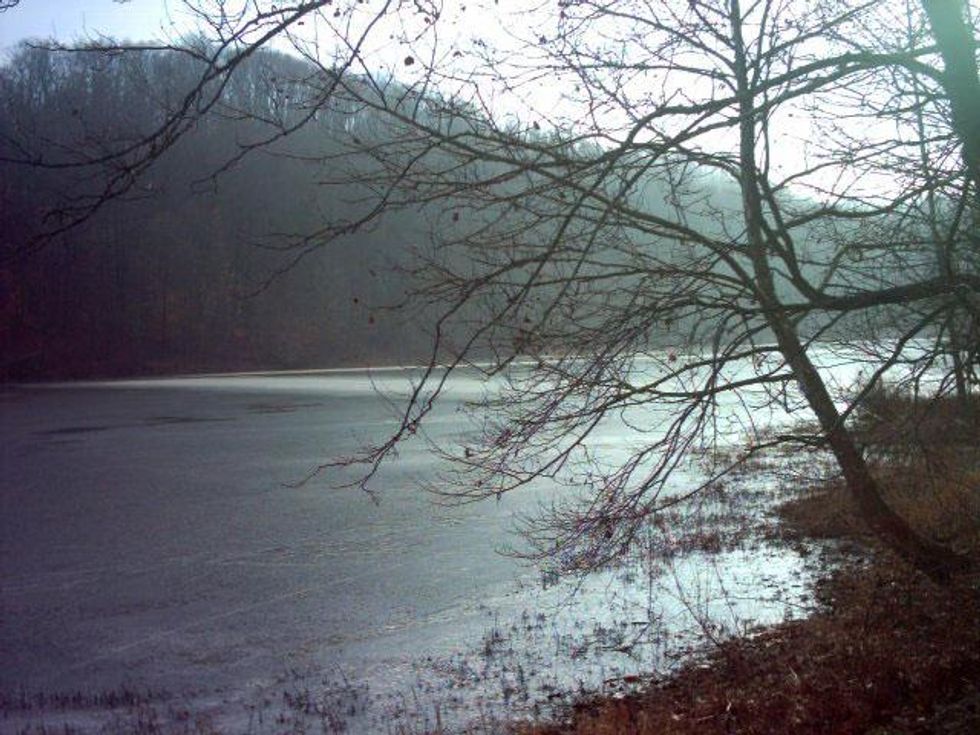 7. Clifty Falls
Located in Madison, Indiana, Clifty Falls State Park is home to four larger waterfalls, the largest of which is 83 feet tall, and is said to be most impressive during spring. The grounds also include a Nature Center, camping facilities, and a pool.