Whether we realize it or not, college is a time we will never forget. From spontaneous trips with friends to long all-nighters, our college experience is a roller-coaster. College is the most stressful and wonderful time you will ever have and in that spirit, I believe many of us can relate to these college moment we've all had as told by Ted Mosby from How I Met Your Mother.
1. When You're Not Exactly Sure How To Blend In Those First Weeks At College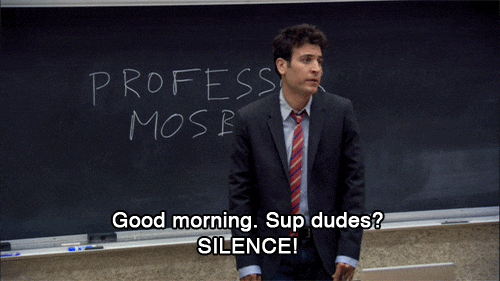 Freshmen year can be scary stuff. The first few weeks are important because statistically that's when we will meet the friends that we will probably be with for most of our college years. For some, those first weeks are when you will meet your best friends, and maybe even future spouse (e.g. Marshall, Ted, and Lily).
2. When You Get Back From A Break And Forget Everything




It is definitely hard to go back to the lengthy lectures, note-taking, and studying after a long break. For some reason the human brain is perfectly designed to shut down all academic areas as soon as you leave for a break and still take about a week after the break is over to turn it back on.
3. When Your Friend Isn't In The Same Section As You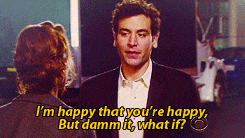 You were the chosen one; the one I wanted to spend the semester sitting next to and studying with... You will be missed.
4. If You Can't Find The Weird Person In Class...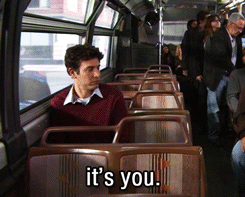 There's always that one person who asks the obvious questions, is always on their phone, or simply annoys the people around them. If you can't find one in your class then I hate to break it to you, but there's a chance it's probably you.
5. When You And Your Roommate Have The First Fight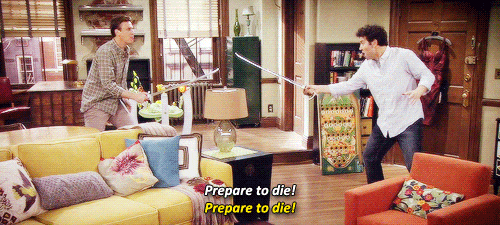 Seriously though, it's bound to happen to most people. Much like with siblings, one can only last so long sharing the same spaces with the same person before caving.
6. When You Admit You Don't Have Everything Under Control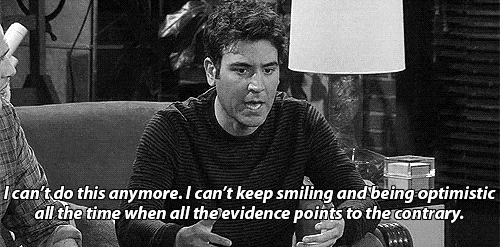 Many of us don't like to admit when we are weak. We prefer to give a fake smile and act like it's all okay, but it's important to admit to ourselves that we aren't perfect and that we need help. That's nothing to feel ashamed about.
7. When The Professor Actually Decides To Give Extra Credit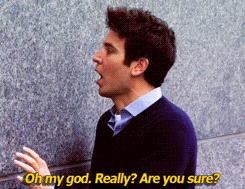 These are rare events, but sometimes this does happen and when it does there's motive for celebration! These moments make me realize that miracles actually do happen.
---
There are many other moments that we can relate to with Ted, but if there is one thing we can learn from Ted Mosby is this:
No matter how bad things get, you have to have faith because one day you will find yourself at the right place at the right time, and everything will be better.