John Mayer is one of my favorite artists for many reasons but mostly because he pours his soul into all of his music and writes some truly heartfelt lyrics. As if listening to a devastatingly handsome guy doesn't melt your heart enough, some of his lyrics are real, well, sad. If you're like me then John Mayer can aid your habit of bingeing music that has the capacity to break your heart. Here are some of, in my opinion, Mayer's most heartbreaking songs.
1. "Daughters"
"Oh, you see that skin?
It's the same she's been standing in
Since the day she saw him walking away
Now she's left
Cleaning up the mess he made "
This is likely everyone's most memorable John Mayer song. There's no telling how many times I've heard it on the radio since 2003, but it still hasn't gotten old, and it still makes me sad. My favorite recording of "Daughters" is off of his live album "Where The Light Is," so give it a listen and sorry for making you cry in advance.
2. "Gravity"
"Just keep me where the light is"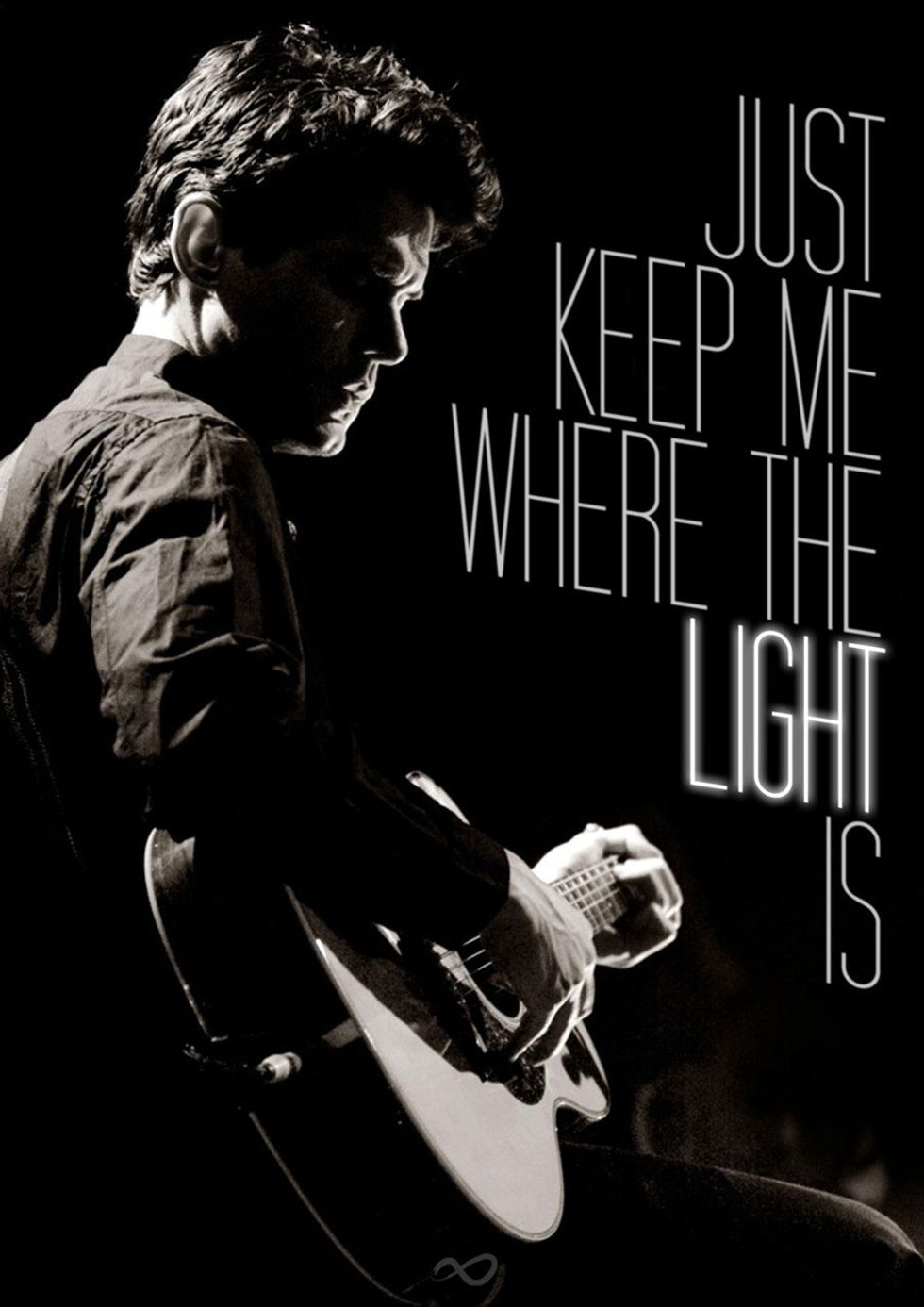 "Gravity" borders sad and sexy. More than the lyrics, I find the music the saddest part of this song. The live version also from "Where The Light Is" really showcases Mayer's guitar skills.
3. "Dreaming with a Broken Heart"
"Do I have to fall asleep with roses in my, roses in my hand?
Would you get them if I did?"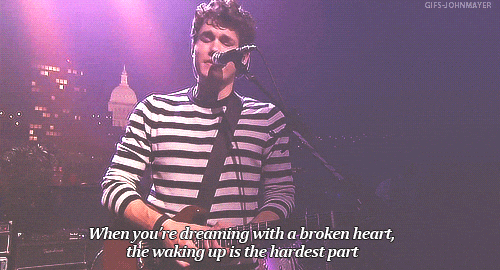 John Mayer has a knack for hitting the nail on the head with his lyrics. I'd say at least half of the music he writes is about dreaming with a broken heart.
4. "Slow Dancing in a Burning Room"
"Can't seem to hold you like I want to
So I can feel you in my arms.
Nobody's gonna come and save you,
We pulled too many false alarms."
I used to really dislike this song, but it grew on me over a few years, and now I love it. Like most of his discography, it's about relationship troubles, so yeah, it's pretty sad too.
5. "Heartbreak Warfare"
"Good to know it's all a game
Disappointment has a name, it's heartbreak "
"Heartbreak Warfare" is one of my absolute favorites. It's sad and spiteful at the same time, and it just hits home.
6. "Emoji of a Wave"
"Oh honey
It's just a wave "
"Emoji of a Wave" is a brand new song featured on "The Search for Everything - Wave Two." The title of this song irritates me, but regardless, it's beautiful. The lyrics aren't too particularly sad, but nevertheless, the music itself sounds bittersweet.
7. "All We Ever Do is Say Goodbye"
"Why you wanna break my heart again
Why am I gonna let you try
When all we ever do is say goodbye "
I don't really have to explain why this one's sad, it just is.
---
So, next time you're driving in the rain put this playlist on and cry all the way home.