In a city that prides itself on fried seafood, sugary alcoholic beverages, and fried dough doused in powdered sugar, it's easy to forget that salad even exists. However, throughout my three years here, I have found some hidden healthy gems that serve up food that is not only yummy, but good for you, too. Watch out LA — you're not the only city that can keep up with the healthy food trends.
Where: 1829 Sophie Wright Place (has a bigger menu with more options) and 5720 Magazine Street.
Why it's healthy: quinoa bowls, 'cado toast, salads, and even a green smoothie. Must I say more?
What to get: The Ozzy — quinoa bowl with two poached eggs on sautéed kale, avocado, grape tomato and kefir herb dressing.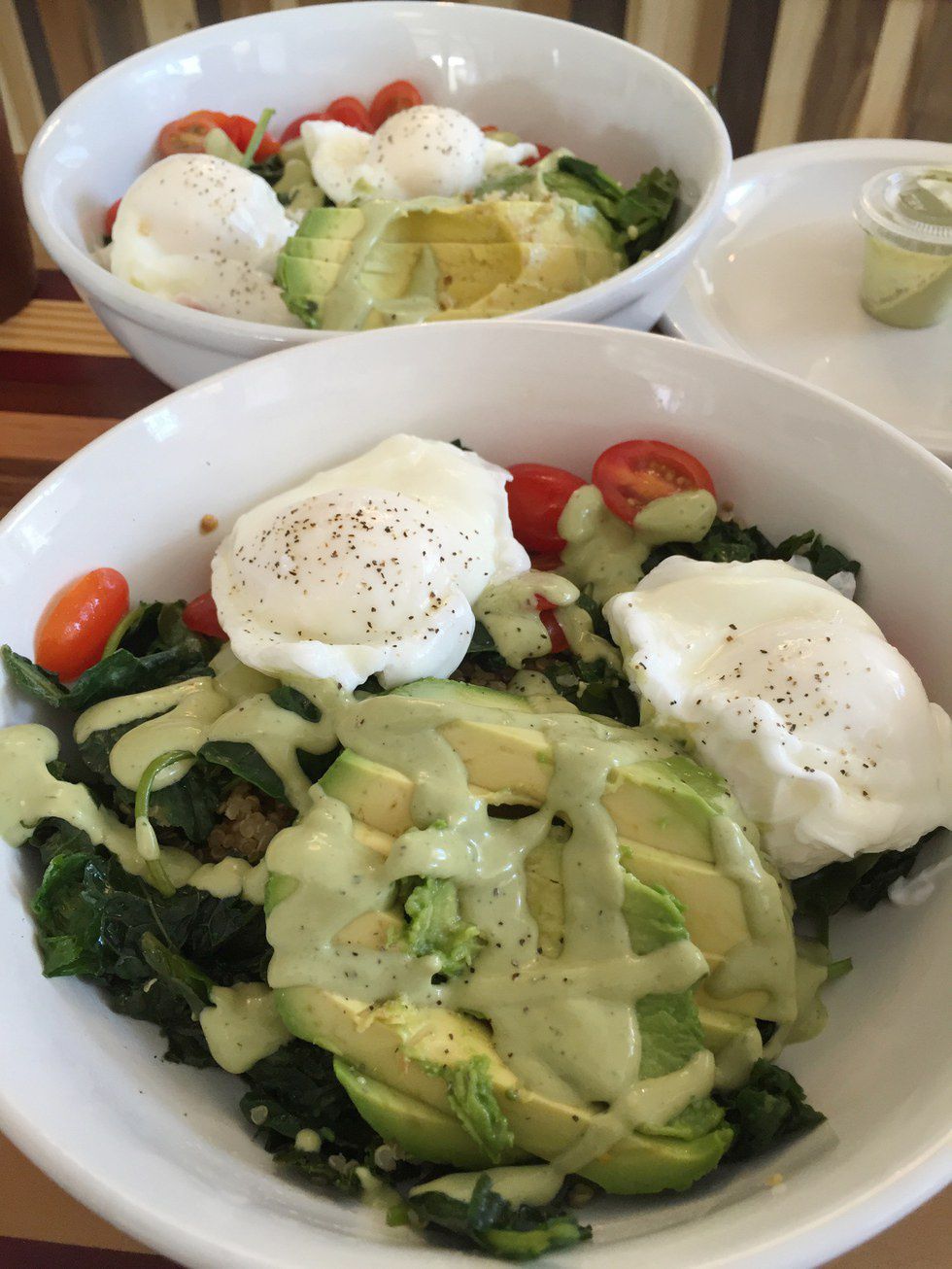 Where: 1400 Prytania Street and 200 Metairie Road, Metairie.
Why it's healthy: lots of low carb options, endless smoothie and juice flavors, vegan and vegetarian-friendly.
What to get: the food options vary daily, but last time I went, I got a baby kale salad with golden raisins, grape tomatoes, cucumbers, carrots and a lemon vinaigrette. My friend got the Powerhouse Pesto Bowl, which included spinach, green lentils, millet and zucchini squash with an avocado pesto dressing. Get the brussels sprout chips to go. And for dessert — VEGAN GLUTEN FREE CHOCOLATE CHIP MACAROONS.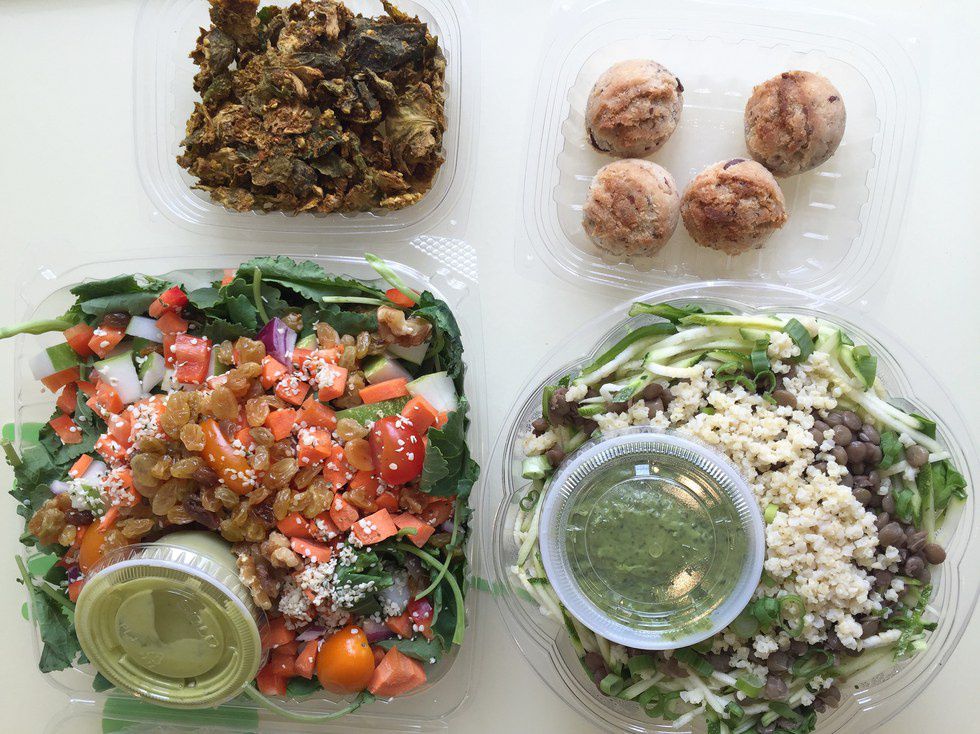 Where: 4528 Magazine Street.
Why it's healthy: their juices, cleanses and food are all made from 100% organic, raw and vegan ingredients.
What to get: if you like juice, get the Lemon Tonic. It's made with lemon, ginger, cayenne, coconut nectar, and 3x filtered/alkaline water. Great cure for a hangover, which we have a lot of here in New Orleans. If you need solid food to sustain yourself, get the Acai + Berry Bowl. It's a blend of acai and berry topped with organic fresh fruit, house-made coconut and buckwheat granola, and raw pecan nut butter. Food options vary daily.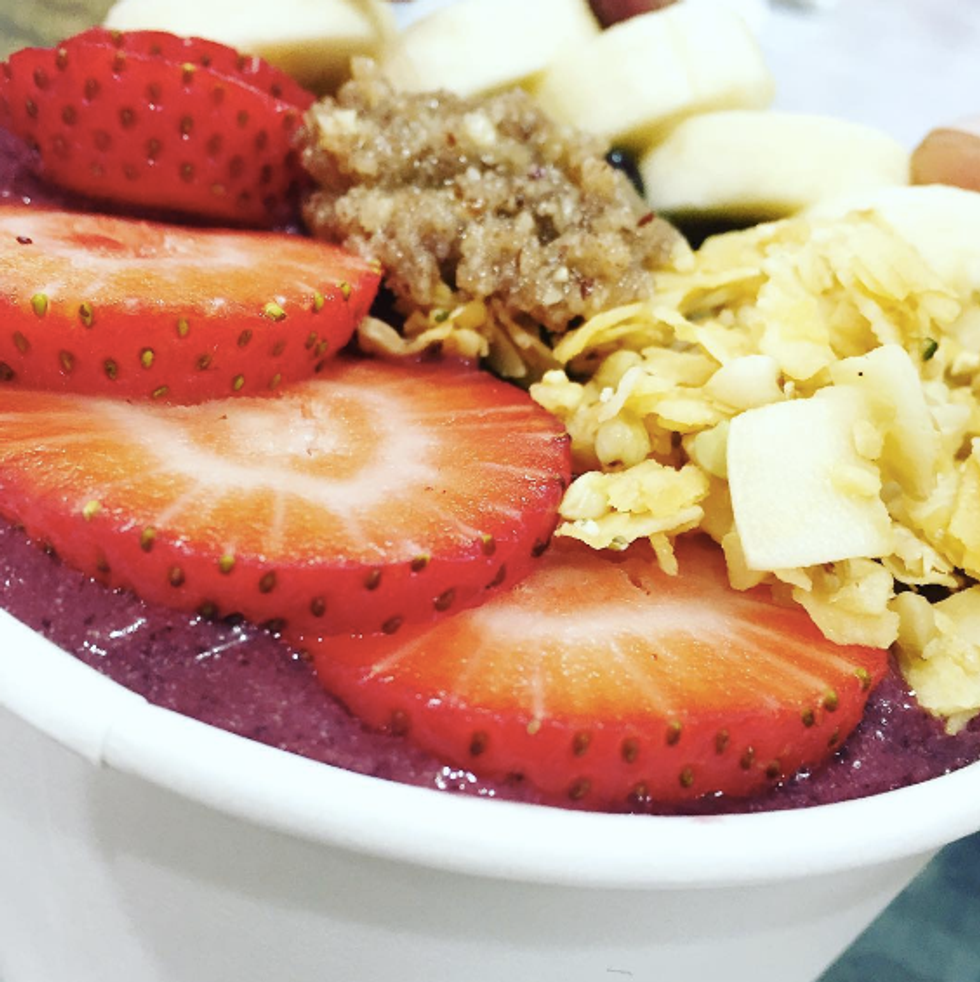 4. Superfood Bar
Where: 4113 Magazine Street.
Why it's healthy: all food and drinks are made from local and organic ingredients, and everything is completely vegan. Even the packaging is biodegradable!
What to get: the Goji Avocado salad — it comes with romaine lettuce, dark greens, avocado, goji relish. Topped with cilantro lime sunflower "cream." YUM. And to drink, get the kombucha — they brew it in-house! Better hope you're lucky enough to go on a day where they have it!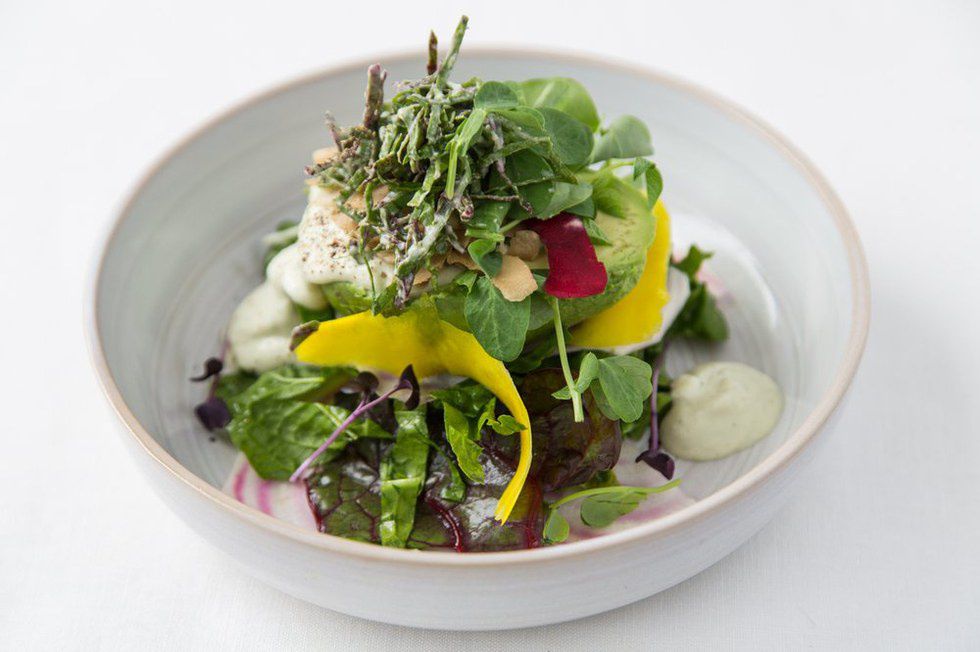 Where: 4838 Magazine Street and 8237 Oak Street.
Why it's healthy: juices and smoothies are from fresh ingredients, and "offer all the health benefits of several servings of vegetables and fruits served in a great tasting, refreshing drink," according to their site.
What to get: It's Not Easy Being Green — a veggie-licious smoothie made from juiced cucumber, green apple, kale, spinach, and green pepper blended with mango, peach, and banana. YUM.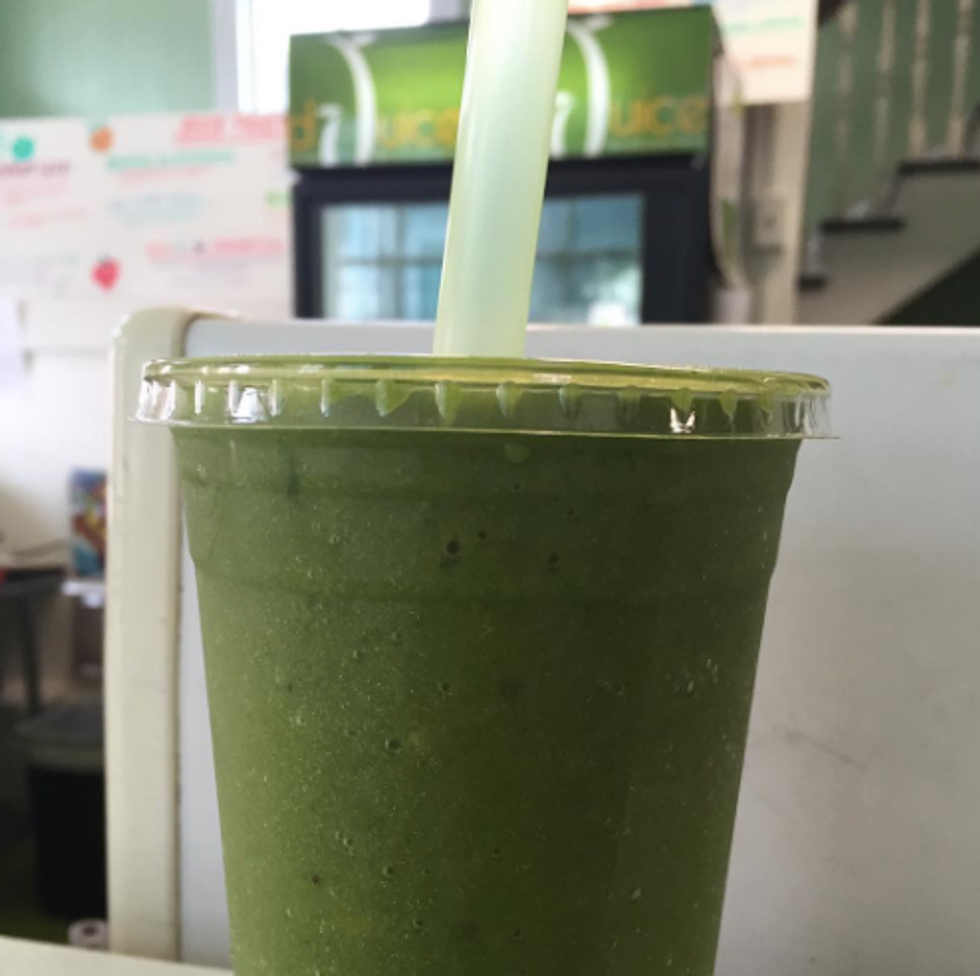 Where: 1330 Prytania Street.
Why it's healthy: all food is made from the best local, organic, or purely natural ingredients.
What to get: Artichoke cakes — made with artichoke, heart of palm, roasted corn, red pepper, green onions, gluten free panko, and finished with a buffalo drizzle. Soy-free and gluten-free!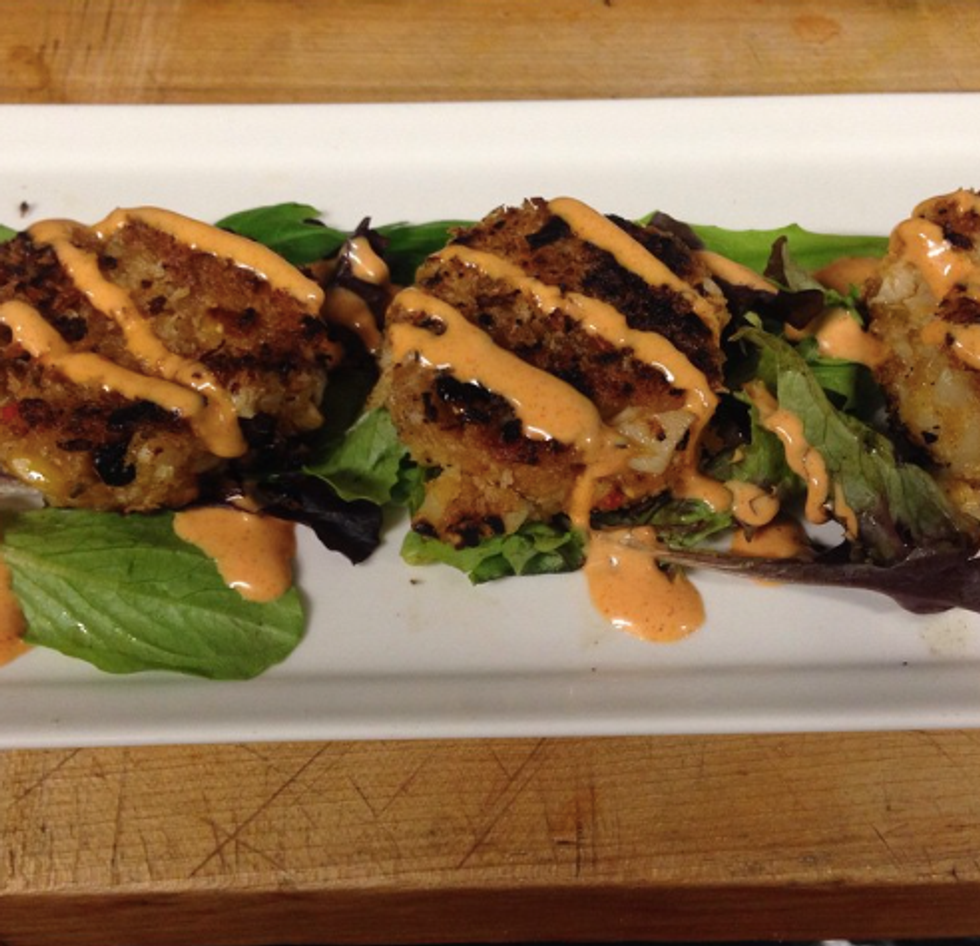 Where: 400 Poydras Street and 5324 St. Charles Avenue (inside the JCC).
Why it's healthy: Green To Go is serving up fresh, organic and local food, providing quick and convenient food that is a healthy alternative to fast food.
What to get: all of the wraps (pictured below) are amazing. Chicken Caesar may come out on top. You can also make your own salad, which is a rare find here in NOLA.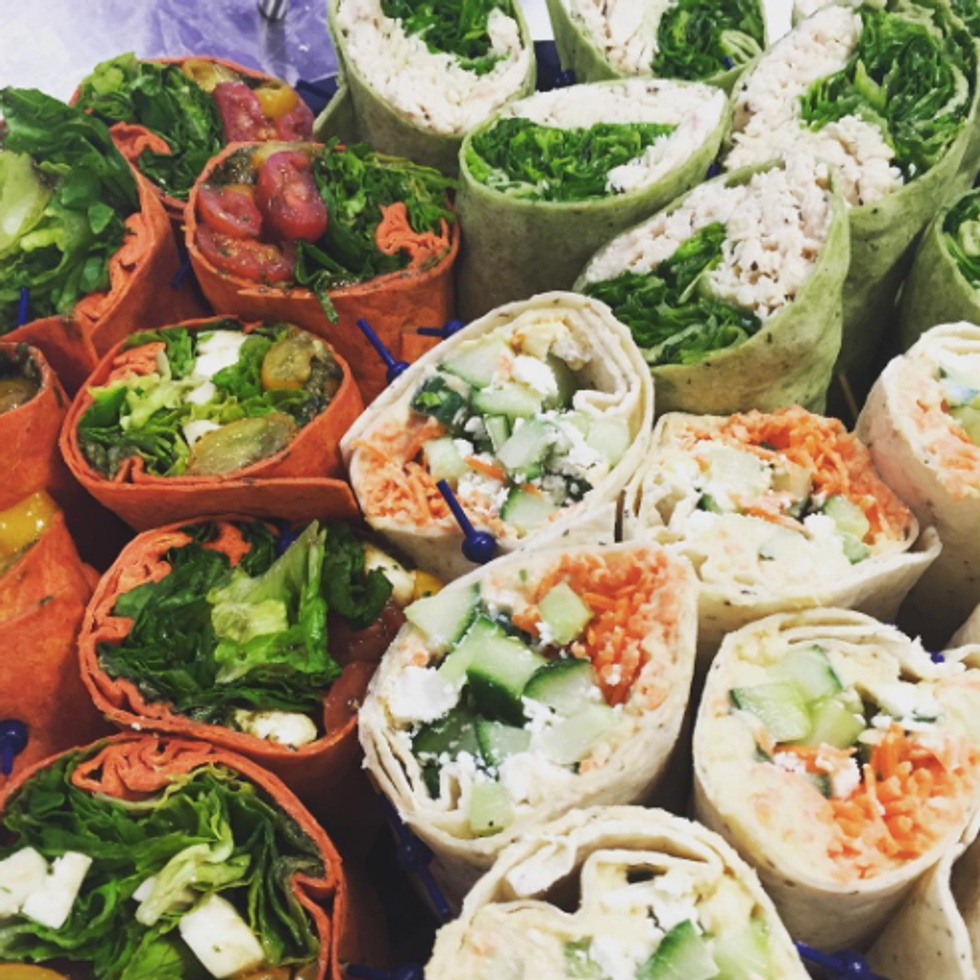 See, there are healthy options in this oh so unhealthy city! Try 'em out and see for yourself.