Disney World is, honest to God, my favorite place ever. There's just something about it that makes me feel happy and alive. Even just seeing the castle, smack dab in the middle of the Magic Kingdom, can bring tears to my eyes at times. I don't know what it is about it; maybe it's how magical everything is. Maybe it's seeing all these things that I loved so dearly as a child come to life.
Anyway, I just love everything about Disney. Because I go so often, I get a lot of questions about what you shouldn't miss when you go. What's worth the waits, what isn't, and what do you have to do to make your trip complete. Well, that's what I hope to do today.
1. Space Mountain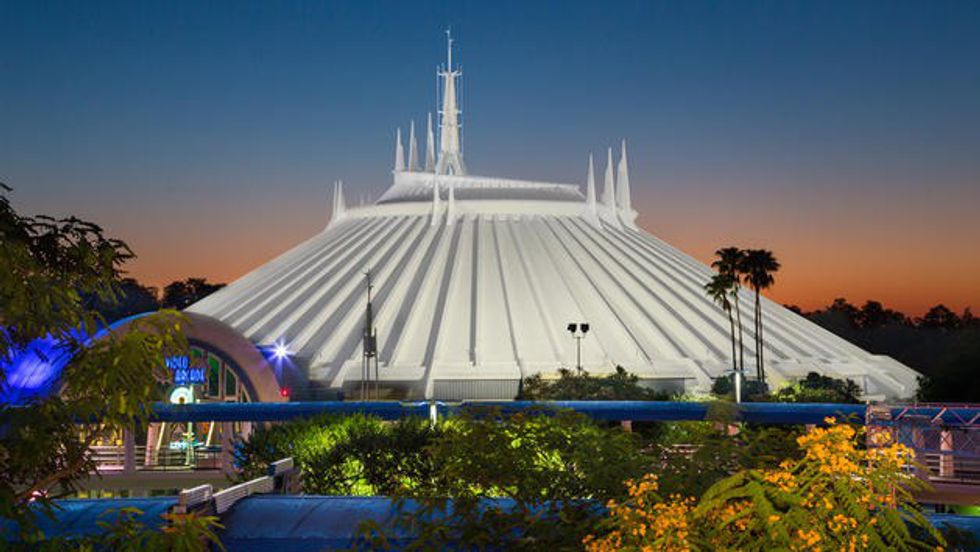 End of story. Space Mountain is probably the most famous ride at Disney World and there's a big reason why. It's worth the long lines, or racing to get a Fast Pass. It's such a great ride that takes you into the darkness of deep space that everyone can enjoy.
2. Fantasmic!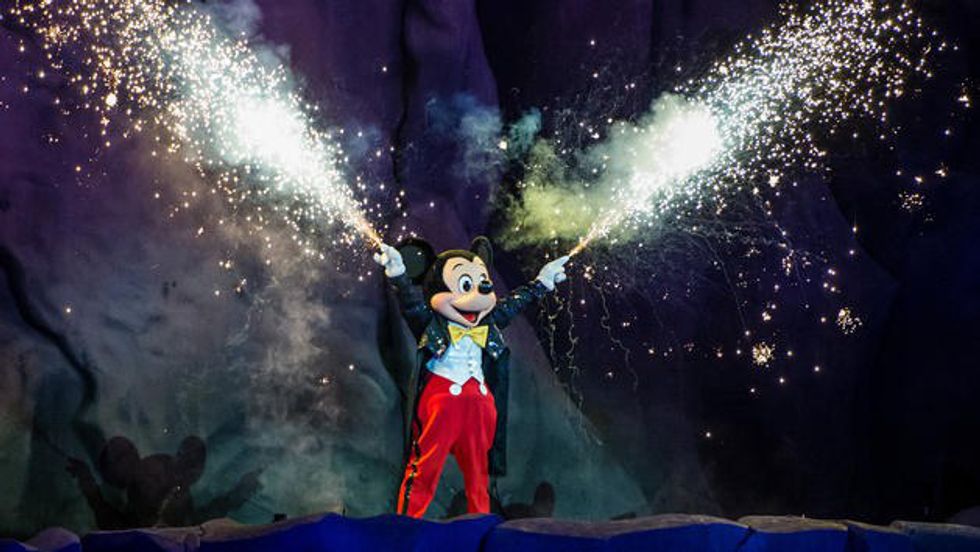 Do NOT go to Disney and not see Fantasmic. Seriously. It's over at Hollywood Studios and it's truly, utterly wonderful. It's a 30-40 minute light show that takes you through a musical adventure with Mickey. It's got pieces of everyone's favorite Disney classics and everything about it is perfect.
3. Once Upon a Time and Wishes!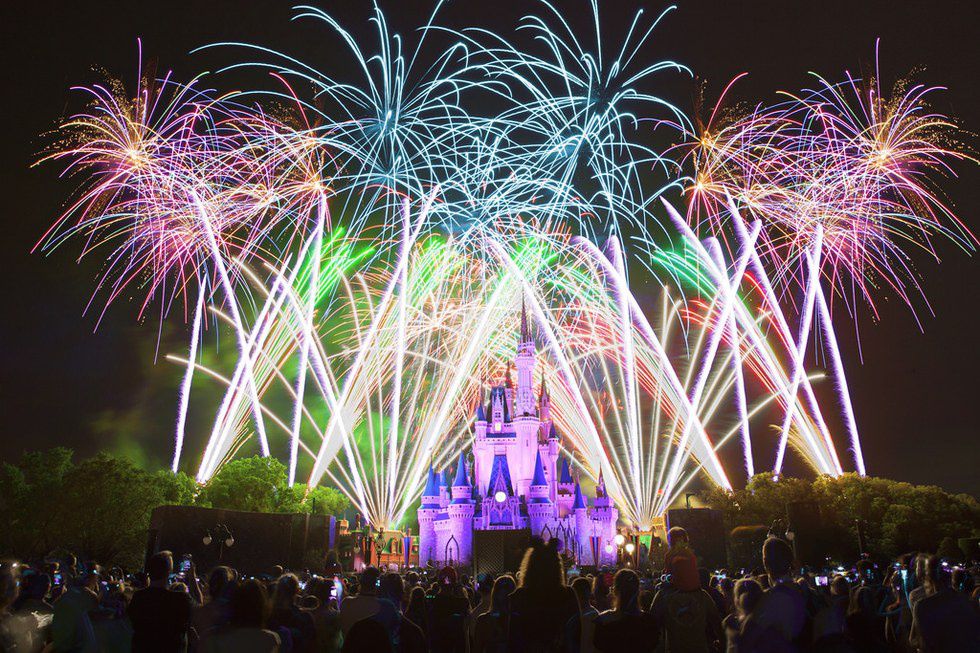 These two events are back to back, and happen every night in the Magic Kingdom. Once Upon a Time is a light show that shows ON the castle and it's such an amazing thing to see. They use music and lights to turn the castle into a spectacle. I'll be honest, there isn't a time I've seen it that I haven't cried. It's absolutely beautiful. Once that show is done, it's followed by Wishes! which is Disney's daily firework show. You don't want to miss it, because Disney knows how to do put on an amazing firework show.
4. Meet your favorite character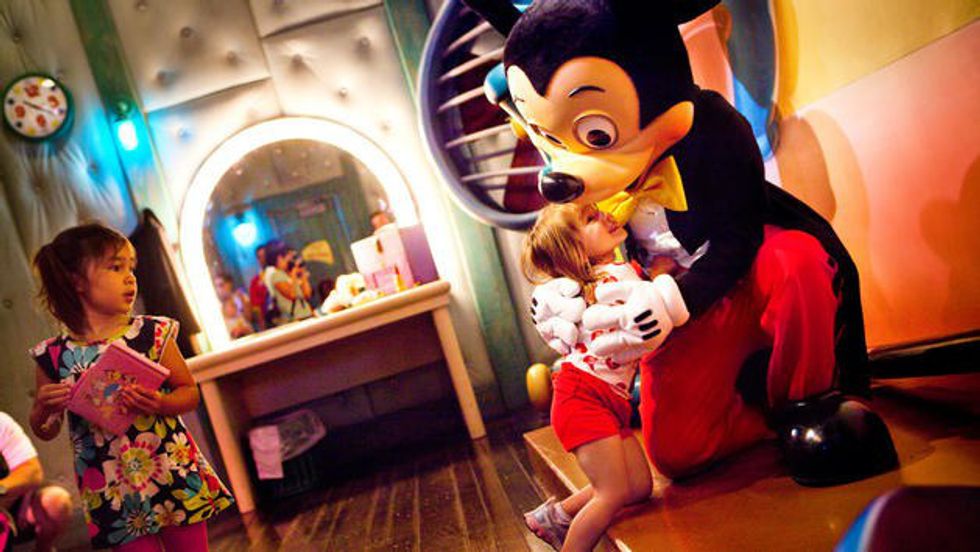 No matter who it is, they're probably hanging out at one of the parks. Meet them. There is nothing quite as special as meeting your favorite princess or character. The first time I met Pocahontas my entire world changed. I watched my best friend meet Chewbacca and it was seriously an amazing experience. Even if you aren't a little kid, meeting them is so much fun.
5. Eat in at least ONE nice restaurant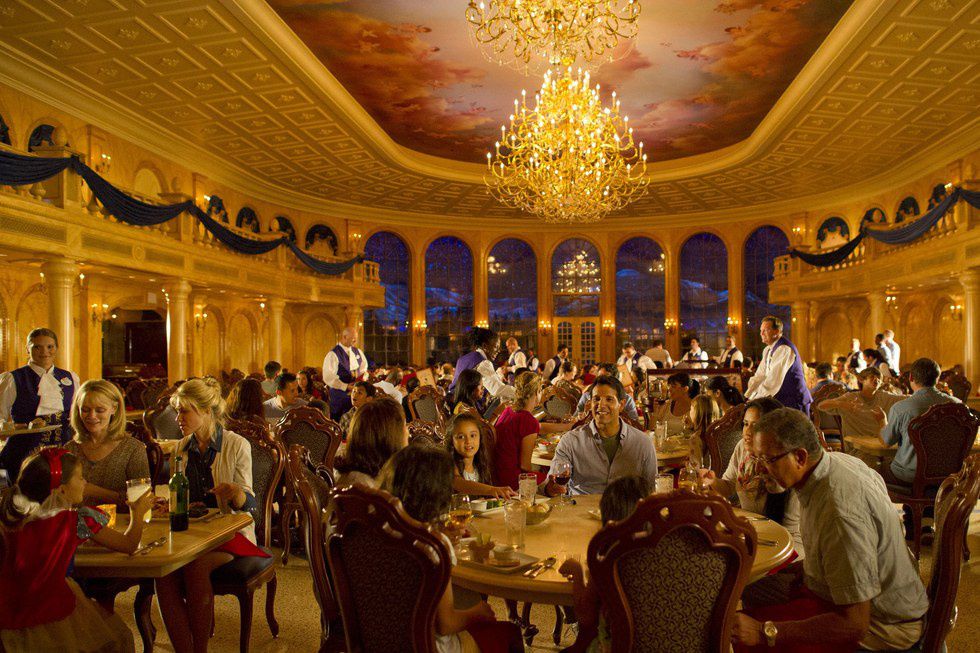 I know some of these places can be crazy expensive but trust me, the experience is worth it. You don't have to go to all of them. Check the menus before you go, look at reviews, and find the one you don't want to miss. Some of the restaurants are stunning on the inside, have amazing food, and you get the chance to meet characters at the same time. The best one, in my opinion, is Be Our Guest. It's settled inside the castle from Beauty and the Beast and it's beyond beautiful on the inside. If you go at breakfast or lunch, the prices aren't too bad and you still get to enjoy the atmoshpere.
6. Soarin'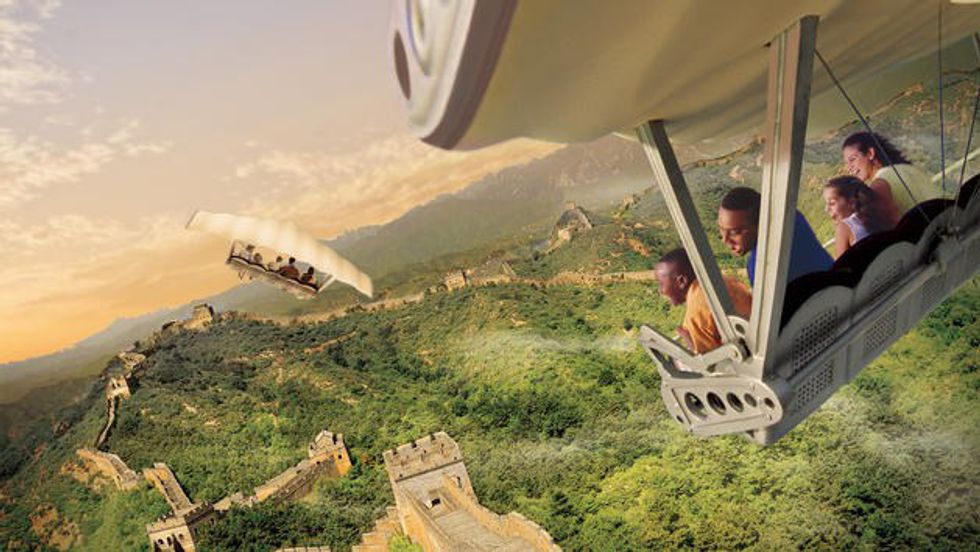 Another amazing ride that's worth the wait is Soarin' in Epcot. It gives you the feeling of hand-gliding without actually leaving the ground, and it's SUCH an experience. You truly feel like you're flying, and they've made the experience so authentic that you can smell the trees as you float about them. Don't miss out on this ride.
7. Go on the Safari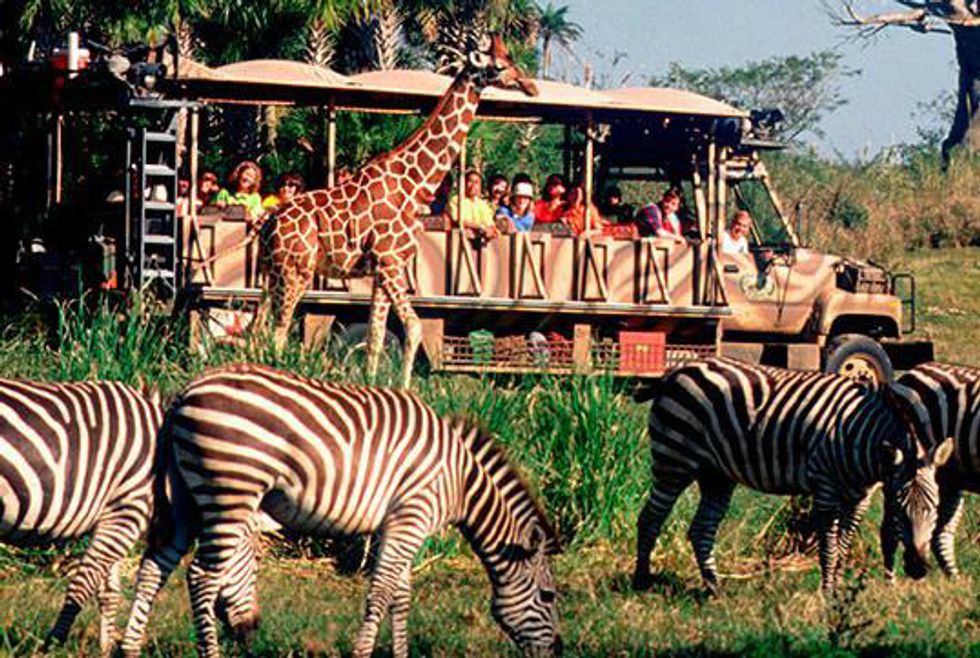 In Animal Kingdom, they have a ride that takes you on a safari where you can see so many animals. Giraffes, elephants, even lions, all are just settled right there for you to see. Every safari is different, and it's a bumpy ride that is so totally worth the wait. I've been so close to giraffes that I could touch one if I wanted. If you like animals, you'll love the safari.