As an autistic kid, I didn't often see characters who were explicitly autistic, let alone autistic and female. In the rare case that I did, it usually came through a Lifetime Original Movie™ highlighting the tragedy of autism, of how a person with autism wasn't a person at all - they were an inconvenience. They were a nuisance. They were annoying. According to media at the time, girls didn't have autism. Oh no - they highlighted autistic boys. At the time, there were no autistic female characters for me to with which to identify as a kid; it was disheartening to see so little of me in media. Thankfully, today I am able to see and relate to a few autistic female characters* in TV shows and video games. Want to know more about them? Look at the list below.
*There will be mention of characters who have, by the show/video games creators, not confirmed to be autistic or otherwise on the autism spectrum but are on the list because of their representative traits.
1. Fiona Helbron, Elementary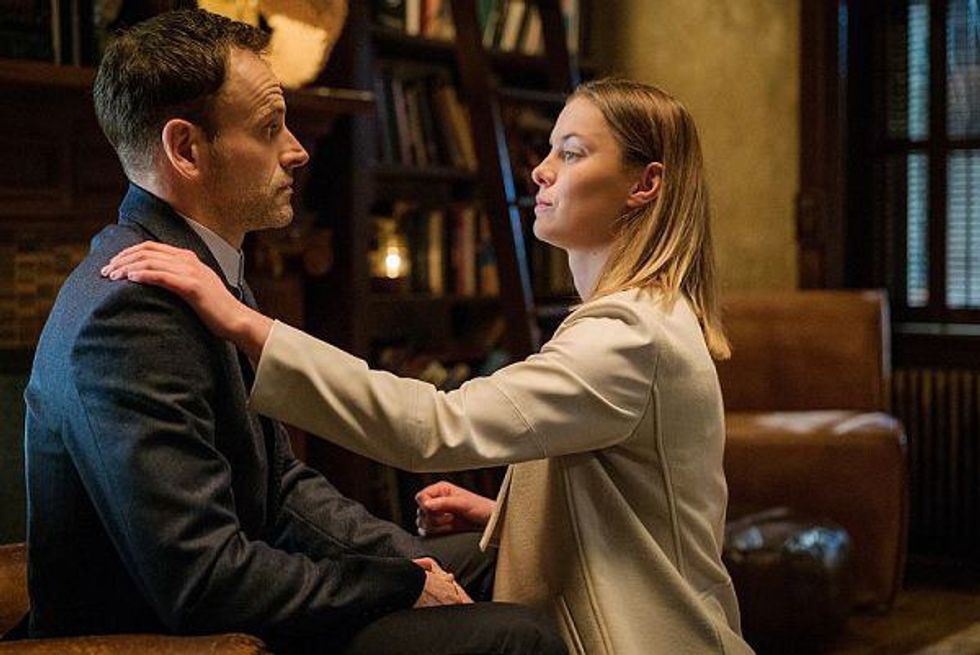 While researching information for this article, I was pleasantly surprised by the amount of female autistic characters that have cropped up in recent media. Fiona Helbron is no exception. She might initially be seen as displaying overtly stereotypical autistic symptoms - social awkwardness, difficult with eye contact, etc. - but, over the course of her time on the show, she interacts with the show's protagonists in positive ways, in relation to both character and story.
2. Brigid Tenenbaum, BioShock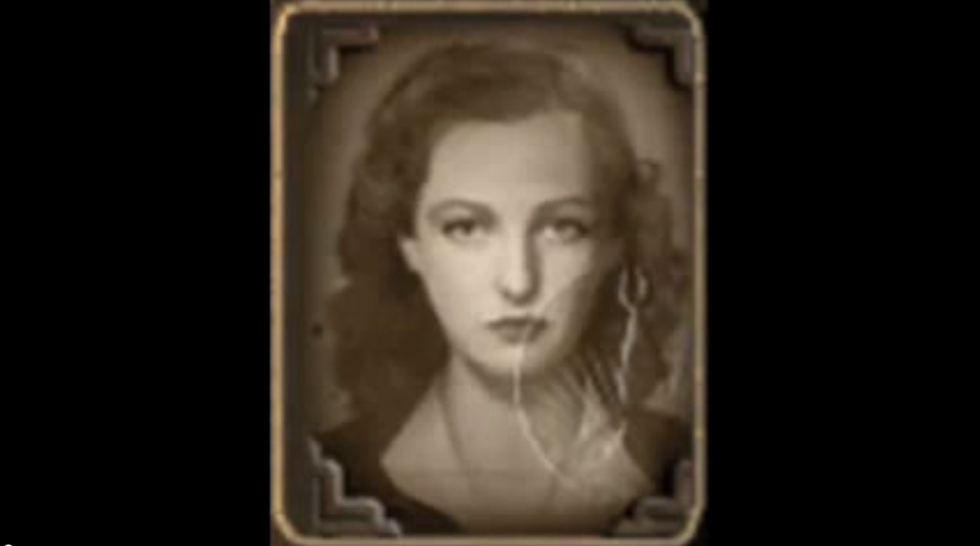 Creator Ken Levine specifically states that Tenenbaum is a high-functioning autistic Jewish woman in Bioshock. She is a flawed character who reflects the world that she had been forced to grow up in; her passion for science influences the trajectory of her story arc and the lives of countless others in the video game franchise.

3. Temperance "Bones" Brennan, Bones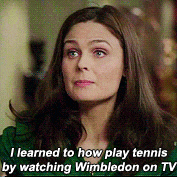 While not explicitly stated as autistic, "Bones" displays many characteristic traits of autistic individuals, more so Asperger's syndrome. She is incredibly intelligent and has a dry sense of humor; she also has trouble with social interaction and has an intense interest (and skill!) in forensic anthropology.

4. Tina Belcher, Bob's Burgers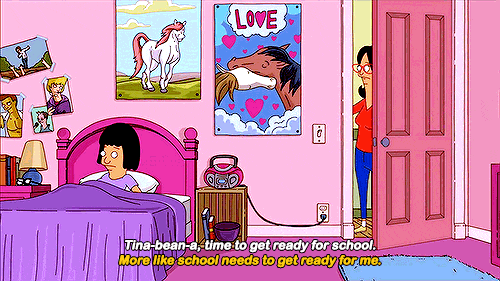 Again, while not mentioned as autistic - Louise makes a odd joke in the pilot episode stating Tina's supposed autism - Tina does have many traits that convey as such. She has several special interests (horses, zombies, boys), needs more time to understand social cues, and speaks in a seemingly flat/robotic manner. These traits don't solely define her as a character, though; she is able to have crazy/funny adventures with her family.
5. Julia, Sesame Street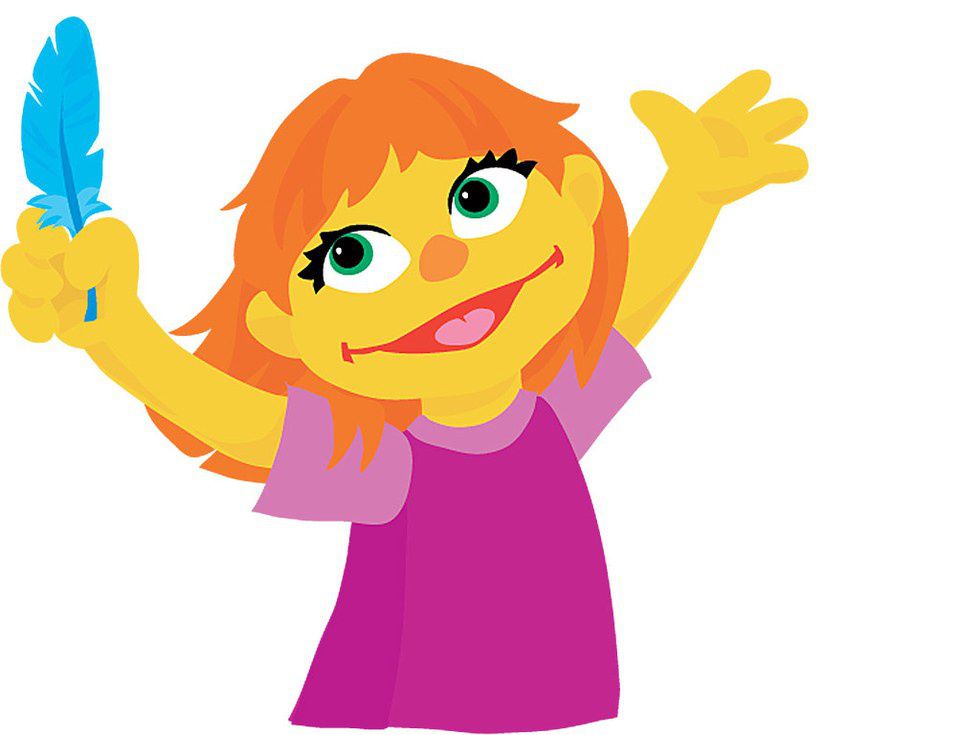 A relatively new character, Sesame Street's Julia is an initiative, through their app and online videos, in providing autism awareness and acceptance. Julia is especially relevant to young children with autism, their parents, and their peers.
6. Symmetra, Overwatch
There is a theory floating around the Overwatch fanbase that Symmetra is autistic. Especially evident in the digital tie-in comic short "A Better World", Symmetra displays such traits as disliking large swathes of people, difficulty with socializing, limited scopes of empathy, and preference for structured environments.
7. Saga Noren, The Bridge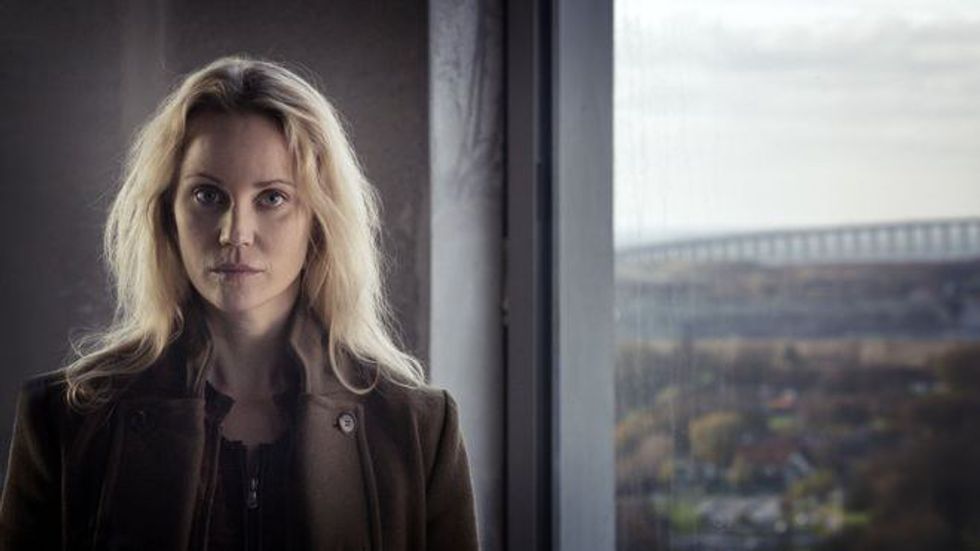 The protagonist of the Scandinavian crime drama The Bridge, Saga Noren, is currently lauded by social media as being one of the few female main characters in a TV show with autism. And so should she. Her actress Sofia Helin refers to the condition as such in interviews and researched it before filming began. The research paid off in a big way: Saga's display of autistic symptoms - lack of awareness in social situations, difficulty relating to others, extreme bluntness - have amassed both critical acclaim and appreciative praise from fans.

8. Suzanne Warren, Orange is The New Black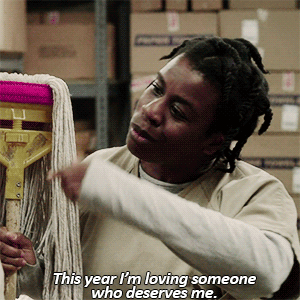 Her disability has yet to be stated in-show, but Suzanne Warren, nicknamed "Crazy Eyes" by inmates in the first season, is portrayed as having symptoms similar to that of autism. As demonstrated in the Netflix hit, these symptoms include difficulty understanding social interactions/cues (latching onto Piper, telling a story about dragons/death to kids at a sleepover when she was a kid), repetitive movements (hits herself), insistence on routine and structure (her hair). She is initially portrayed as a nuisance by other characters in the first season (hence the nickname); in season two and beyond, her characterization and story arc is further fleshed out.
As of now, there are, and should be, more examples of autistic female characters in the future other than those in this list. As of now, only a small percentage of autistic characters in fiction are female or otherwise not male. Today, though their numbers are small, they are growing. Today, it's a different, slightly better story. Let's hope the trend continues, and expands even further in the future.