As the Coronavirus (COVID-19) spreads internationally, airlines are taking a massive hit to sales, causing ticket prices to plummet. I see a lot of talk going around about people taking advantage of these cheap flights to get in some once-in-a-lifetime trips internationally. Here, in my home state of North Carolina, you can travel from RDU to London for a mere $500, a fraction of the usual price. The lower the prices, the more enticing it becomes to take your chances. While your situation will vary, if you choose to travel, here are some best practices to minimize your risk of exposure to Coronavirus.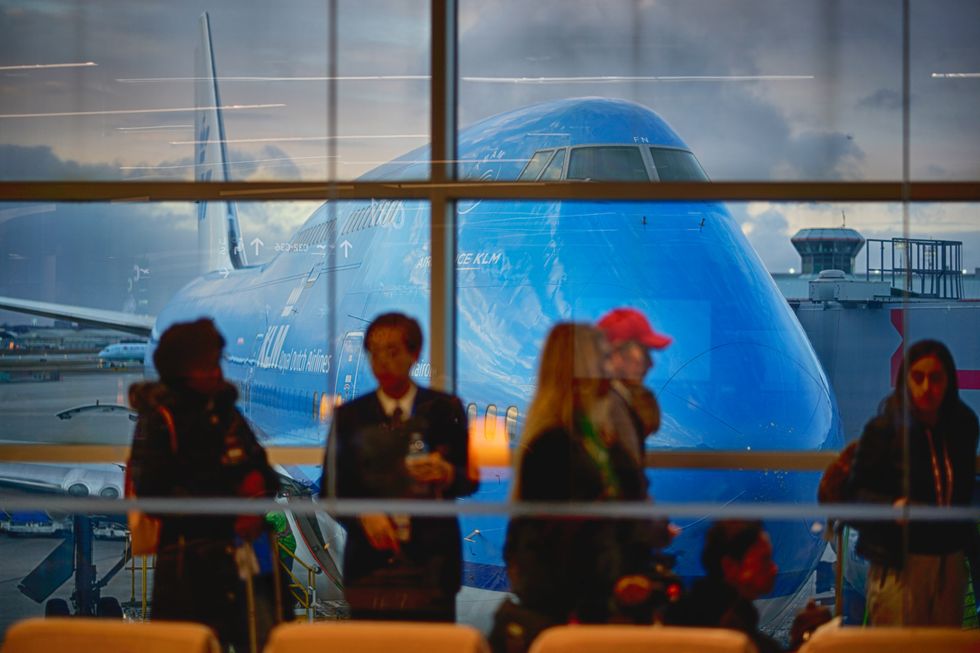 Photo by Erik Odiin on
Don't Touch Anything
This is going to sound almost impossible, but it's a good rule of thumb when traveling. Don't touch anything in highly populated areas. Airplanes are nasty - You should minimize contact with everything from the tray table, the armrests, the belts and belt buckles, the list goes on. These places are high traffic areas that have a lot of interaction from a lot of people. When you are traveling, you want to keep your contact with these high traffic areas to a minimum.
If You Touch Something, Wash Your Hands
Kind of a no-brainer, but if you are in a public place and you have to touch something, it's good practice to wash your hands thoroughly afterward. If you cannot get access to soap and water, you can use hand sanitizer, but do so sparingly. Hand sanitizer may kill 99% of bacteria, but the Coronavirus is a virus, not a bacteria, so hand sanitizer is not the best way to fight it. Removing the dirt and nastiness from your hands is the best way to prevent getting sick, so be sure to wash your hands for a minimum of 20 seconds.
Don't Travel If You Are Sick
If you are not feeling well, do not risk it. When your immune system is compromised, you may be more at risk of being infected with the virus. You may even have early symptoms of the virus. In many cases, it can take days or even weeks for symptoms to appear. If you are sick and have to venture into public, wear a mask and ensure you put it on and take it off correctly.
Avoid Areas with Major Outbreaks
It's pretty unlikely you will be able to secure a ticket to somewhere where the virus situation is really bad, but it is possible that a situation is developing and the flights are not yet canceled. Do your research on outbreak areas and stay on top of where the disease has spread to.
Limit Your Exposure to Animal Markets/Uncooked Foods
The WHO reports that the Coronavirus may be transmitted zoonotically - that is to say that it can spread from animals to people. In fact, it is believed that the virus passed from animal to person in the origin city of Wuhan City, in the Hubei Province of China when it was first discovered in December of 2019. If you are in an area where you may be around live and wild animals, be sure to wash your hands if you come into contact with them. Avoid touching your eyes, mouth, nose, ears, and anywhere else on your face as much as possible. You should also avoid direct contact with uncooked foods or undercooked foods. These are good rules to follow when you travel in general, as eating abroad can be somewhat dangerous.
Stay Educated and Be Prepared
There is still a lot we don't know about the virus, and it is best to stay informed as the news is released. Follow the WHO, CDC, your local health organizations, and the local health organizations where you will be visiting to keep up-to-date on the changes in the virus landscape.
There are some reports of travelers unable to return home when originally intended. These passengers are held for screening, testing, or observation after visiting certain areas. Be prepared and pack a few additional days' worth of clothing in case you get stuck.
Photo by Ibrahim Rifath on
If you have to travel, be sure to do it safely. Practice good hygiene and minimize your exposure as much as possible. Be sure to drink water and get plenty of sleep. Oh, and lastly, don't stop doing this after the virus passes. Make these changes a routine when you travel, and you'll find you won't get sick as often.