I think we all know what I mean when I say the beloved name, Harambe. If not, allow me to explain. When a three-year-old boy climbed into a gorilla enclosure at the Cincinnati Zoo, an employee of the zoo fatally shot our hero, Harambe. One day after his 17th birthday, our good friend Harambe left the Earth. Whether or not you feel that his death was just or unjust, we will be taking a moment of silence for our departed.
Thank you.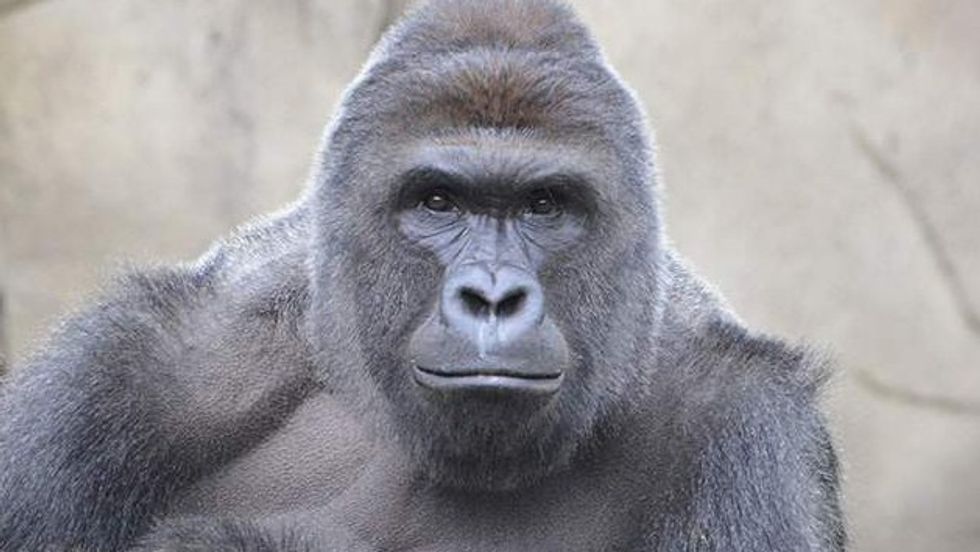 It has become clear that since May, when the late and great Harambe passed away, that he will forever be remembered. A cultural icon was taken away from the Cincinnati Zoo, but also from this world.
So now, let us take a moment to recollect 4 times that we missed Harambe. (Even though we miss him daily and will never forget.)
1. When we were not able to trust Fox News, because they refused to show an accomplished Harambe.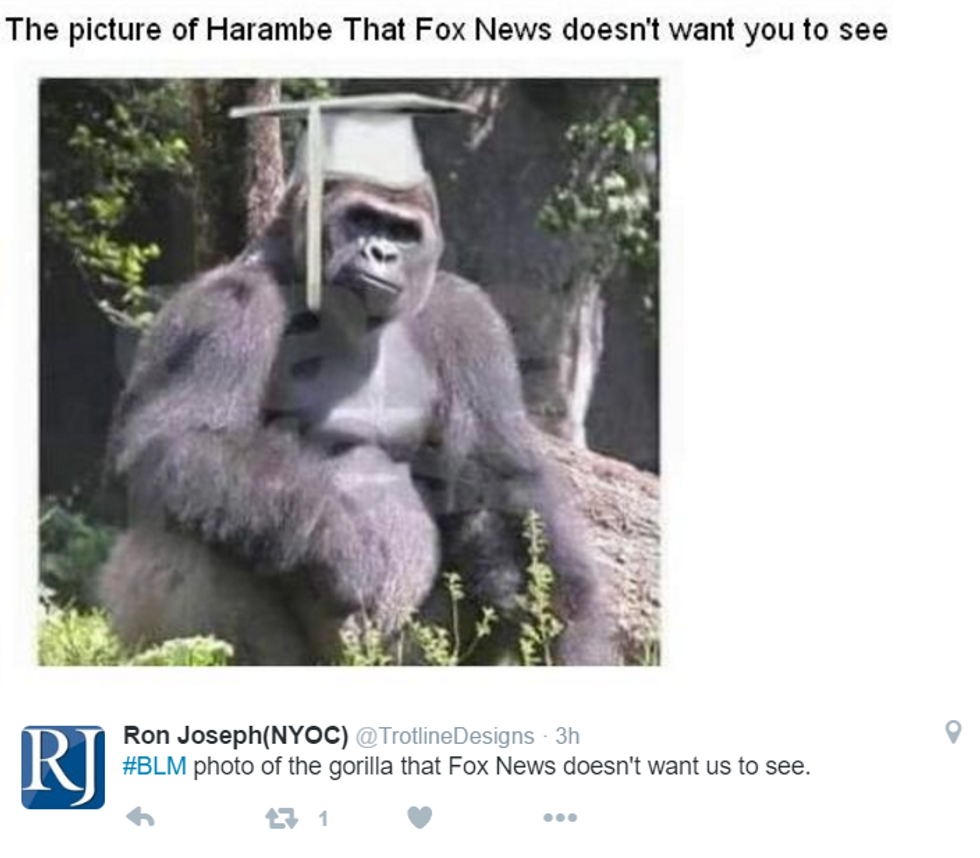 Harambe was a brilliant gorilla, and was even accepted to many high level colleges which included the University of Montana and UCLA. Until this legend is brought back to us, we will not rest. We as a nation cannot rest. As a universe... will never back down! This brings us now to point #2.
2. The pictures taken right before the tragic death of Harambe.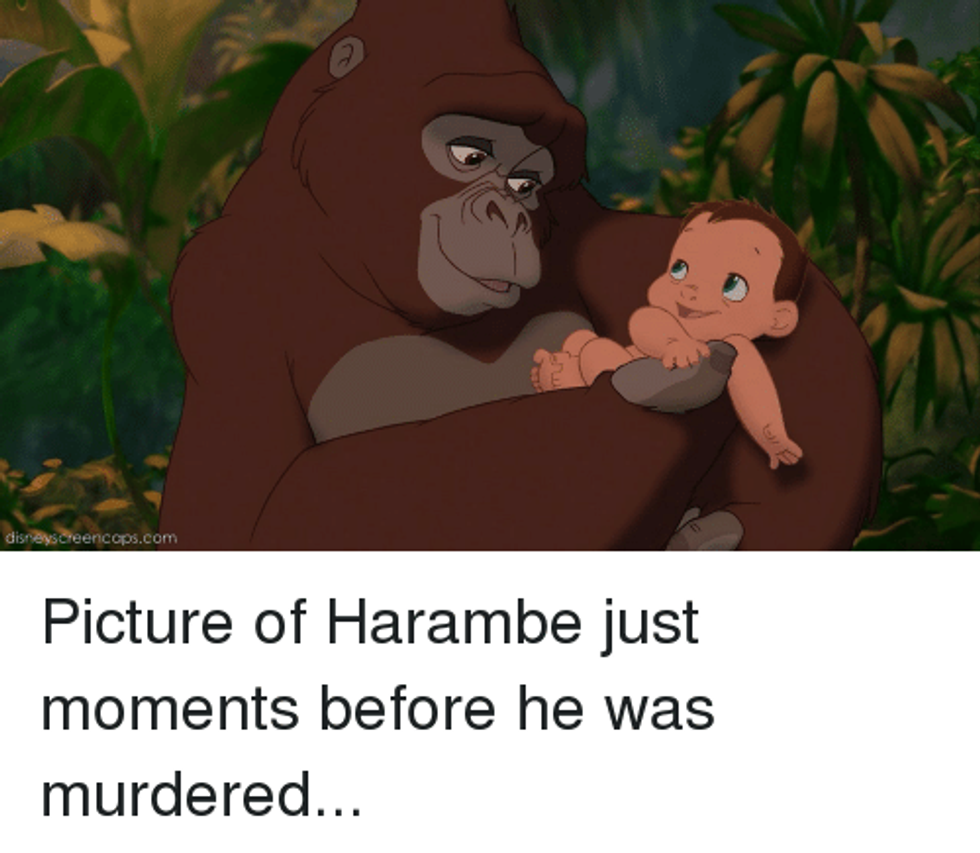 Do not let your eyes fool you! Harambe was a very nurturing gorilla and was willing to raise the young boy who climbed into his enclosure single-handedly. He was heavily inspired by Mowgli and Baloo from The Jungle Book. To be fair, who wasn't inspired by the legendary friendship that was cultivated through Mowgli and Baloo? It was only a matter of time until the three-year-old would be kidnapped and brought to Cincinnati's equivalent of King Louie.
3. Once again, the media was not a trustworthy source, because they have a political agenda against Harambe.
The media does not want you to see this side of Harambe. They will only show you the negative allegations (as per usual) because of their own political agendas. Instead of showing him as the nurturing, loving Harambe that we all remember, Fox News reported this: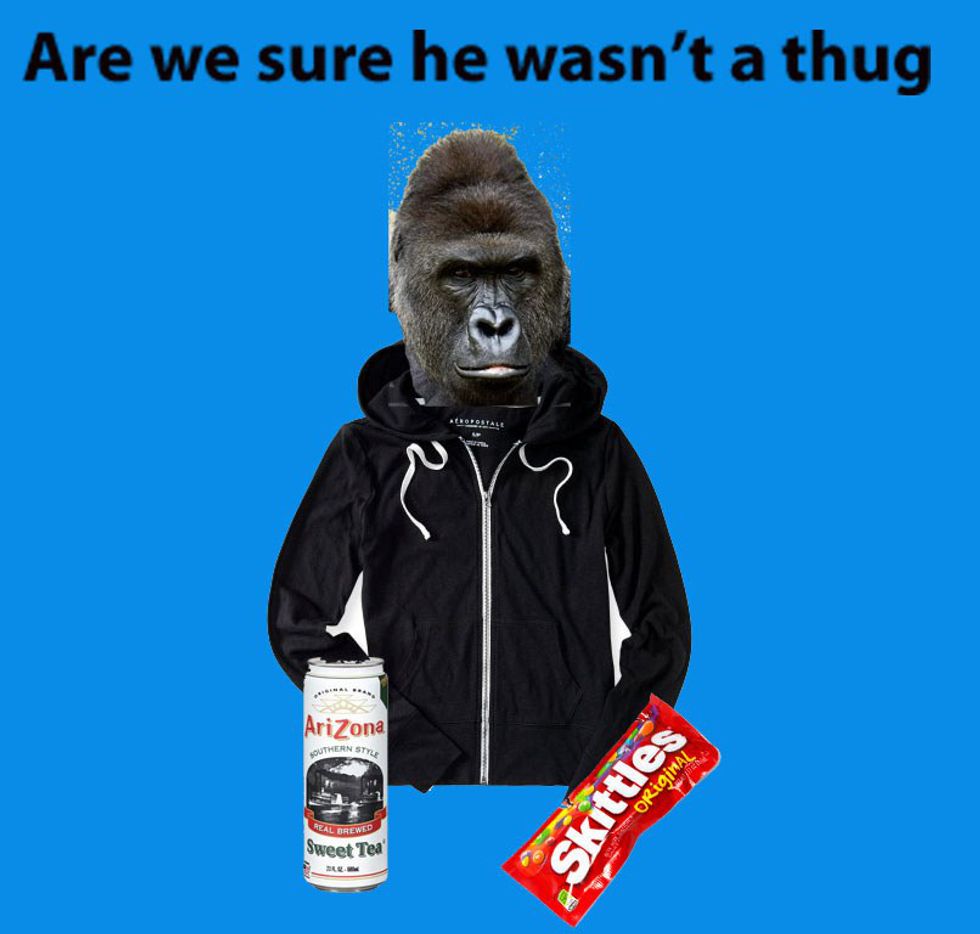 It is sickening to think that the media has resorted to stereotypes and racial profiling instead of cold-hard facts.
4. The political consequences of the death of Harambe.
This was not just cold-blooded murder. This was an assassination.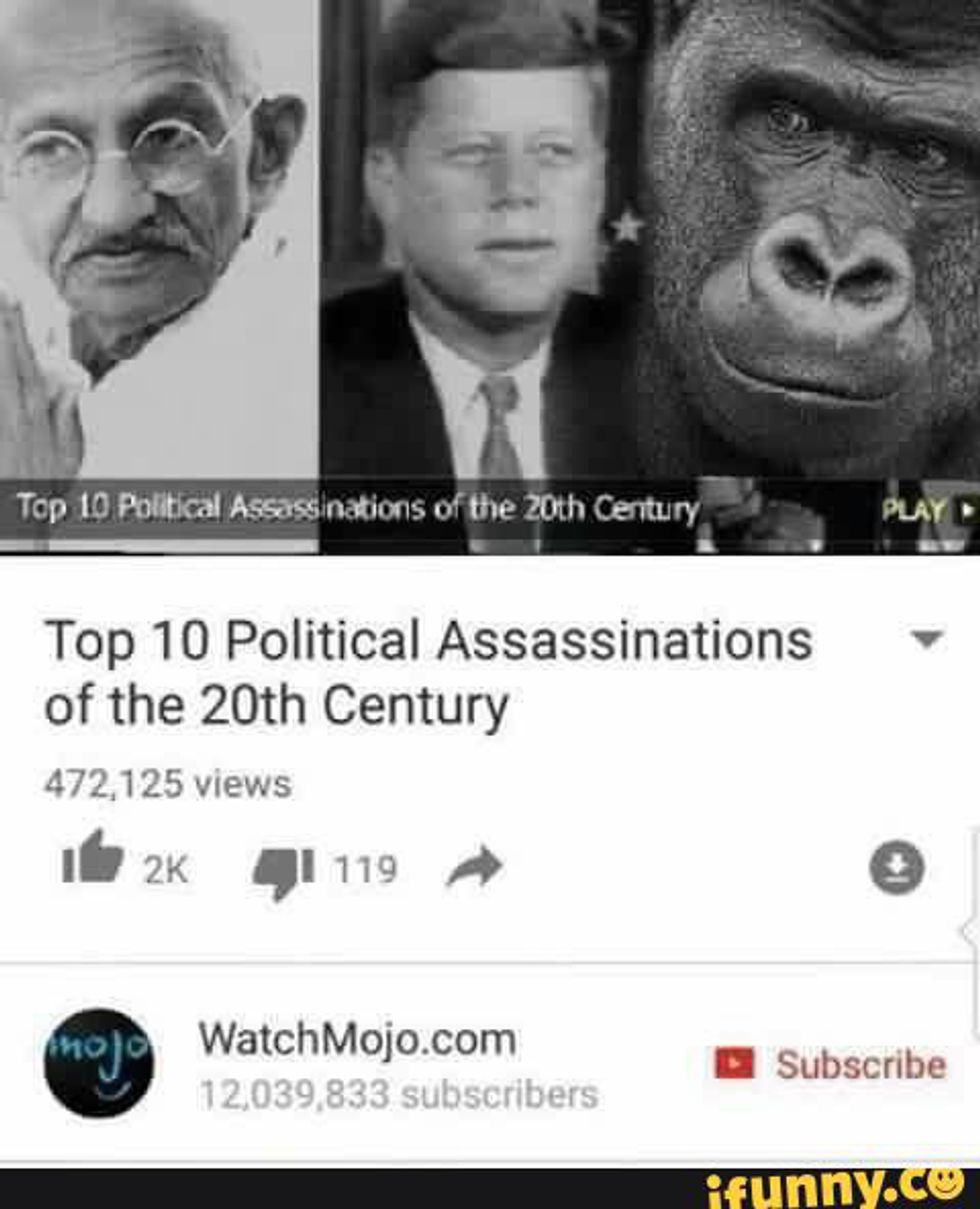 This political assassination was a devastating event and will have a huge impact on the rest of America as we know it.
Now that you know the severity of the situation, let's make it a point to continue missing the one and only Harambe. Let us continue to fight until Harambe sees justice!