Arabs and Muslims living in the West and away from their beloved homelands find it important to have close relationships with Arab/Muslim friends and family who also live in the West. From social gatherings to parties to religious holidays and events, Arabs and Muslims find it important to stay united and continue living their culture while being away from the familiarity of their home country.
---
1. Social inclusion
In a society that is unfamiliar and different, it is important that we feel included in some way. Although we may fit in with our work community, school community or neighborhood, as Arabs or Muslims, we also find it important to have our separate community from our Western way of life to be socially included and have another sense of belonging amongst a group.

2. Reminder of homeland
To have close relationships with people, who are from your home country, or in the nearby region, creates homey feelings. Sitting together and reminiscing about the old days in the homeland, childhoods spent in certain open fields and those impressive soccer games that sparked all the fights among close friends, war stories from being drafted into the battlefield and being chased by the neighbors' wild dogs during a game of tag. The stories I remember hearing at gatherings are numerous and diverse, but the look on the faces of the members was one of the same: reminiscent and longing.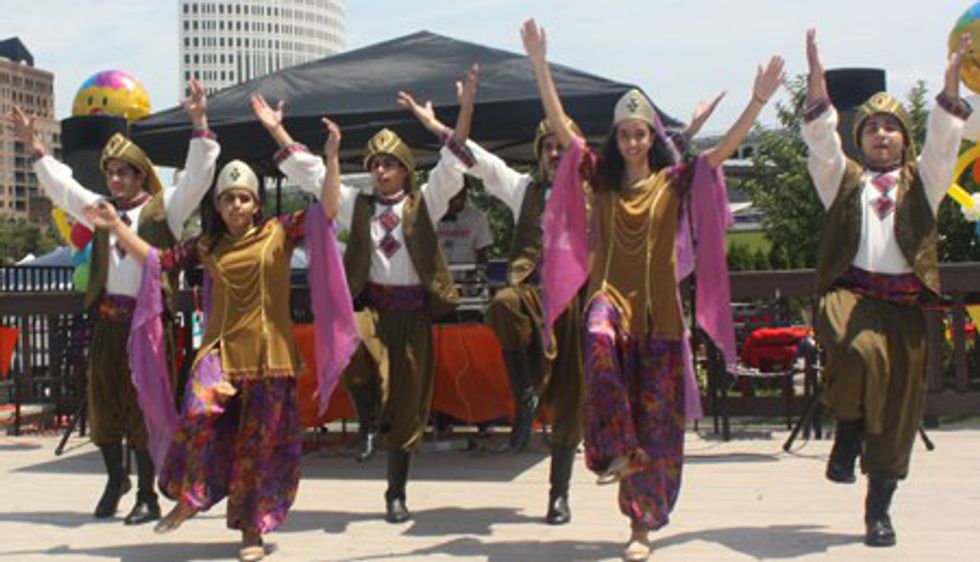 3. Sharing traditional, cultural cuisine
The best part of a culture? The food, of course! At every gathering, party or holiday, expect to have a large variety of traditional and cultural home cooked meals to stuff your face into. This includes foods such as stuffed grape leaves, falafel, hummus, tabouleh, mansaf, biryani, kibbeh, kabab, shawarma and tikkah. What better way to someone's heart than through their stomach? Bonding over food and the different recipes of the homeland not only fills the tummy, but also warms the heart!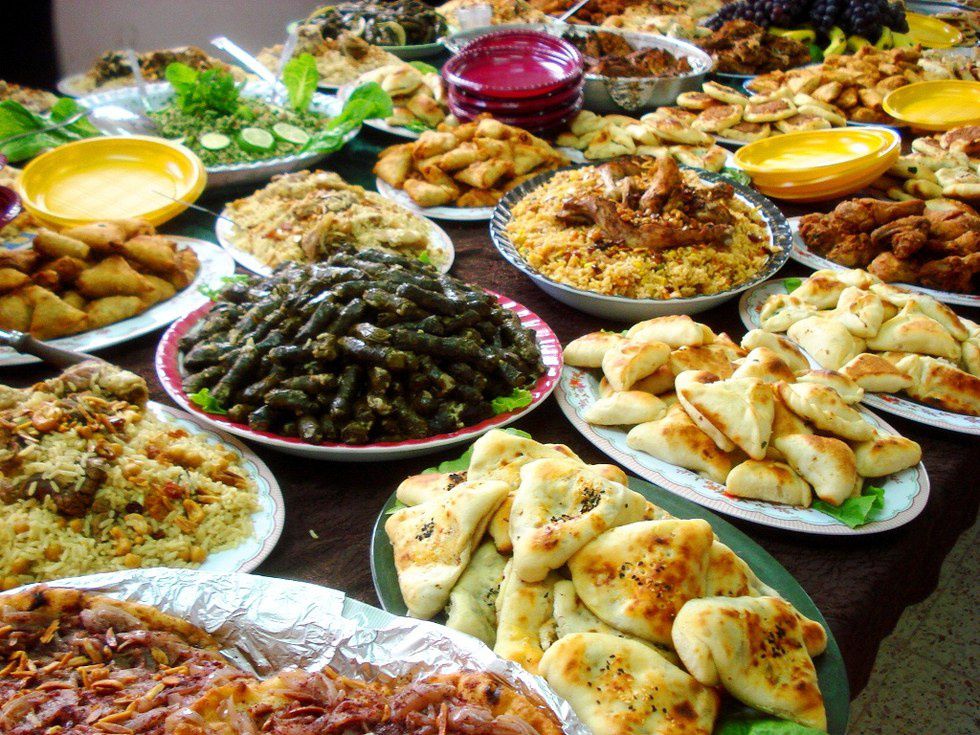 4. Practicing religious rituals together
A more important reason to have close-knit relationships is to enjoy some holidays such as Ramadan (a holy month of fasting), Eid al-Fitr (holiday marking the end of Ramadan), Christmas and Eid al-Adha (holiday of sacrifice). During holidays, families and friends come together to visit, pray, feast, laugh and have fun together. Joining together during a joyous time away from the homeland is important to maintaining not only religious rituals, but also cultural practices.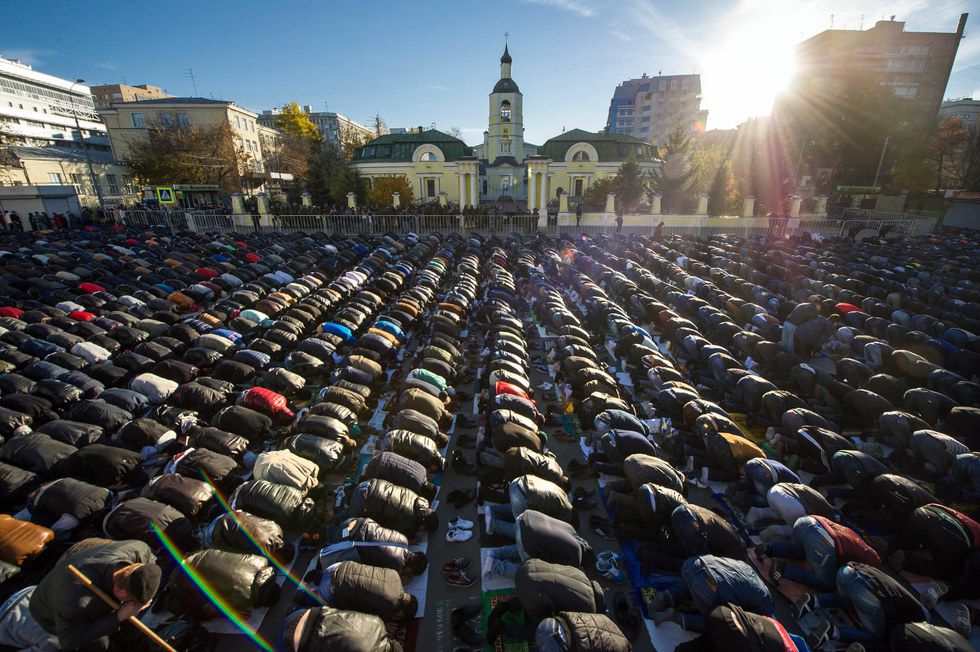 5. Maintaining and preserving cultural practice
Culture is seen in different aspects of our daily lives from the clothing we wear, to the food we eat, the way we go about our daily routine and marriage and courtship practices. By being a member of the Arab/Muslim community, you are preserving cultural practices that we have grown up to follow so they won't be lost. It is easier to be living in an Arab or Muslim country where these practices are the norm, but living in the West, it is up to members of the specific community to carry out and preserve those practices while living in a foreign land that has different practices.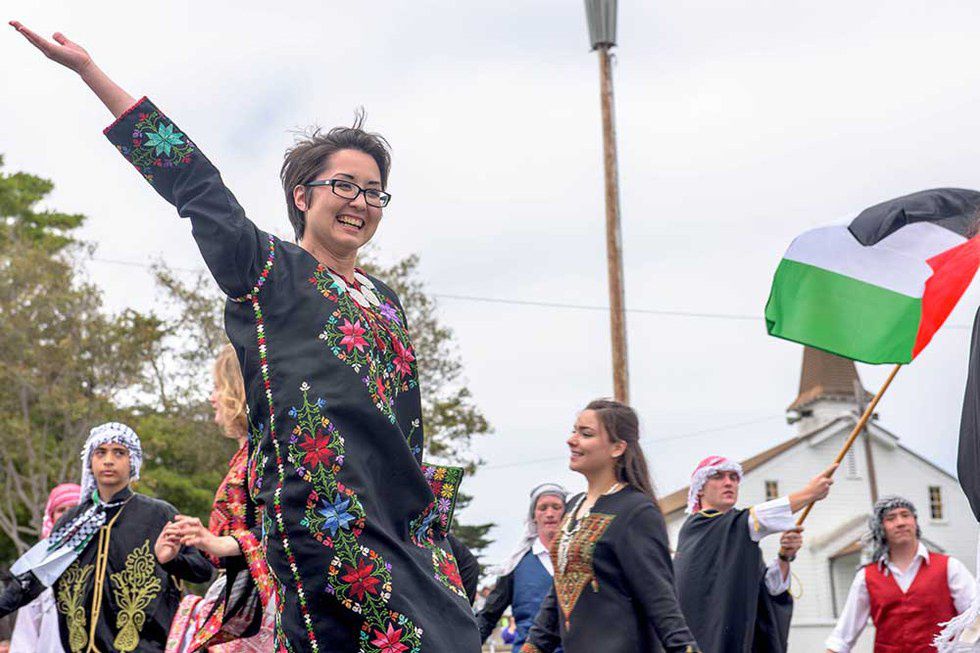 6. Immigrant solidarity
As immigrants in the West, we may feel homesick or displaced at times since we are so far away from our home country. To be a part of the Arab/Muslim community eases the struggle of dislocation and adjustment into a new country. While being grateful that you are safe in your new home, you can't help but miss your homeland and all it had to offer. Through the relationships and community, they offer a reminder of your old home in your new home. We are all immigrants away from where we grew up and where our family lives, but together we can unite and form our very own new family.