With mere weeks to go until the end of the semester, we could all use some motivational quotes to get us through until the very end. Disney, through its characters and Mr. Walt Disney himself, has helped most of us through the more stressful situations in our lives. Six will not even come close to covering all of the motivational things that Disney teaches us through the years, but I will do my best to supply the most relatable ones.
1. "All the adversity I've had in my life, all my troubles and obstacles, have strengthened me... You may not realize it when it happens, but a kick in the teeth may be the best thing in the world for you." --Walt Disney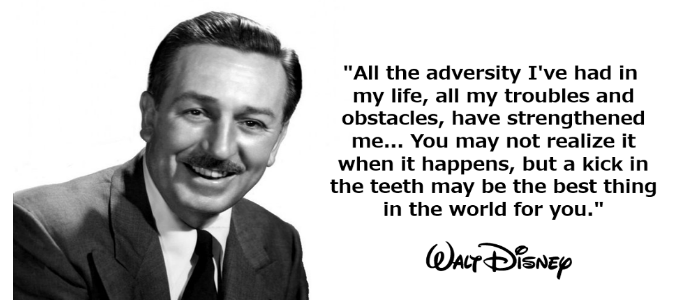 With finals coming up and the world really just working against us sometimes, this quote is a good reminder that sometimes it's good to get knocked down in order to be able to pick ourselves back up again.
2. "The very things that hold you down are going to lift you up." --Timothy Mouse ("Dumbo")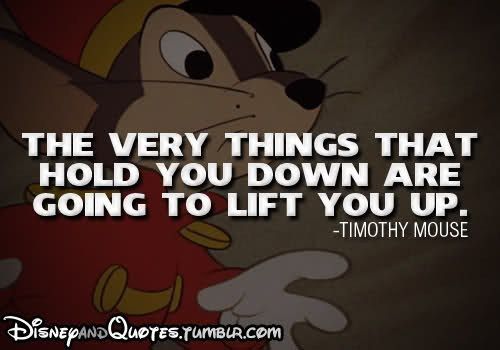 This quote is especially important because we could all use a reminder that usually what holds us down or causes us to struggle, only serves to make us work even harder and come out even stronger than before.
3. "If you've done the best you can, worrying won't make it any better." --Walt Disney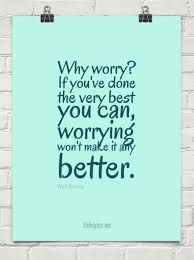 This is a good quote going into finals. As long as we all try our best to make it to the end of the semester with good grades and a positive attitude then there is no use in worrying about it anymore.
4. "I never look back, It distracts from the now." --Edna Mode ("The Incredibles")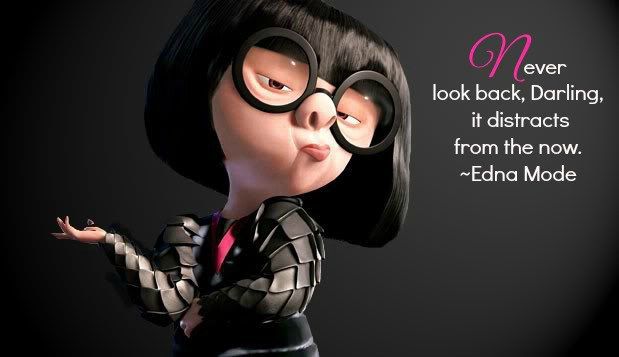 This quote is great for the end of the semester because we should always keep moving forward. No matter what happens in our lives, we should keep our focus on today and not what has happened yesterday.
5. "Hakuna Matata." --Timon and Pumba ("The Lion King")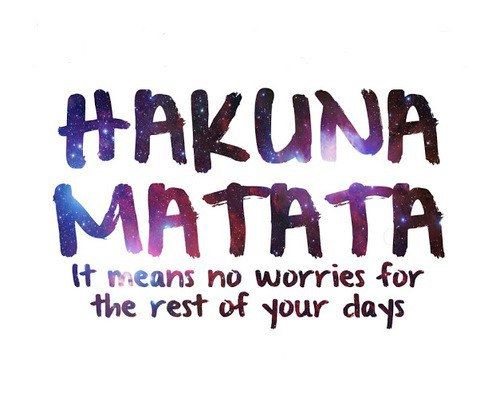 This quote is a good quote for any point in time in your life but specifically for the end of the semester because summer is approaching. We should be feeling a sense of relief because there's no more work hanging over our heads and finals will soon be over with. We should definitely strive to be worry free for our summer breaks and hopefully everyone is starting to feel that.
6. "Just keep swimming." --Dory ("Finding Nemo")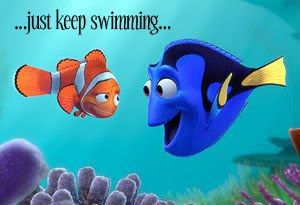 This is a good motivational quote just for life as well. The idea of this quote is very similar to the idea of the Edna Mode quote. The bigger idea behind it is that we need to keep moving forward and no matter what happens to us the best idea is to not dwell on the past and that as long as week can move forward we will be all right.
---
These quotes will motivate me through whatever is going on in life and I hope that they help people going into the last leg of the school year. Even if they don't motivate you at least they can serve to entertain you. But keep in mind:
"All our dreams can come true if we have the courage to pursue them." --Walt Disney