Here are some surefire ways you know you're Italian!
1. THE LANGUAGE


Salud, chindon, agita, boschi: These are all words you're familiar with if you grew up in an Italian family. You may hear your Italian friends say the words prosciutto, mozzarella, or ricotta and suddenly the word is transformed into an emphasis of vowels and an exaggerated ending. But most importantly, you will know you are talking to an Italian when the hand gestures carry the conversation. A conversation with an Italian is a theatric performance where the hands are always moving, even when the mouth has stopped.
2. THERE'S ONLY TWO VOLUMES: LOUD AND LOUDER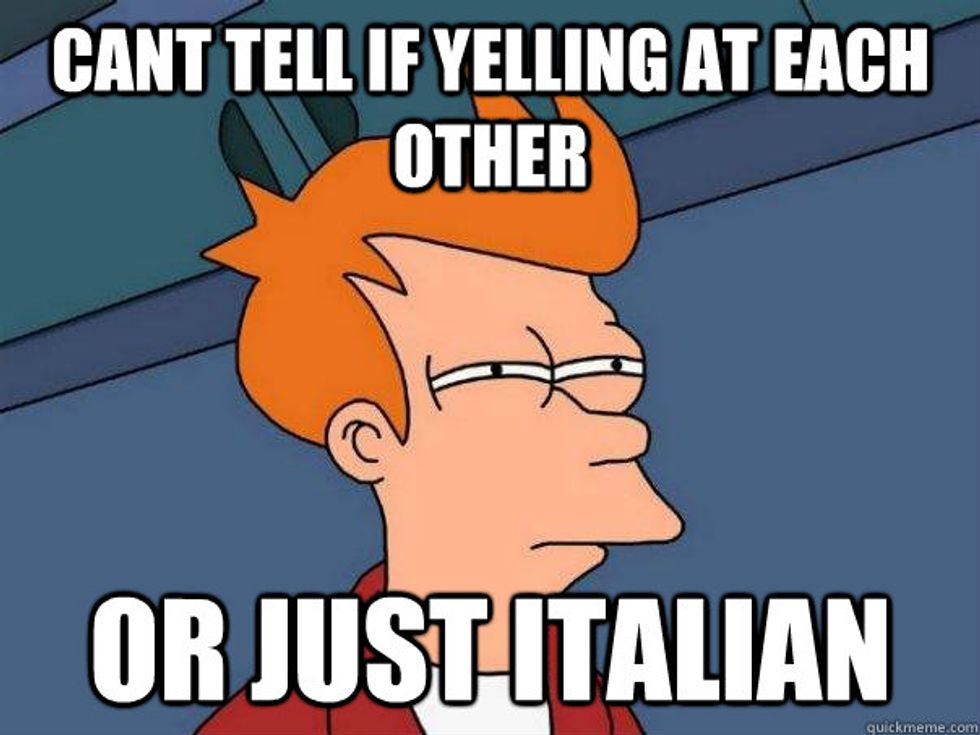 Italians are not familiar with the concept of whispering or even talking softly. Inside voices and outside voices are interchangeable. Passionate conversations or debates have a similar sound to that of a wrestling match. Even when you talk to your Italian mother on the phone, the loud Italian voice sneaks through the line and makes the entire conversation audible to everyone in the room with you.
3. THE ENTERTAINING

Italians always seem to find an excuse to entertain. You may ask your mom how many people are coming over and she will reply with the basic, "Oh not a lot, just..." and then proceed to name your entire extended family, the close family-friends, and all the surrounding neighbors.
4. THE FOOD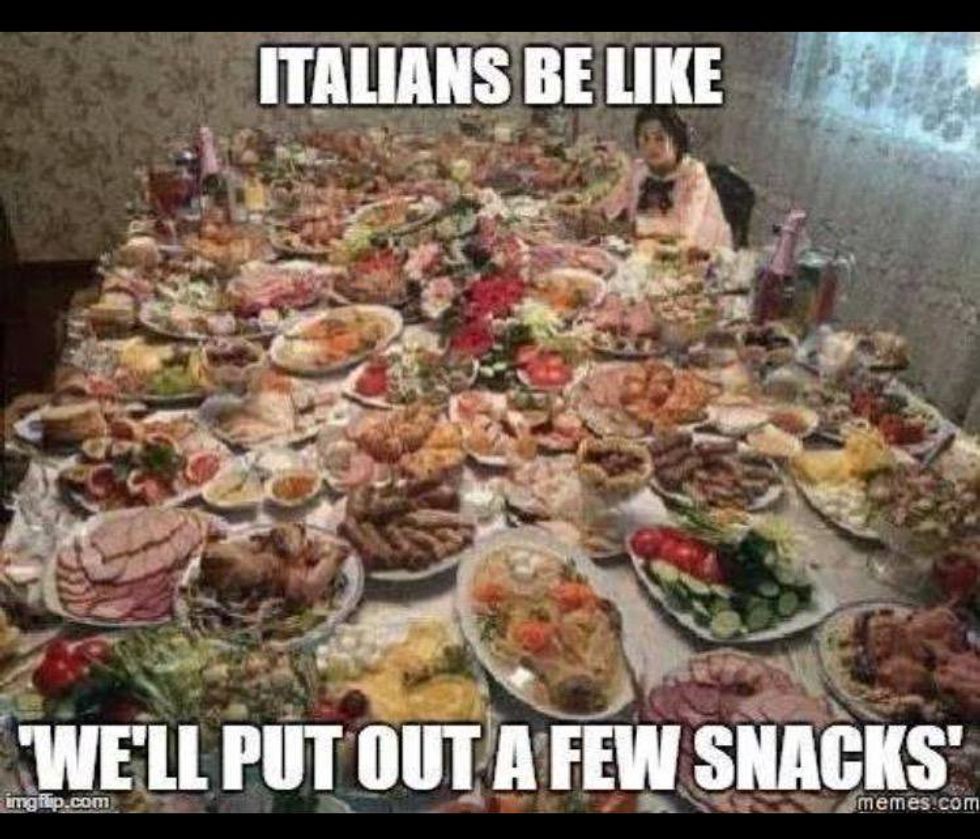 No Italian family entertains without food. Appetizers are the staple to every Italian gathering. You mom told you she was only putting out a few things, but all of a sudden the table is covered with three trays of antipasto, homemade spinach dip, cheese and crackers, rice balls, a Naan bread pizza, deviled eggs, and crab cakes. By the time everyone has finished the appetizers, no one is even hungry for dinner anymore.
5. THE WOODEN SPOON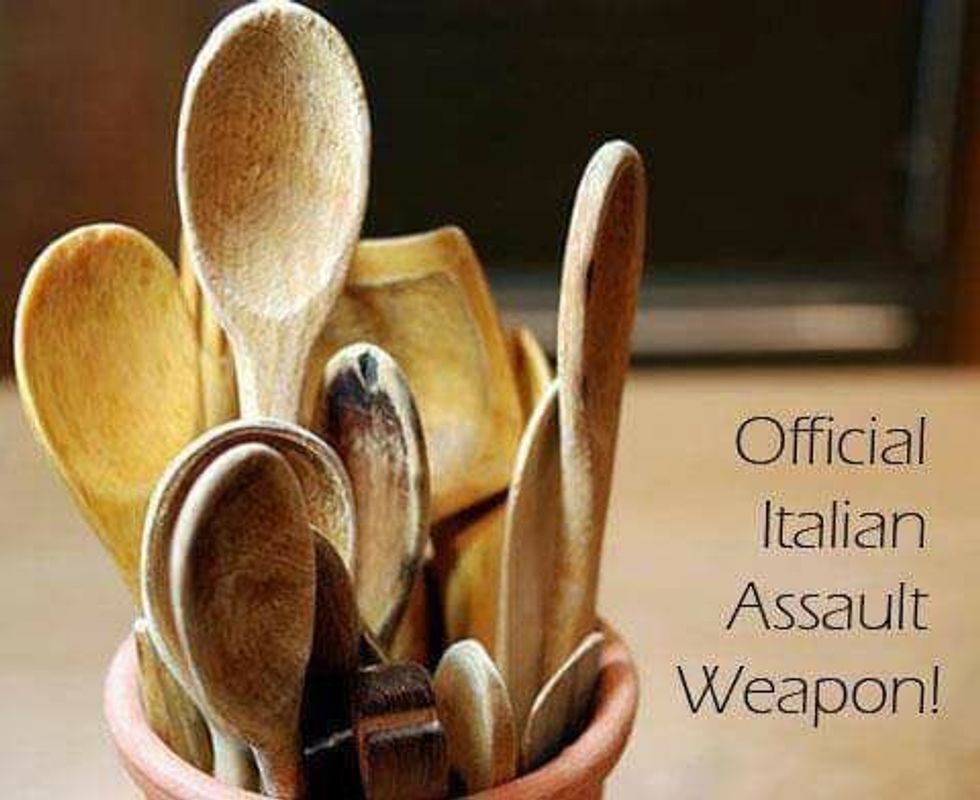 The wooden spoon is vital to every Italian family. It is a tool for stirring the macaroni and gravy. (Yes, it's macaroni and gravy not pasta and sauce.) But most importantly, it's the go-to tool to discipline misbehaving children. A true Italian will bolt at the sight of their parent holding the wooden spoon.
6. THE FEAST OF THE SEVEN FISHES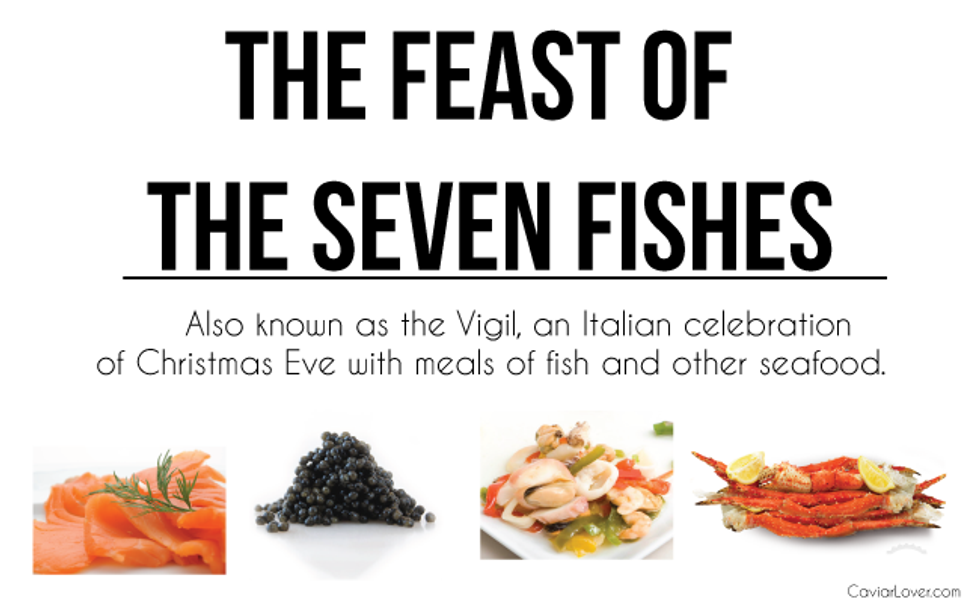 Arguably one of the best Italian traditions is the delicious Christmas Eve Feast of the Seven Fishes. Christmas Eve is more of a holiday than actual Christmas Day itself, and it is celebrated with an assortment of seven fishes introduced in a multiple course meal. The appetizers may have fish in the antipasto, anchovies in the zeppolis, or anchovies served in the baccala. The main course often involves a linguini seafood dish filled with clams and mussels. However the fish is served, it is always a delicious and anticipated tradition.