It's the busiest time of year of year, and if you are an introvert like myself you'd be in a state of panic to be in a crowded mall picking out presents for your friends and family. Well luckily for you I have the tools to provide you on how to make the holidays for enjoy able.
1.🎄 Watching Christmas specials/movies 🎄
What a wonderful way to get into the holiday spirit ! I love watching Christmas specials and movies during this time of year, especially with the family. Here's list of specials/movies that I recommend watching.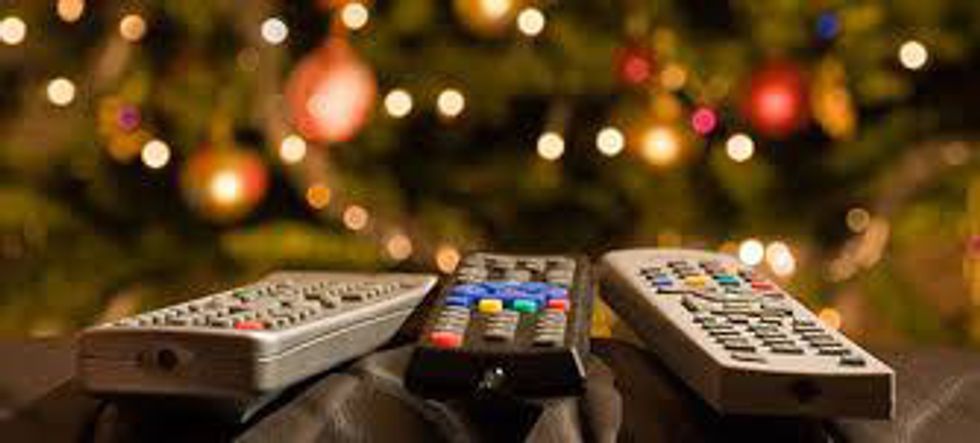 2. 🎄 Decking The Halls 🎄
Making the household beautiful with seasonal decor usually is a pain, but it's so worth it to see the finishing touch of the grand scenery. There are many ways to decorate the house from holiday wreaths to the glimmering lights. Of course the tree is the most important part of the puzzle and not to mention it's most enjoyable, at least I think so, I love to listing to seasonal music while decorating, like The Trans-Siberian Orchestra and of course The Nightmare Before Christmas soundtrack.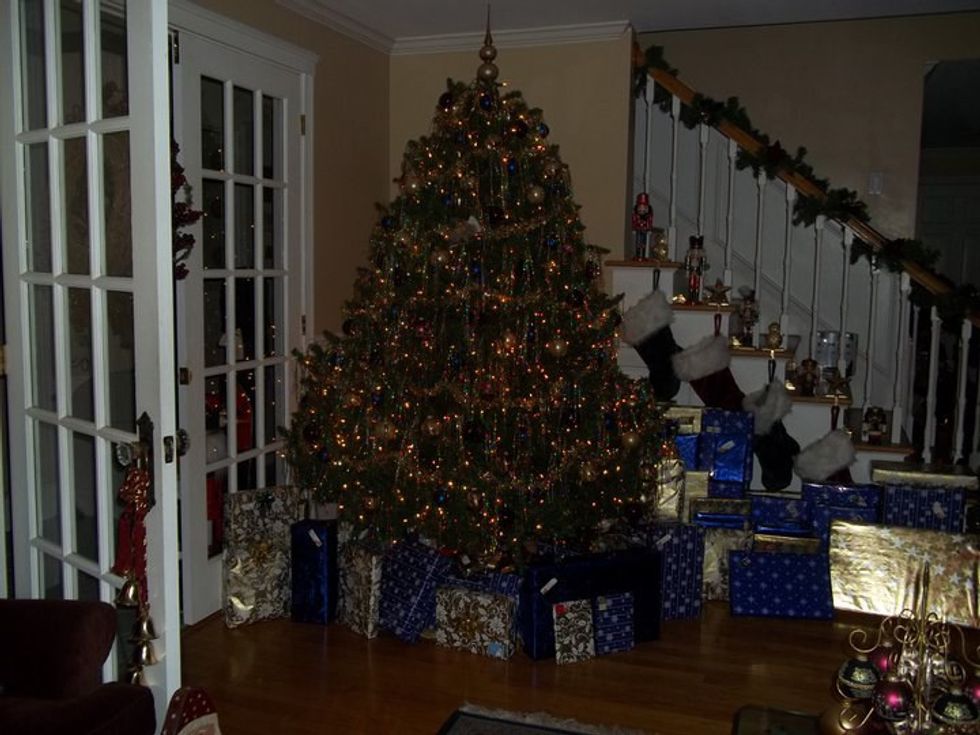 3.🎄 Festive Sweaters 🎄
Ah Yes. The warm and uncomfortably itchy ugly Christmas sweater. I always love looking at the many differently colored patterns of these wonderful sweaters. If you have sensitive like mine, the itchiness might be a little too much to handle, but don't worry a simple mixture of cold water and white vinegar will do the trick. Knitting them is always a great way to pass the time but If you can't knit and interested in purchasing these sweaters here's a list of stores I recommend visiting.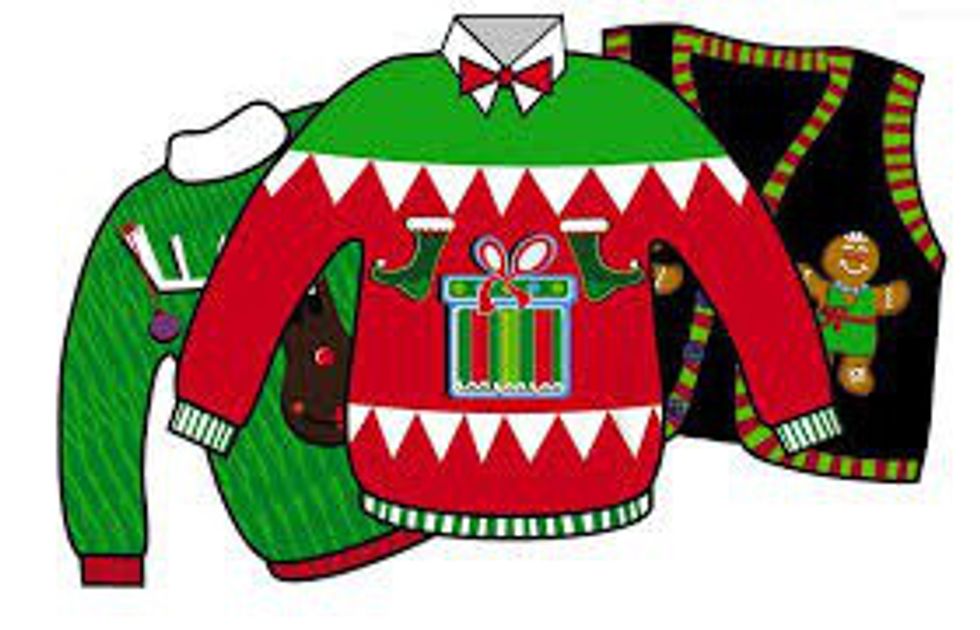 4.🎄 Sweets for Santa and Guests🎄
Seasonal goodies are the best part of holidays, they are not only party favors for your guests they can be used to give gifts to people you love and set out on plate to thank Santa Claus for all his hard work. Here's a list of deserts I recommend baking
5.🎄 Reading/ Telling Christmas Stories 🎄
When I was little my mom would read the Polar Express book and she even made sound effects with a train whistle and the famous bell that belonged on Santa's Sleigh. There are many other books you could give a try for example Charles Dickens's Christmas Carol or If you are a fan of CreepyPasta's like myself you could always read one of them. "Wait, There's creepypasta's that are Christmas related?" I hear you ask, Of course there are, why else would Andy Williams write "There'll be scary ghost stories" in his song "It's The Most Wonderful Time Of The Year" Not to mention the famous Krampus is a big culprit too. Make sure you get comfortable grab a mug of eggnog or hot cocoa because here's a list of Christmas/winter themed creepypasta's I recommend looking into
6. 🎄 Art Challenges 🎄
Yes! There are art challenges in December too! It services a great way to distract yourself from all the hustle and bustle. To refresh your memory on what this activity is, its a challenge to either draw with a pen or pencil and draw something from a themed challenge to be submitted onto any social media site all throughout the month of December. There are a lot of different art challenges, like Drawcember which is drawing something festive, Pokeddex aka Pokeddexy is drawing your favorite type of Pokemon from the Pokemon franchise. And saving the best for last Diecember it's very similar to Goretober but instead of Halloween related things being drawn in a horrific manner add Christmas in the mix and you are good to go. This is all time consuming, but fun, and if you miss a day that's alright but I'd personally never do that because I am a perfectionist.
I hope these suggestions keep you busy and help you get into the holiday spirit. Have a wonderful Hanukkah, Kwanzaa, A merry Christmas and a happy New Year!