The past week it has been extremely hot and I honestly wanted nothing more than to be spending my time at the beach. This past summer I had the opportunity to take several trips to the beach and I had such great experiences. Being as though I am from Maryland, my go to beach is Ocean City because it is less than three hours from my house.
Each time I go to the beach I make it a priority to get a well deserved treat. After a long day in the sun and relaxing at the beach it is always nice to take a nice stroll down the Boardwalk because it is fun and there is always something to do. Even though I probably shouldn't be, I am always excited to take advantage of opportunities to eat. I wanted to share some of my favorite snacks, ones found anywhere and some that are specific for the beach that I always go to. Below are just some of the food choices that I will always take advantage of when I can:
1. Funnel Cake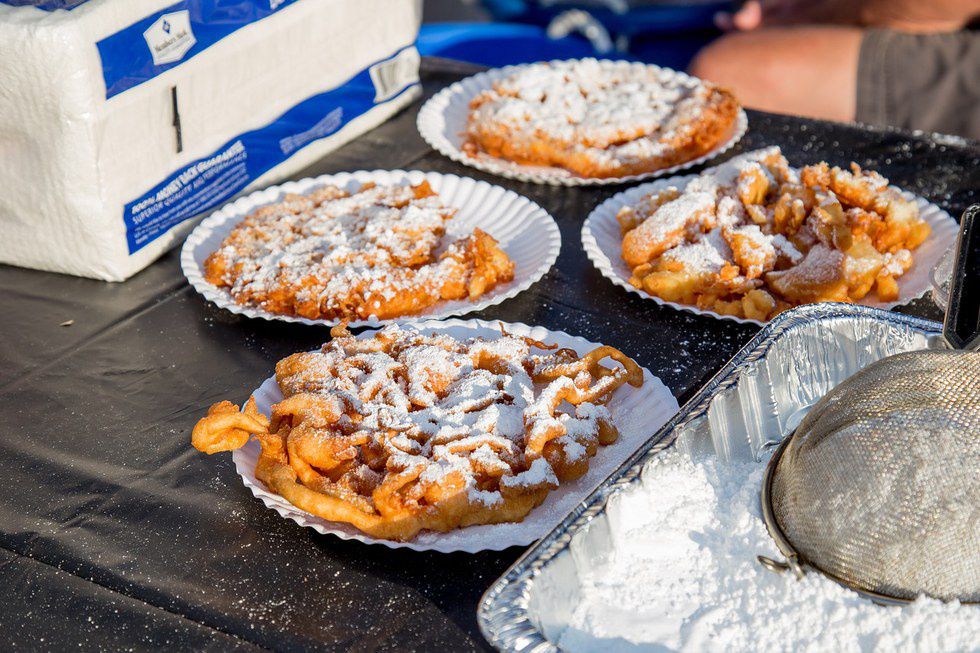 You can pretty much find funnel cakes anywhere, they are not really beach specific. You can always find them if you attend a fair, carnival, or even a festival. My advice to you would to be wear light colored clothing because it is less likely to see the powdered sugar that has found its way on your clothes.
2. Dippin' Dots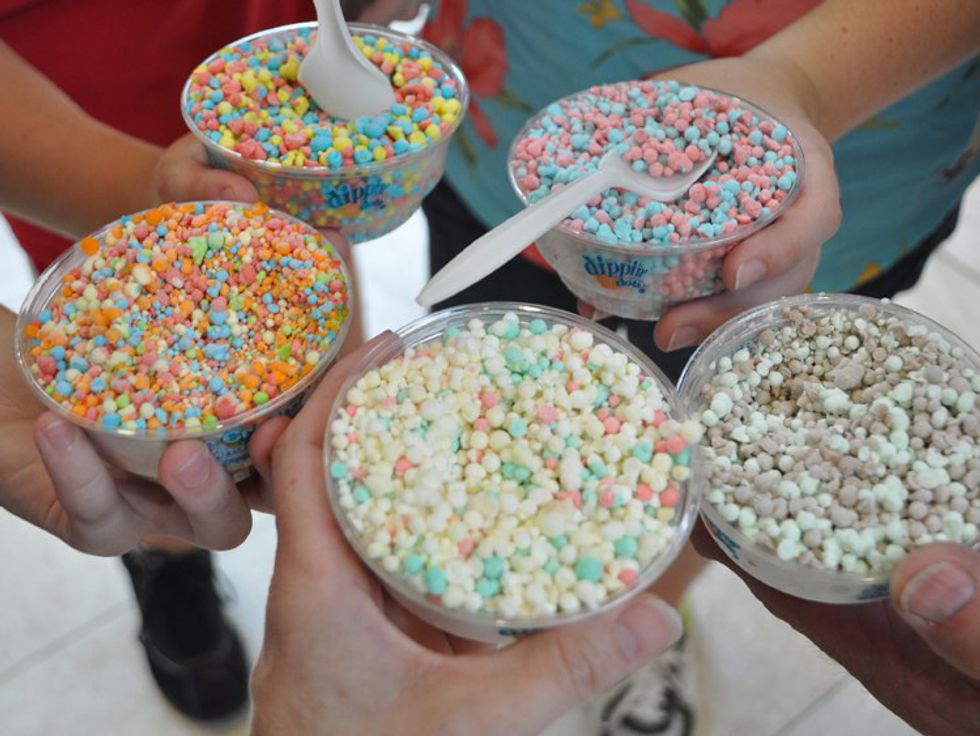 I love ice-cream, and would eat it everyday if I had the chance to. Although Dippin' Dots aren't common everywhere you can always find them at your local sports stadium, amusement park, or maybe even at the boardwalk at your closest beach!
3. Cotton Candy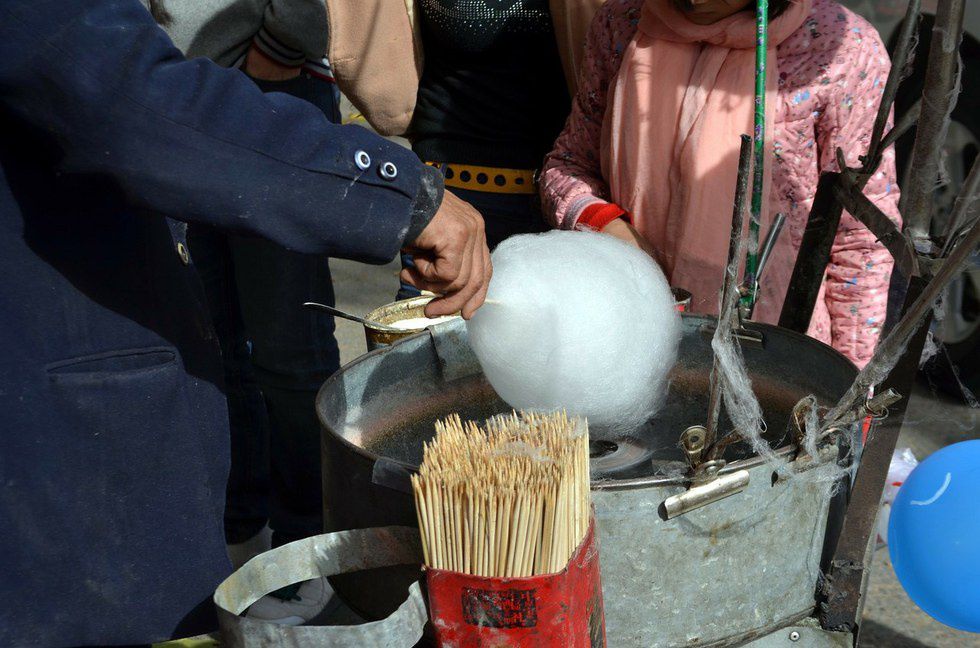 Cotton Candy isn't something that is eaten everyday, so when you have the chance you should take advantage of the opportunity and eat as much as you want... you deserve it (: !
4. Thrasher's French Fries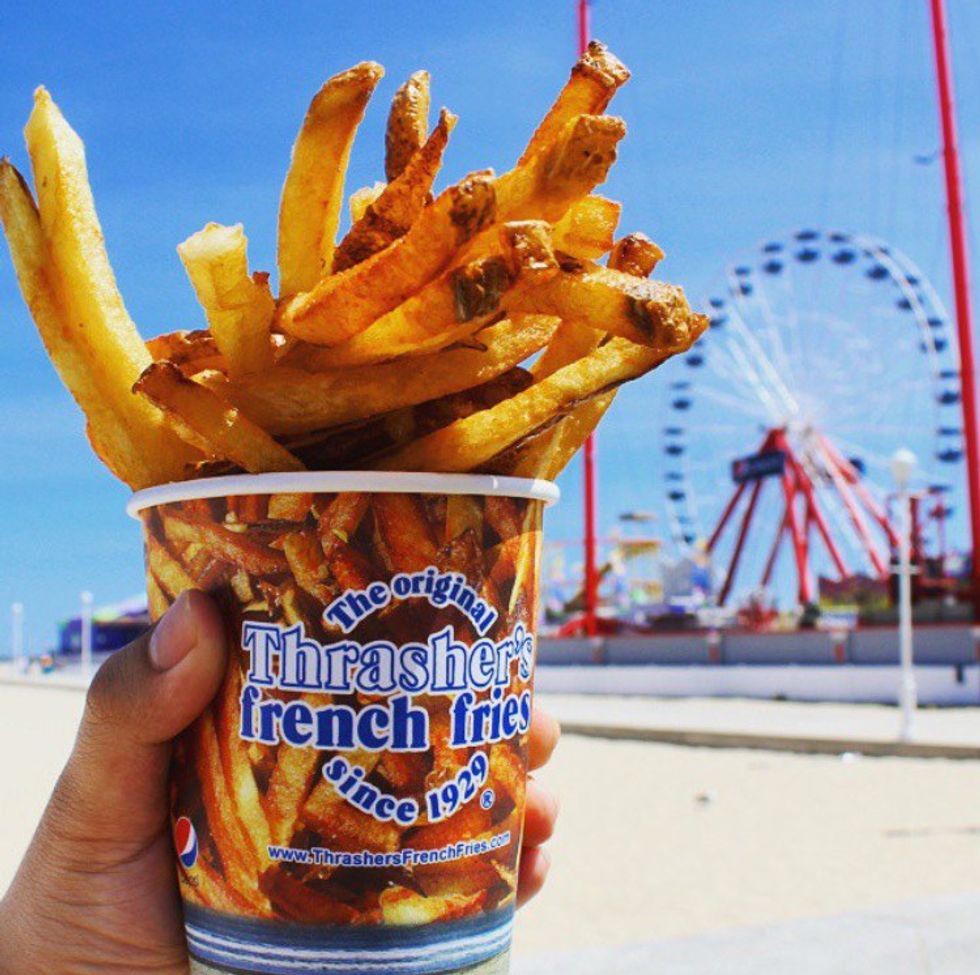 Because I was wishing I was at the beach right now of course I had to include some things that are native to Ocean City. Thrasher's french fries are delicious and are definitely not worth missing the opportunity to eat them.
5. Dumser's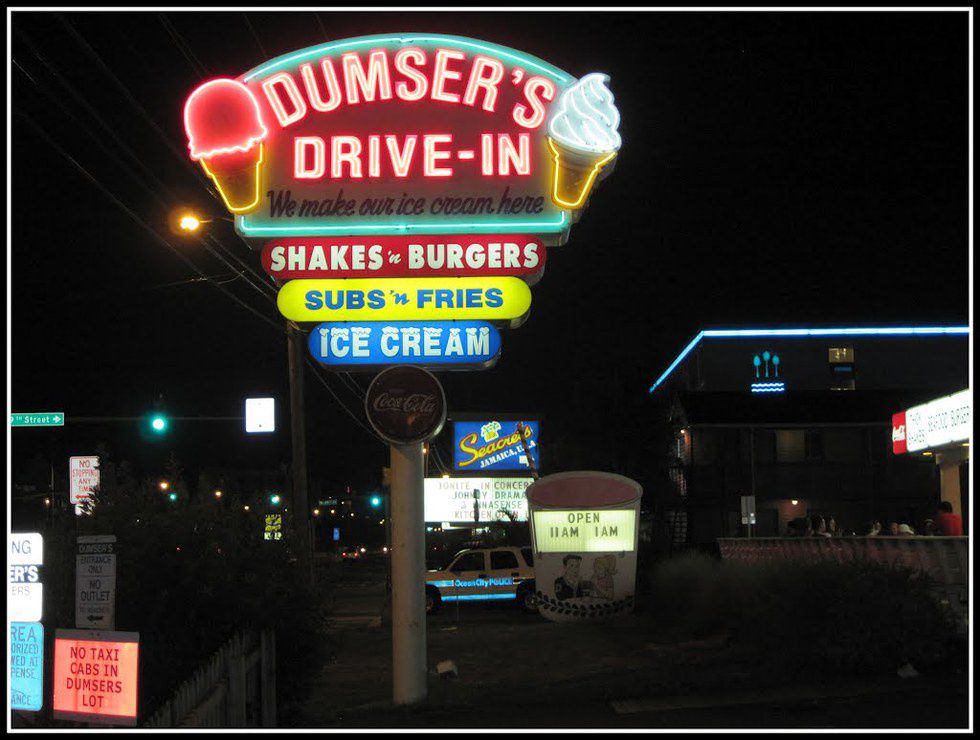 As stated before I love ice-cream. Dumser's is one of my favorite places to visit while at the beach! If I'm lucky, I go more than once in a single trip to the beach!
6. Boardwalk Fries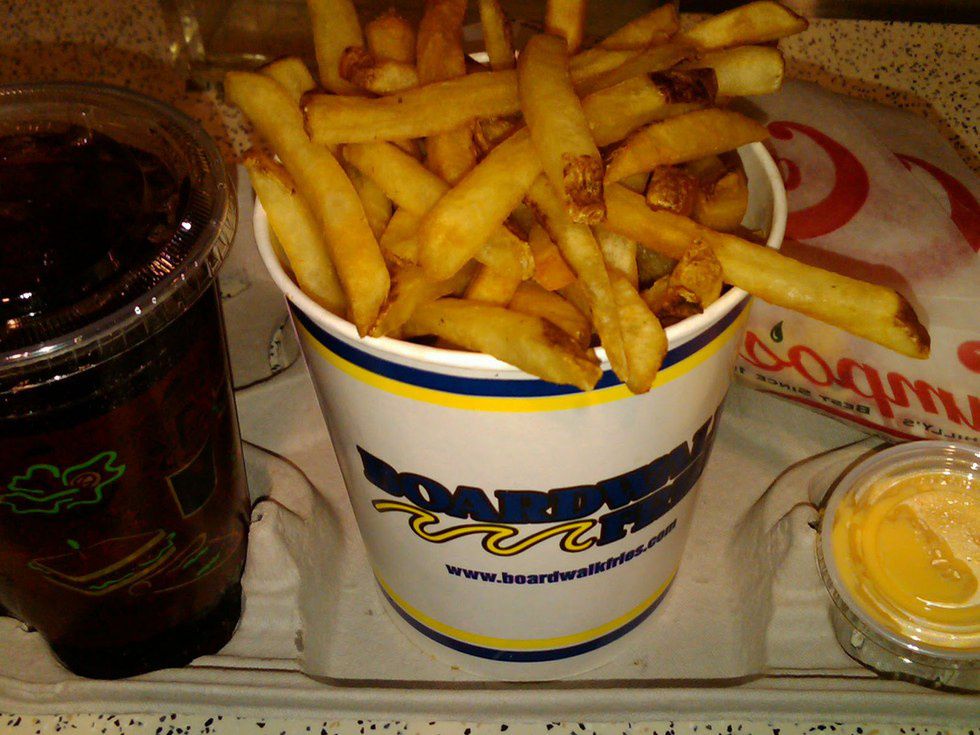 Boardwalk Fries are pretty common but originated in Ocean City. They are a perfect grab and go snack.
Funnel cake, cotton candy, and Dippin' Dots are great, but if you ever find yourself in Ocean City, Maryland I would definitely recommend the items well known at the beach! I know what you're thinking, you don't think you can eat this unhealthy when at the beach because you need the perfect beach body right> Well I just wanted to leave you with this message: