Whether you're out of meals, or can't bear another second in a claustrophobia-inducing and barely upholstered booth in the bowels of the student center, this list can help you avoid Dhall and feel full until you're ready to face the beast once again.
Note: Not all of the following meals are nutritious enough to keep you swerving Dhall for weeks at time, and unfortunately, you will have to journey back to the salad bar, eventually. You might also have to borrow some utensils, or maybe even some ingredients from your dorm mates or close friends, but isn't that sense of community and pure desperation what college is all about?
1. PB and apple sandwich.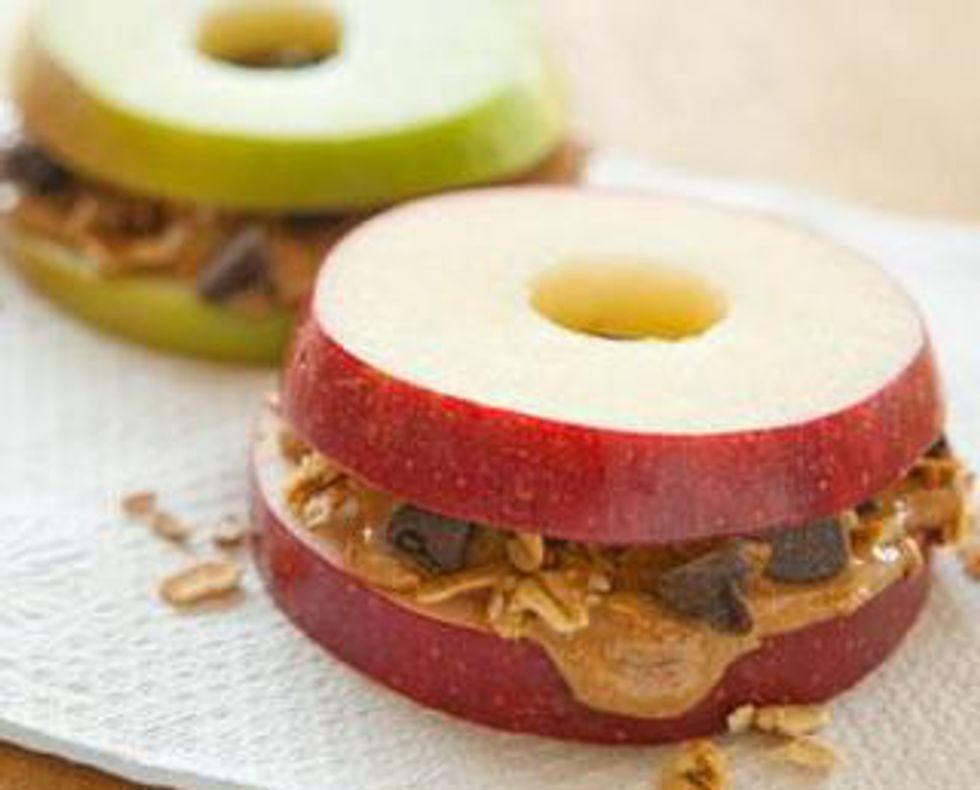 The best part about this recipe might be the creativity with which it can be approached. Take a couple of those apples you stole from Dhall (own up; we all do it), remove the core, and slice them up horizontally. Slather some peanut butter across the center, and you've got a PB&A! To shake things up a bit, add some leftover granola, break up some chocolate pieces, or if you're desperate for some texture, break up those stale tortilla chips lying over there. You know where.
2. Ramen wrap.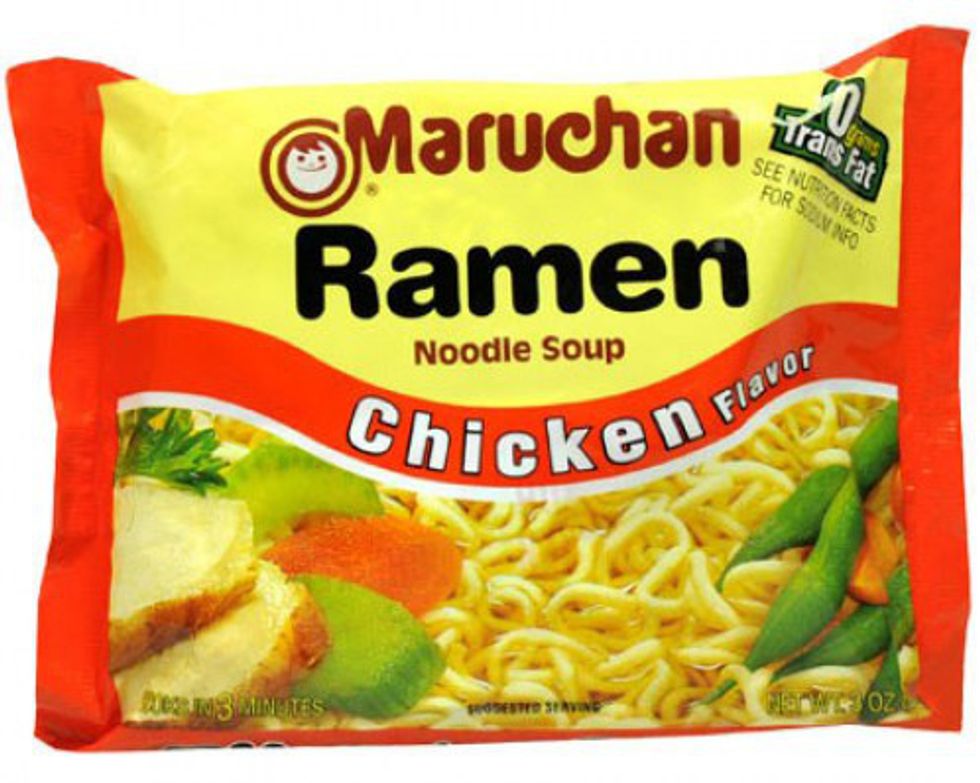 The running joke is that college students live off ramen noodles alone, but a miniscule budget and an even smaller amount of time to cook actual meals extends beyond the college population. Though I wouldn't suggest eating this most days a week, substituting these ramen wraps for an occasional meal when you're not feeling Dhall will get you to the next day.
Swipe some of those flour tortillas from the deli station the next time you're in Dhall. Cook your ramen using a bowl, water, and a microwave (yours, your friend's, or the one in the community kitchen). Dump off the excess broth before arranging the ramen in the center of the tortilla and rolling it up as you would a burrito or enchilada. For an added bonus, throw in some shredded cheese or that can of tuna you've been trying not to eat for the past month and a half.
3. Salsa rice (guess what's in it?)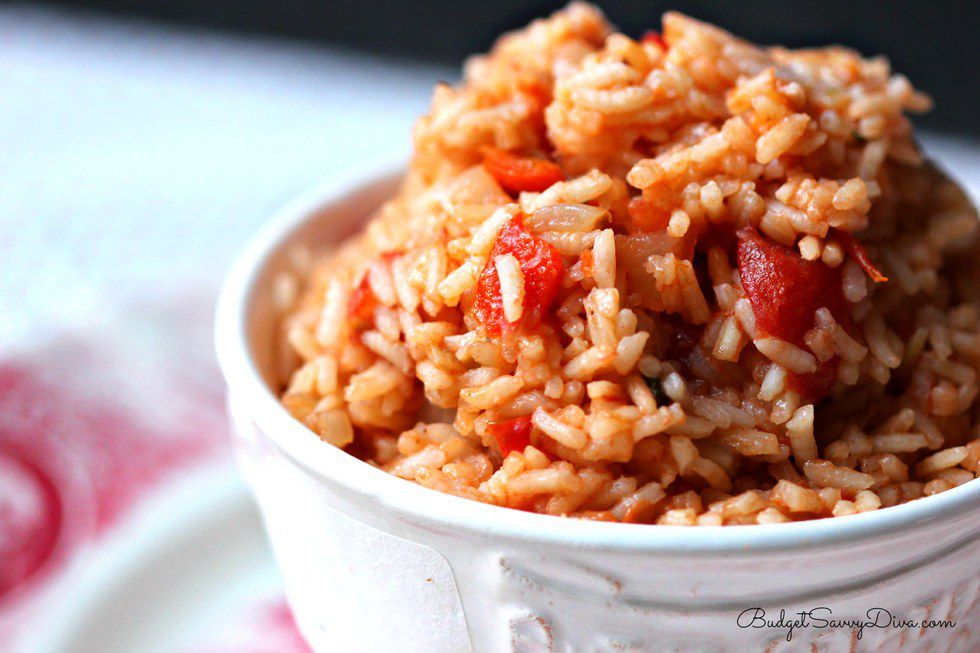 Recall those stale tortilla chips. At one time, you gleefully crunched those mounted with an ample measuring of chunky salsa roja, and you've just remembered the half-full can in the refrigerator. Swipe that can from the frosty cavern and grab a bag of dollar rice and heat that bad boy up. You might also want to heat up your salsa a bit, as you're about to stir it into the rice and might not enjoy the shocking combination of warm, steamy rice and salsa from the Arctic tundra in your mouth. As you might have anticipated and when the rice is ready, pour off any excess water and toss in the leftover salsa. Voila!
4. Breakfast in a mug.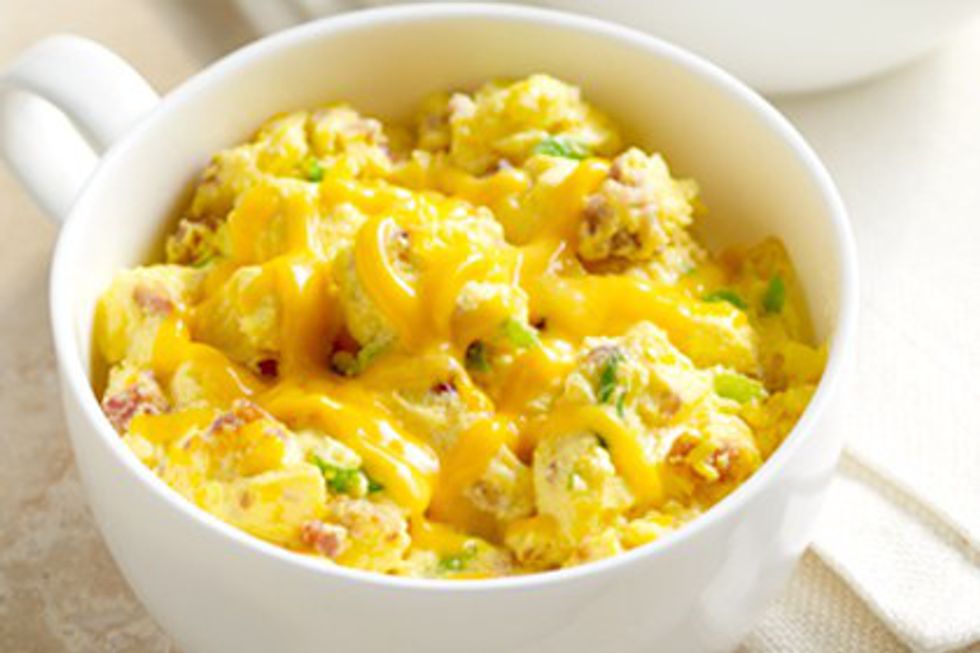 Need something quick and protein-rich to get you through early morning classes but can't bear more water, powdered eggs? Make your own in a coffee mug. For an easy, basic breakfast, you'll need three ingredients: butter, eggs, and water. These are all ingredients you can either scavenge throughout the dorm or from your friends or pick up for relatively cheap at the local ALDI Remember a shopping bag.) You can substitute milk for water, if you have it, and add salt and pepper to taste.
Toss a tablespoon (more or less) of butter into your mug and microwave it until melted (about thirty seconds). Break a couple eggs into the cup and send it back to nuke heaven for another forty-five seconds. Add your salt and pepper, if you so choose, before the first trip back to the microwave. After forty-five seconds is up, stir the eggs to ensure even cooking, and return the mug to the microwave for forty-five seconds more. To kick things up a notch, top your breakfast mug with some shredded cheese. You can dress this recipe up any way you want, with whatever you have on hand. Try adding vegetables or bacon (both microwavable) while cooking or hot sauce to the finished product.
5. Pasta (you don't need the stove).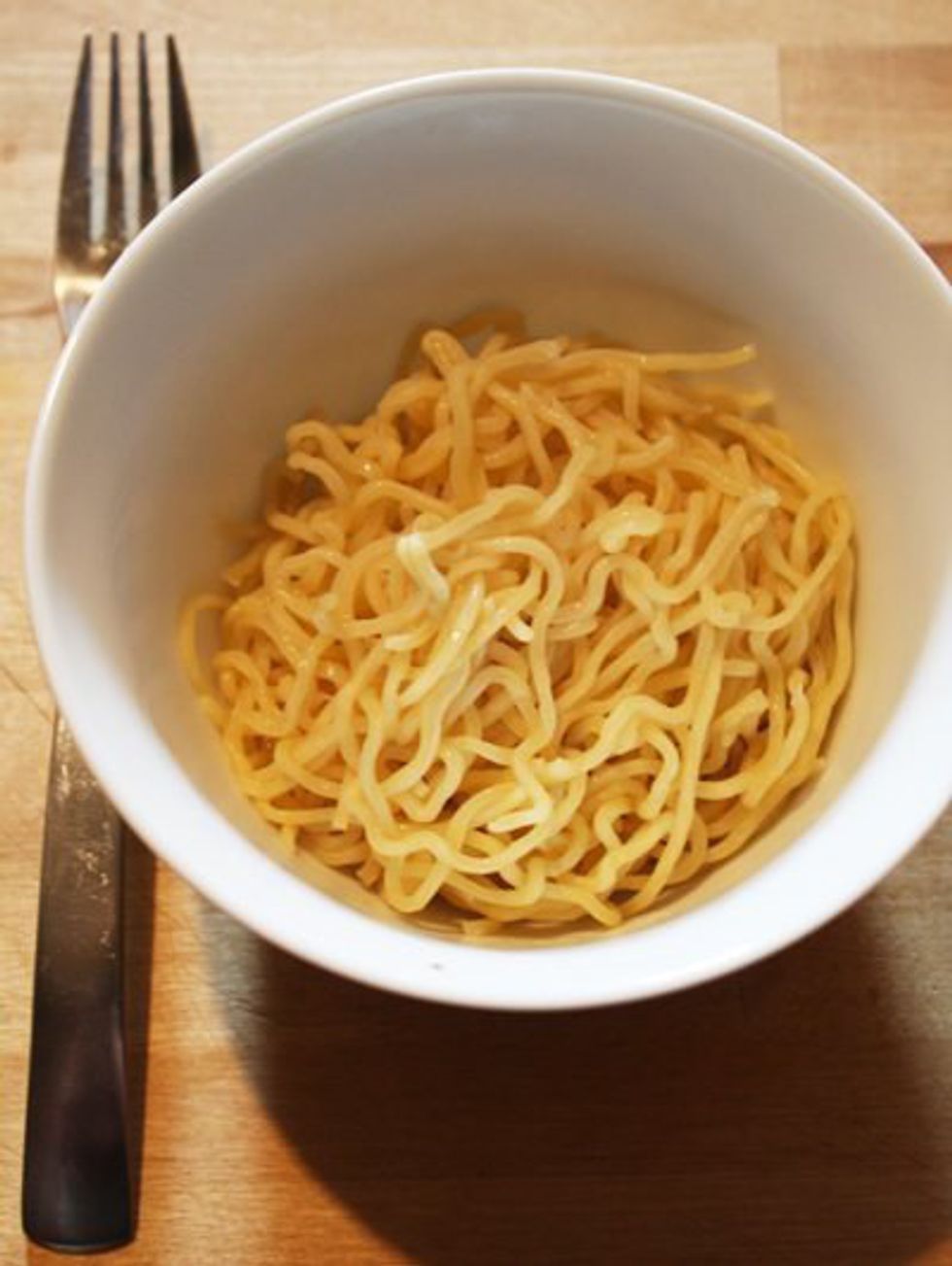 Picking up a box of your favorite pasta is a comparable alternative to sodium-bloated, heart unhealthy packaged ramen. You'll need a microwave-safe bowl, a cup of pasta (more if you wish) and a half cup of your preferred pasta sauce. If you're not into tomatoes or can't get to any pasta sauce, skip the sauce for some butter and salt or plain old (never disappointing) olive oil. Add the pasta to your bowl and cover it with water by a few inches.
Check the pasta box for the recommended cook time and add three to four minutes for your microwave cook time. After cooking, drain the water off your pasta as much as you can (It's hard without a colander, but you can use a spoon to keep the pasta from going down the drain as you gently tip out the water.) Heat up your pasta sauce and stir it in, or add butter and salt or olive oil to the warm pasta and toss.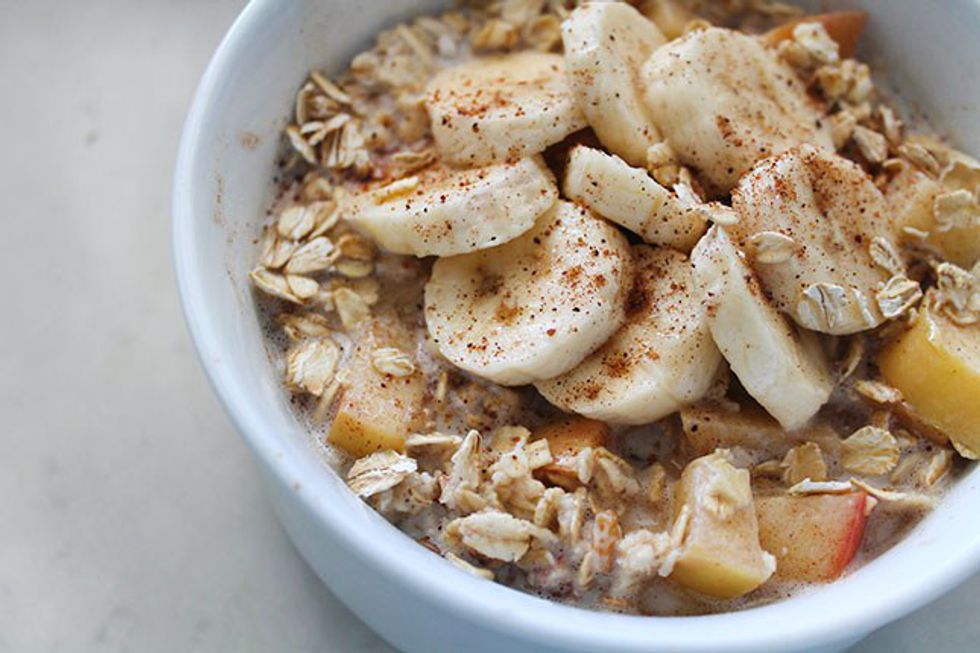 We all need a sweet treat, so what better to top off the list than a hearty instant oatmeal combination? For this recipe, you'll need some packages of instant oatmeal, some (typically overripe) bananas and apples from Dhall and some butter (also available at Dhall). You may substitute butter in this or any of these recipes with your favorite alternative, such as any of the cold-pressed oils, Greek yogurt, applesauce, pumpkin puree or nut butter. Just remember that whichever you choose is going to alter the taste of your finished product a bit!
Cut up your apple into smallish pieces and add them to a microwave-safe bowl. Add your butter or butter alternative, and then sprinkle on cinnamon if you want or have it. Microwave this concoction for a minute, and stir afterward to ensure the apple and butter are combined. Microwave for thirty seconds longer (gotta get those apples warm n' smushy). Set the apples aside, and slice your banana. Cook two packages of instant oatmeal according to the package directions, and stir in your apples. Top with the banana slices, and dig in.