If you have been wondering what activities will keep your kids busy this summer or want to have some fun activities up your sleeve for the 4th of July or any event at some point during the summer, you have come to the right place. Some are classic, of course, you can't forget about corn hole, but others are some you may have never heard of. Have fun!
1. Yard Twister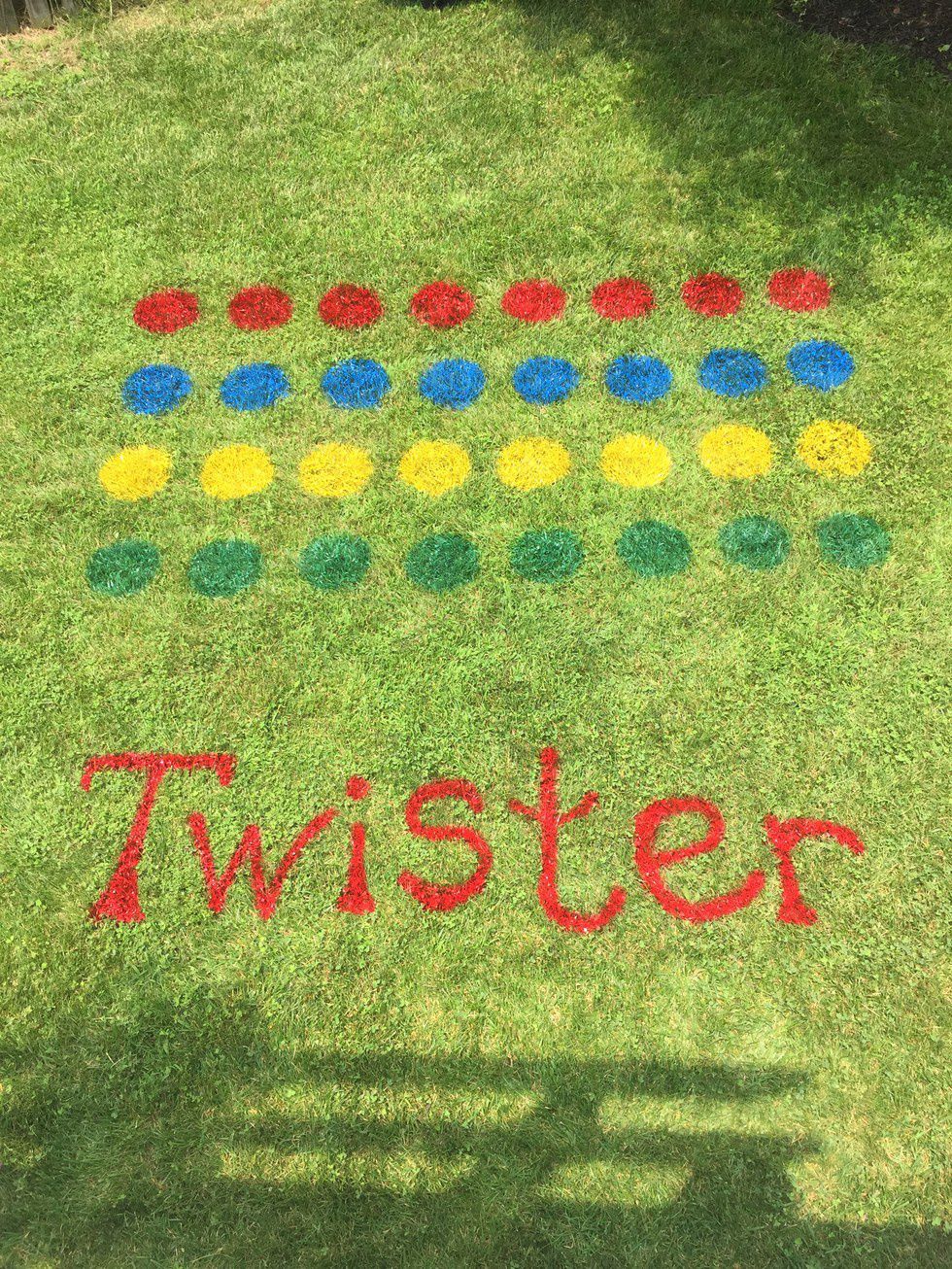 When I first saw this, I thought it was a cool idea, until the thought of paint ruining the grass crossed my mind. To avoid damage to the grass, you can use ground marking spray or chalk spray, so in a couple of weeks your grass grows out. You can make the Twister board as big or as small as you like, and you can make the dots bigger or smaller depending on the age or level of difficulty you want to make the game.
2. Giant Jenga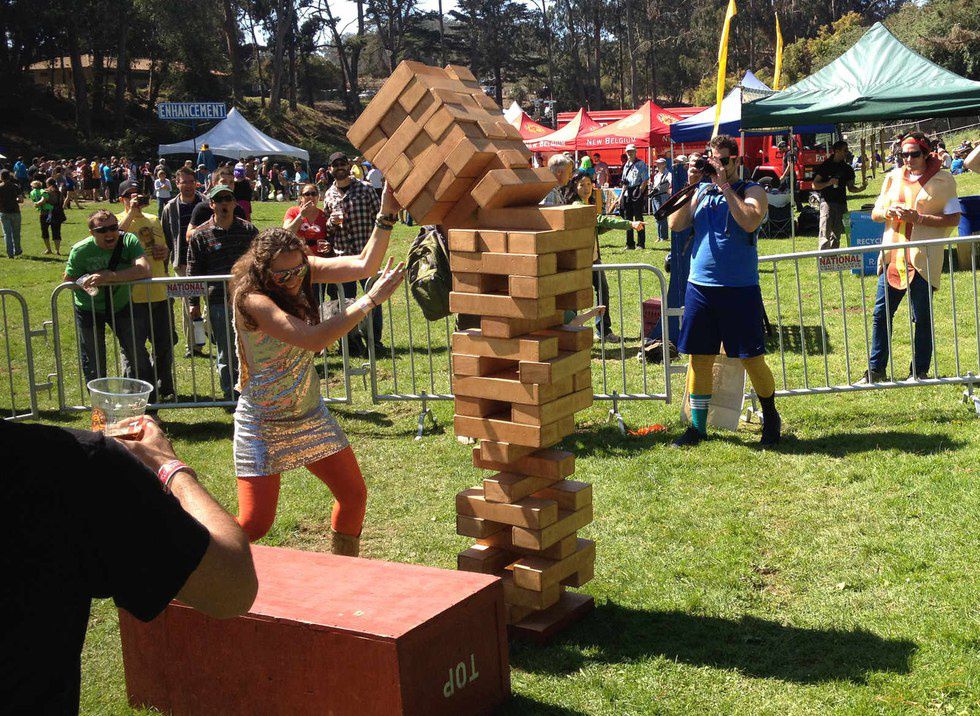 Everyone loves the little version. So, why pay money when you can make your own for a couple of bucks? All you need is a couple of 2x4s and you are golden. You do not have to worry about cutting them or sawing them yourself because most hardware stores will cut them to the length you want them for you. The best part is you can decorate them any way you want.
3. Backyard Bowling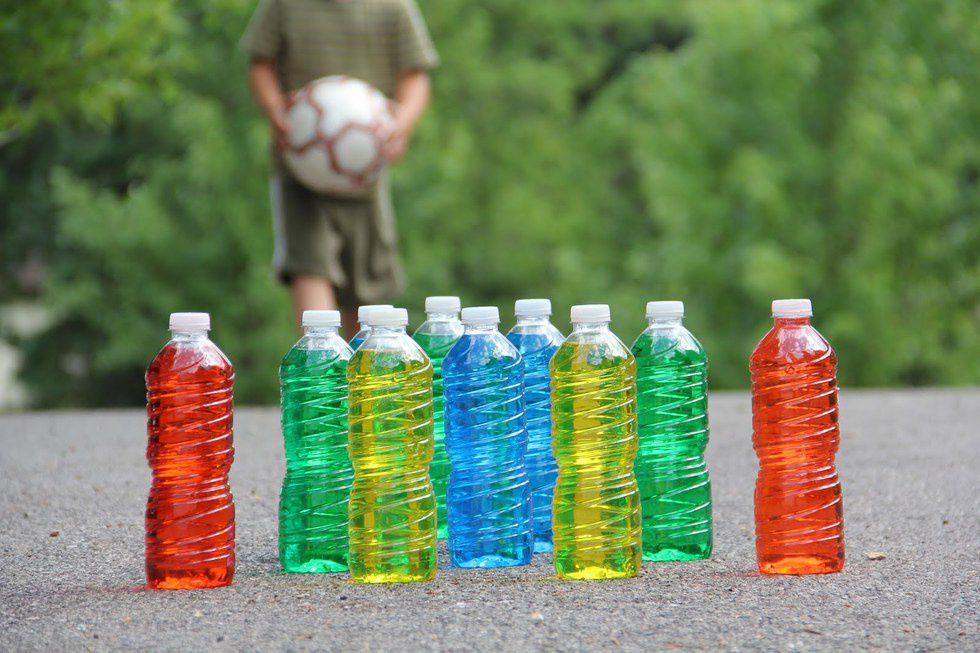 This may take a little longer to make and set up, but in the end, it will be a hit. For the pins, you can use old water bottles and decorate them any way you choose. You can use tennis balls, kick balls or any ball you want – smaller to make it tougher or maybe bigger to make it easier. Make the runway in the driveway with some chalk or however you desire, and then you're all set!
4. Tin Can Toss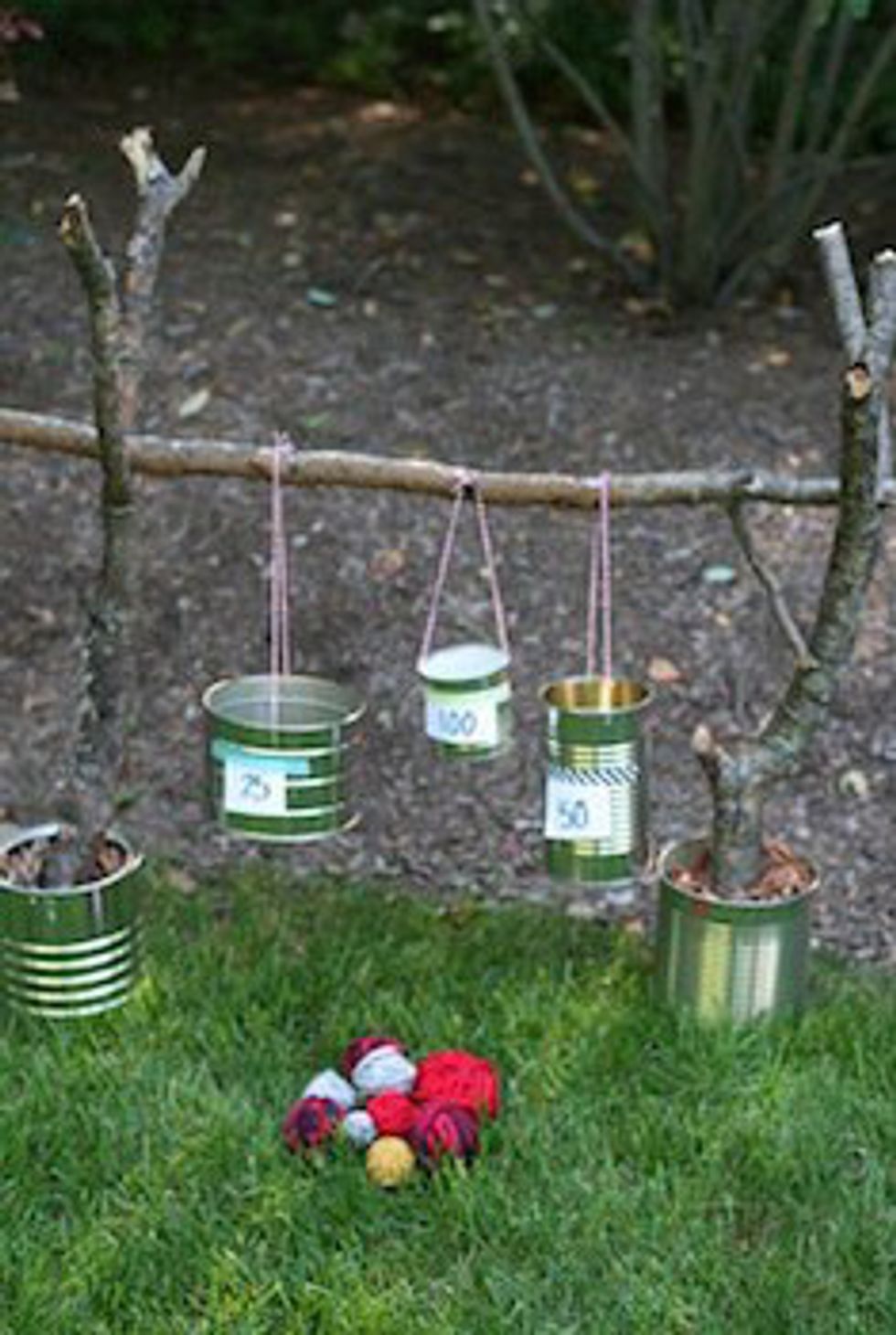 Hang any size or different size tin cans from a home made structure. Try to toss rocks, bean bags, anything you want into them. You can label them different point values or make different levels. The imagination for this one is truly endless.
5. Tug-Of-War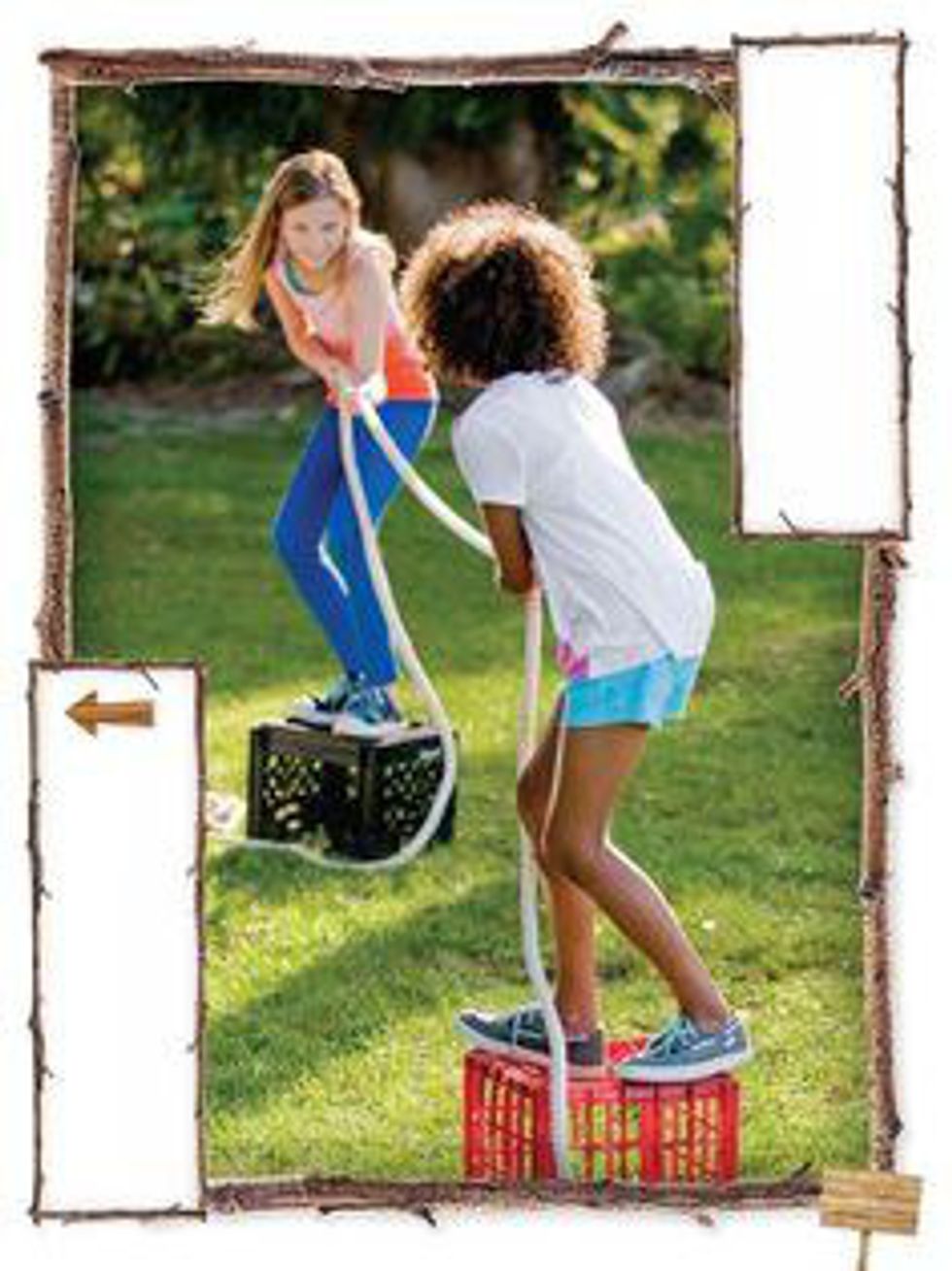 Take this game up a notch. Instead of just standing on the ground, stand on a small bucket or milk crate of some kind and make it a balancing game, too. Neither the milk crate or bucket should be too high, so no one will get hurt if they fall off.
6. Slip 'N Slide Kickball
You may have seen the video of people playing this game, but have you ever actually tried it? Well, now you have no excuse. The kickball field is set up like a regular field, with four bases and a pitcher, but the bases are kiddie pools, and there's a homemade Slip 'N Slide between each of the bases. The game is the best and most dangerous one you can play in your backyard. The kids in the video are falling into each other left and right, but it looks like they are having the time of their life.