The hottest musical right now is Lin-Manuel Miranda's "Hamilton." You've probably heard about it, and if not, you should look it up immediately. Not only is the music amazing, but so are the lyrics. Why not use some of these fire lyrics to make a fire Instagram caption? Here's a list to get you started.
For pics when you're really feeling yourself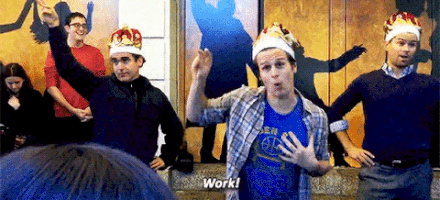 1. "Werk, werk."
2. "Boom."
3. "What do we have in common? We're reliable with the ladies."

4. "The world will never be the same."
5. "How you say, no sweat."
6. "This guy (girl) is non-stop."
7. "Sometimes I wonder why I even bring the thunder."
8. "The room where it happens."
For pics with bae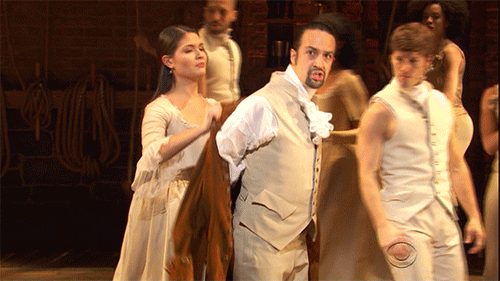 9. "Boy, you got me helpless. I'm helpless."
10. "Look into your eyes, and the sky's the limit."

11. "When you said 'Hi,' I forgot my dang name. Set my heart aflame."

12. "Love doesn't discriminate between the sinners and the saints. It takes, and it takes, and it takes."
13. "We don't need a legacy. We don't need money. If you could let me inside your heart, that would be enough."
For when you're feeling emotional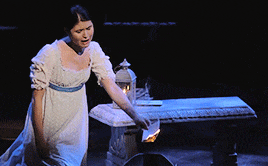 14. "We rise, and we fall, and we break, and we make our mistakes."
15. "Head first into the abyss."
16. "I've never been satisfied. I will never be satisfied."
17. "Wait for it."
18. "Close your eyes and dream."
19. "In the eye of the hurricane, there is quiet for just a moment, a yellow sky."
20. "The world seemed to burn."
21. "The world has no right to my heart."

22. "There are moments that the words don't reach."
23. "What is a legacy? It's planting seeds in a garden you'll never see."
24. "When you're gone, who remembers your name? Who keeps your flame? Who tells your story?"
25. "And when my time is up will I have done enough? Will they tell my story?"
For when you're going out with your BFF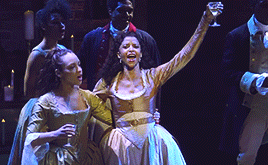 26. "Let's have another round tonight."
27. "Raise a glass to freedom."

28. "We have seen each other through it all."
29. "My right hand man (woman)."
30. "Look around, look around at how lucky we are to be alive right now."
31. "The world turned upside down."
32. "Ladies and gentlemen, you could've been anywhere in the world tonight, but you're here with us in New York City (or insert location here)."
33. "There's trouble in the air, you can smell it."
For your picturesque vacation Instas: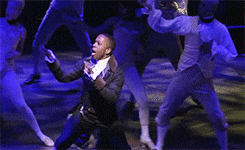 34. "In the greatest city in the world"
35. "The world you keep erasing and creating in your mind.
36. "Run away with us for the summer."

37. "There's nothing like summer in the city."
38. "I wanna sit under my own vine and fig tree."

39. "A moment alone in the shade."
40. "Walking in the park, long after dark, taking in the sights of the city."

For when you start a new life adventure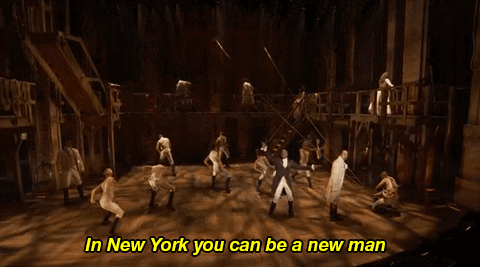 41. "In New York, you can be a new man."
42. "I'm not throwing away my shot."
43. "We'll get a little place in Harlem and figure it out."
44. "There's a million things I haven't done. Just you wait, just you wait."
45. "History has its eyes on you."
46. "Waiting to face whatever's waiting for me in NYC (or insert location here)."
47. "Blow us all away."
For when you want to impart some wisdom on your Insta followers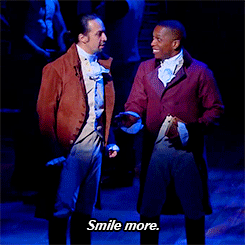 48. "Talk less, smile more."
49. "Do not throw away your shot."
50. "The sun comes up, and the world still spins."
51. "You don't get a win unless you play in the game."