500 Words on Trump's Supporter's #RepealThe19th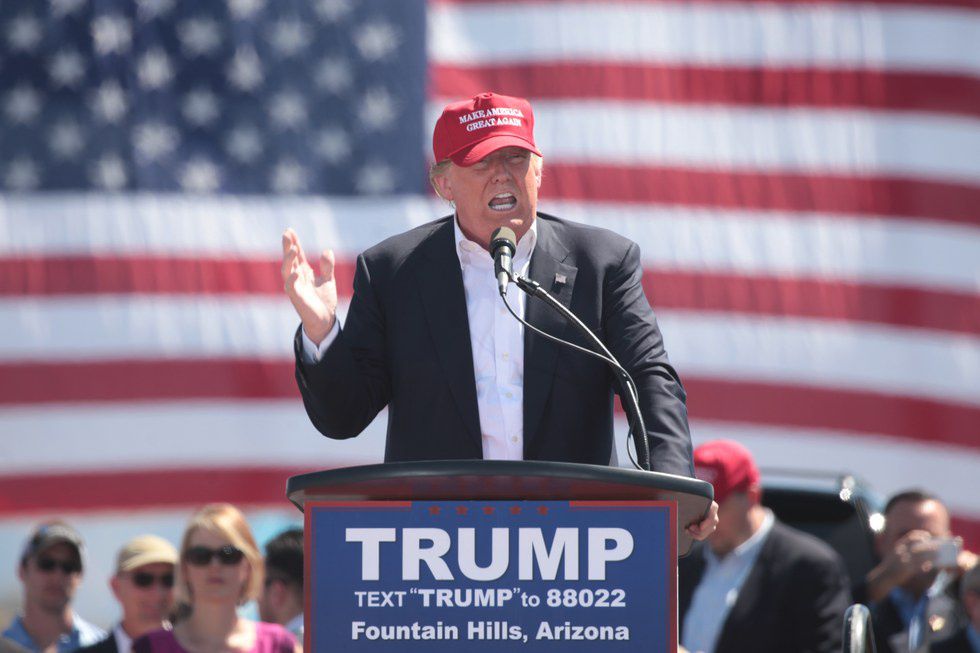 On October 11, 2016, Nate Silver of FiveThirtyEight, shared an image of a map of voting patterns within male and female populations if only one were allowed to vote. Trump supporters, when upon seeing Donald Trump would win the election with an immense amount of votes if only the male vote was used, swarmed Twitter with the hashtag #repealthe19th.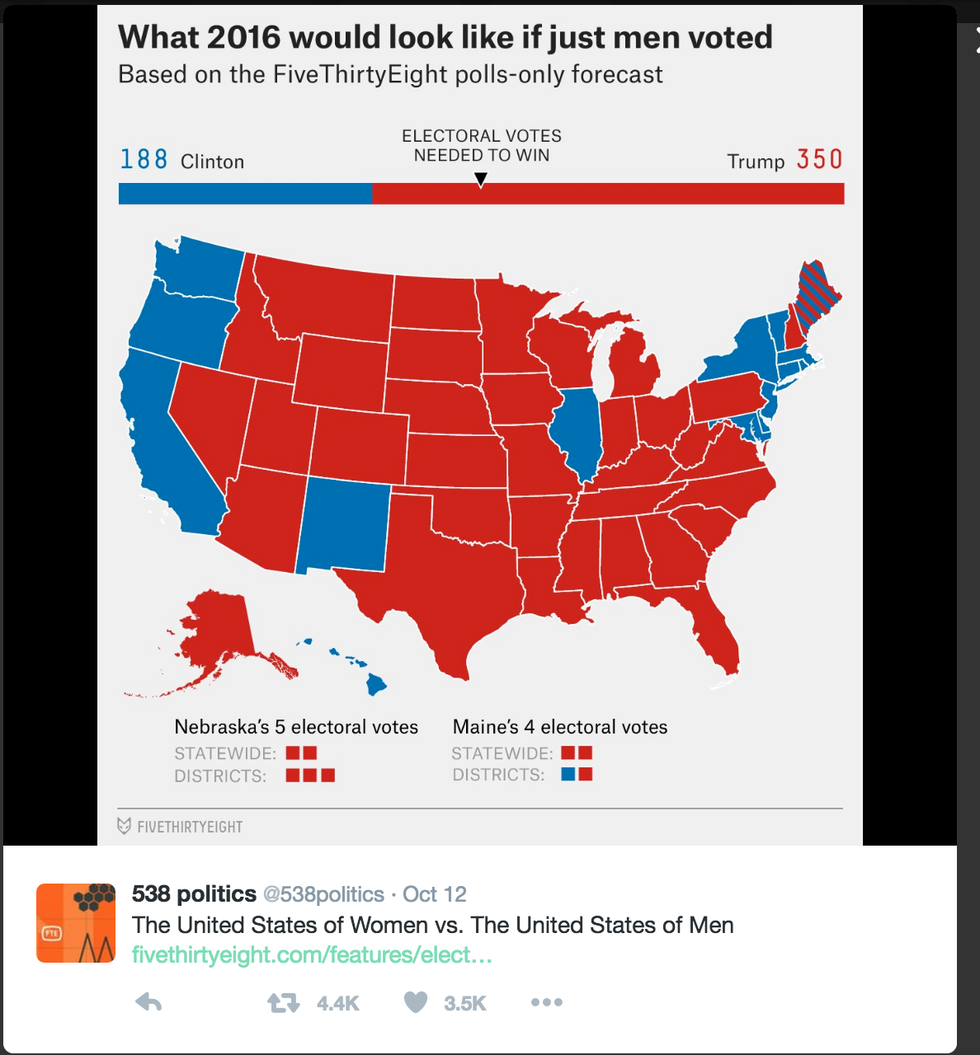 The 19th Amendment provided men and women with equal voting rights in the year of 1920, meaning that for the first time, American women were granted the right to vote, a right that did not come without the help of strong female leaders and national level movements and organizations. It took 70 years before these activists were able to gain the right to vote for not just them, but to every American woman that came after them. And to have women of this century be willing to give up their right to vote so that Donald Trump, a man who has proved to not just say racist comments, but also sexist jokes, and inappropriate, demeaning statements of women in general, is not just a tragedy in itself, but also scary to see the power misogyny still reigns in this society.
As a woman, in a culture that is already dominated by men, it is a struggle to have your voice heard, and at least even acknowledged more when you are a woman of color. Growing up, I never really thought about the inequality women face in this world because I was taught that women should not complain, that men had the higher authority, and they had the last say in everything.
But as I grew, so did my understanding that I did not have to deal with misogynistic comments because as a human, I have the same rights as any other individual, and just because we were different sexes, did not mean that one had to be respected more than the other. I saw women like Beyonce, who as a powerful musician has used her talents to bring light to subjects that many refuse to bring up, or Emma Watson, whom regardless of the level of public awareness from the popularity in the movies she has starred in, talked publicly about feminism; and I became inspired and aware that the voices of women should not be silenced. That we, too, are filled with ideas and a drive to show the world that we are worth the same value that a man is given in this society.
That is why it is a tragedy to see men, who should have better morals and sense to not encourage the popularity of this campaign, but even more so disheartening to see women so willing to give up everything other women have fought for so easily. That is why we must strive to seek progress and not return to legislation from decades ago. Because to vote is a human right, your voice in essence, and to give that up, is to let yourself be silenced.