In the film industry, awards season has been in full-force. Now, the nominations for the 2017 Academy Awards have been released, and the categories are all pretty stacked this year, and it looks to be pretty competitive this year. As such, there are plenty of films, actors, actresses, script, etc. that didn't get nominations this year, even if they may have been deserving. Time will tell if the Academy made any huge mistakes this year in snubbing a film, actor, actress, or a script, but it's something that isn't too uncommon in Oscar history. Through decades, there have been countless nomination snubs, with some more notorious than others that in hindsight are downright mind-blowing. So, in honor of the 2017 Oscar nominations, here are the some of the most notable Academy Award nomination snubs:
1. "The Nice Guys" for Best Original Screenplay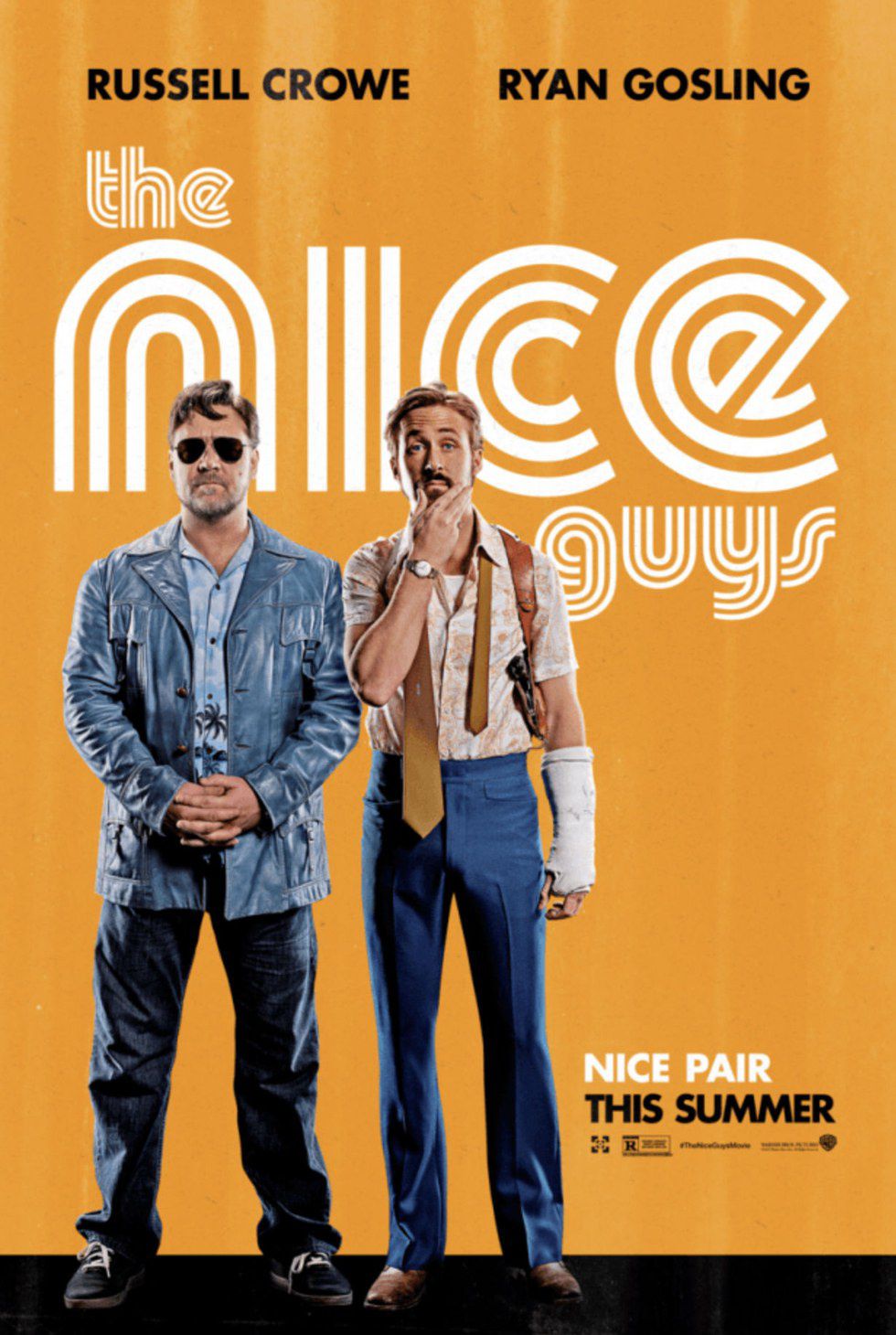 Why It Deserved a Nomination: It's one of the wittiest, funniest, and thrilling crime scripts of the past year, written by veteran screenwriter/director Shane Black that recalls his equally underrated "Kiss Kiss Bang Bang." The 70's setting only adds to the story and allows for a lot of subtle commentary bout the era to creep through all the laughs & violence.

2. "The Dark Knight" for Best Picture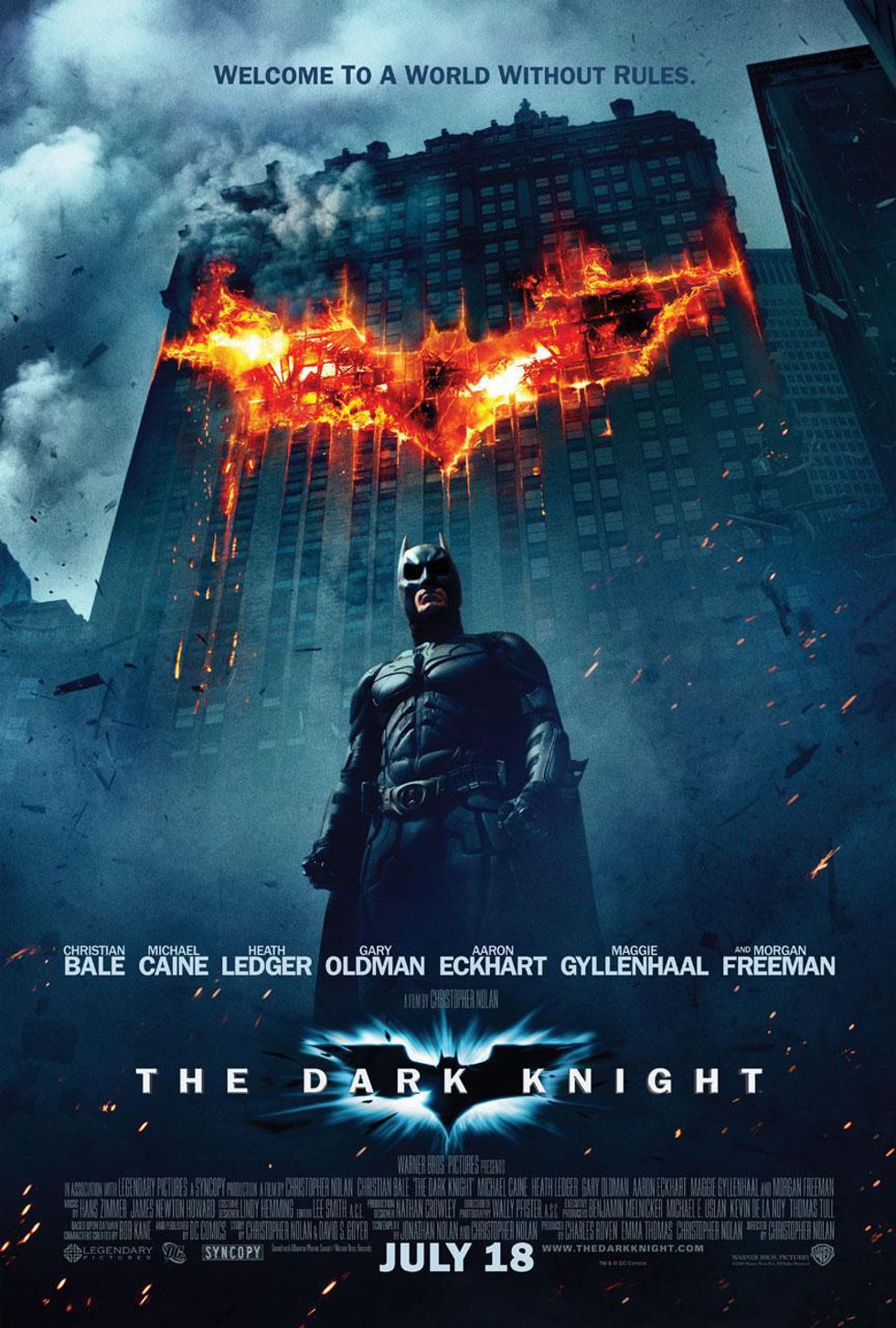 Why It Deserved a Nomination: It's a groundbreaking comic-book film that elevated the genre to a new level while also being a compelling crime-drama in the vein of "Heat." It's been nearly ten years since it's release, but this film is still being talked about and praised as though it were 2008. Plus, it's the unspoken reason why the Academy expanded the Best Picture nominations to include more than five movies.

3. Sam Rockwell for Best Actor ("Moon")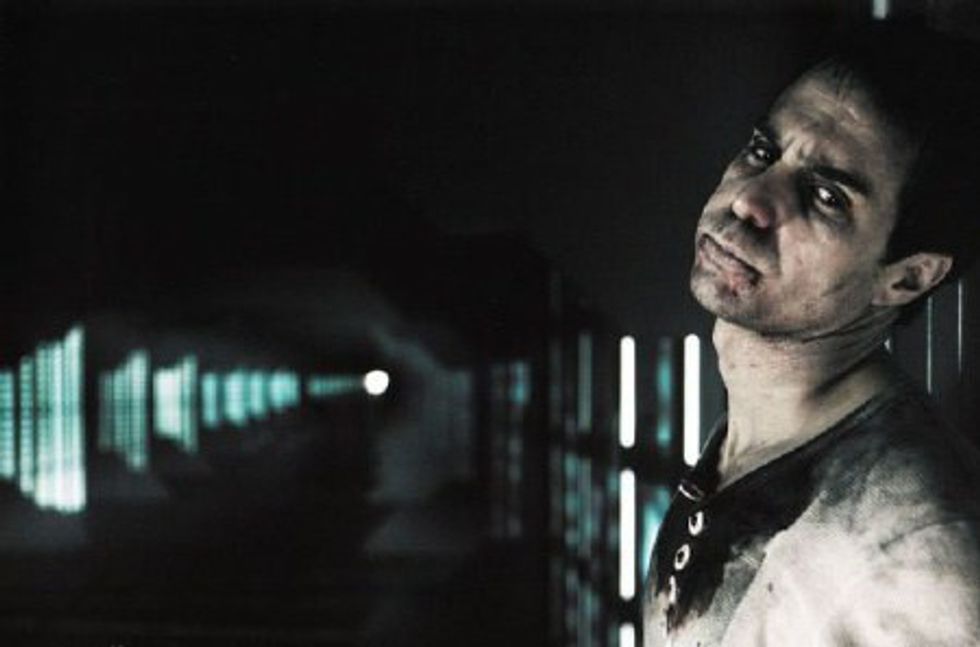 Why He Deserved a Nomination: Without spoiling what happens in the movie, Rockwell carries this one-man show of a film, displaying such a varied range of human behavior, raw emotion, and a fine balance of humor & desperation. He is the reason why this science-fiction film is considered one of the greatest in recent memory. He's still not that well-known to mass audiences, but anyone who sees this film will be in awe of Rockwell's acting talent.
4. "Do the Right Thing" for Best Picture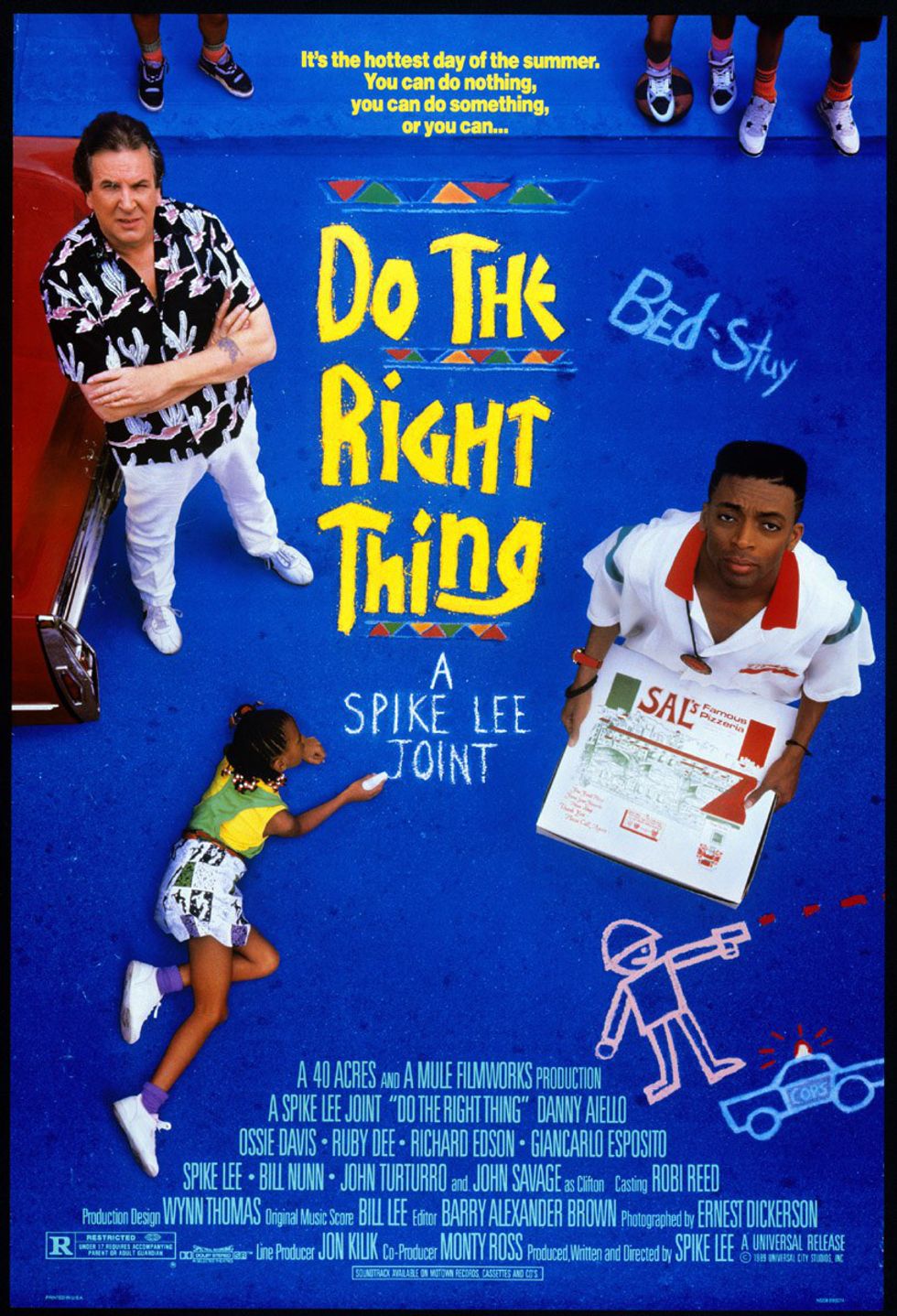 Why It Deserved a Nomination: A bold, provocative, and powerful film showcasing racial tensions in New York on a summer day, this film has aged much better than the other 1989 (Oscar-winning) film dealing with racial issues, "Driving Miss Daisy." This debut "joint" from Spike Lee has only grown more acclaimed over time, and is recognized as an undisputed classic of cinema.


5. Spike Lee for Best Director ("Do the Right Thing")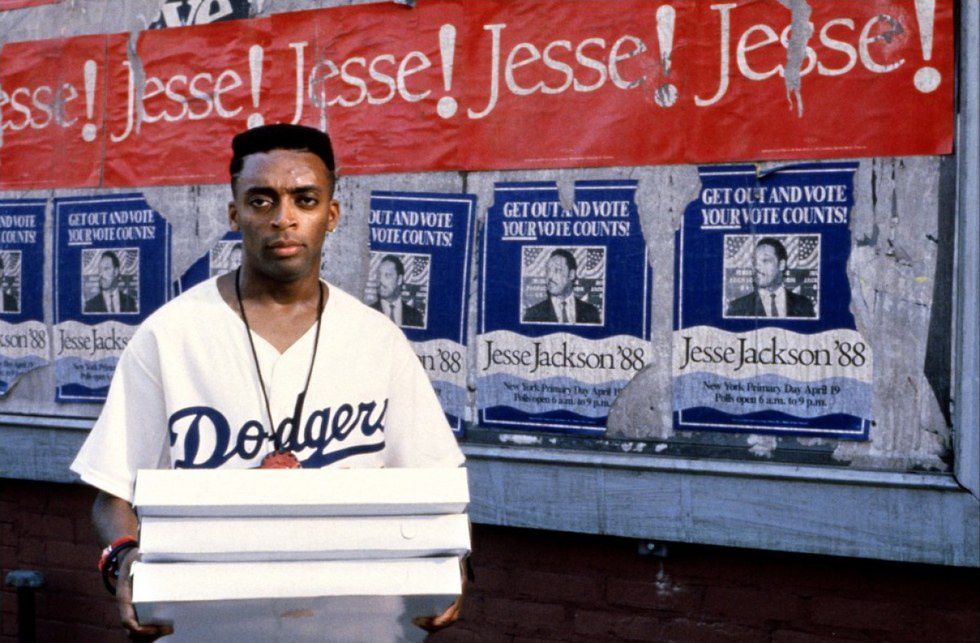 Why He Deserved a Nomination: Nominated for writing the film, Spike Lee should have also been recognized for crafting and directing such an important, gut-punch of a film that is still a masterful exploration of race relations. He's come close, but he hasn't yet topped his directing work in "Do the Right Thing."
6. "Eternal Sunshine of the Spotless Mind" for Best Picture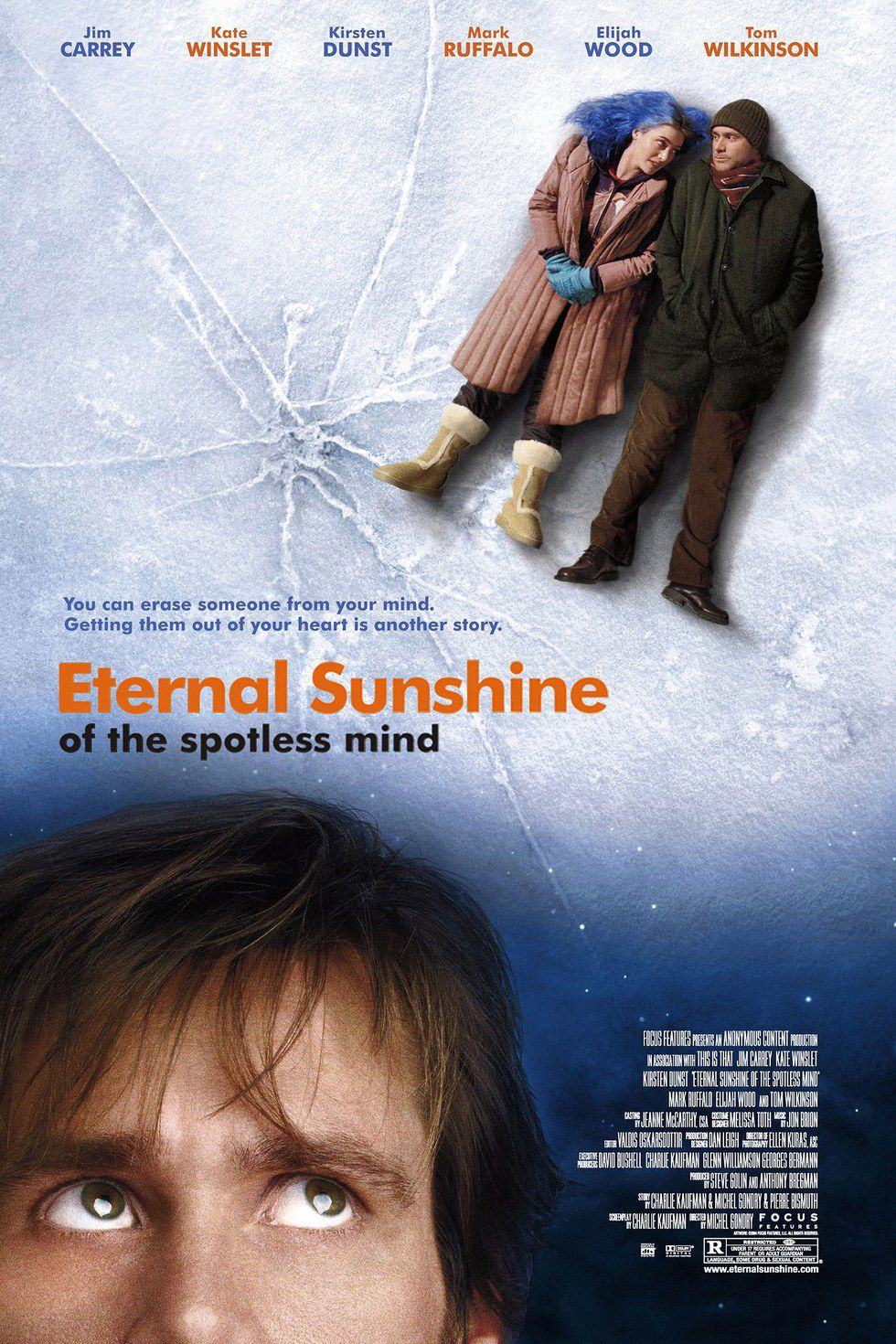 Why It Deserved a Nomination: It's one of the most heartfelt, imaginative, and honest comedy-dramas (with science fiction elements) that explores love, relationships, heartbreak, and memories in such an emotional, human way. This is a movie that you can't help but watch and fall in love with, despite all the varied emotions it will cause you to feel.
7. Jim Carrey for Best Actor ("Eternal Sunshine of the Spotless Mind")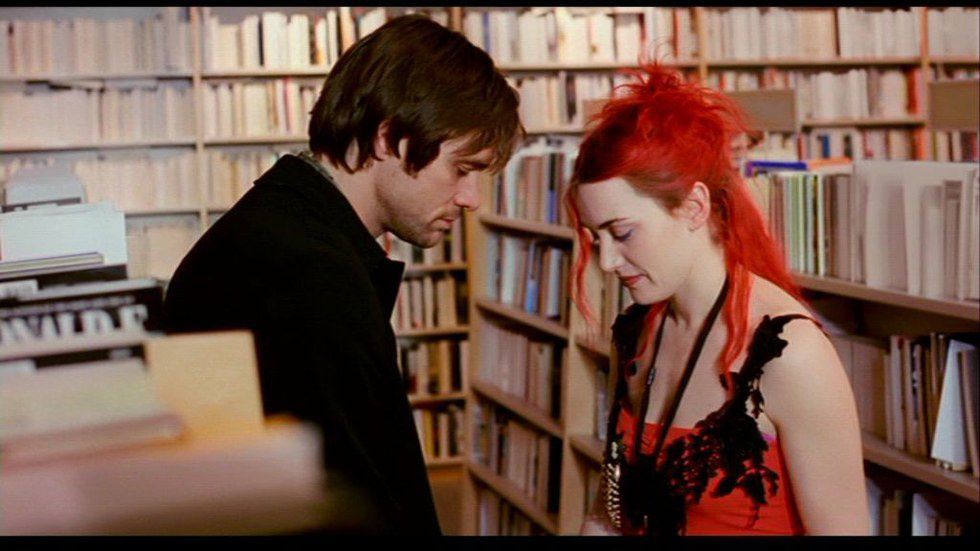 Why He Deserved a Nomination: Unquestionably, this is Jim Carrey's greatest dramatic performance, and arguably his greatest performance of all time. He's so subdued, and is so painfully real that every man will connect with him, just as many women will connect with Kate Winslet (who was nominated for this film).
8. "Drive" for Best Picture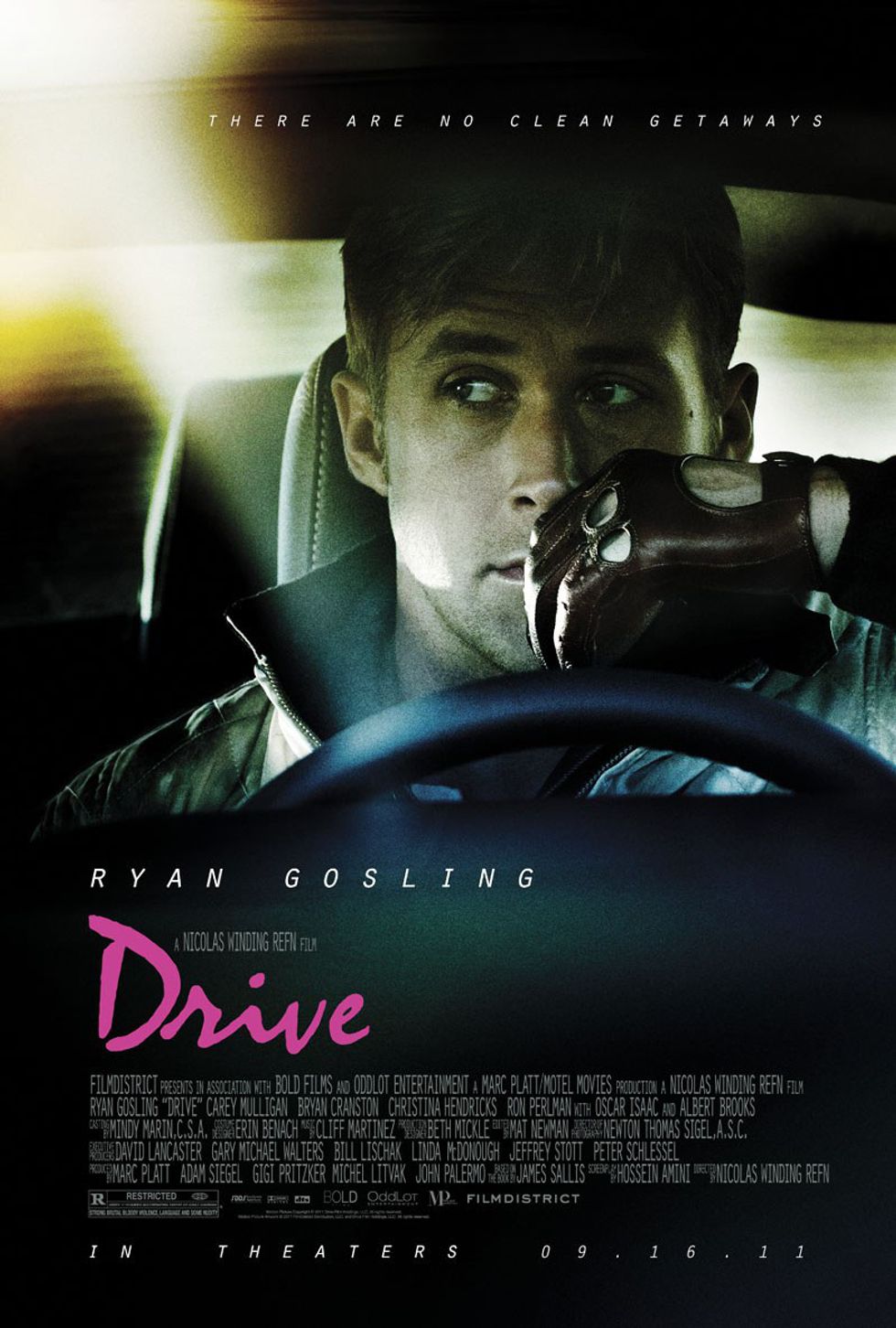 Why It Deserved a Nomination: It's a gorgeous looking film that recalls classic American movies, while also borrowing many elements of artistic European cinema and exploitation flicks of the drive-in era. These components, plus a tender love story, great acting, tense action, and an 80's-sounding techno soundtrack, combine to create a film that is both a film for movie lovers and a new American classic.
9. Albert Brooks for Best Supporting Actor ("Drive")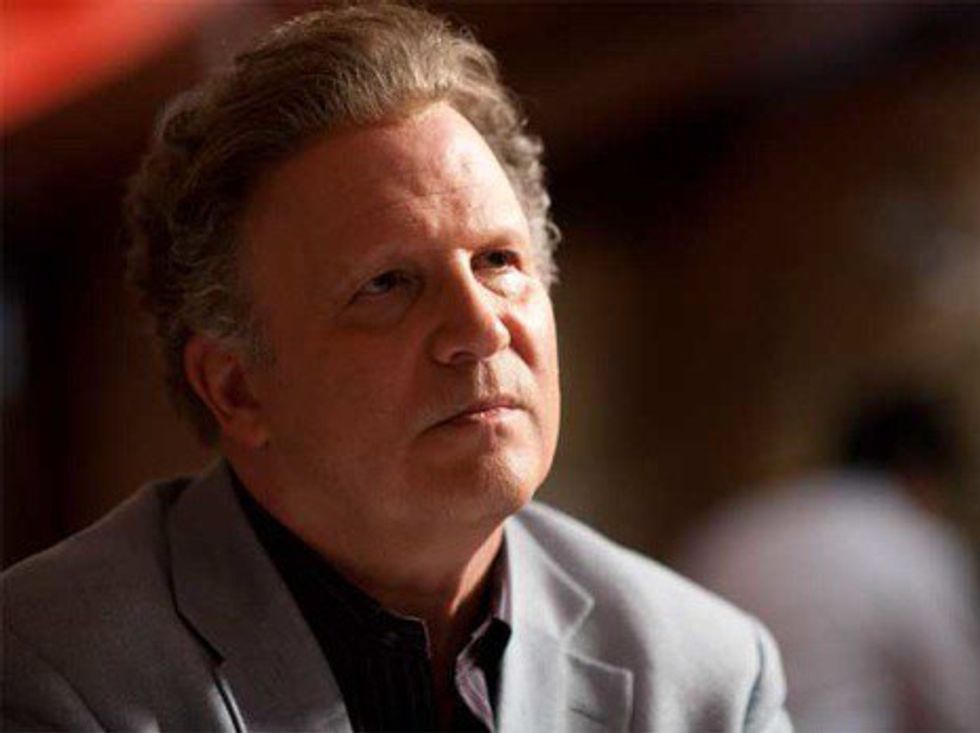 Why He Deserved a Nomination: Playing against type, Brooks portrays a three-dimensional gangster who is charming, regretful, morose, and terrifying. He steals every scene he's in, and is a true screen-presence. It may be shocking enough to people that this is the same man who voiced Marlin in "Finding Nemo," but you won't see a hint of that in this performance.
10. "King Kong" for Best Picture
Why It Deserved a Nomination: It's one of the most influential, grandiose, and greatest films of cinema, complete with groundbreaking special effects, a thrilling adventure story, and an iconic American monster in the form of the giant ape King Kong. There's not much else that needs to be said; this is an American classic that is still fantastic to this day.
11. "Vertigo" for Best Picture
Why It Deserved a Nomination: It's a true masterpiece of the psychological thriller genre that goes above & beyond the genre. It's often argued by critics that this film may deserve the title of greatest film ever over "Citizen Kane," but it's pretty universally regarded as Alfred Hitchcock's greatest achievement.
12. Alfred Hitchcock for Best Director ("Vertigo")
Why He Deserved a Nomination: Hitchcock himself didn't get enough Oscar love in his career, but it should have been this film, again, argued by many as the greatest film of all time, that he should have been nominated for & won.
13. "North By Northwest" for Best Picture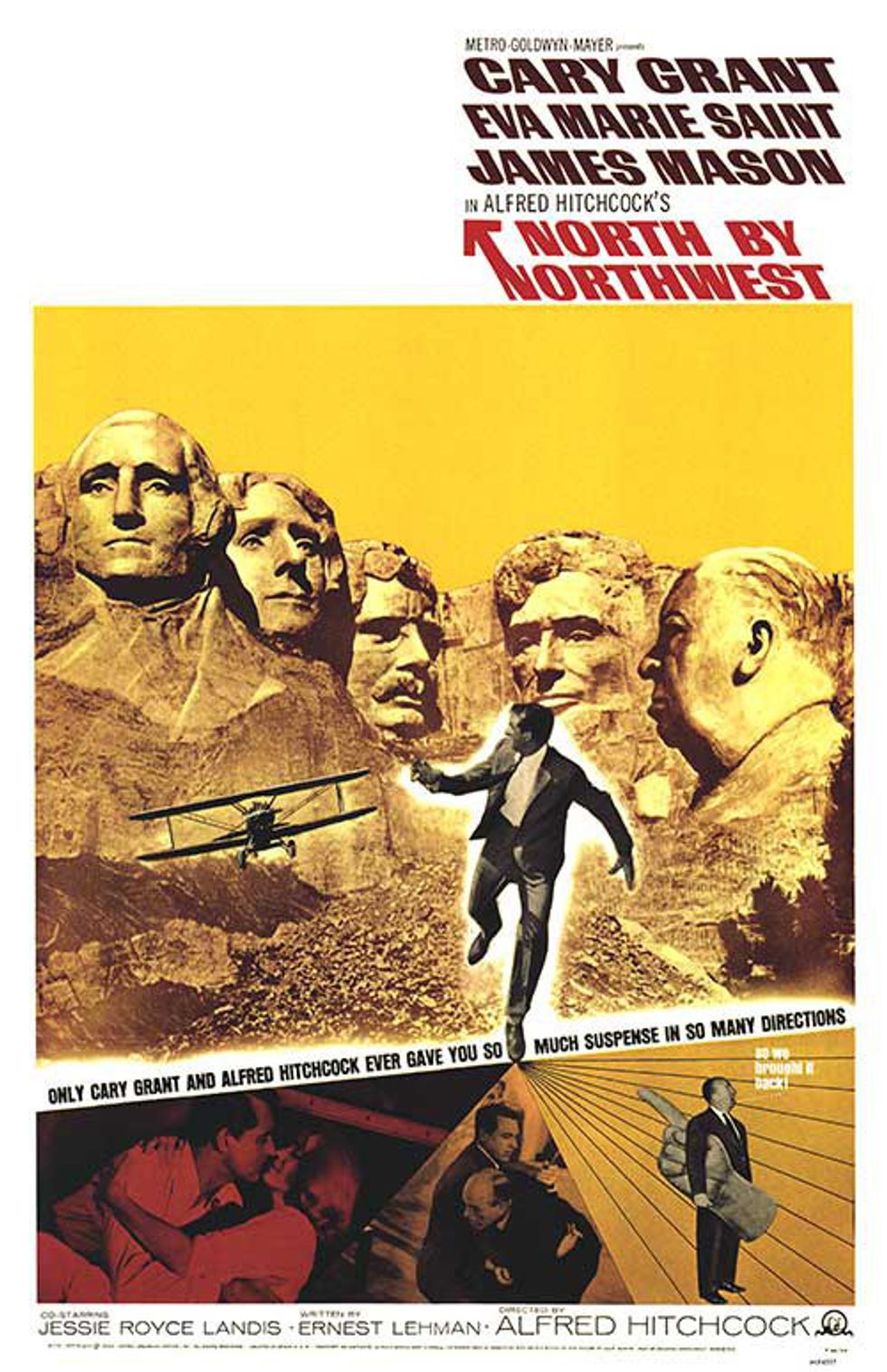 Why It Deserved a Nomination: Full of iconic imagery, twists, great acting, clever writing, and genuine thrills, this Hitchcock classic is the prototypical spy-thriller that influenced all that followed. There's a solid chance that the James Bond films wouldn't be what they are without this movie.
14. Ashley Judd for Best Actress ("Bug")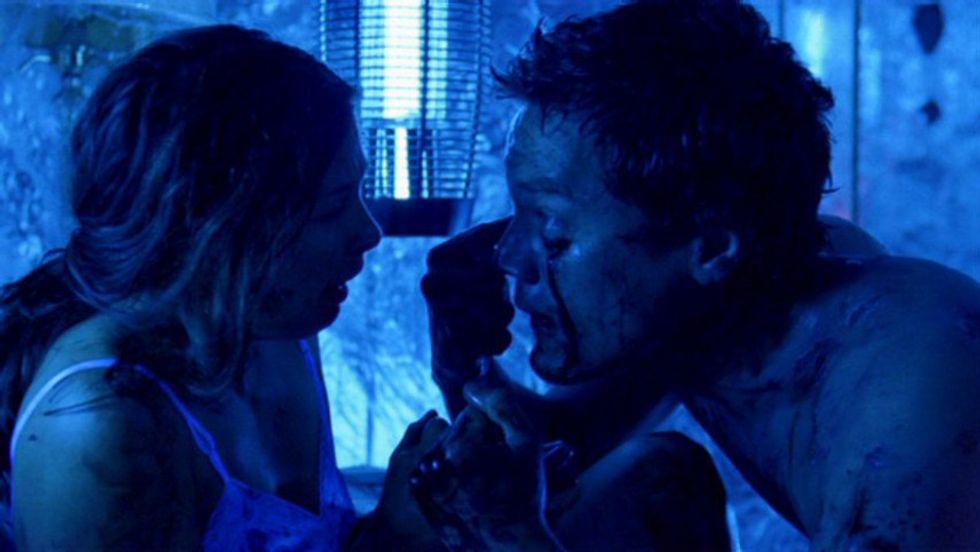 Why She Deserved a Nomination: Although Michael Shannon is a master at playing crazy people, Ashley Judd steals this movie from him. She plays a woman who gets involved with a man in an effort to escape her abusive ex-husband, only to fall into the man's paranoid delusions about microscopic bugs, the government, conspiracy theories, and robots. Her performance is raw & devastating, especially as we watch her character descend into heartbreaking insanity. Although based on a play, this work may have been too disturbing for the Academy, but Judd still deserved awards recognition anyway.
15. "2001: A Space Odyssey" for Best Picture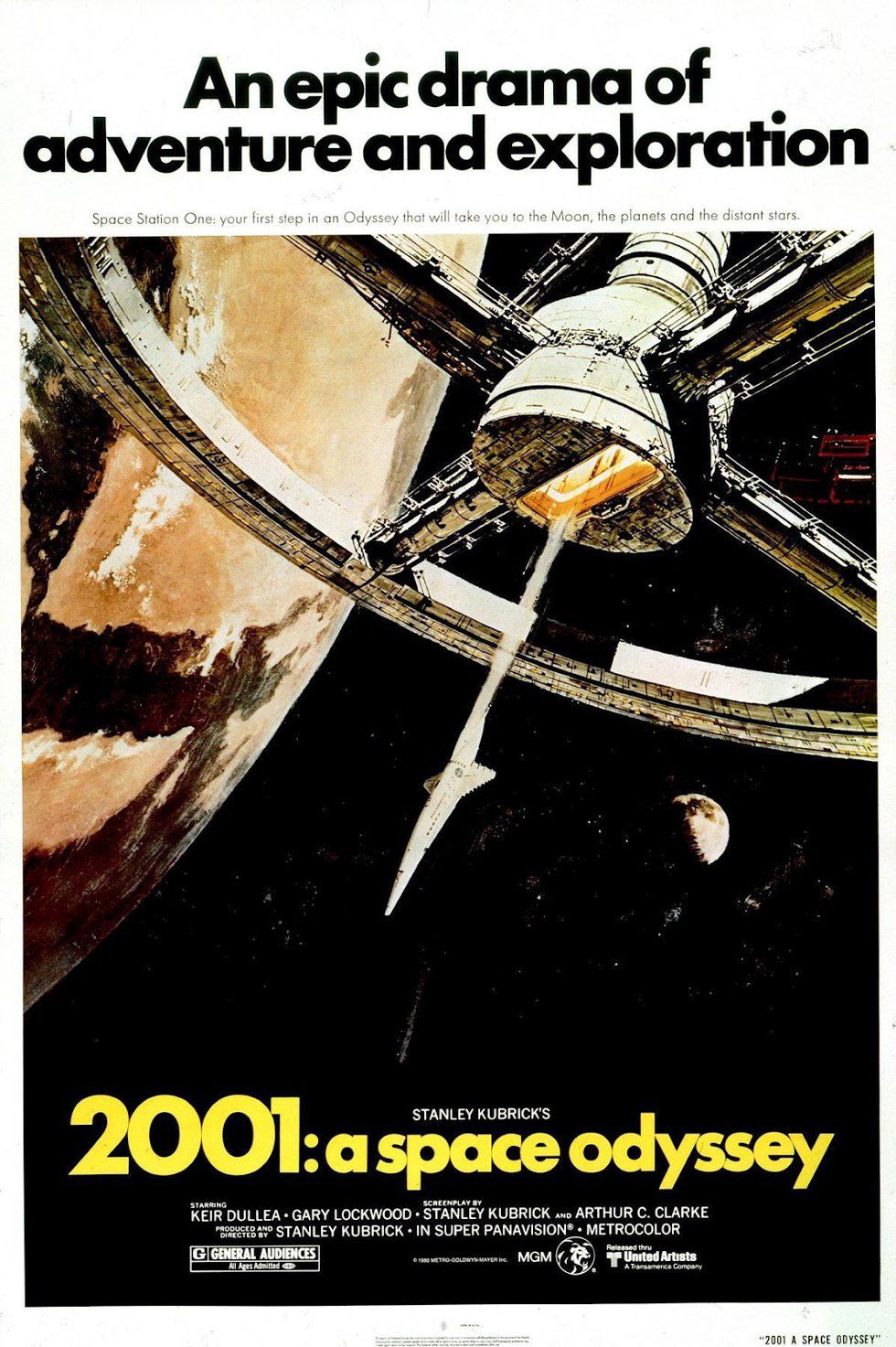 Why It Deserved a Nomination: Although very polarizing upon release, this Stanley Kubrick masterpiece has universally been considered the greatest science-fiction film of all time. Kubrick was rightfully nominated for Best Director, but the film should have been recognized as a monumental film destined for reverence (even despite its polarizing nature).
16. "American History X" for Best Picture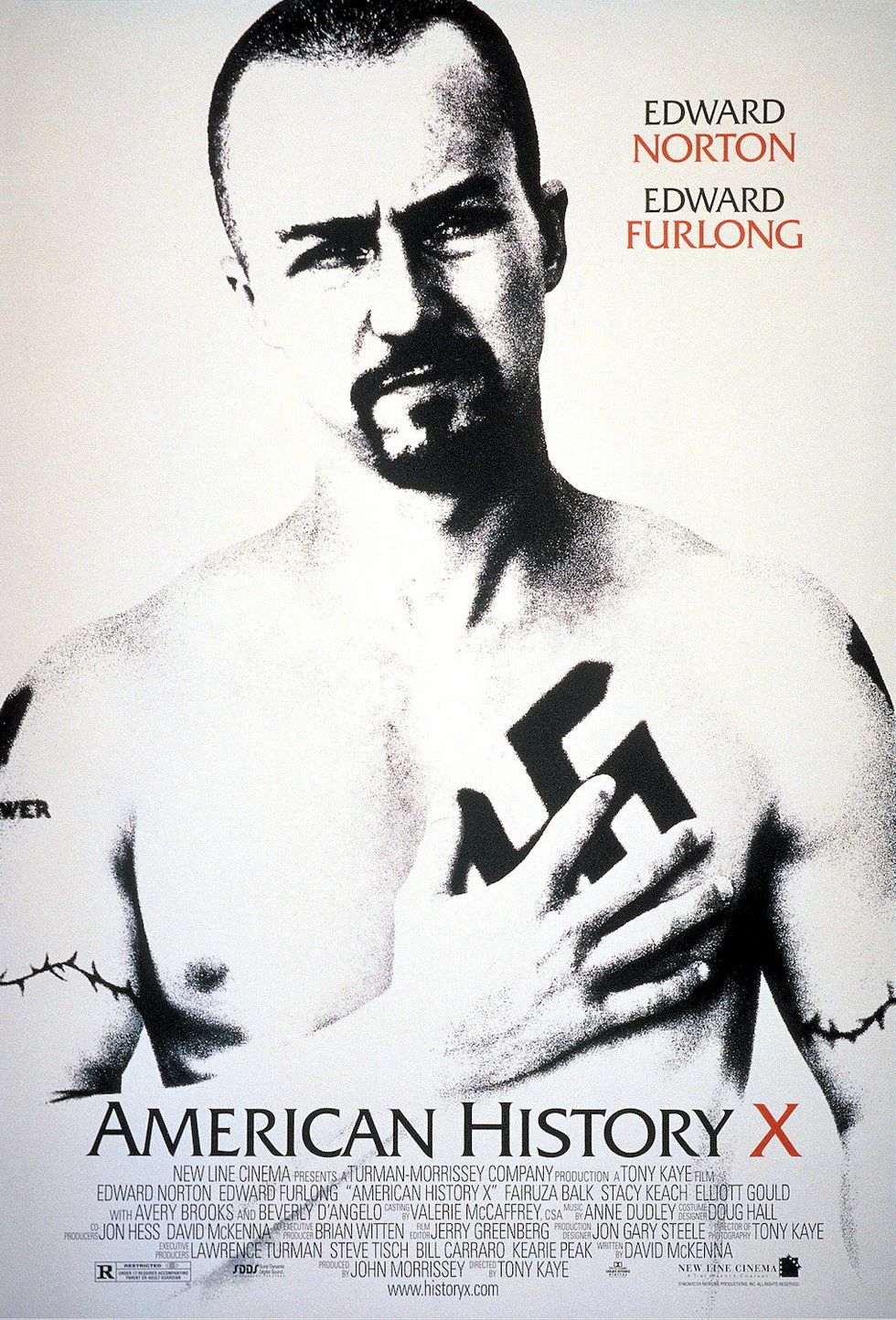 Why It Deserved a Nomination: One of the most powerful and compelling stories dealing with racism, this film, carried by Edward Norton's Oscar-nominated performance as a reformed skinhead, is one of the most provocative movies of the 1990's that recalls that of "Do the Right Thing." Sometimes hard to watch, this film still leaves a lasting impact with anyone who sees it.
17. "Seven Psychopaths" for Best Original Screenplay
Why It Deserved a Nomination: Playwright Martin McDonagh, who also wrote the Oscar nominated script for "In Bruges," again delivers a witty, funny, violent, and self-aware script that will put a huge smile on any movie fan. Perhaps it was too self-aware for the Academy.
18. Benicio Del Toro for Best Actor ("Che")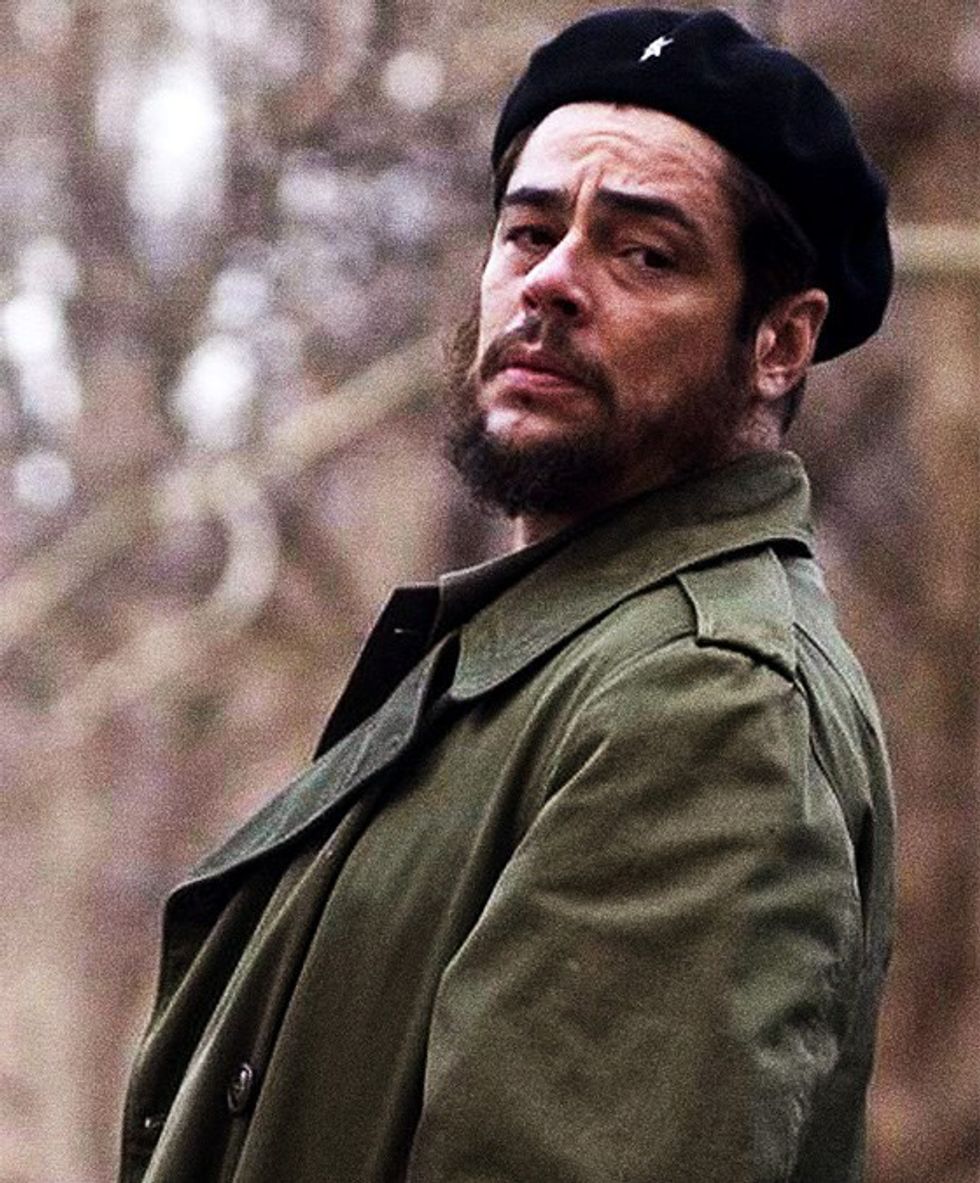 Why He Deserved a Nomination: Aside from Sean Penn, Best Actor winner at the 2009 awards, saying in his acceptance speech that Del Toro should have been nominated, Del Toro provided an award-worthy powerhouse performance in this two-part film about the famous & iconic revolutionary. You don't see Benicio Del Toro in this film, you see Che Guevara.
19. Malcolm McDowell for Best Actor ("A Clockwork Orange")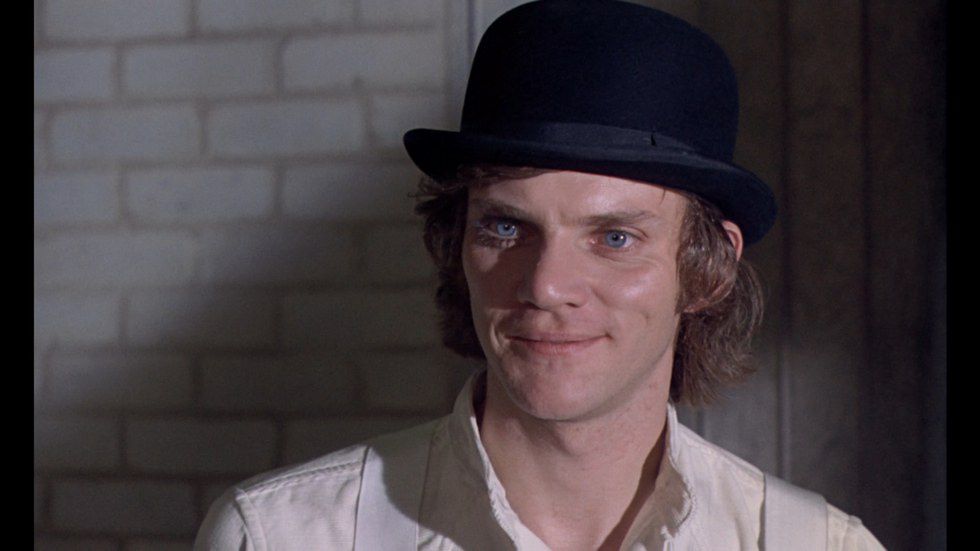 Why He Deserved a Nomination: Delivering an iconic performance as the Beethoven & ultra-violence loving Alex DeLarge, Malcolm McDowell also gave this Stanley Kubrick adaptation of the book of the same name it's backbone. He's so effective, charismatic, and evil as the young gang leader in a dystopian society that, at the very least, you'll never never think of the song "Singin' in the Rain" the same way again after seeing McDowell in the film.
20. "Cool Hand Luke" for Best Picture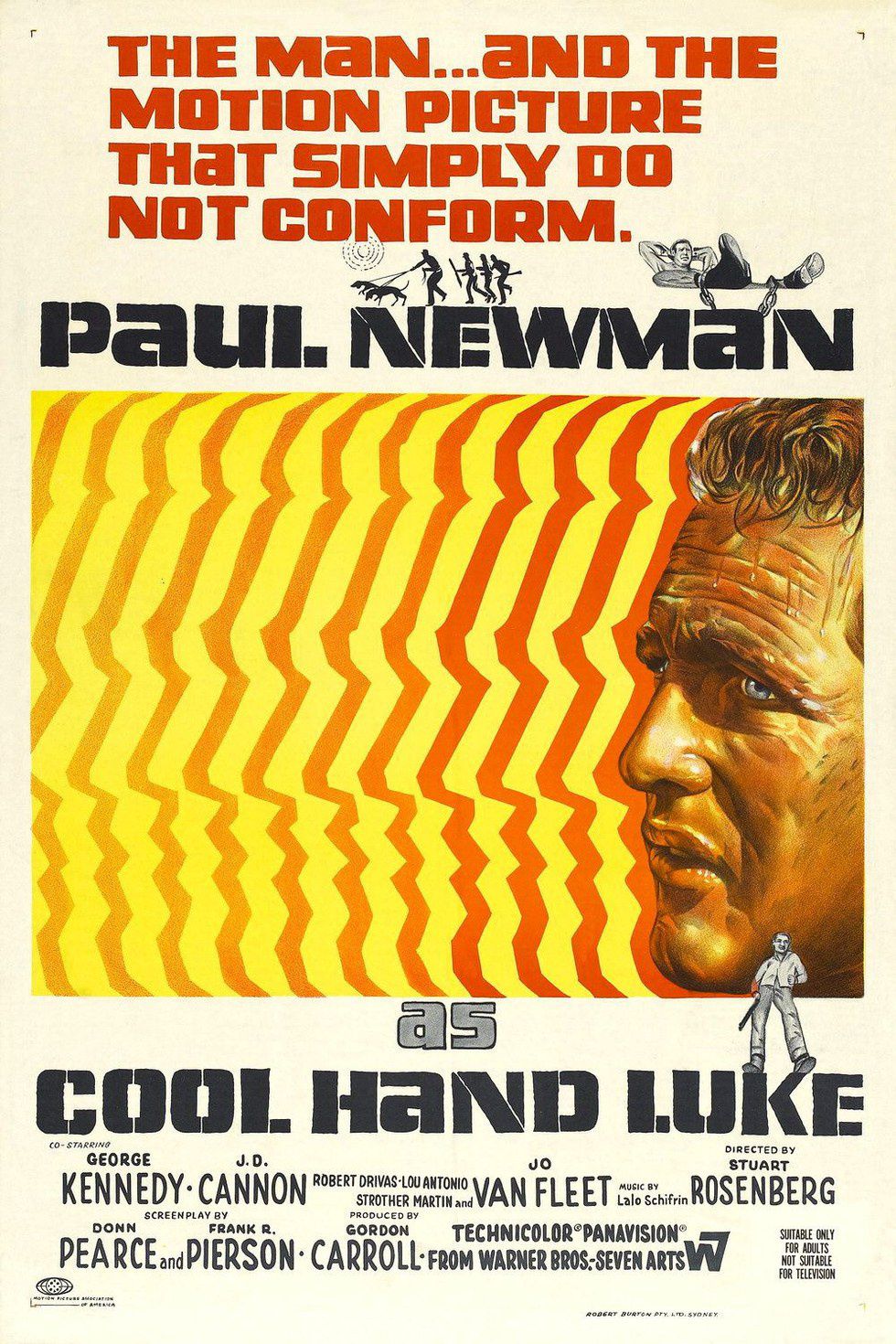 Why It Deserved a Nomination: Despite being released in a year that resulted in a tight Best Picture race, this Paul Newman film stands as a classic with a great Newman performance, fantastic supporting characters, memorable lines, and a story that balances fun & tragedy.
21. Gary Oldman for Best Actor ("Sid & Nancy")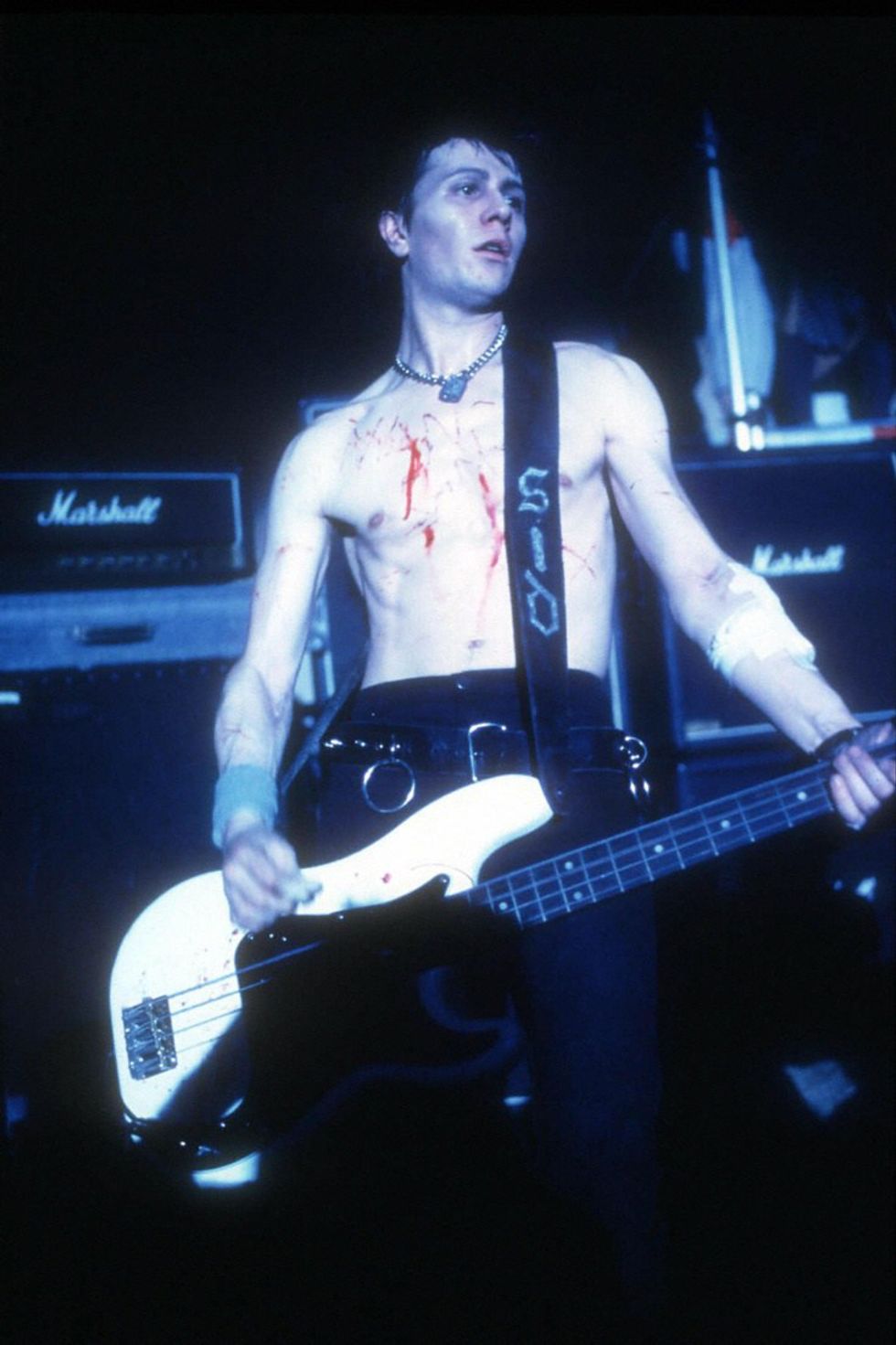 Why He Deserved a Nomination: Gary Oldman, being the chameleon of an actor he is, becomes Sid Vicious, bassist for the Sex Pistols, in this biopic. His performance is easily the best part of the film, and even people who hate the film think that Oldman was fantastic (like Sex Pistols singer John Lydon aka Johnny Rotten). It's a crime that Oldman has only been nominated for one Oscar in his career, and this early role should have been the first nomination of many.
22. Tom Cruise for Best Supporting Actor ("Collateral")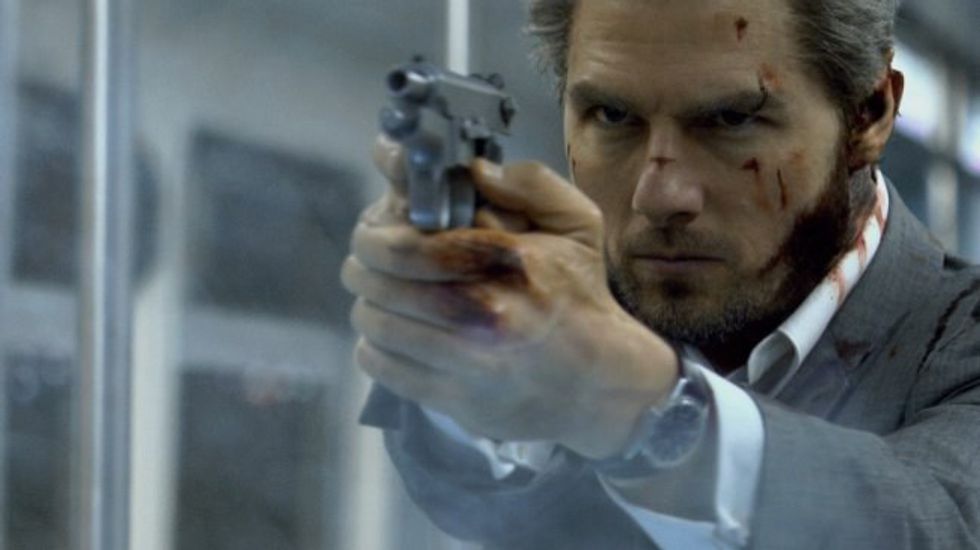 Why He Deserved a Nomination: Tom Cruise plays against type to portray a villain in the form of cold, philosophical hit-man Vincent. Jamie Foxx was also great in the film & received an acting nomination, but Cruise deserved one too for stealing every scene he's in with his terrifying & unforgettable presence. He proves in this film that he should play villains more often.
23. Guillermo Del Toro for Best Director ("Pan's Labyrinth")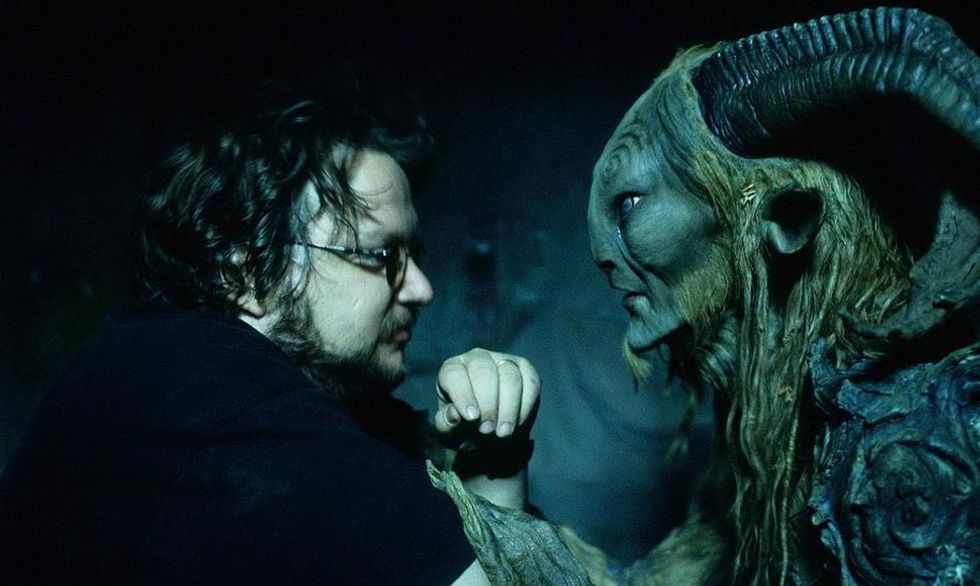 Why He Deserved a Nomination: He earned a Best Original Screenplay nomination, but writer/director Guillermo Del Toro did a stellar job at directing this Spanish-language fantasy/war film. He masterfully directed the fantastical & creature-filled scenes, while also juxtaposing them against scenes of the Spanish Civil War's gritty realism, and arguably constructed the greatest dark fantasy film in the process.
24. Jason Mitchell for Best Supporting Actor ("Straight Outta Compton")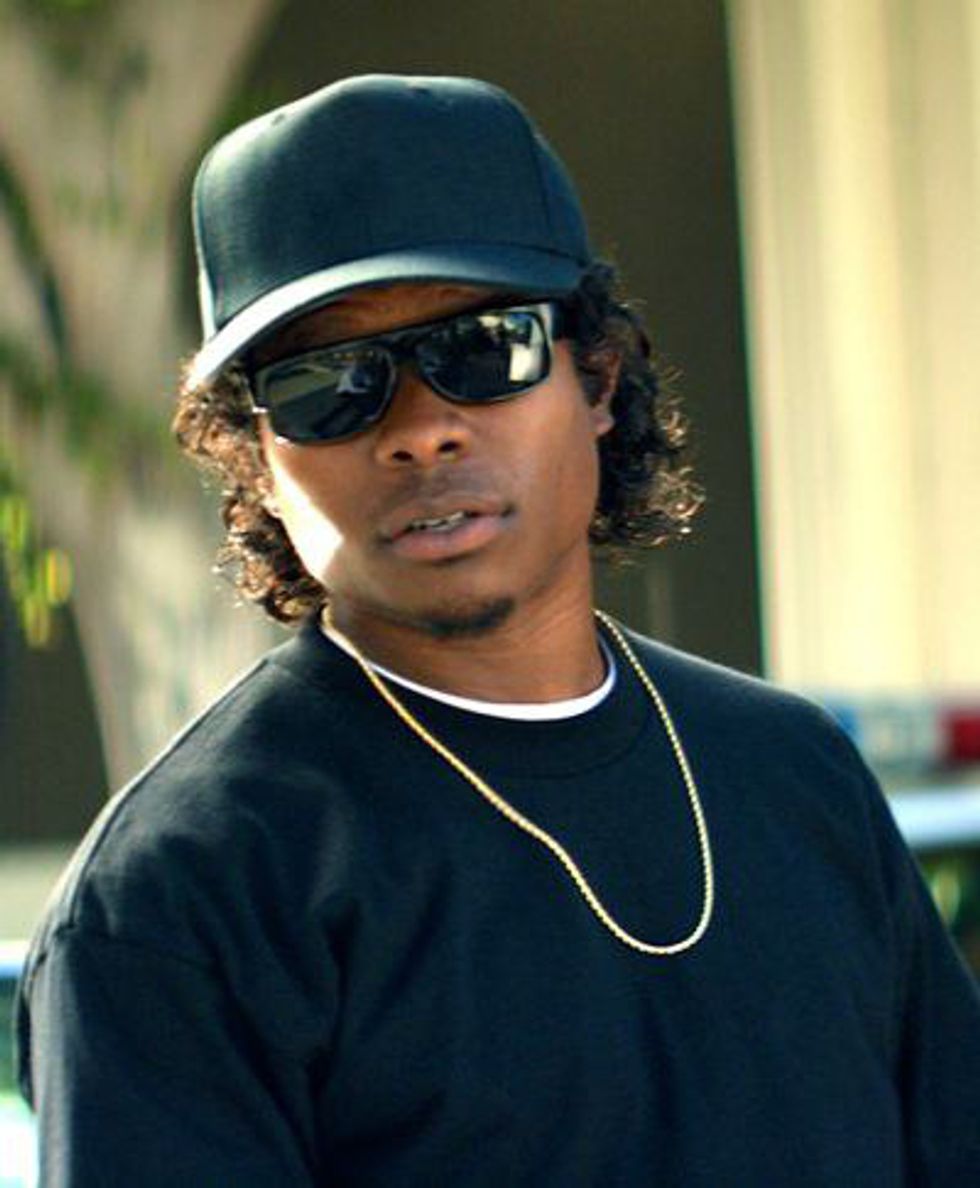 Why He Deserved a Nomination: Capturing the famed rapper's bravado and swagger, Jason Mitchell's performance as Eazy-E is like watching the rapper alive again. He's that good as the late rapper, especially later on in the film, where his performance becomes thoroughly heartbreaking. He'll make the toughest men tear up.
25. Ryan Coogler for Best Director ("Creed")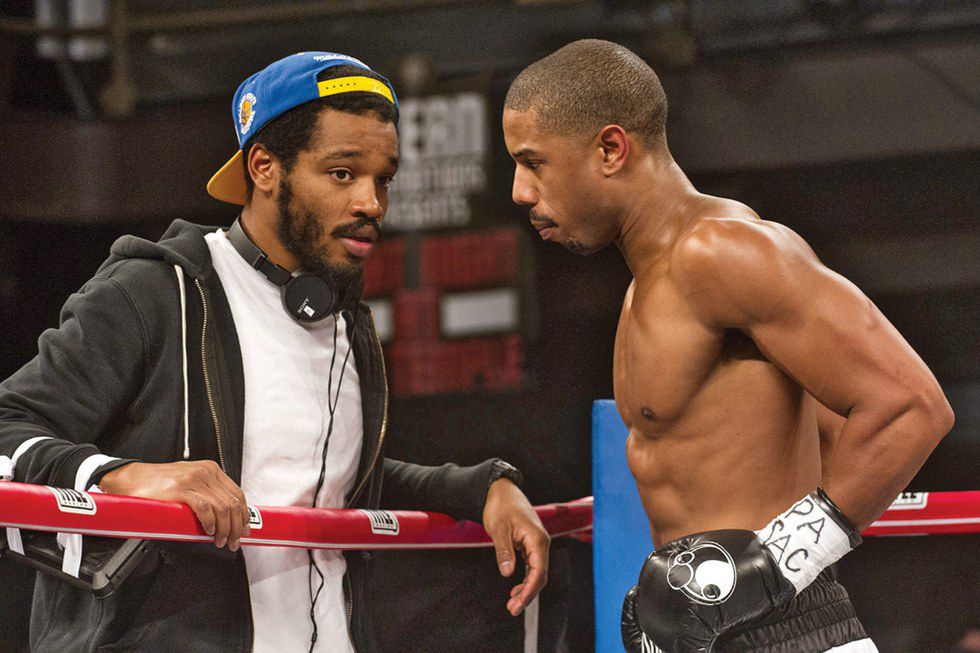 Why It Deserved a Nomination: Aside from writing, Ryan Coogler is responsible for directing this revitalizing entry in the "Rocky" franchise, centering around Apollo Creed's illegitimate son, Adonis. You can tell that Coogler really cares about this story based on his direction, which is tight, exhilarating, and signalling of a future auteur. He deserves props alone for the boxing match shot in one take.
26. Ryan Gosling for Best Actor ("Blue Valentine")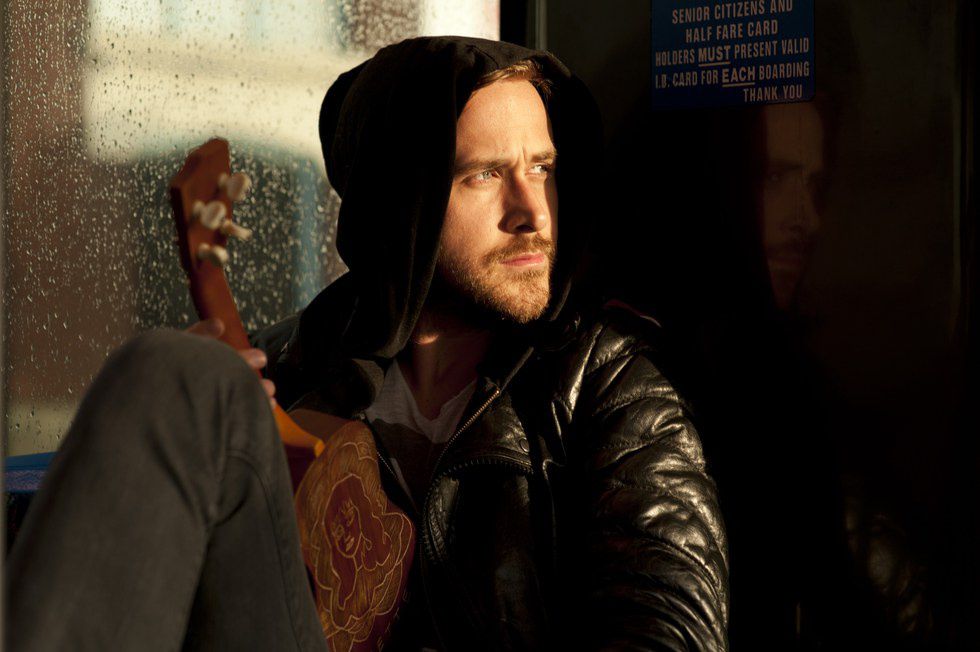 Why He Deserved a Nomination: Gosling and co-star Michelle Williams' chemistry together is what makes this brutally-realistic & heartbreaking romance movie so effective. She was nominated for Best Actress for her fantastic performance, but Gosling was left off the ballot for some reason. It's still one of his best performances to date.
27. "500 Days of Summer" for Best Original Screenplay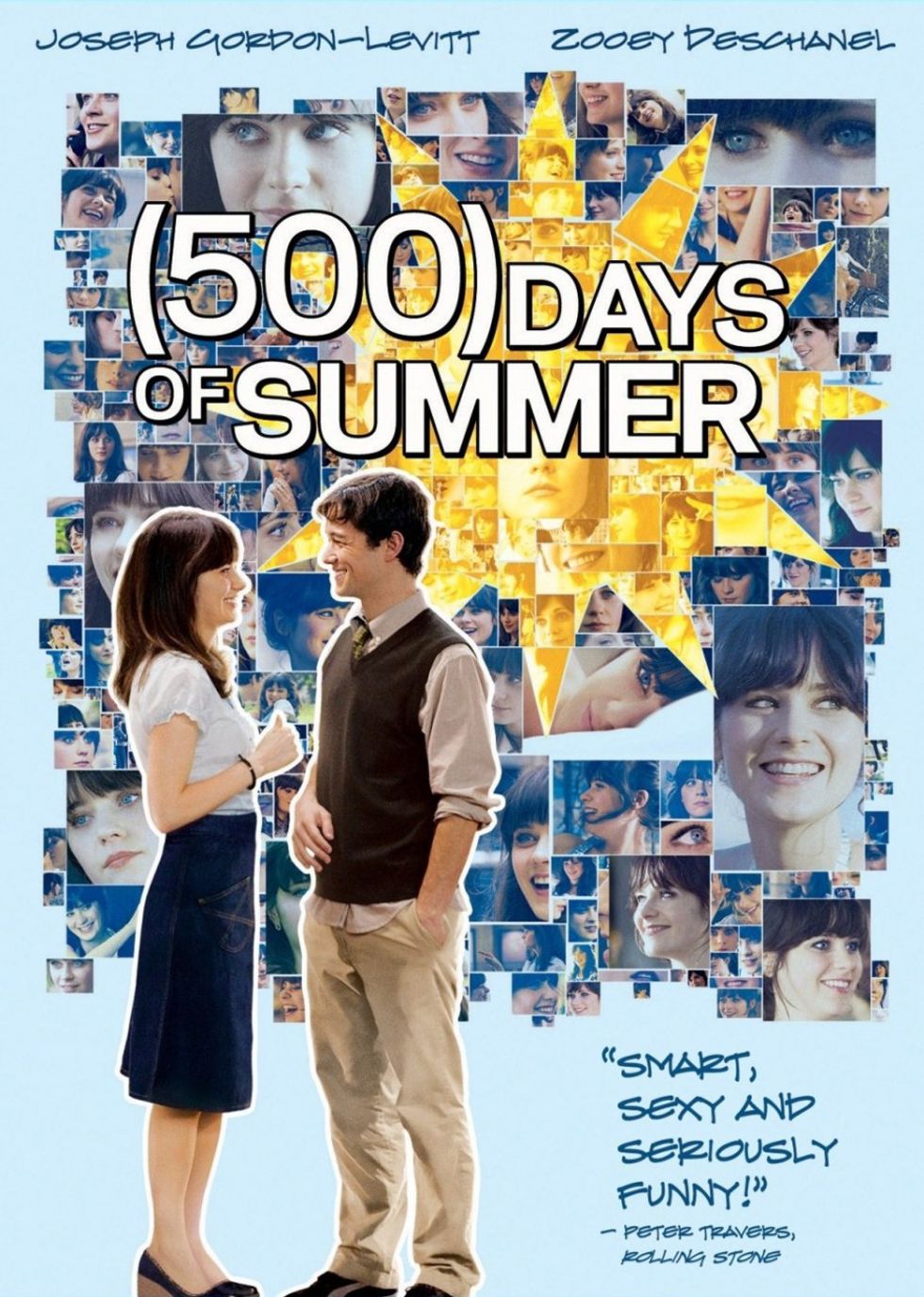 Why It Deserved a Nomination: Recalling the works of Woody Allen, this romantic dramedy about the formation & disintegration of a relationship remains beloved and highly acclaimed to this day, especially due to it's non-linear screenplay. Being the most praised aspect about the movie, and after a string of screenplay nominations/wins, it was expected that the Academy would recognize this indie's brilliant script. Sadly, they didn't.
28. Ridley Scott for Best Director ("The Martian")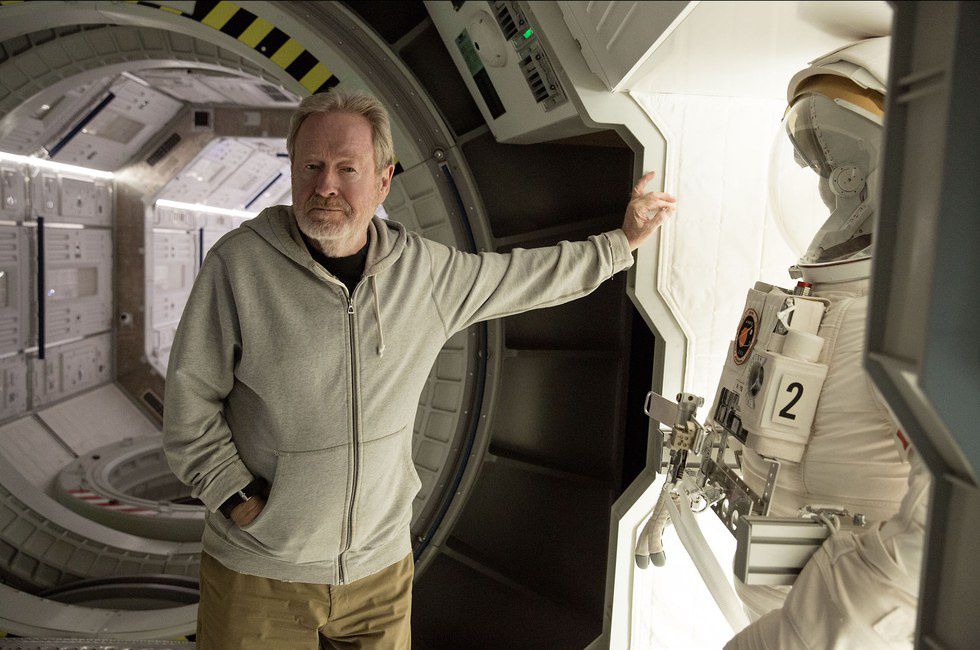 Why He Deserved a Nomination: After a string of films that were either polarizing or negatively received, influential director Ridley Scott's direction of this book adaptation revitalized his career. It was expected that he'd get a nomination for his work & possibly win, but this was not to be. Hopefully he'll be nominated again and finally get Best Director; he's long overdue for the award.

29. Andrew Garfield for Best Supporting Actor ("The Social Network")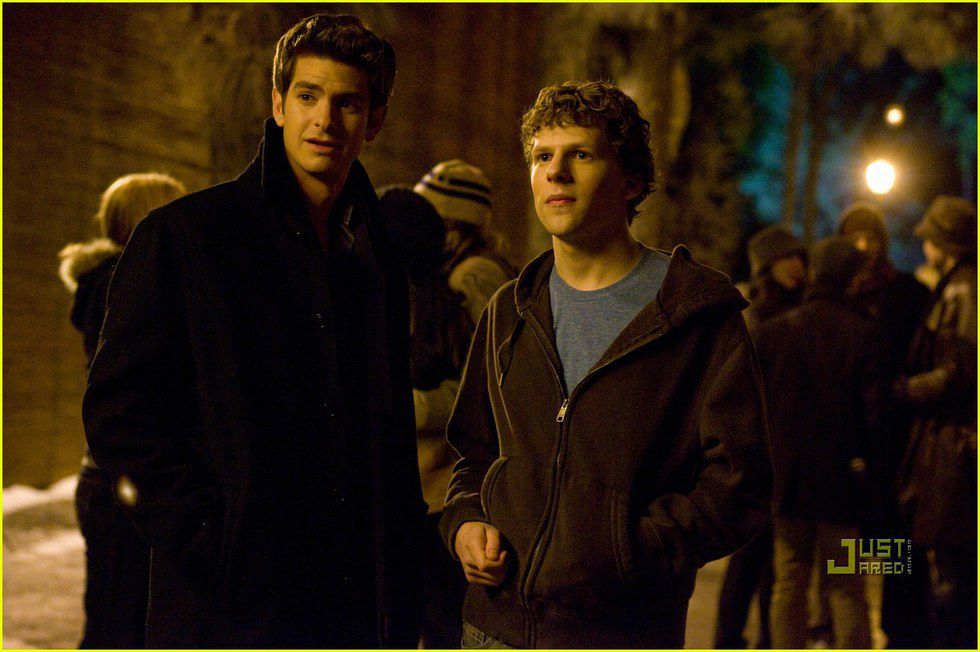 Why He Deserved a Nomination: Arguably overshadowing star Jesse Eisenberg as Mark Zuckerberg, Andrew Garfield's portrayal of Eduardo Saverin provides "The Social Network" its emotional core and proved that Garfield is an actor destined for great things (as 2016 has proven to audiences).
30. "The LEGO Movie" for Best Animated Movie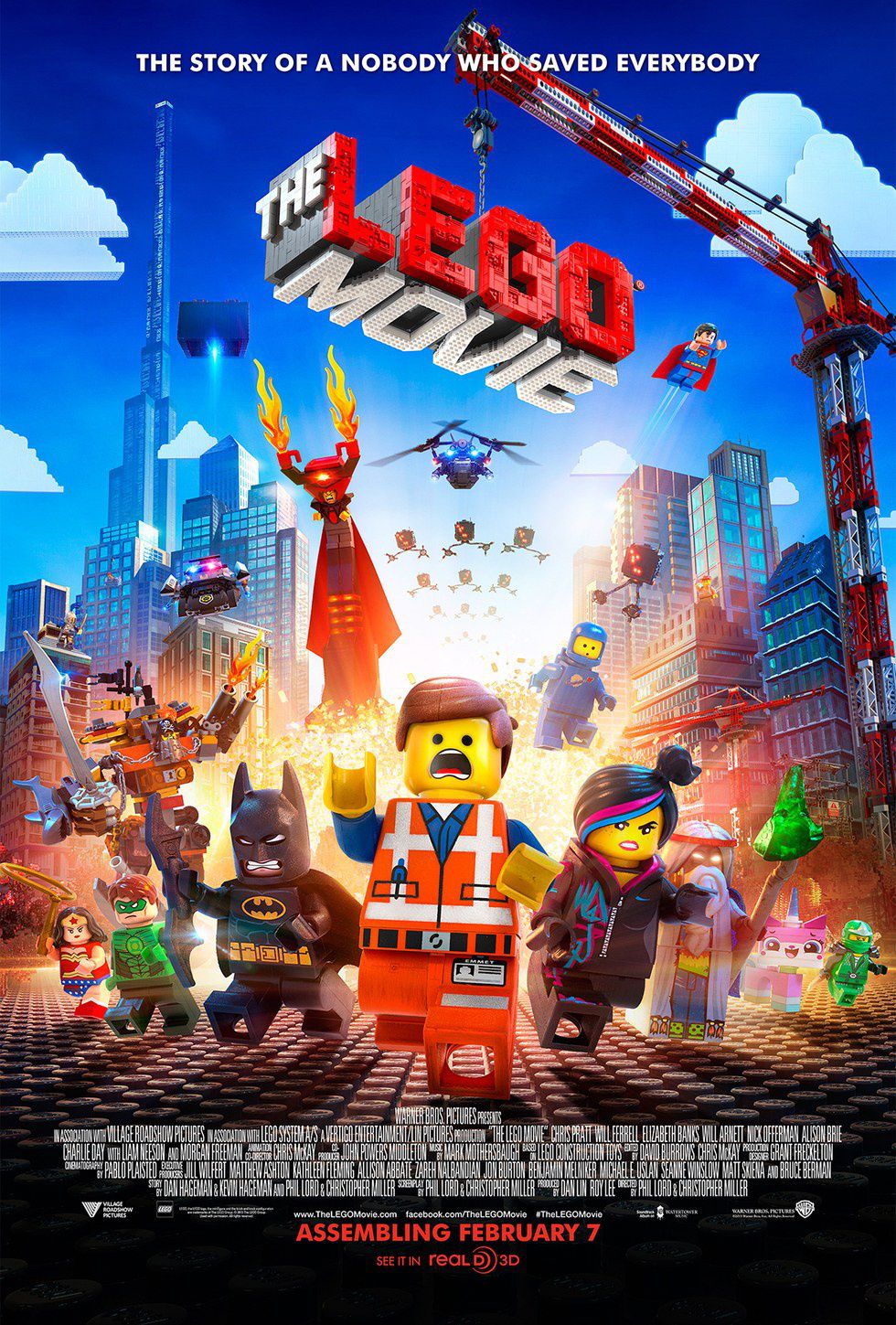 Why It Deserved a Nomination: At first dismissed as a dumb idea, this movie surprised & charmed audiences everywhere after it's release. It seemed like a shoe-in to be nominated for Best Animated Film (and arguably deserved to win). However, it didn't receive the nomination; possibly because of the brief live-action scenes, but it deserved a nomination nonetheless.
31. Christopher Nolan for Best Director ("Inception")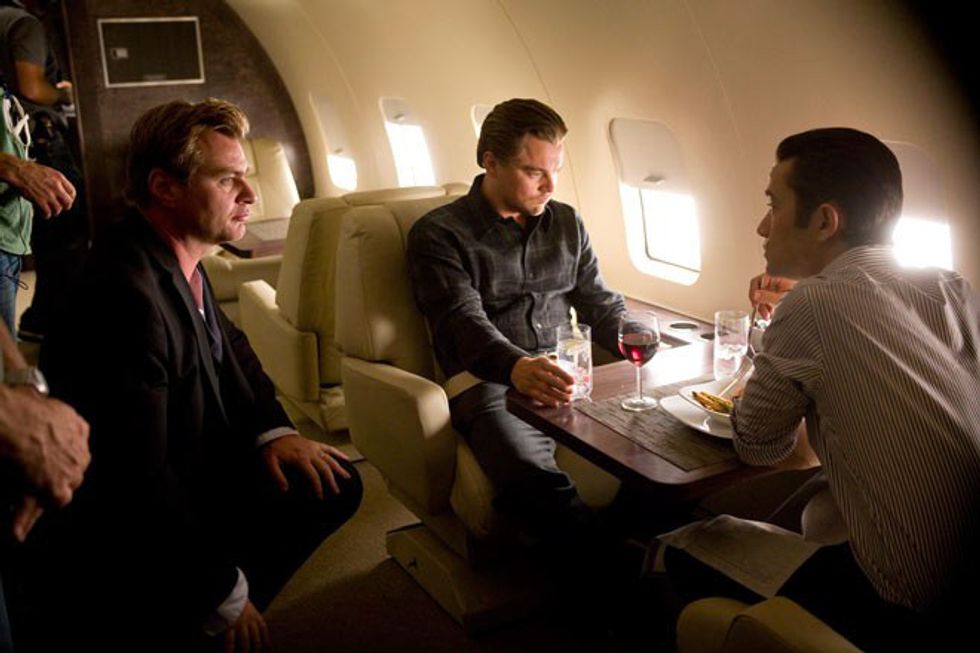 Why He Deserved a Nomination: After already being snubbed for "The Dark Knight," director Christopher Nolan's follow-up was the brilliant science-fiction thriller about criminals infiltrating dreams. With fantastic acting and phenomenal action set-pieces, it seemed that Nolan had outdone himself as a director. The movie was nominated for Best Picture, but Nolan was curiously left out of the Best Director category. Hopefully this year's "Dunkirk" will bring Nolan the awards love he deserves.
32. Ben Affleck for Best Director ("Argo")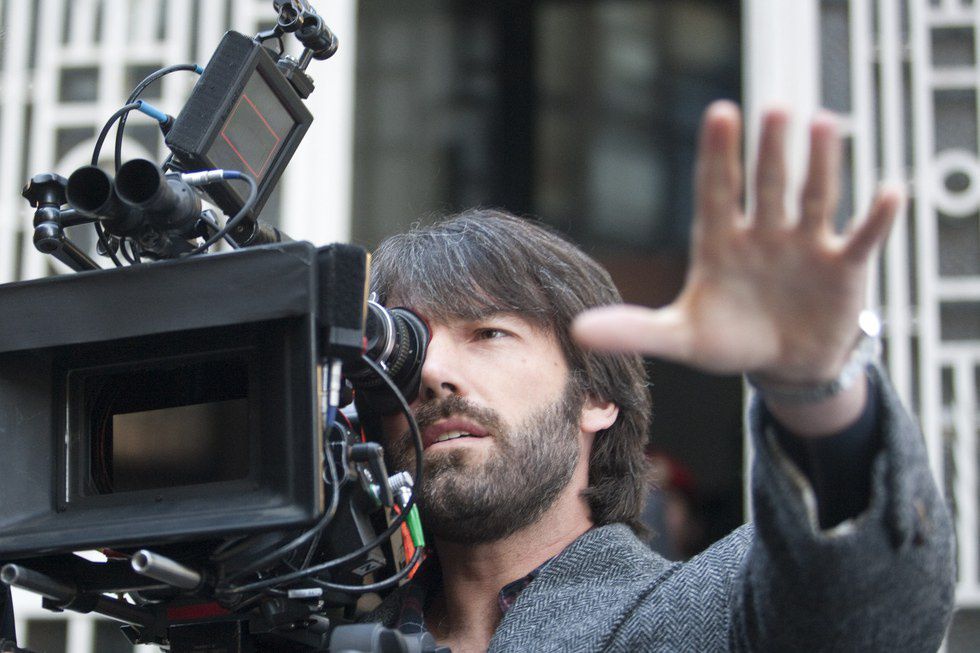 Why He Deserved a Nomination: Ben Affleck already proved himself a great director previously with "Gone Baby Gone" and "The Town," but it was this based-on-a-true-story thriller that cemented his status as one of the greatest working directors. He also picked up directing award after directing award. Come Oscar nomination time, his name was shockingly left out. Thankfully he got an Oscar as a producer when "Argo" won Best Picture.
33. Val Kilmer for Best Actor ("The Doors")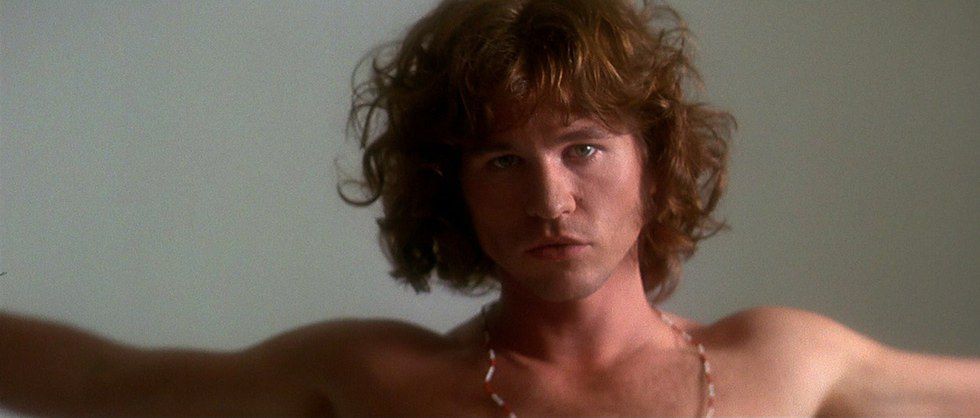 Why He Deserved a Nomination: Although the film was divisive, especially among fans of The Doors, everyone agreed that Val Kilmer knocked it out of the park as Doors frontman Jim Morrison. Highlighting the mystical Lizard King persona, Kilmer nails Morrison's mannerisms & look, although he particularly shines in the singing scenes using his own voice (which sounds very much like Morrison's).
34. Brad Pitt for Best Actor ("Fight Club")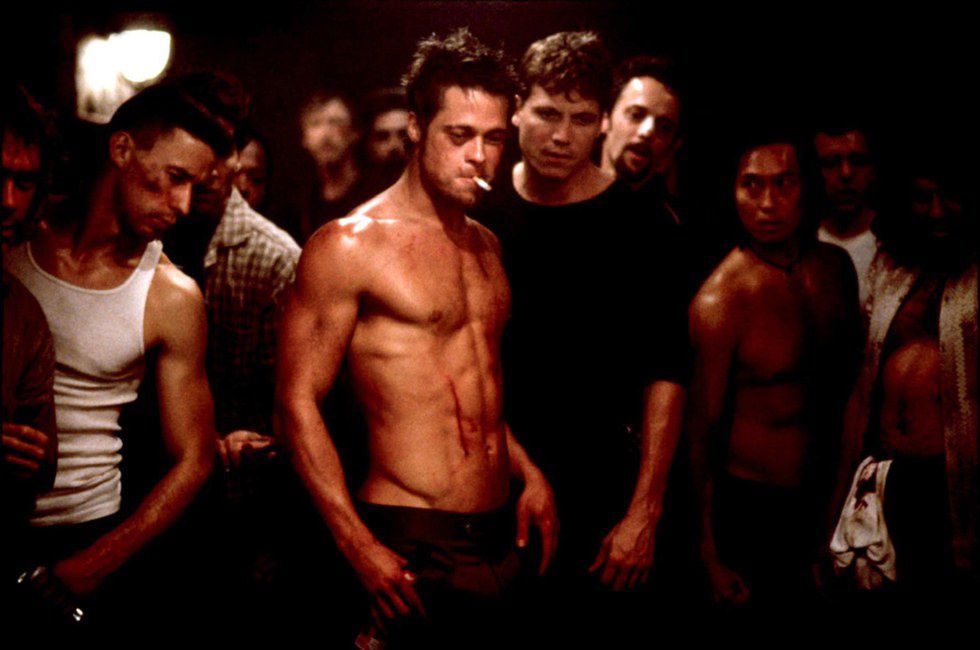 Why He Deserved a Nomination: Tyler Durden, the Nietzschean soap-maker turned anarchist/terrorist who seeks to destroy all systems & political concepts so he can bring about a completely free world, is without a doubt one of the most iconic characters in all of cinema. Brad Pitt gives his greatest performance in this film, and it's the role that he'll forever be most known for.
35. "Fight Club" for Best Picture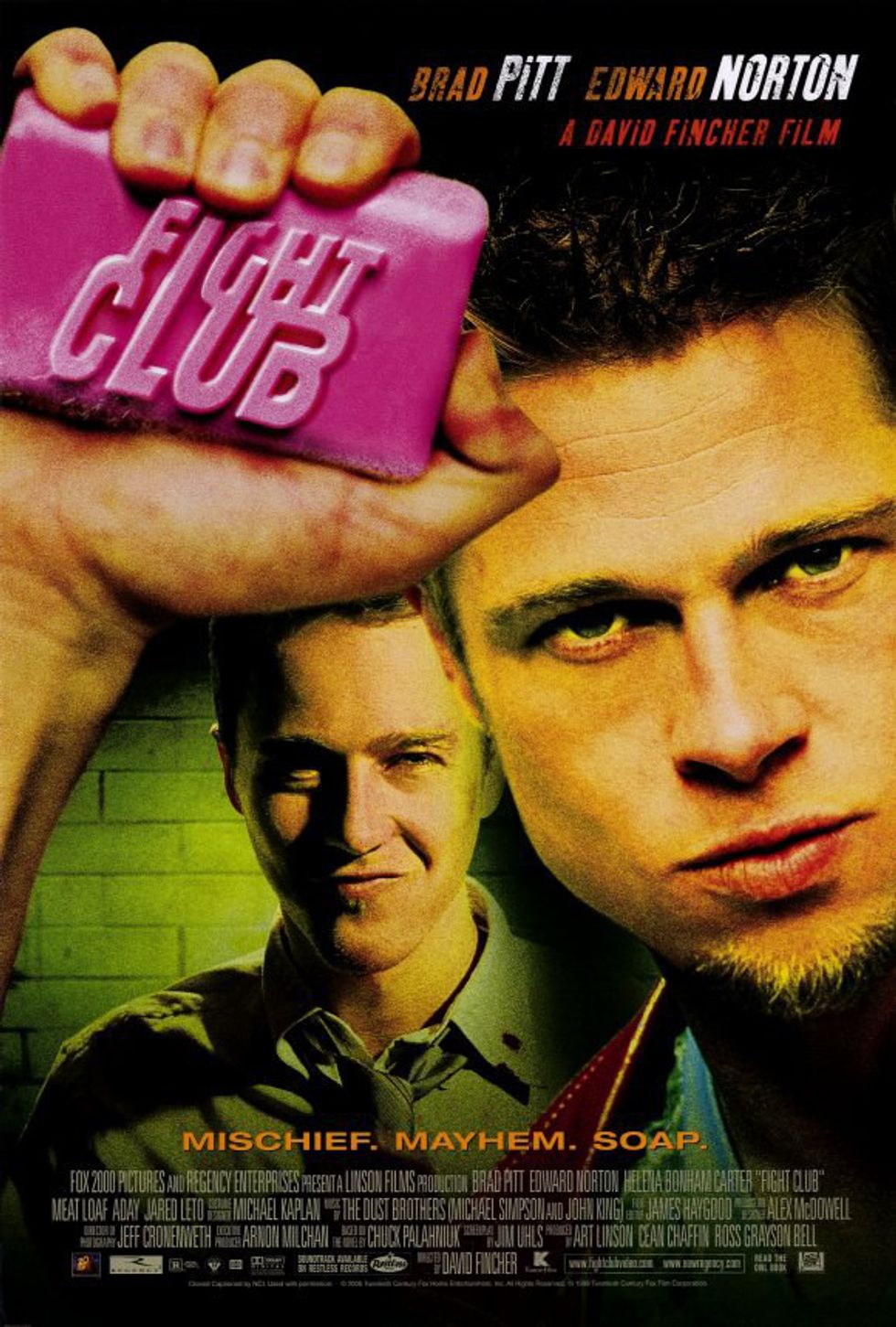 Why It Deserved a Nomination: Initially polarizing & very controversial, this David Fincher adaptation of the Chuck Palanhiuk book is now one of the most beloved and important films of the 1990's. Bold and maybe even more relevant today, there aren't many movies like "Fight Club;" it is it's own unique experience. Plus, it's aged much better than "American Beauty."
36. "Fight Club" for Best Adapted Screenplay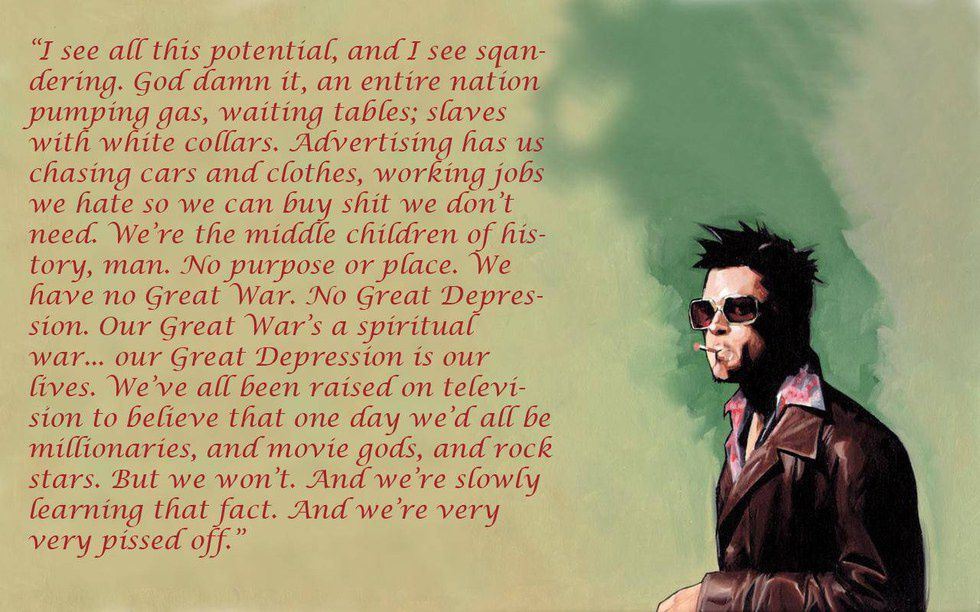 Why It Deserved a Nomination: When the author of the book you're adapting says that the movie is an improvement, then the screenwriter should deserve recognition for simultaneously adapting the book faithfully & altering it for the betterment of the story.
37. Natalie Portman for Best Supporting Actress ("Leon: The Professional")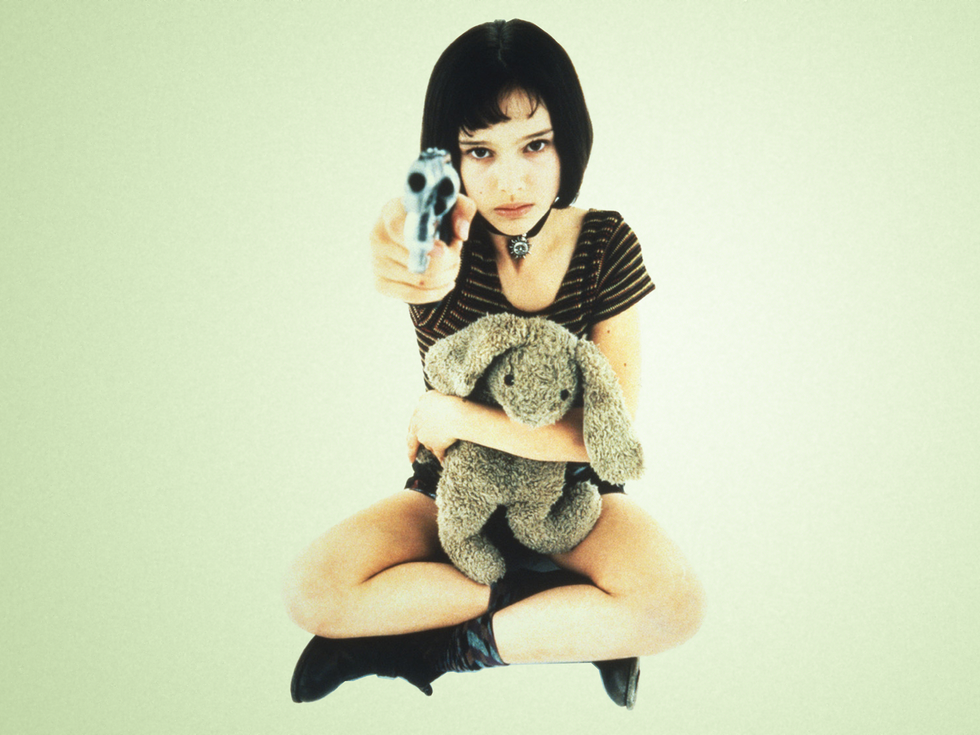 Why She Deserved a Nomination: Everyone knows Natalie Portman is a great actress, but she showed in her debut role that she had serious acting chops. The role of a girl whose family is killed by a corrupt DEA agent only to then form an unlikely relationship with a good-hearted hit-man could have been a disaster in the hands of a lesser child actor; Natalie Portman delivered a grade A performance though. Considering the child actors who have been nominated for acting Oscars, this one should have been a no-brainer.
38. Mia Farrow for Best Actress ("Rosemary's Baby")
Why She Deserved a Nomination: Producer of the film Robert Evans was convinced that Mia Farrrow would be nominated for Best Actress, but even with how great she was, this was not to be, and it's a crime. She thoroughly carries this slow-burn psychological thriller, and physically transforms as the movie goes on, becoming a sickened, psychological wreck who is doomed to be the mother of the Antichrist. Her acting, especially towards the end, is haunting & unforgettable.
39. James Dean for Best Actor ("Rebel Without a Cause")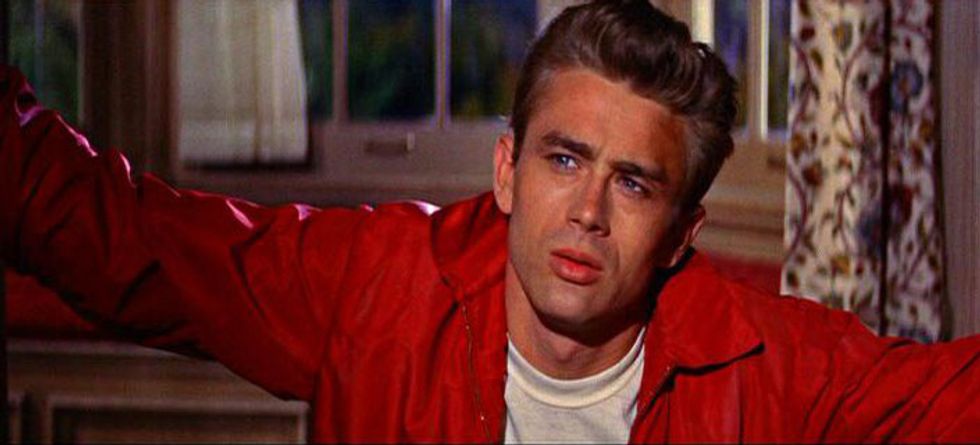 Why He Deserved a Nomination: James Dean, only starring in three movies in his short career, was nominated for a posthumous Best Actor Oscar for two of them: "East of Eden" and "Giant." However, despite his fantastic performance in "Giant," Dean really should have been nominated for his culturally iconic role as rebellious teenager Jim Stark in "Rebel Without a Cause." His look in the movie alone is instantly recognizable, even to people who have not seen the movie, but his performance is also one for the ages. To this day, it's the role he's most remembered & known for.
40. "WALL-E" for Best Picture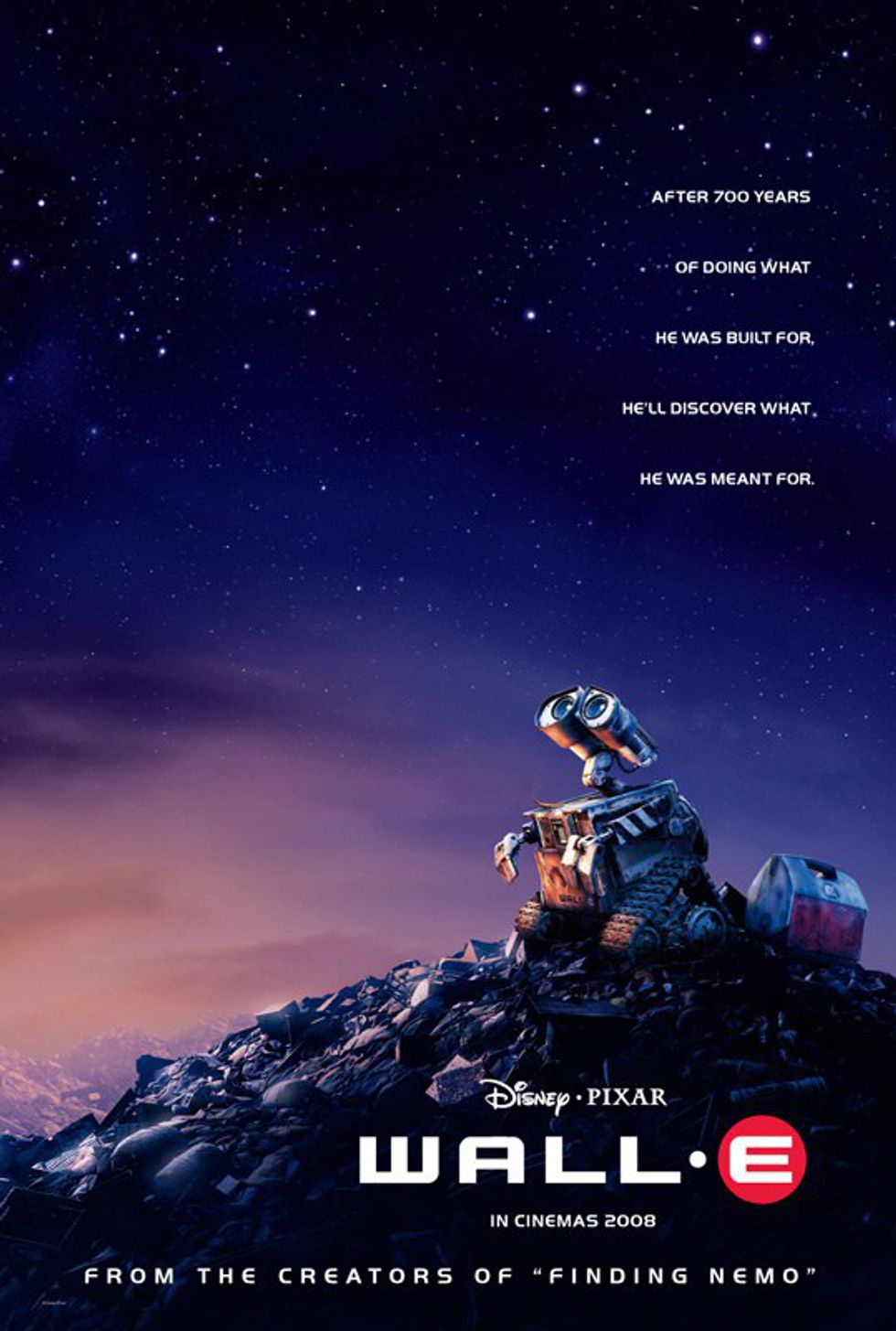 Why It Deserved a Nomination: Very rarely has an animated film made it into the Best Picture race, but "WALL-E" should have been among the five for the 2009 awards. This movie is so beloved and acclaimed, it's arguably Pixar's best film, and easily their best standalone film. Everything from the visuals, plot, storytelling, characters, and emotion in the film are magnificent.
41. Bruce Willis for Best Actor ("Unbreakable")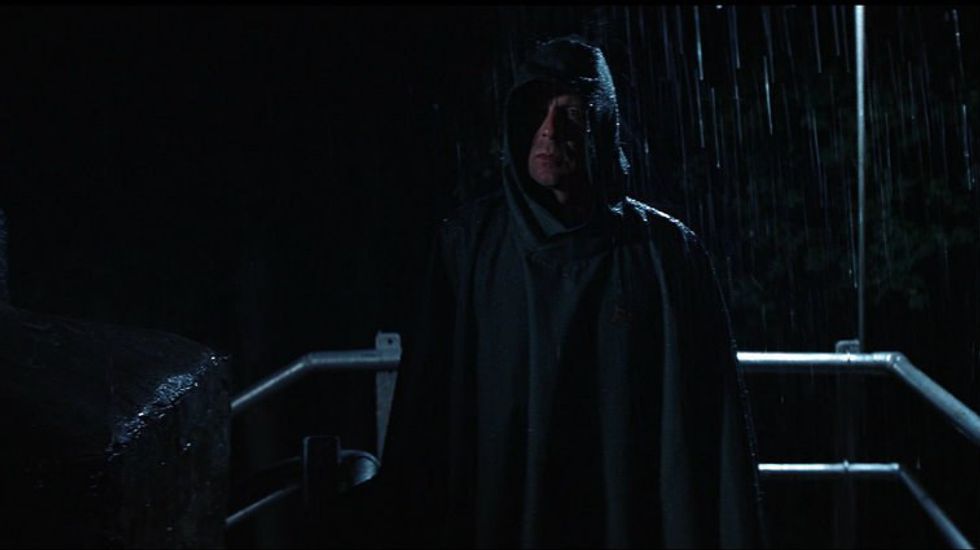 Why He Deserved a Nomination: Not counting the role of John McClane in the first three "Die Hard" films, Bruce Willis does his best acting in this grounded M. Night Shyamalan superhero movie. Very understated and subtle, Willis' role as David Dunne, a man who survives a horrible train crash with no injury whatsoever, allows the actor to shine dramatically. He really sells the idea of this everyman coming to terms with and fulfilling his role as a real-life, unbreakable Superman.
42. Samuel L. Jackson for Best Supporting Actor ("Unbreakable")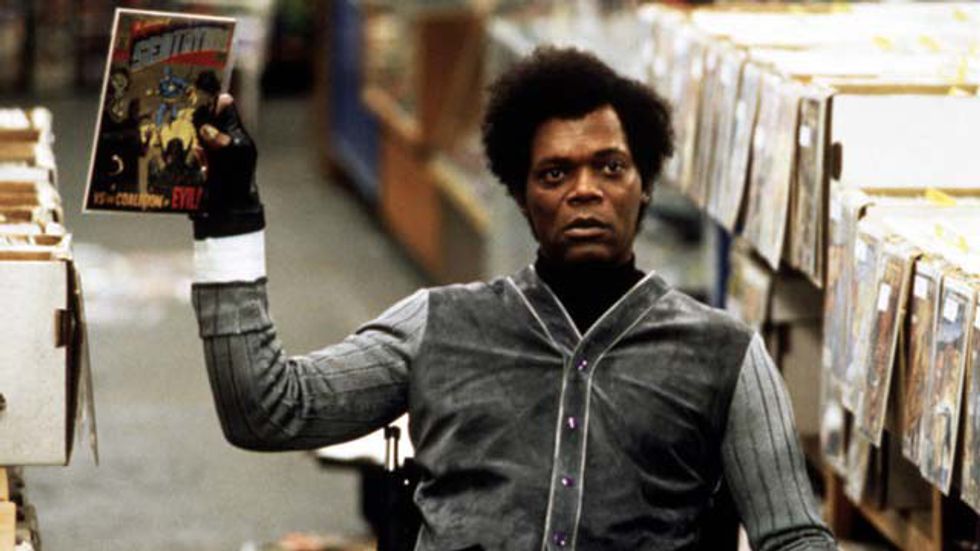 Why He Deserved a Nomination: Samuel L. Jackson, most often playing a loud badass who yells & swears a lot, plays against type as Elijah Price, a man born with a condition that causes his bones to break with ease. This alone gives his character a great deal of sympathy, but Jackson's performance is layered, with a combination of sadness, determination, desperation, and a certain degree of insanity coming together to form a truly emotional performance.
43. Donald Sutherland for Best Actor ("Ordinary People")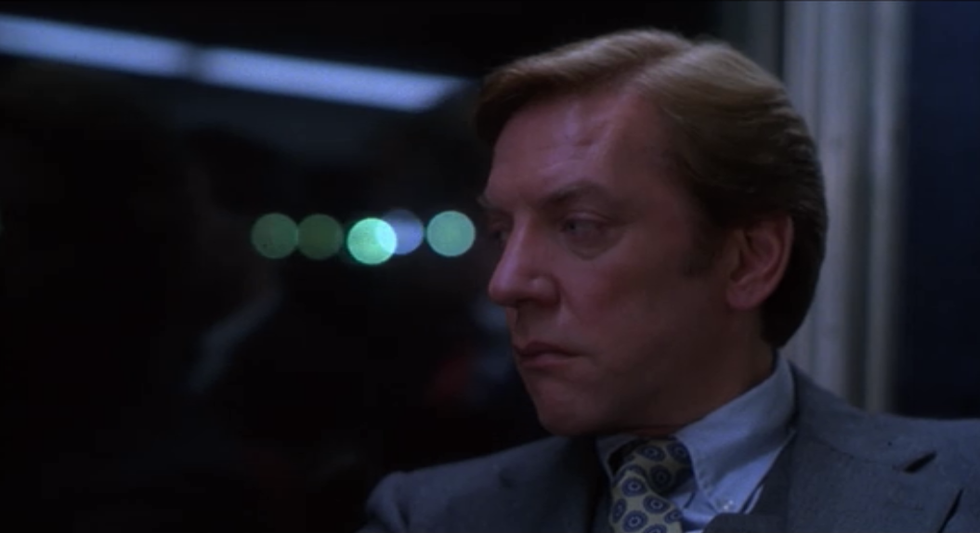 Why He Deserved a Nomination: Considering every major actor in this film got an acting nomination, it's extremely puzzling as to why Donald Sutherland did not land a nomination for his role as a father trying to reconnect his his son & keep his family together after a tragedy. He provides the film with heart, especially when acting opposite of Mary Tyler Moore as his cold-hearted wife or Timothy Hutton as his emotionally-damaged son. It's a subtle, powerhouse performance that should have been recognized with the other performances in the film.
44. Sylvester Stallone for Best Supporting Actor ("Cop Land")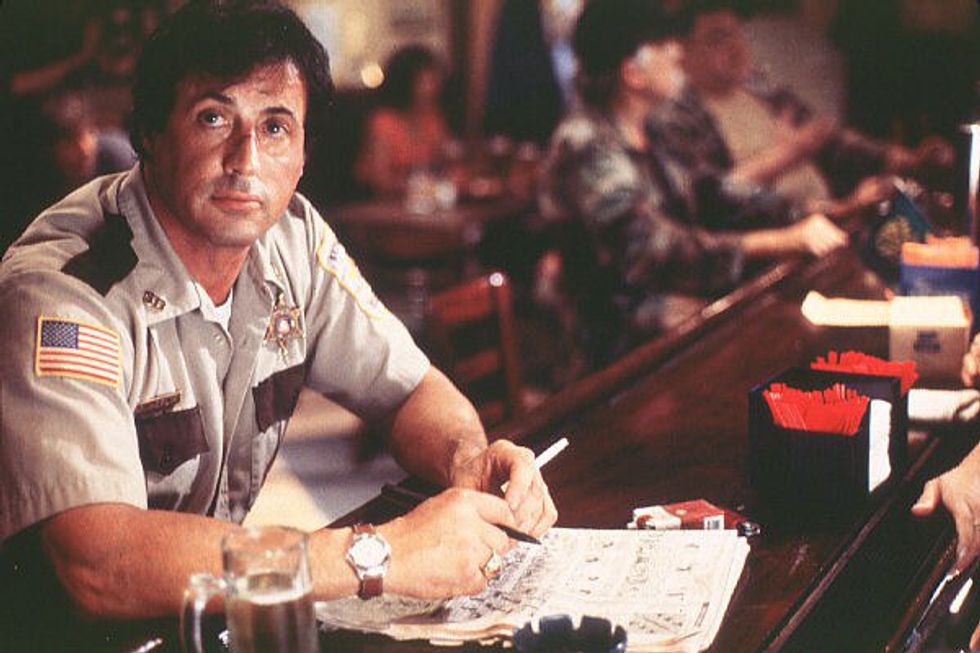 Why He Deserved a Nomination: After a string of disappointing action & comedy movies, Stallone reminded everyone that he can really act in this 90's crime-drama about a half-deaf sheriff in a New Jersey town full of corrupt New York cops that eventually fights back against their corruption. As the sheriff, Stallone gained weight and plays the role subdued, looking worn-down but with enough honor to stand up for what's right. He shouldn't have had to wait until "Creed" to get another Oscar nomination since the first "Rocky;" he should have been recognized for this minor dramatic comeback.

45. Jake Gyllenhaal for Best Actor ("Nightcrawler")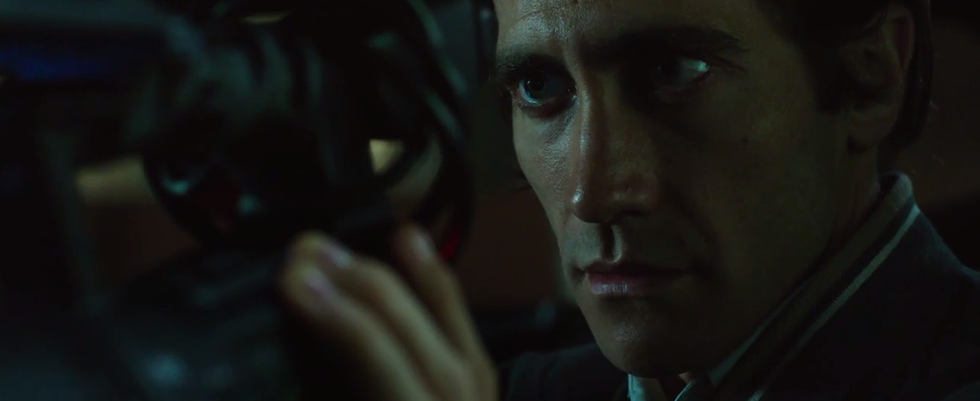 Why He Deserved a Nomination: Jake Gyllenhaal transformed himself for this movie, turning into a gaunt, manipulative, wide-eyed sociopath, and is borderline unrecognizable. This is easily one of the biggest nomination snubs in recent years, as Gyllenhaal really proved himself as an actor to be reckoned with in this thriller. He is downright creepy & unnerving in this movie, and his performance will stick with you for days.
46. "Blow Out" for Best Picture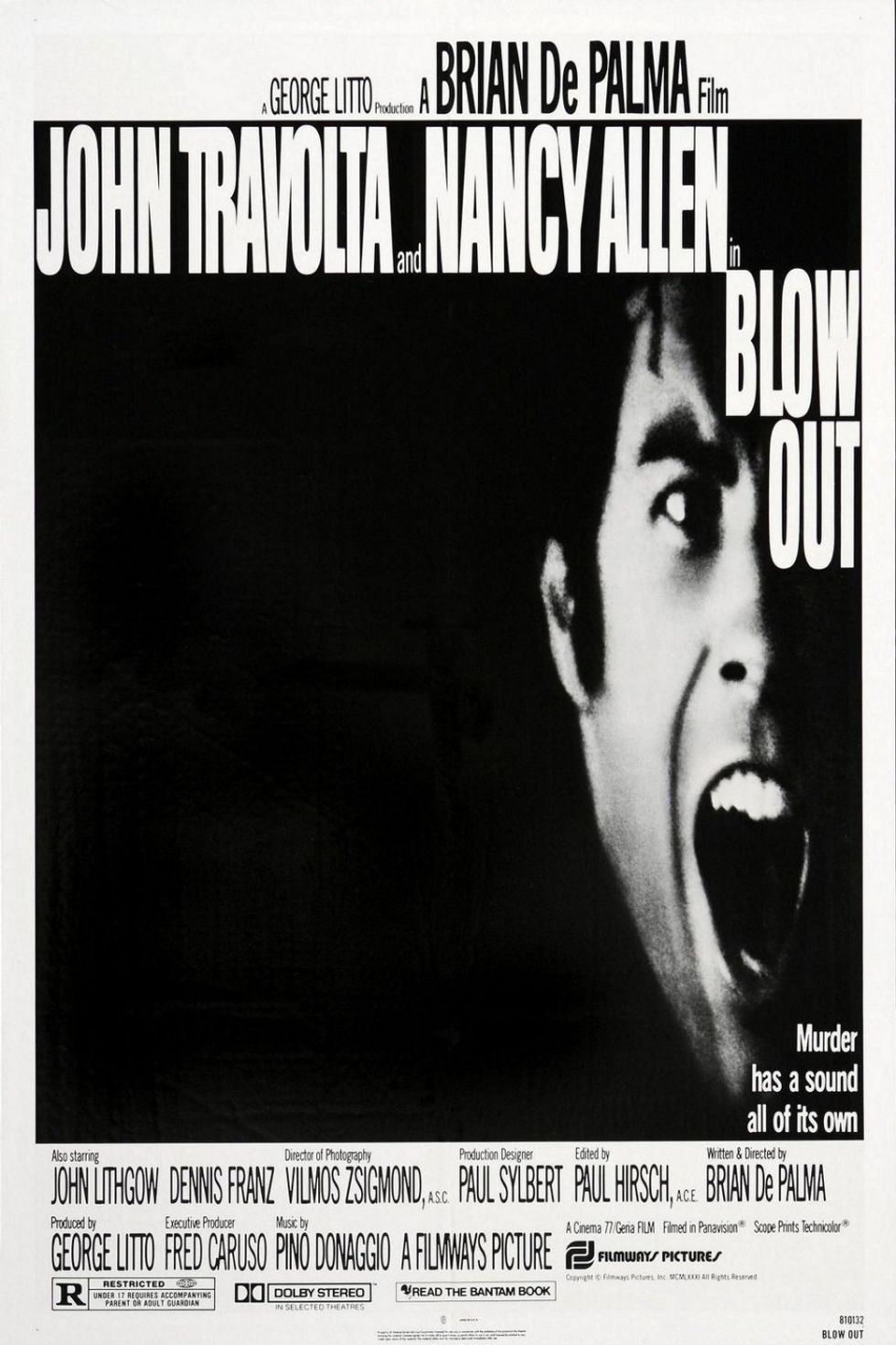 Why It Deserved a Nomination: A bleak political thriller that reaches Hitchcock levels of greatness, this De Palma film is utterly unpredictable and packed with tension. Everything, from the directing, story, sound, visuals, writing, is stellar and top-notch. The film also contains the best John Travolta performance of all time, a terrifying John Lithgow performance, and an ending that will floor you.

47. Brian De Palma for Best Director ("Blow Out")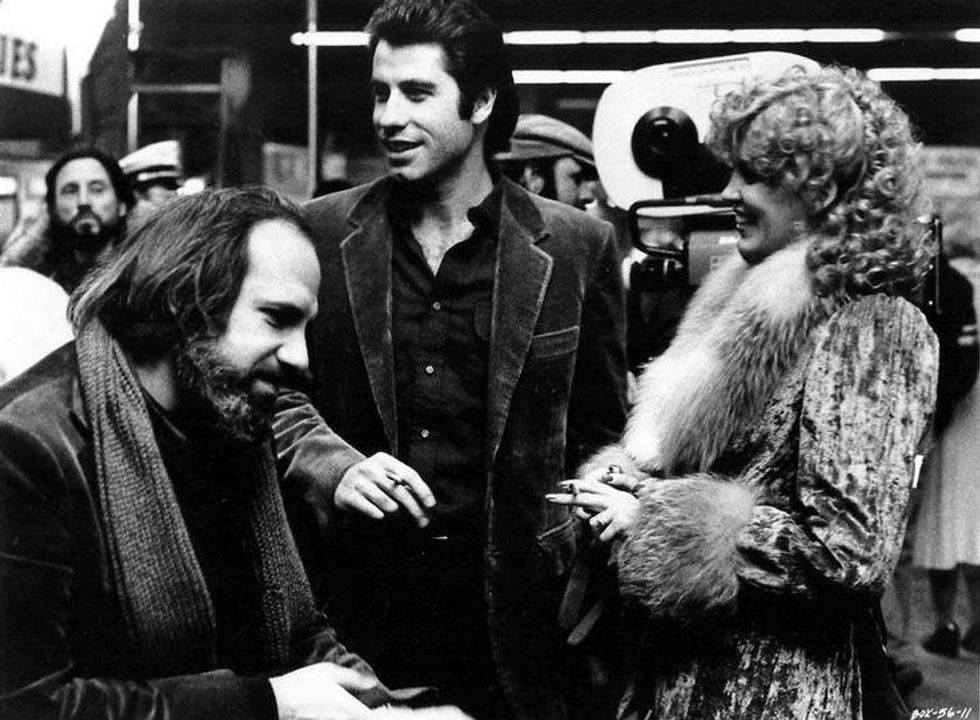 Why He Deserved a Nomination: Regarded as one of the greatest directors of all time, with numerous classics under his belt like "Carrie," "Scarface," "The Untouchables," "Mission: Impossible," and "Carlito's Way," it's shocking that Brian De Palma has never been nominated for a directing Oscar. Initially believed to be a Hitchcock-lite, De Palma truly matched the level of the great auteur with this political thriller. It's often called his best work, and of all his movies, "Blow Out" is the movie he should have been nominated for.
48. "City of God" for Best Foreign Language Film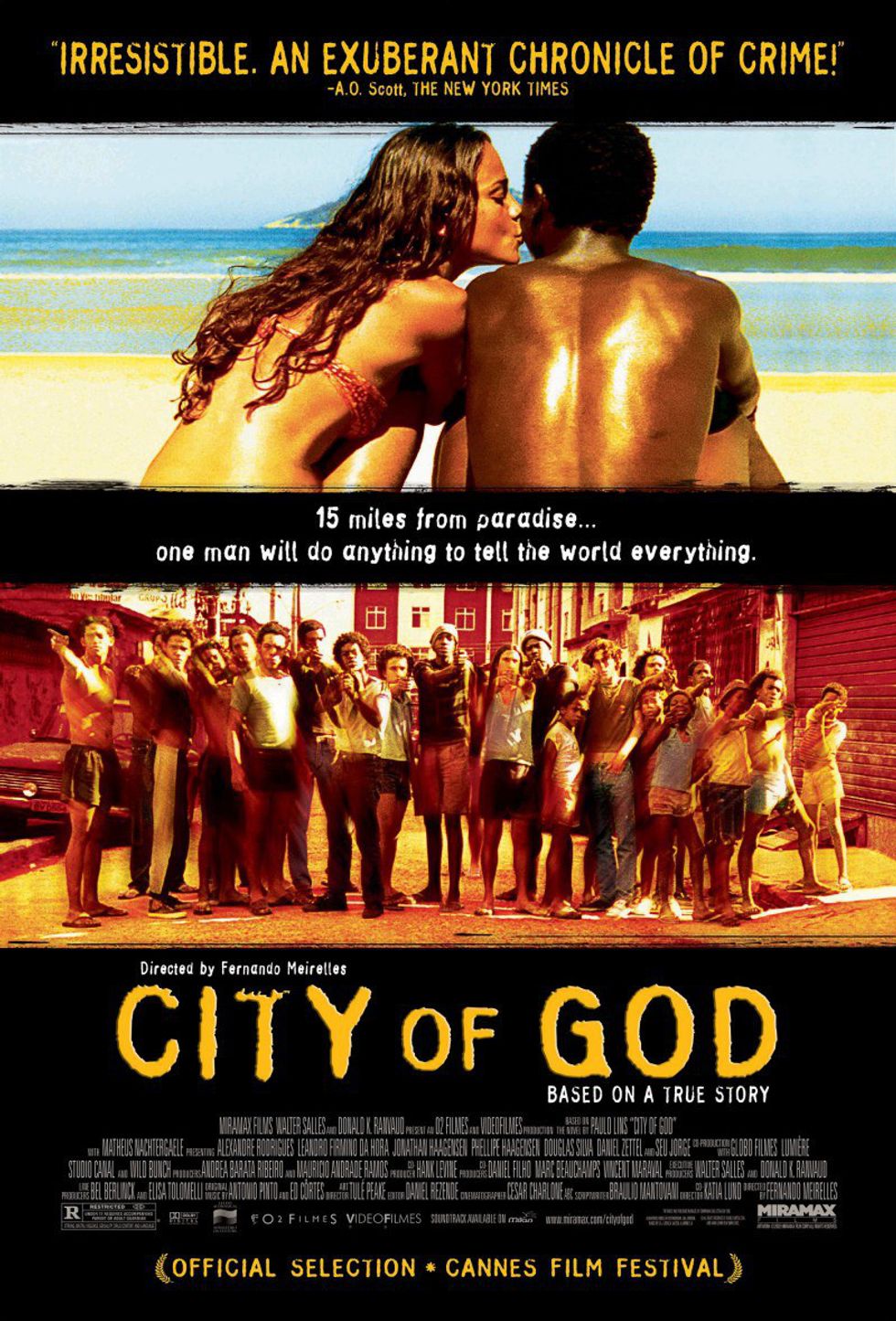 Why It Deserved a Nomination: Often called the South American "Goodfellas," this epic crime-drama chronicles the violence & gangs in Rio de Janiero from the 1960's to the 1980's. Utterly compelling & fascinating, with great acting & directing, this foreign film deserves even more acclaim and popularity than it already has.
49. "The Dead Zone" for Best Adapted Screenplay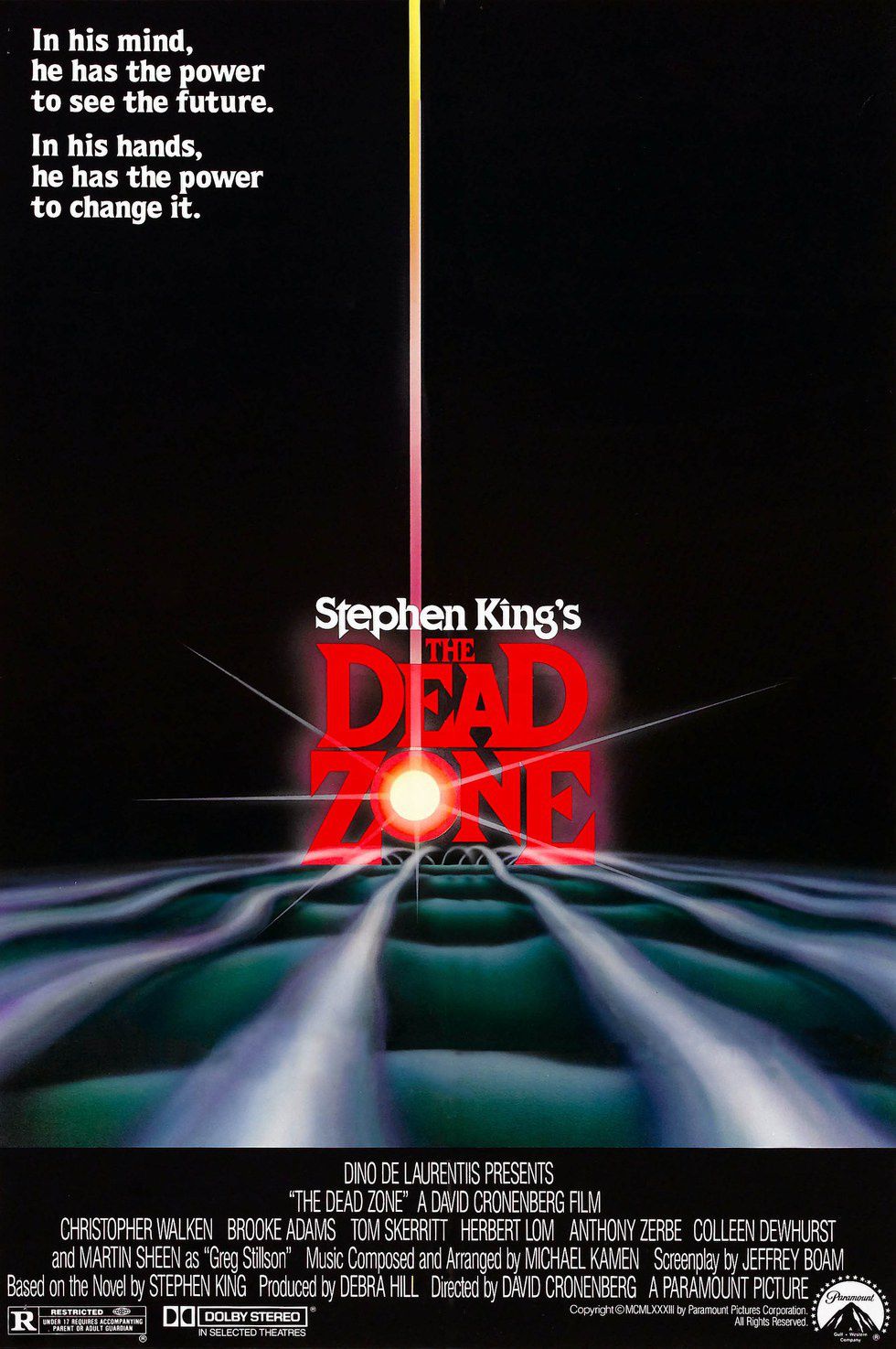 Why It Deserved a Nomination: Ditching the lengthy book's parallel narrative and subplots to create one clear-cut story about protagonist Johnny Smith, this adaptation still remains very faithful to the Stephen King book in retelling the book's events and capturing the story's melancholy feel. Very much a dramatic supernatural-horror story, this screenplay deserved notice for adapting the book into a fantastic film.
50. Christopher Walken for Best Actor ("The Dead Zone")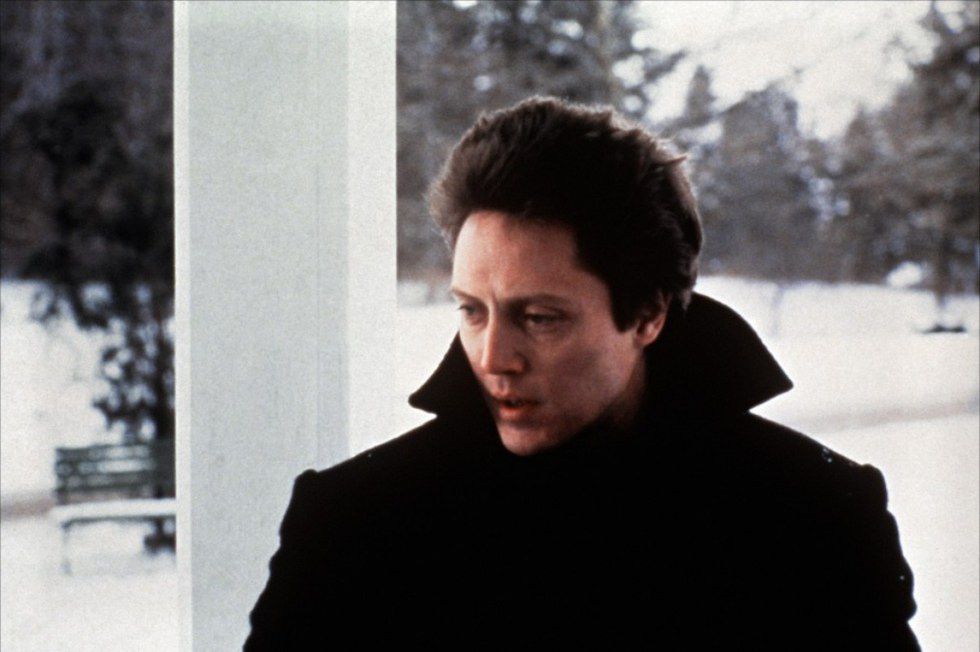 Why He Deserved a Nomination: Giving a performance with such melancholia, Christopher Walken convincingly portrays Johnny Smith, a man who can see visions of the future after awakening from a coma. He exudes such sympathy without any effort, making us feel for a man whose life has been radically changed & cursed. Walken is at his best and really makes it seem like the character has the weight of his horrible visions pressing him down. He may be more reserved to quirkier roles now, but this is Walken in his dramatic prime, and he should have been honored.