With Christmas now over (even though I'm still listening to Christmas music), New Year's Eve is coming up this weekend! Not only will we have to start writing 2017 now, but don't we want to start our New Year off right? It all begins with your outfit! It's the first thing you'll be wearing as the clock strikes 12:00 a.m. With endless sequin and glittery dresses, it's hard to want the same thing but look different. Making a statement in a crowd of people can certainly be possible if done correctly.
1. Rock bold jewelry.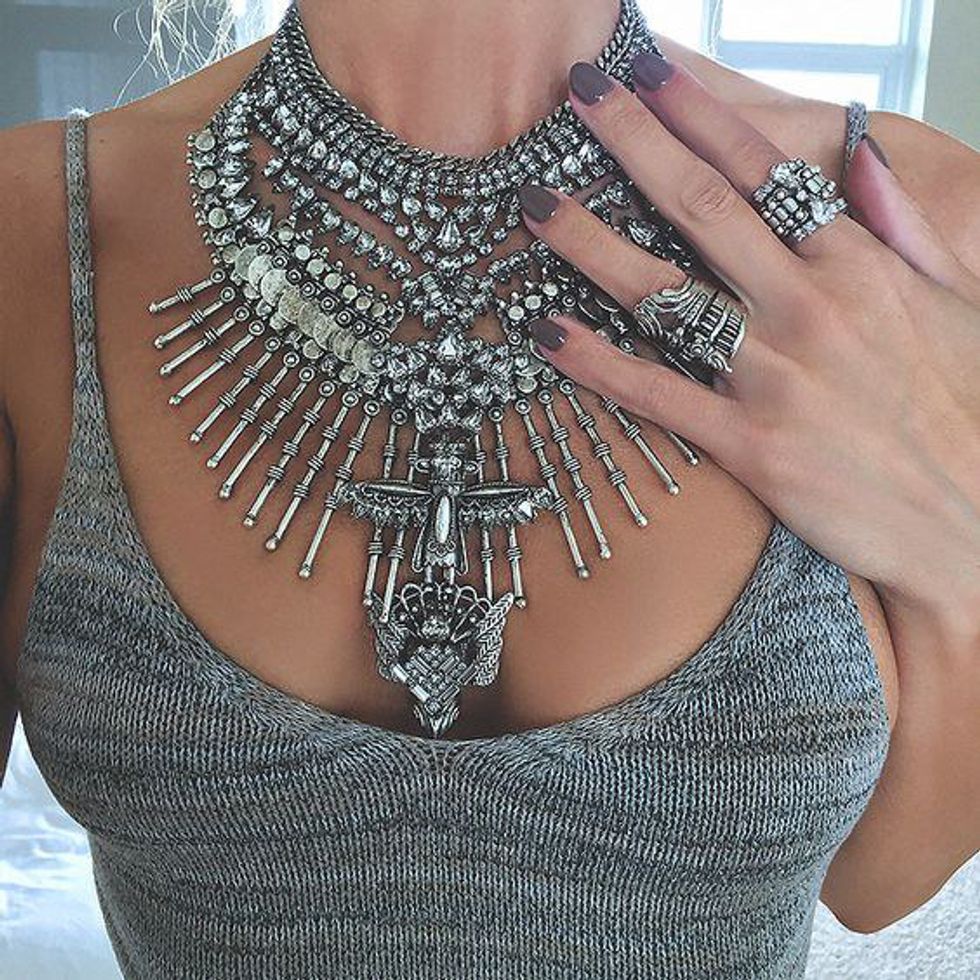 You know that necklace you've been dying to wear but feel it's too much for a first date? This is the time to rock your bold and sparkly jewelry! Go all out with a bold statement necklace like the one above, or wear those shoulder-grazing earrings. New Year's lets you glitz up your outfit to the maximum, so take full advantage of the night and break out your favorite pieces. Who knows? It may start a conversation with a new friend!
2. Look chic with a jumpsuit and blazer.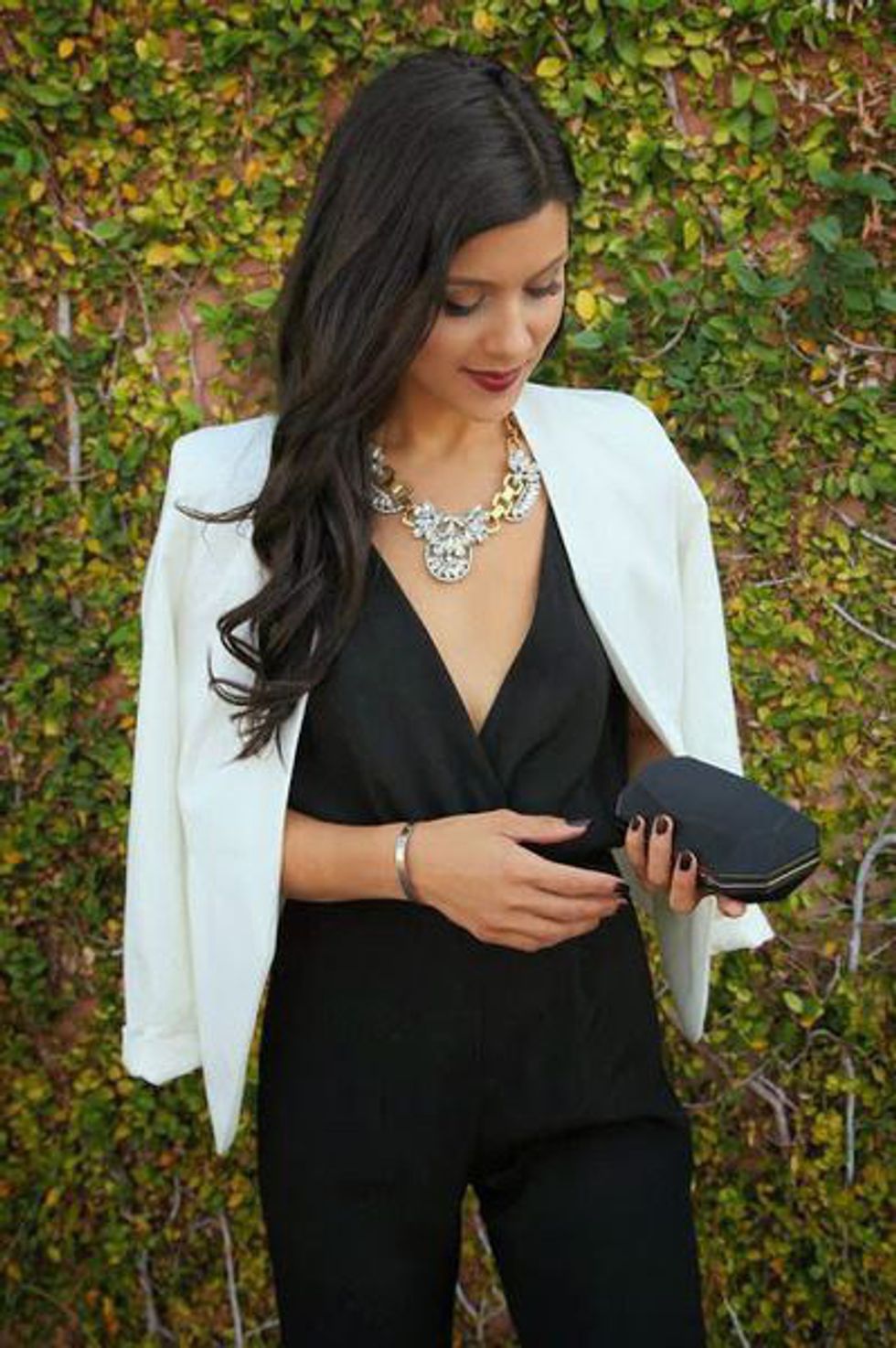 This simple and easy look makes getting dress a little bit easier for the big night. Not only will you be warmer, but the blazer makes warm look stylish. You can drape it over your shoulders or wear it as is. Throw on a piece of statement jewelry like the necklace above and pair it with another, but more simplistic, piece. Wearing your hair up or down always looks flattering when wearing a jumpsuit!
3. Go for velvet.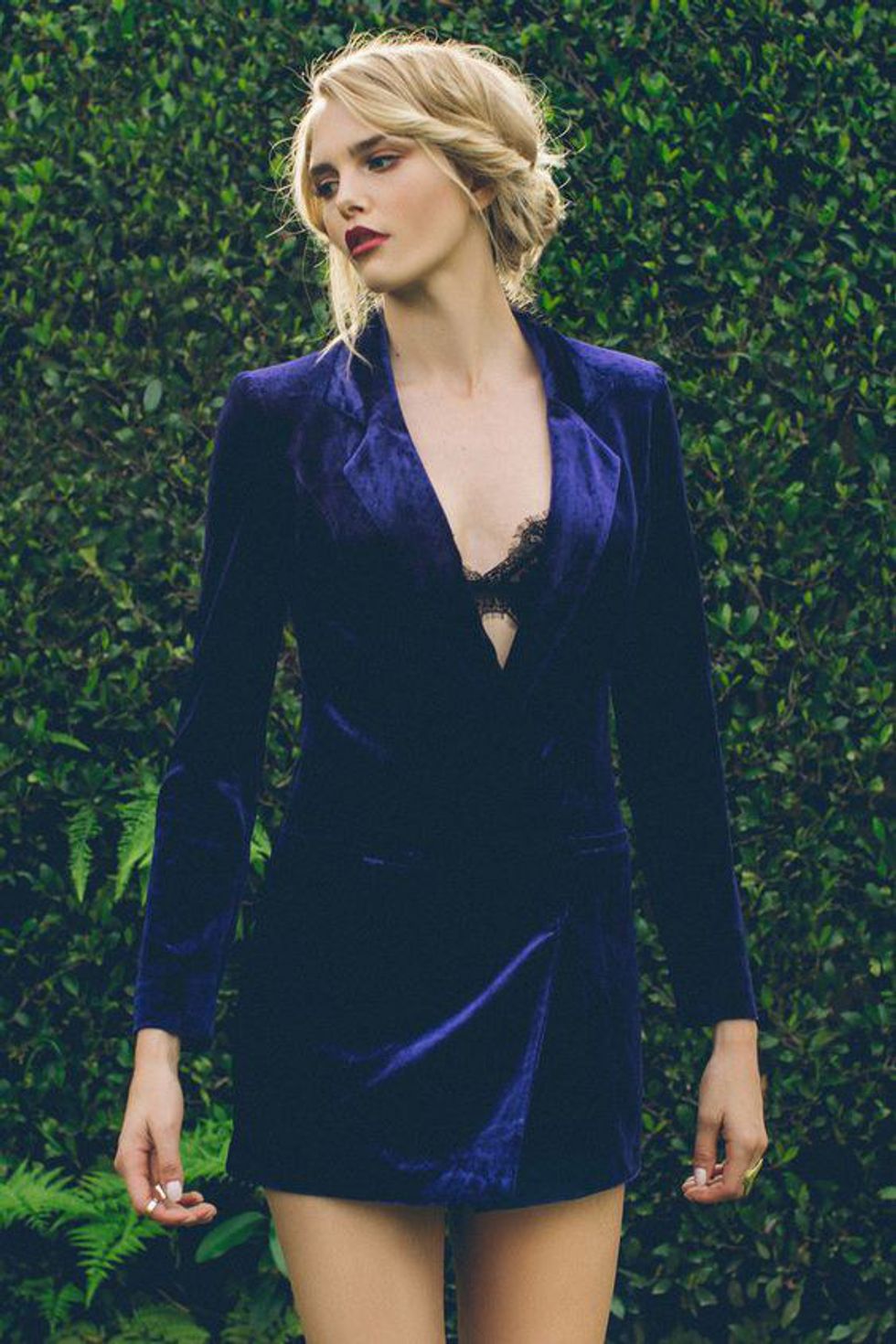 Velvet is a great shimmer alternative for fabric choices. Not only is it soft, but it also looks luxurious. This amazing blue velvet blazer dress is a definite statement without overdoing it. The deep-V neckline allows you to play around with exposed lace bralettes or a simple pendant necklace. The peek of lace gives it a subtle sexiness without showing a lot of skin or having to constantly adjust the dress.
4. Try sequins and sweaters.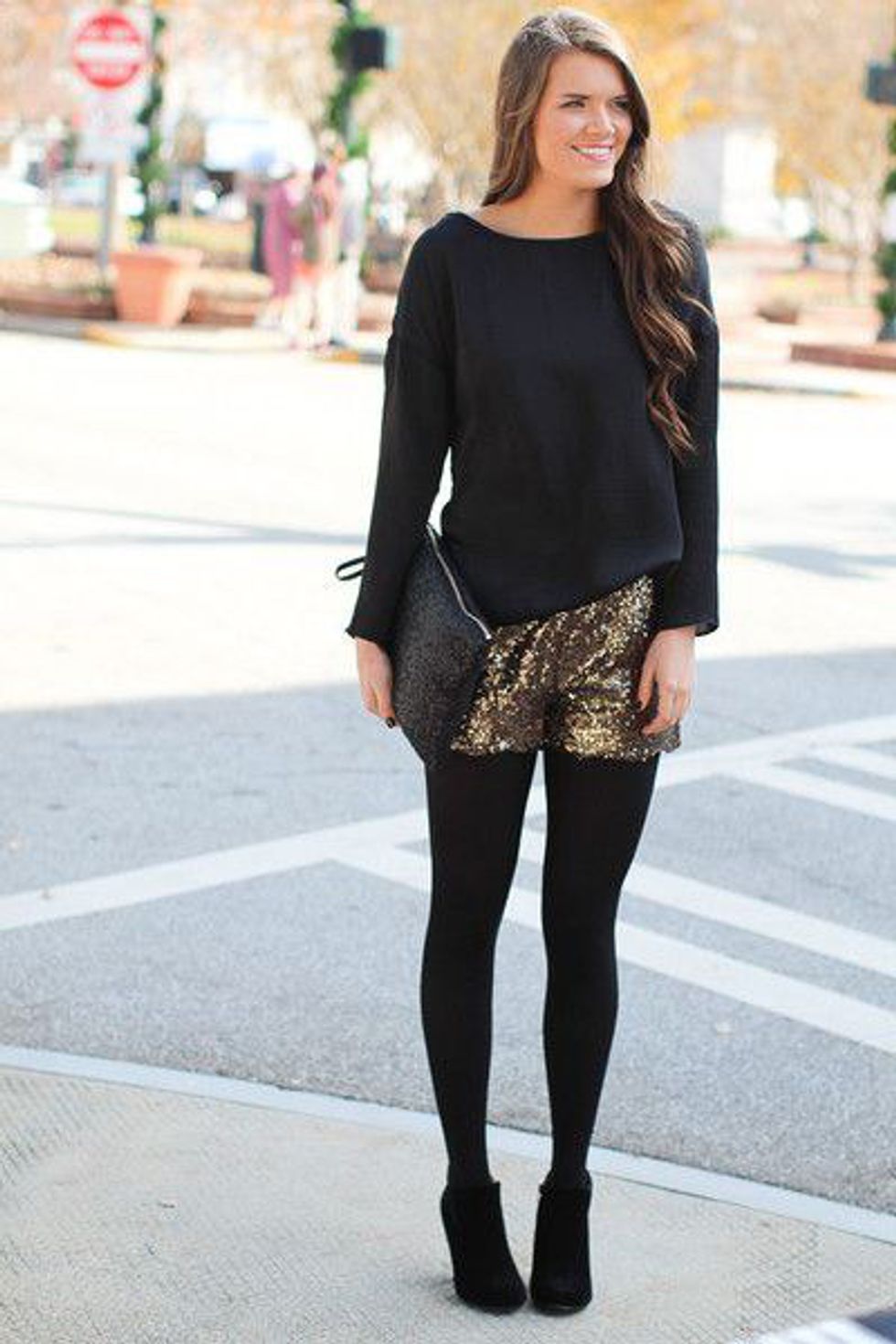 Shorts may seem silly for a cold night, but not when you pair it with the right items. Incorporate the sequins you love in a smaller way with sequined shorts, thick tights (they have fleece lined tights out there), and booties. Not only will your legs stay warm, but your feet will thank you for wearing more practical shoes that still look good. Balance out the sequined shorts with a tucked-in sweater and sleek clutch. This look can easily remain simplistic, or you can add statement earrings for more fun!
5. Channel Hollywood glam.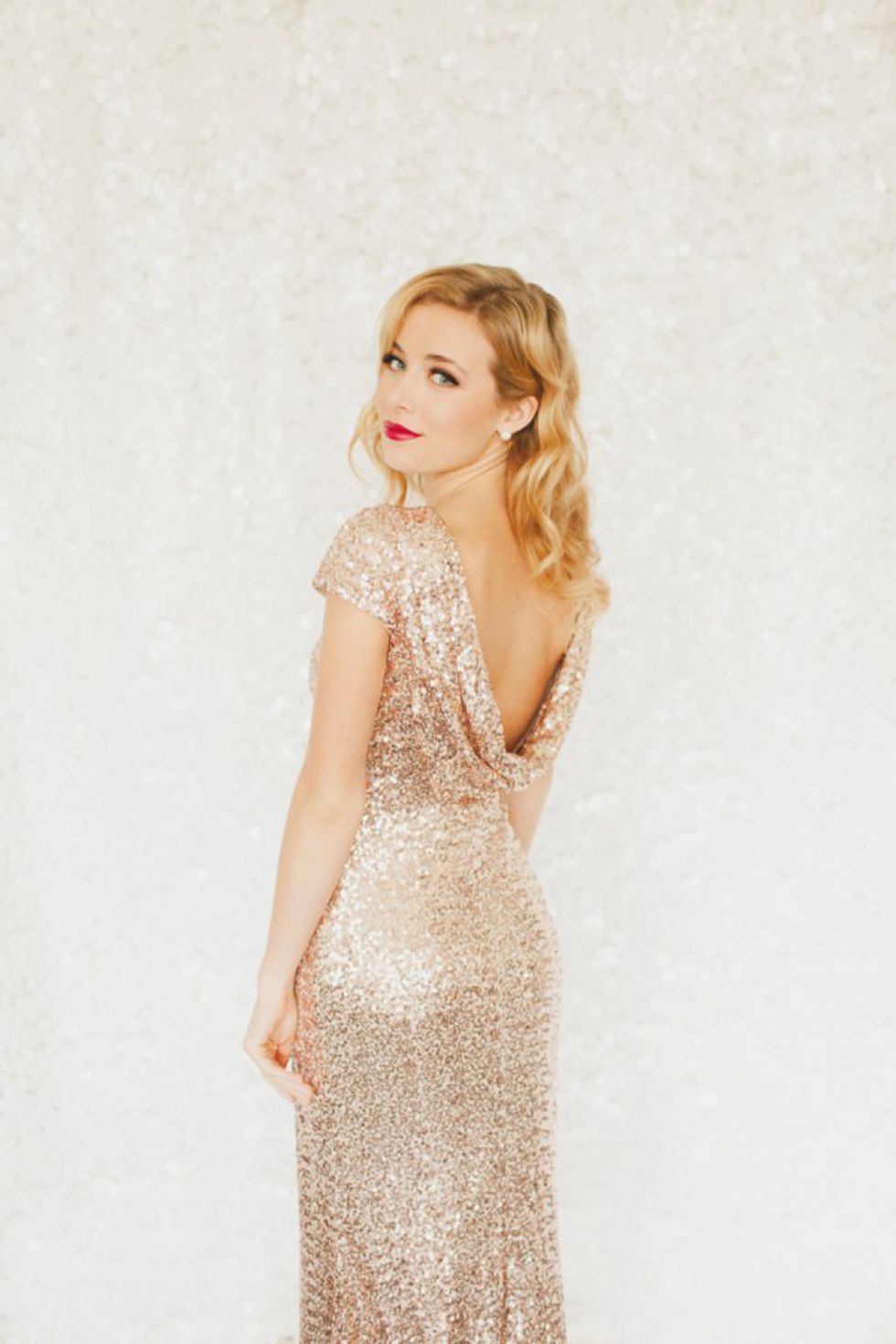 Going to a formal party? Channel your inner Hollywood glam style! Nothing looks classier than some loose curls, black eyeliner, and a bold red lip. Pair your look with a floor-length gown in champagne, black or white. With such a classic look, there's no going wrong when you look back at your pictures years later.