Pink is a major fall trend this year as opposed to your typical darker colors. From barely there pinks to bright bold hues, we're seeing them all over the runways. Most of us love breaking out the head-to-toe black, but with pink topping the charts for trends, we can afford to switch it up a little bit. It's not horrible to change up your outfits and add a pop of pink sometimes! You just have to do so the right way so you can still look chic, feel good, and keep your personal style in check.
Need some inspiration? Here are five different ways you can rock this seemingly girly color and make it more edgy. This listicle may just convert you to loving pink that much more!
1. Layer it with a leather jacket.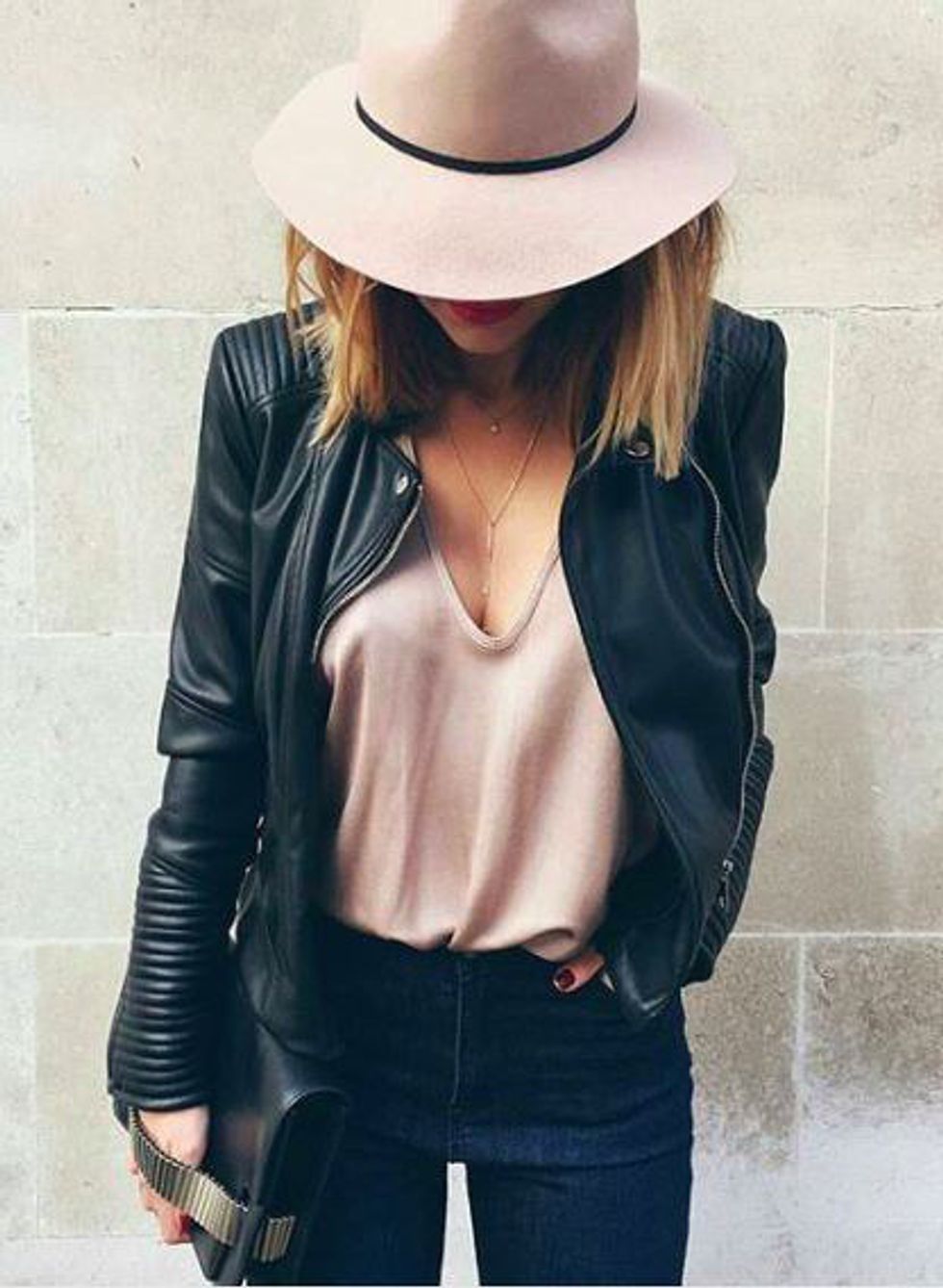 Adding a leather jacket to any outfit makes it instantly more edgy. Pairing a black leather jacket over a soft pink hue surely toughens it up and contrasts the two styles nicely. Add metallic accessories for chic embellishment. Take your look from day to night by wearing a pencil skirt for work and changing into a pair of dark wash jeans for the evening.
2. Try dusty pink hues.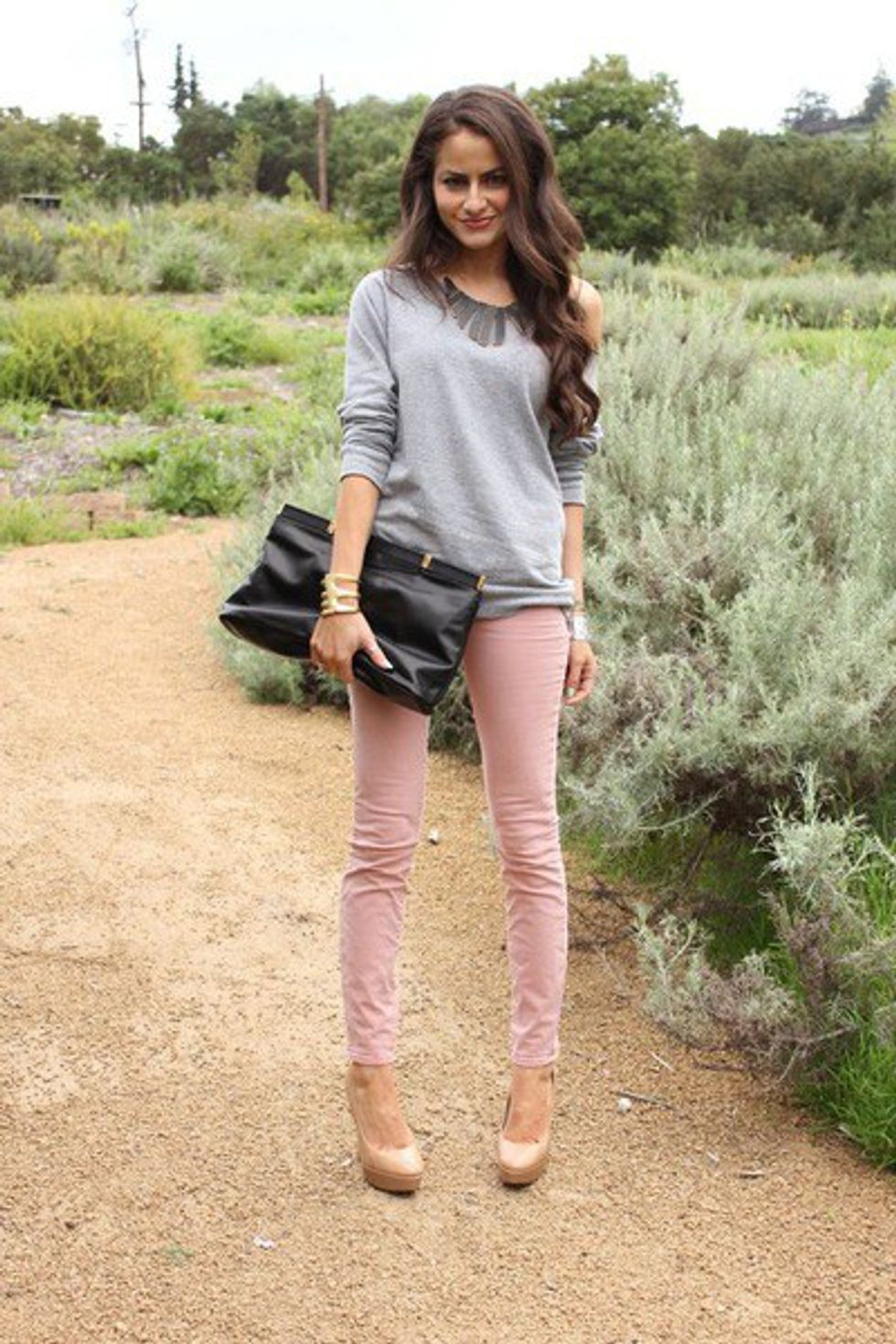 Dusty pink is very popular wherever you go. Plus, it's so much easier to wear in an outfit when bright pink isn't your cup of tea. Dusty pink jeans are similar enough to a neutral that you can pair them with many outfits. This grey slouchy shirt and over-sized clutch allow the pink to pop more while the nude shoes offset the jeans. Try dusty pink blouses and jackets as well to pair with outfits like a neutral jacket.
3. Pair it with an all black outfit.

There's nothing edgier than a great head to black outfit, but this time try switching it up! This light pink and flowing blouse really stands out compared to the rest of the black in the ensemble. Typically a blouse like this would be very feminine and frilly, but if you want to change it up this is the way to do it!
4. Incorporate it into your makeup.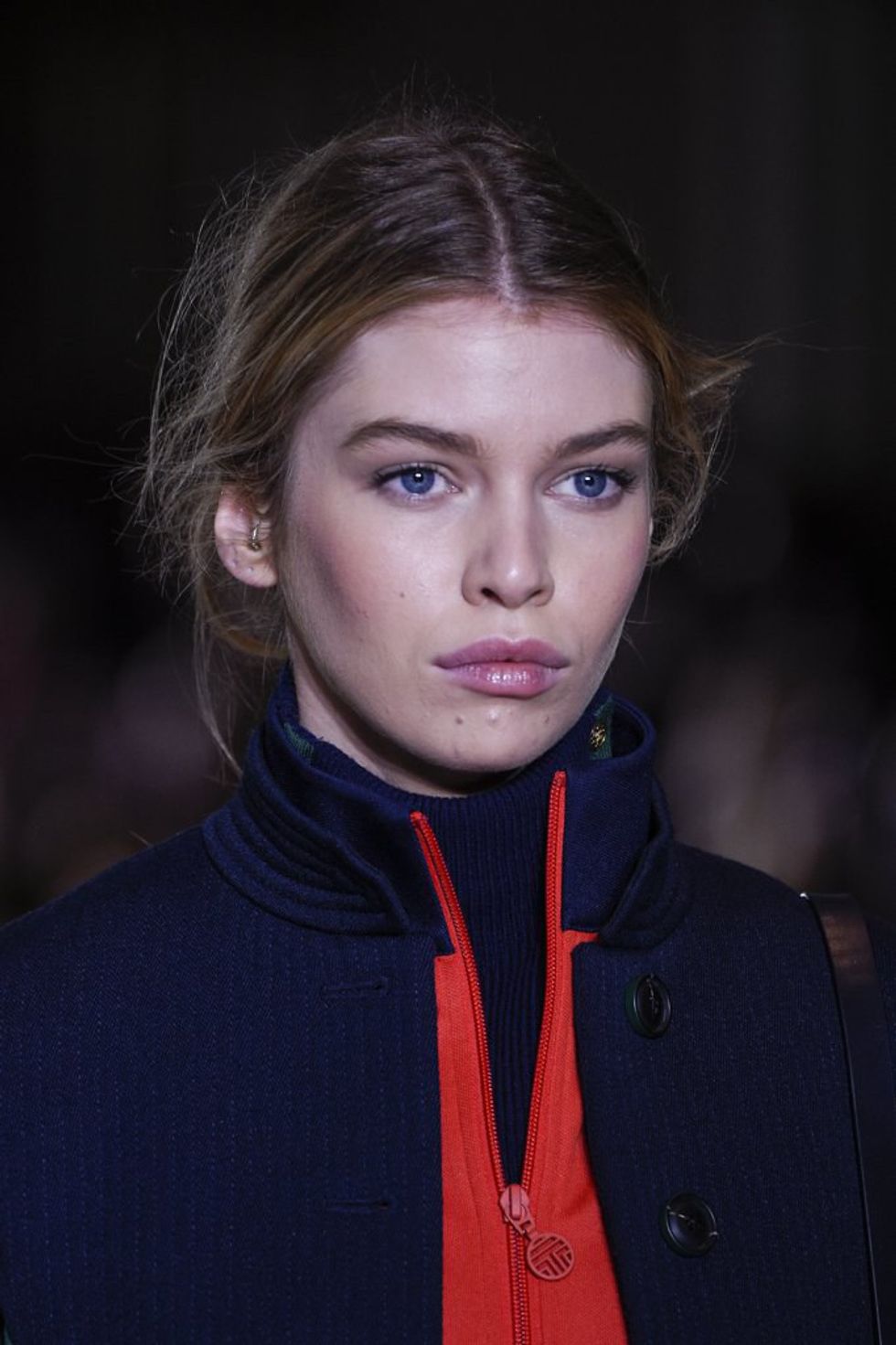 A nude pink lip is super popular versus the typical nude lips you've been seeing. This is a great natural makeup look, super easy to do and can be paired with all your looks. This is also an easy way to incorporate some pink into your everyday look without trying too hard.
5. Rock it with your shoes.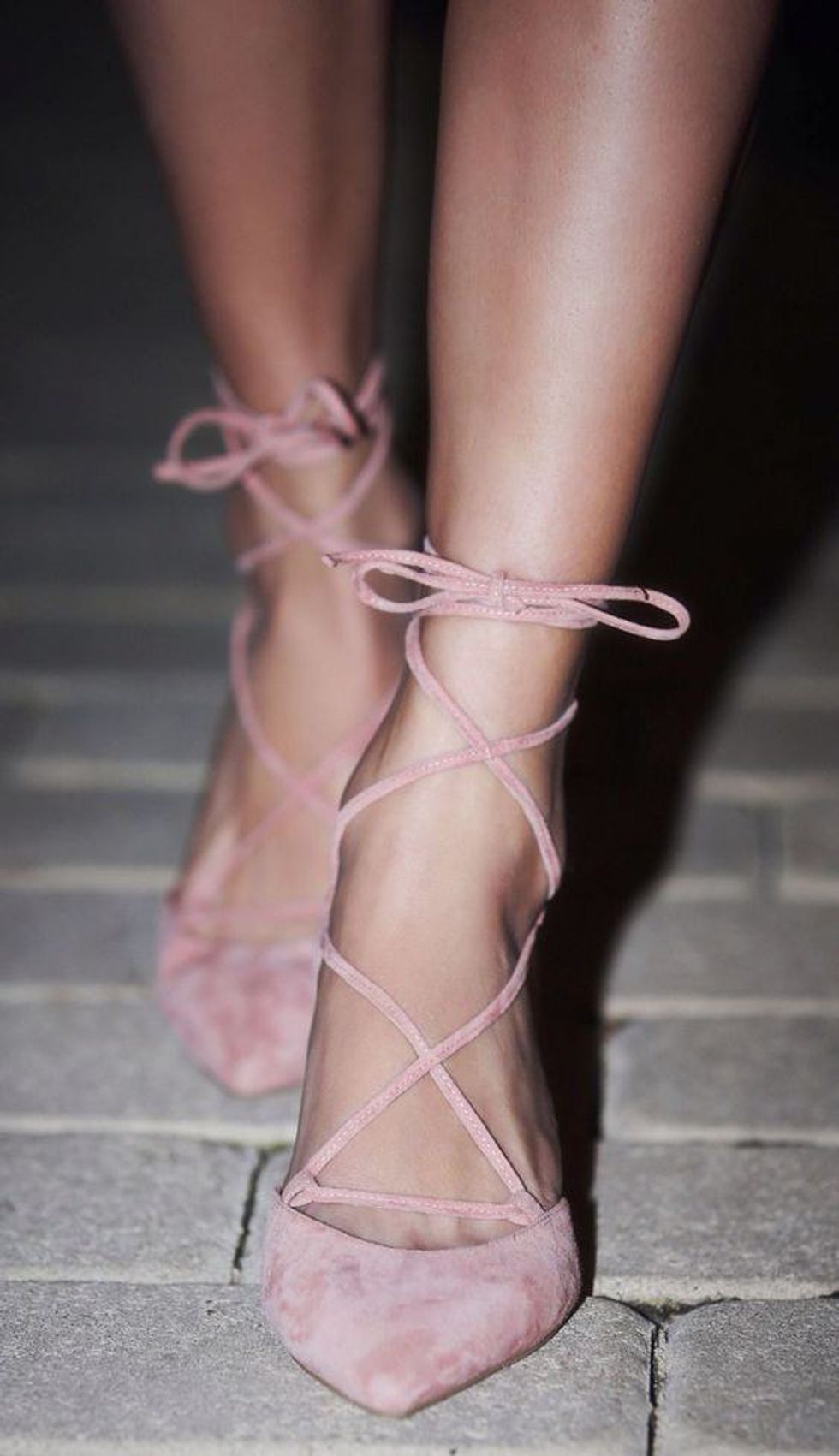 Can we talk about how gorgeous and comfortable lace up flats are to wear? Make the most out of your shoes and go for a light or dusty pink pair of lace up flats. This way, you can rock them with your work and weekend wear. Plus, they can go from day to night (one less thing you need to change when you're in a rush).