I hope 2018 finds you health and happiness! I believe in the power of mornings having a significant impact on your day, and even the rest of your week. So, get ahead of the game with some of these tips!
1. Wake up early.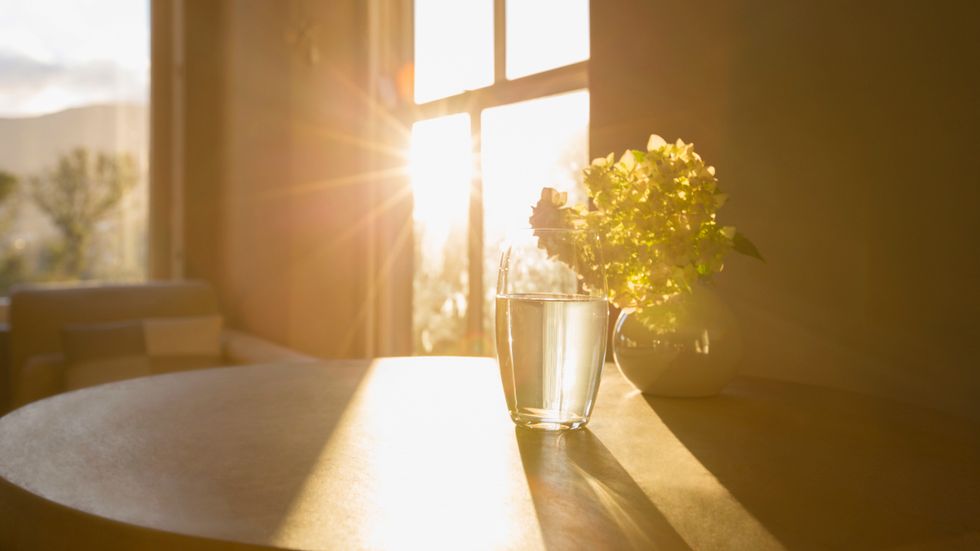 This is pretty obvious, and I struggle with this every single day of my life. But, I do believe that to maximize our effectiveness in the day, and truly achieve our goals, getting up early is the key. If your goal is to wake up at 7:30 a.m. every day but you're currently an 11:30 a.m. snoozer, *cough* me, switching your alarm clock to 7:30 a.m. can be a dramatic and scary change. Oftentimes, by shocking our body with an earlier alarm, we won't feel good when we wake up, and then we hit the snooze and go back to sleep. However, a trick that helps me is to slowly ease into that wake-up time by getting up 15 minutes earlier every day until I reach my goal. This allows our bodies to adjust -- and, mentally, 15 minutes is not a hard concept to grasp. You've got this.
2. Exercise.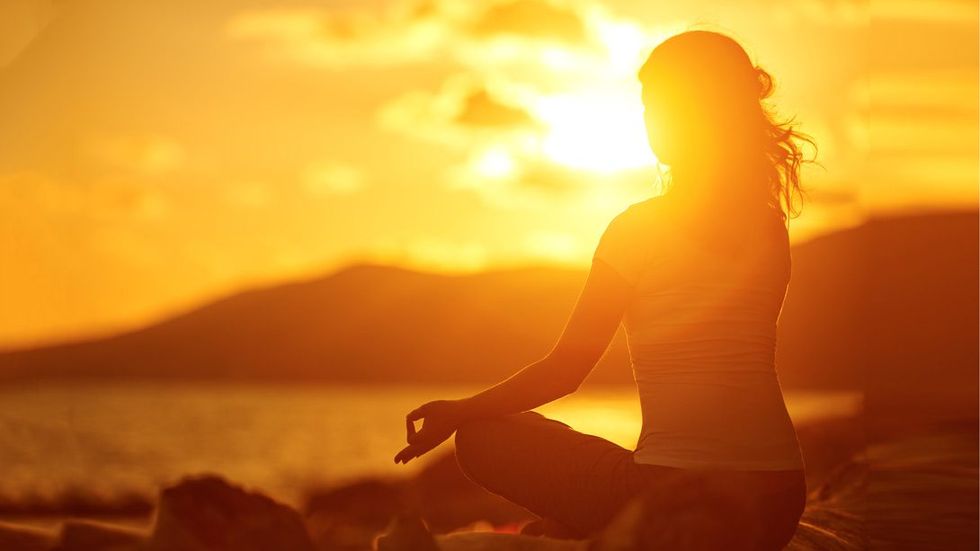 Countless studies have proven that exercising in the morning not only burns more calories but also gives you a burst of energy needed for the rest of the day. You don't necessarily have to run a 5K every morning, but doing some yoga or deep breathing exercises will also get your head in the game and get your day off to a great start. Also, set your clothes out the night before, so you truly have no excuse.
3. Enjoy a balanced breakfast.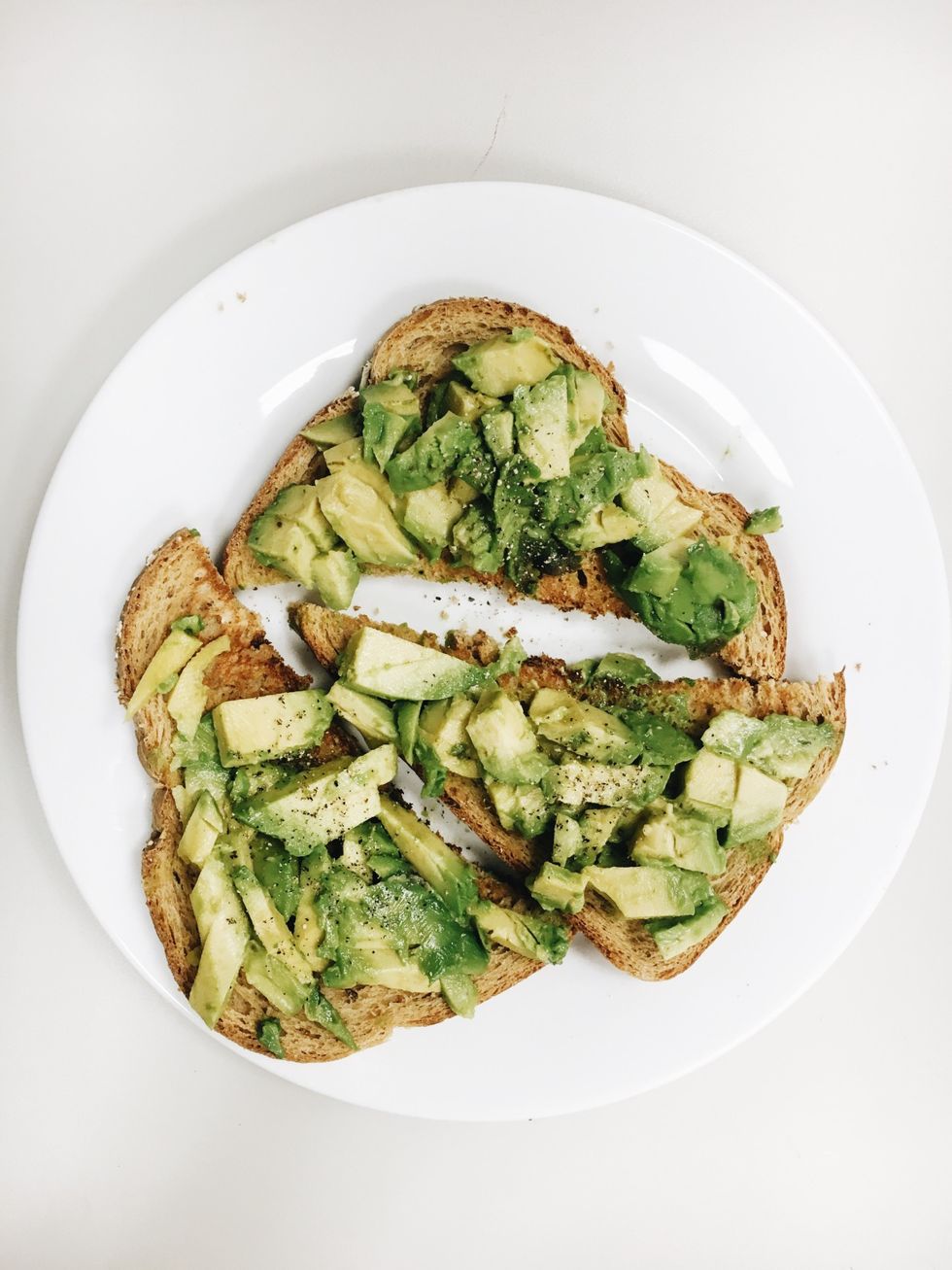 I hate to sound cliche but breakfast is the most important meal of the day! To maximize your morning opt for a meal with high protein and low sugar. Sometimes that doughnut looks so tempting, but if you choose an egg or a protein-based meal your brain will thank you so much. Consuming protein in the morning will keep your energy level consistent throughout the whole day. Personally, avocado toast is the ideal situation, and it's kind of fun to mix up the toppings every day. Oh, but be careful, don't eat too much avo toast, because then you won't be able to buy a house...
4. Knock something off your to-do list.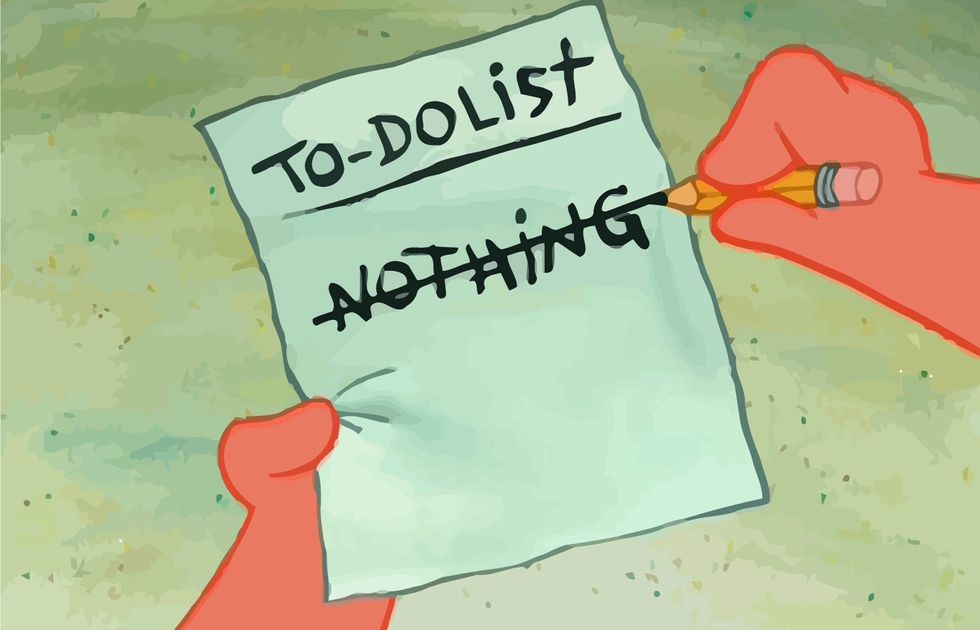 Productivity at its finest! By creating and maintaining a to-do list you're already ahead of the game. I know sometimes the mornings are tough, so start your day off by completing the simplest task off your list. This can be as easy as making your bed, or writing an email; little things get the job done.
5. Listen to some of your favorite jams.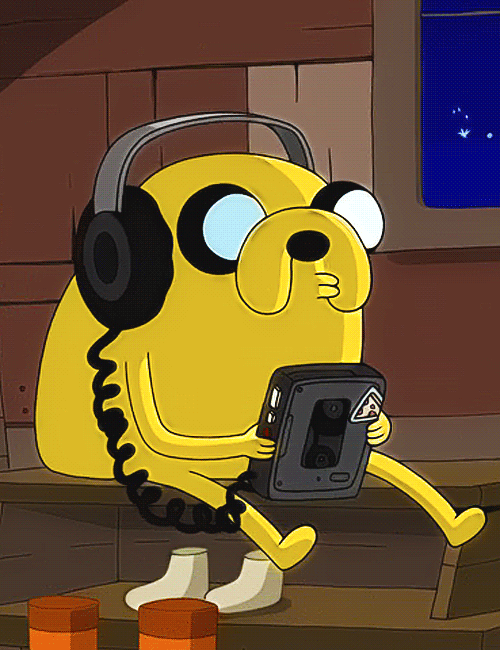 Beyonce! Hannah Montana! Khalid! Whatever gets your heart rate going in the morning will be sure to put you in a good mood for the rest of your day. Spotify has amazing morning pump up playlists and they fit a variety of music tastes. Personally, I enjoy listening to the High Schoo Musical 2 soundtrack, because when I Don't Dance comes on, my mood goes from 0 to 100 real fast.