We can all agree that 2016 probably didn't go as we all planned. With the New Year having just passed, and spring semester about to start, this is the perfect time to improve a couple aspects of your life. Here are just a couple ideas containing different ways to make 2017 great by changing 5 simple aspects of your life.
1. More Organization
One way to be better in 2017 is to be more organized. There are lots of ways to do so, but I have found the best way to manage my life is to stick to a schedule. Whether your schedule consists of work, school, or whatever fills your day-to-day life. No matter what, one of the best ways to keep everything in order is to write it down. Two ways to do this is to keep a planner, or to use a printable calendar. Below is my favorite, 24/7 free printable planner, but you can find any kind of printable on either Google or Pinterest.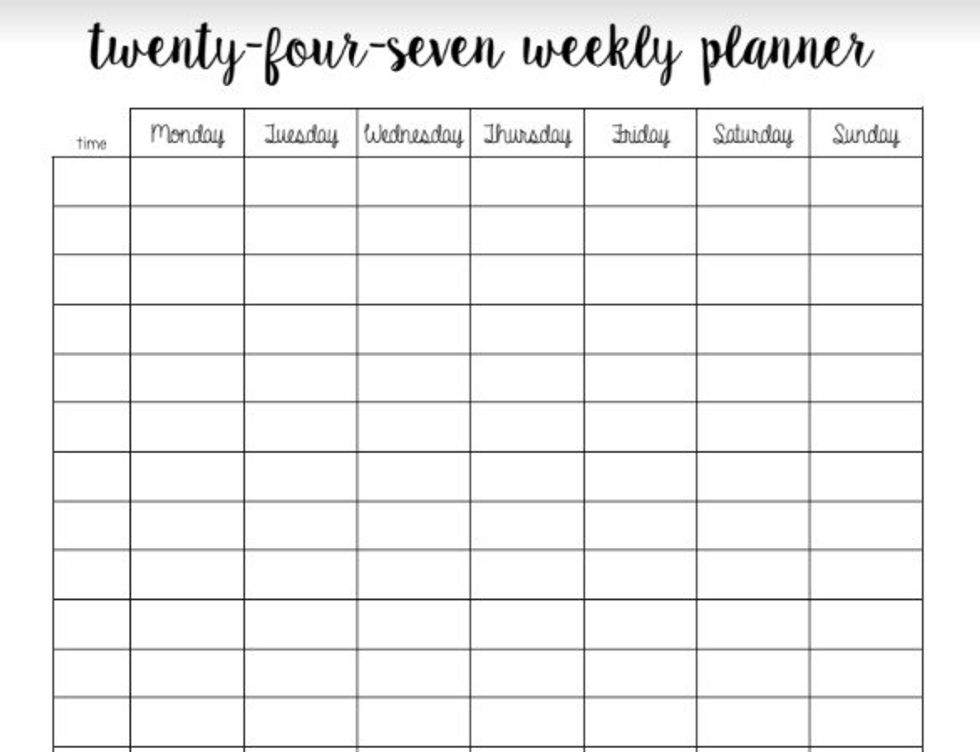 2. Prioritize
Along with scheduling, prioritizing is a great way to keep on track. If one focuses on what is more important between assignments, or appointments it can make life easier. You should always put yourself, and what you want before anyone else, to make sure that you and your mental health are taken care of. Doing things in a specific order can not only help you prioritize and get things done, but it can also help lessen the stress brought on by everyday life.
3. Try New Things
Another way to improve life in 2017 is to try something new. This could include meditation, hiking, or yoga. Starting a new hobby is a great way to meet new people and learn new things. New activities can take your mind off of the stresses of work or class. They can also help you become happier.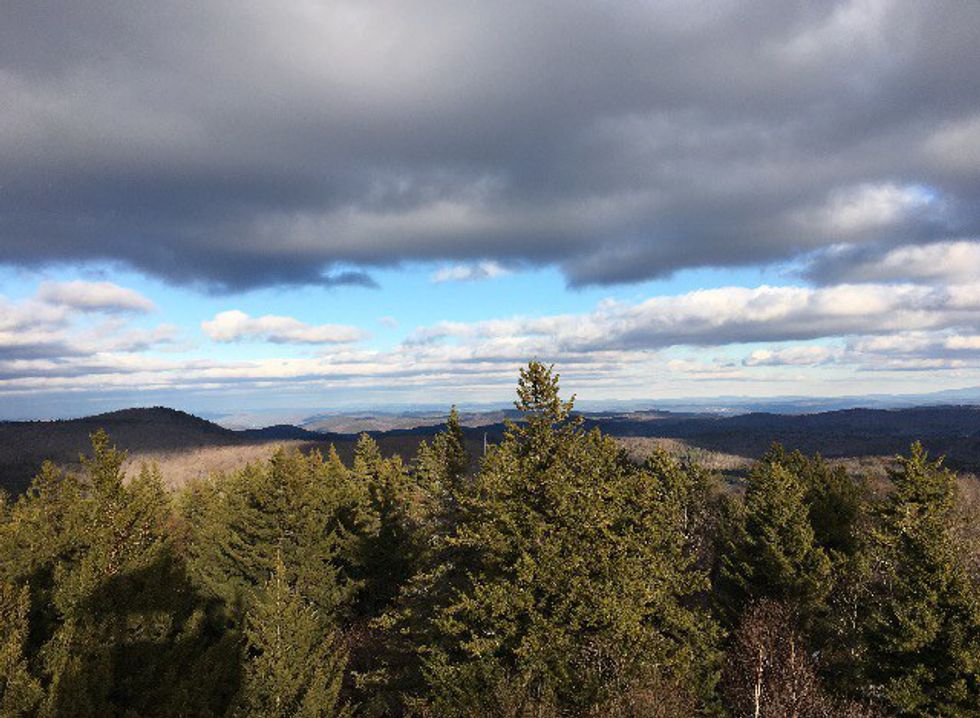 4. Remove Anything Unhealthy
Improving your life takes a lot of work. One way to do this is to remove toxic people from your life. Keeping unhealthy relationships only hinders making a better life for yourself. It is definitely hard removing certain people from your life. Many times we continue friendships or relationships we know are not healthy for us. But by cutting these people out of our lives we actually enhance our everyday quality of life for the better.
5. Be More Positive
The best way to improve your day to day life is to be more positive. Waking up everyday and being aware of your blessings is important. Even if things aren't going your way at school or work, if you stay positive you can still carry on with a happy life. Reminding yourself that it'll all be okay no matter the circumstances, and by removing negative thoughts from your life, you instantly will start to feel better and can reroute your thinking in a more positive direction.