Over the past couple of years, I have become obsessed with lipstick. Out of all the categories of beauty products that I could possibly obsess over, my mother jokes that I have picked the most expensive and the most vast one. While I have been around the lipstick-block quite a few times, there is one thing that I notice quite often: many lipstick brands are vastly underrated because of two reasons: people are either currently not aware of the brand's existence, or they are aware, and haven't found the motivation to try the brand yet. I have determined five brands to be the most underrated and additionally, the best to try on a college budget. I urge you to give these brands a trip! Most of each of their products are under $10!
5.) Lime Crime: Created by beauty-blogger Doe Deere in the late 2000's, Lime Crime is one of the more creative lines I've come into contact with since my lipstick obsession started. Though many of the colors are not necessarily traditional, do not let that stop you from trying this brand. Lime Crime prides itself in being a vegan and cruelty-free brand, without compromising the quality of the product. Many of the products that I own by Lime Crime are lightly vanilla-scented, and are thick and opaque, making them easy to apply and cover your entire lips without multiple coats of the product. Both their liquid lipsticks, called "Velvetines," and their solid lipsticks, called "Unicorn Lipsticks," are very popular among those who call themselves lipstick junkies. And for just $8, you can pick up many of the Unicorn Lipsticks that are currently in stock! "I make makeup for girls and boys like me, who express themselves un-apologetically. Lime Crime is freedom to be you!"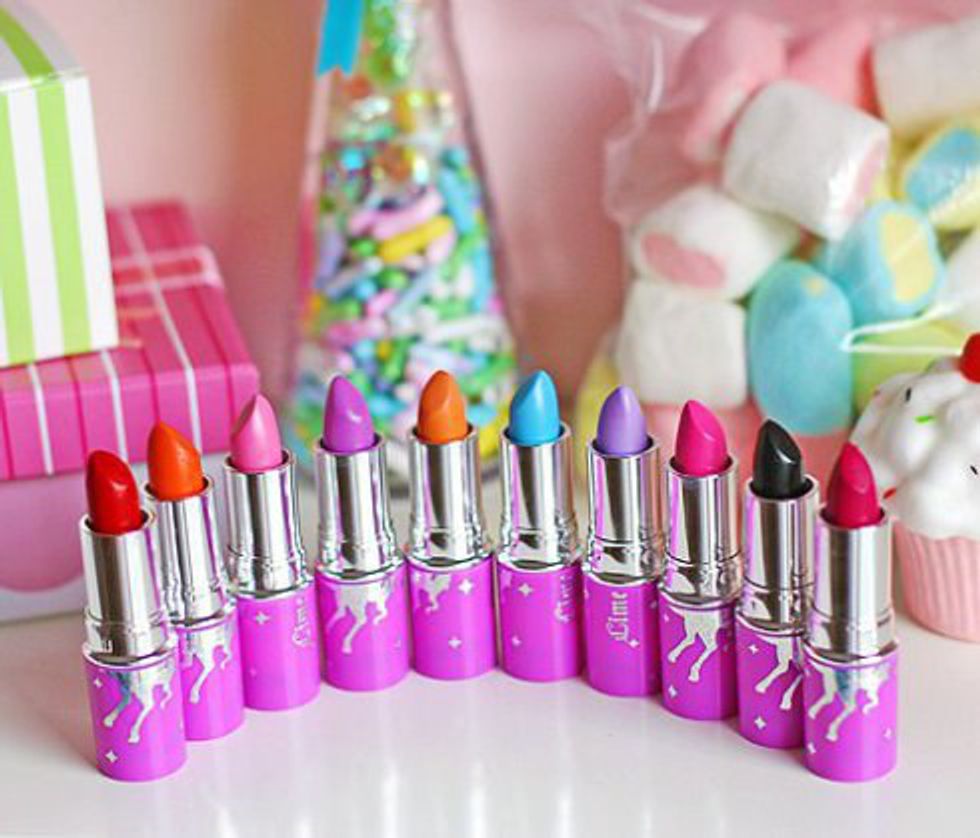 4.) Stila: This brand, created by makeup artist Jeanine Lobell in 1994, lends its name from the Italian word for "pen." Stila's cosmetic line prides itself in providing the tools for the consumer to create artwork with their products, and because of this, the company has a variety of colors and options for all skin types. Most of the colors of Stila's lipsticks and lip glosses are traditional lip shades that apply well to lips in any weather. Personally, I adore Stila's "Stay All Day" liquid lipsticks because they are comfortable and do not crack. The three shades that I own of Stila's liquid lipsticks are three of my favorite lipsticks overall because of the smooth application wands and the whipped formula. And getting two shades of these lipsticks for $16 isn't a bad deal either!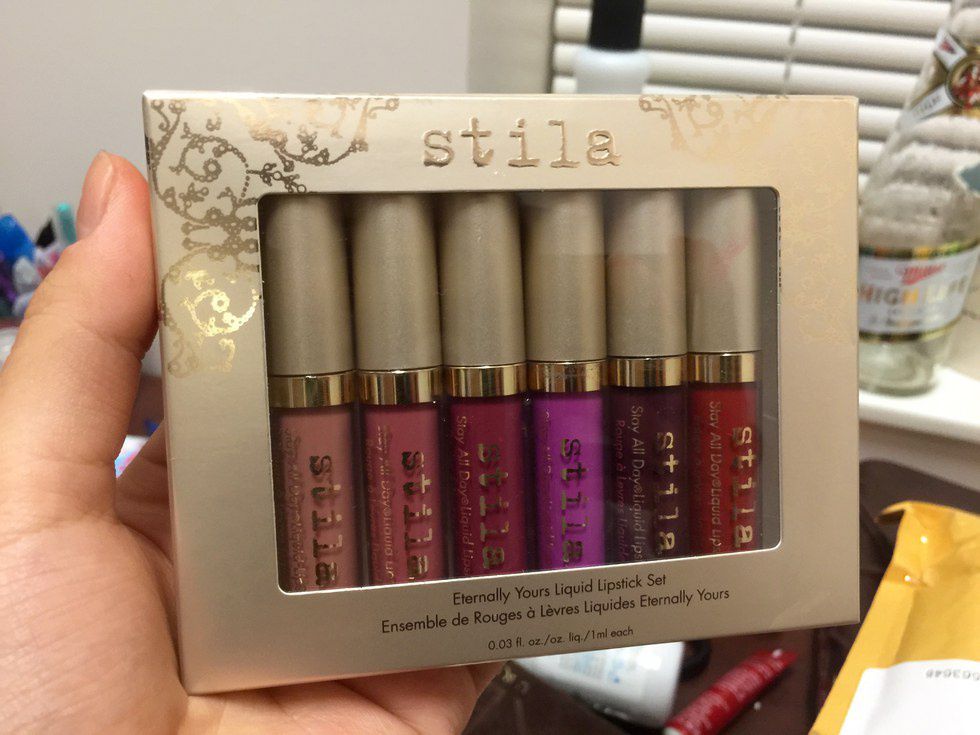 3.) L. A. Colors: Of all of the common drugstore brands that I have encountered while on my lipstick pilgrimage, L.A. Colors is one of the most inexpensive brands that you can buy for under $3. Recently, L.A. Colors just came out with around twenty shades of their new "Purely Matte" lipsticks that you can find at any drugstore for around $1.50. When these shades came out, I went and bought four of them, just to see how they applied. I am usually skeptical of drugstore products because 80 percent of the products I have used that are drugstore in essence are terrible in quality. I was pleasantly surprised when I used the first shade, "Fudge," that it covered my lips well and did not dry them out after a long period of wear. One could try this product and many of their other lipstick products and have endless possibilities for day-wear and night-wear, and at less than $3, this brand is very affordable!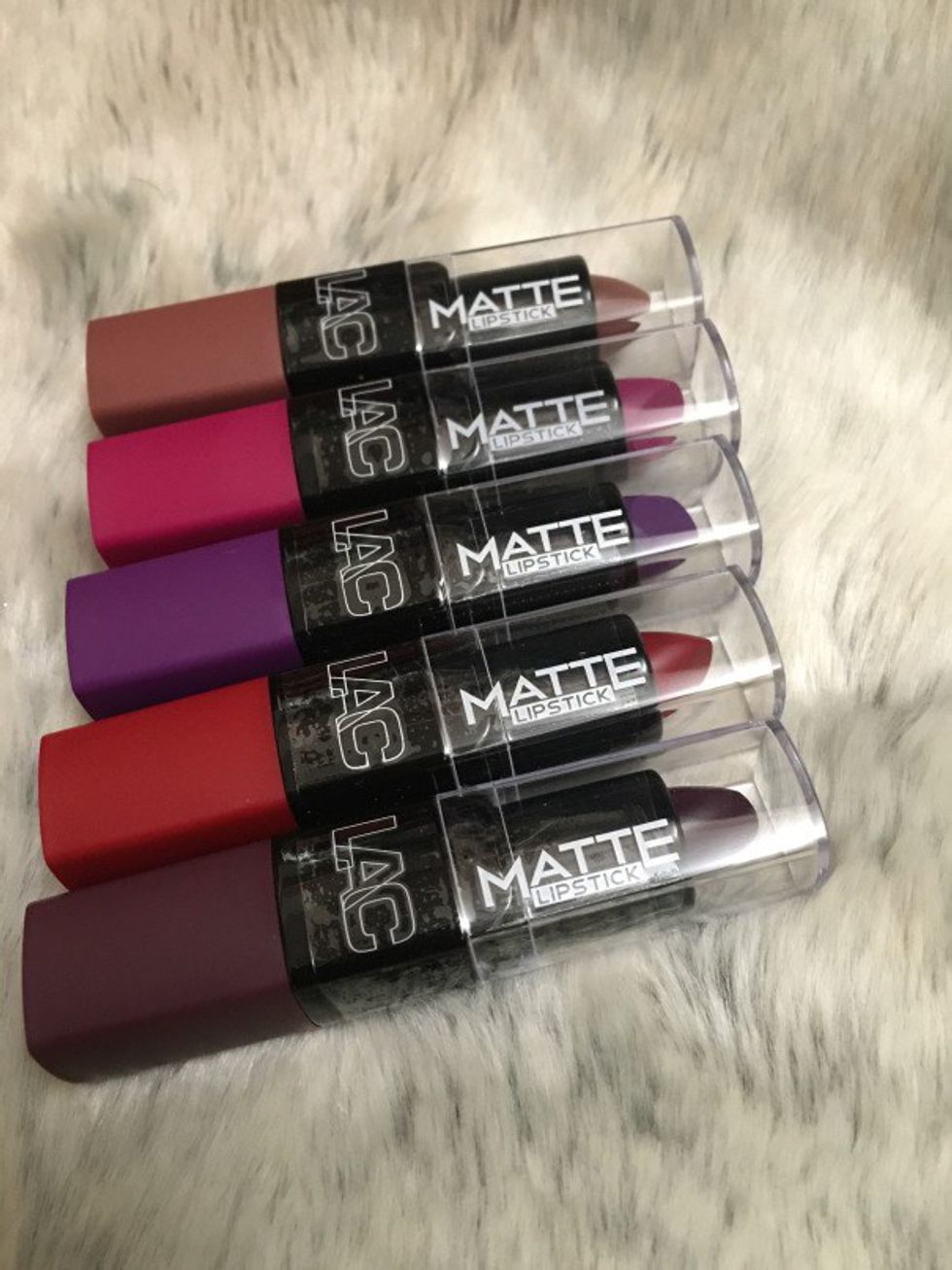 2.) NYX: This popular brand that is sold at Target and many other superstores around the world, is one of my personal favorites. Although my focus is on the lip products in each of these particular brands mentioned, it is important to note that any NYX product is a homerun in my books. I have never purchased a NYX product that I have not used until I needed to buy more. My personal favorite NYX lip product that I believe is totally underrated in the lipstick world is their "Liquid Suede" line. I own several shades of this product, and like the Stila formula that is whipped and creamy to apply, it is comfortable to wear all day long. Unlike Stila, however, NYX Liquid Suede has more experimental color shades, a larger amount of product for the price, $7, and can be found at your local supermarket.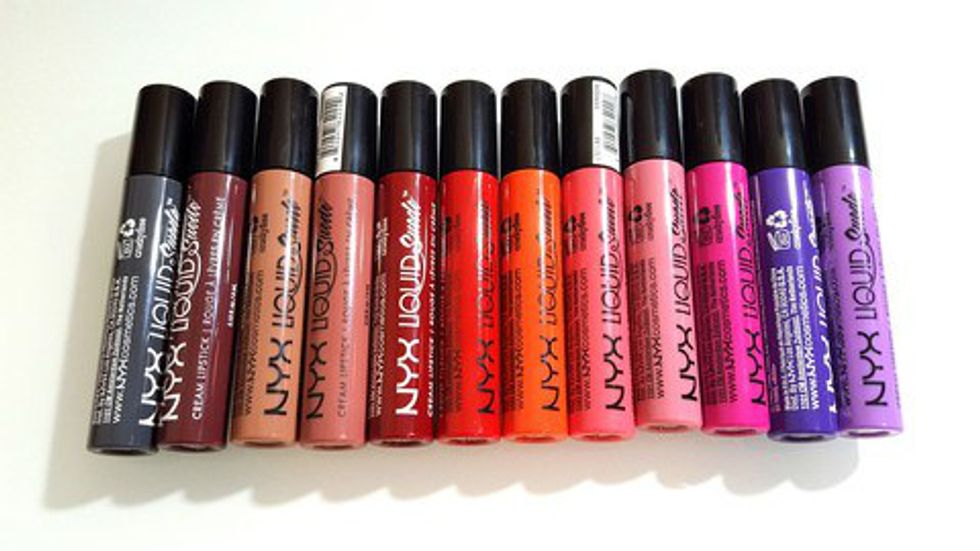 1.) Colourpop: Every product that I have tried from this brand has left me more than satisfied. Everything Colourpop's website is individually under $8, making it one of the most affordable brands for the quality and variety you have access to. Colourpop has released many different lip products over the course of the past two years, two of my favorites being the "Ultra Satin" liquid lipstick, and the "Ultra Matte Lippiestix." The most admirable and downright coolest aspect of many of their lines of products are that Colourpop finds beauty bloggers that are up-and-coming and collaborates with them. They work to make a wide variety of products that work well with all skin tones and skin types, and are very vocal about it. The quality of their products is just as admirable as their mission when making their products: the Ultra Satin liquid lipsticks apply so well that it feels as though you aren't even wearing lipstick at all, and stay on all day until you take them off; the Lippiestix are very portable, and apply nicely without having to use a primer, even though they also sell one. Both products are individually under $6, and the site always has some sort of promotion going on that allows one to try many different products in one order. For these reasons, I believe that Colourpop is the most underrated of the lipstick brands that I have encountered.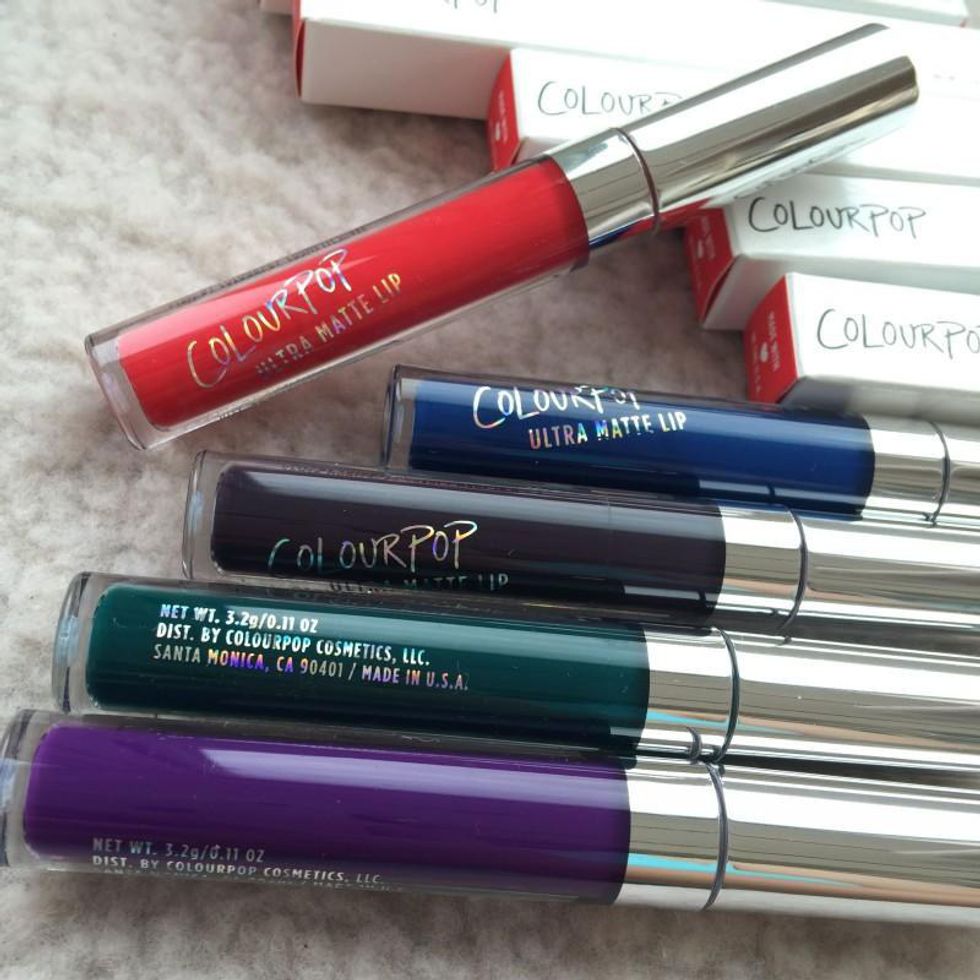 If you haven't used any of these products or brands, I urge you to give them a try if you're looking to give your daily beauty regimen a "makeover"!