When I came to the University of Georgia, I expected to learn new things. I was entering higher education, after all! However, I didn't expect to come back home with an entirely new vocabulary of abbreviations, catchphrases, and songs that I could have only learned at UGA. Without further ado, here are 5 phrases you can only hear in Athens, Georgia.
1. "You going DT tonight?"
Ah, yes. Now this is a classic. Every student at UGA has received this text at some point from an excited friend begging them to go out. Meaning "downtown" Athens, "DT" soon becomes the only way to describe any city's center to any UGA student. DT Atlanta? DT Marietta? It's contagious.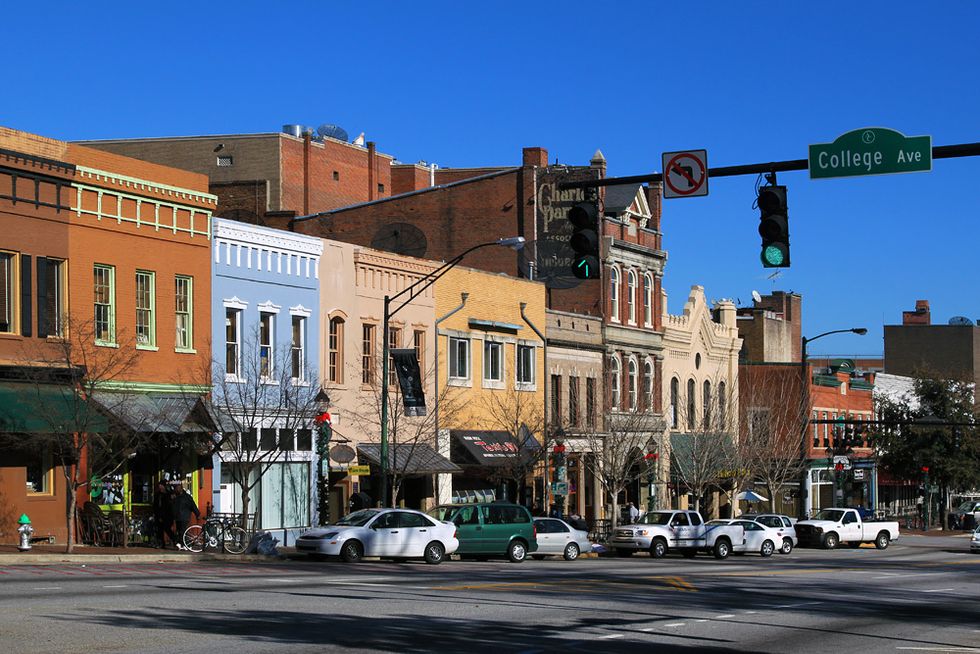 2. "Wanna get Jit Joe's?"
If you go to UGA and haven't had Jittery Joe's at least once, do you even go here? Everyone's favorite Athens coffee shop, Jittery Joe's often saves exhausted students in the Miller Learning Center trying to get some last minute caffeine in the wee hours of the morning (the MLC Jittery Joe's is open until 1 AM). If I counted up how much money I've spent on vanilla lattes and regular coffees, I might have an actual heart attack.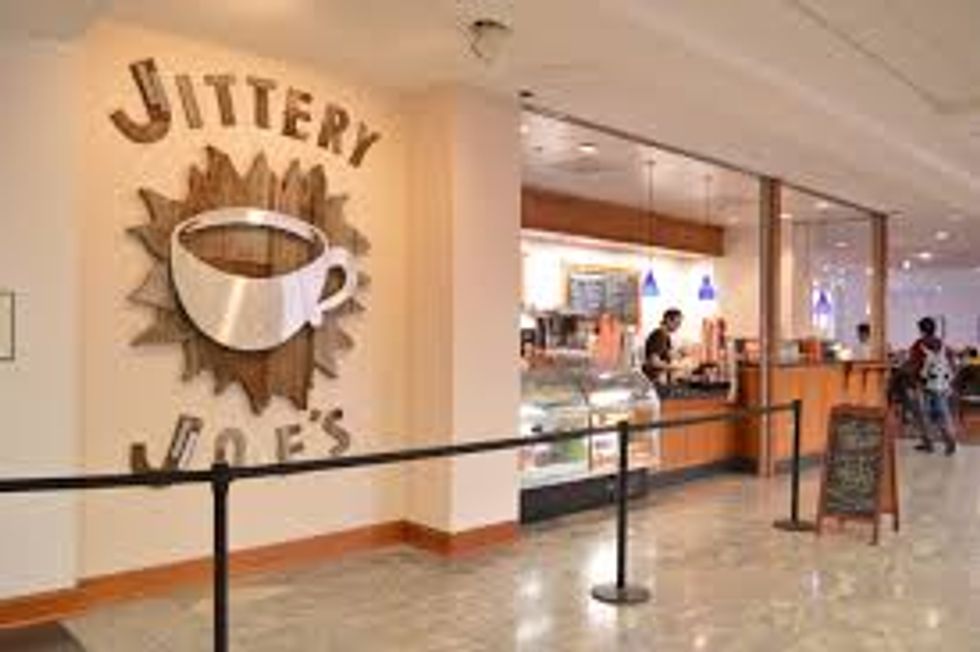 3. "Let's Snellibrate!"
Okay, so Snelling might not be the BEST dining hall on campus, but it is known for being the only dining hall opened 24 hours a day. Known for its pizza and Miss Sandra (the most angelic UGA Dining Services worker who gives the best hugs), Snelling becomes the home to UGA students looking for a late night bite on meal plan. It's widely known that going to Snelling after hours and eating breakfast at midnight is called "Snellibrating". It's simply a UGA rite of passage.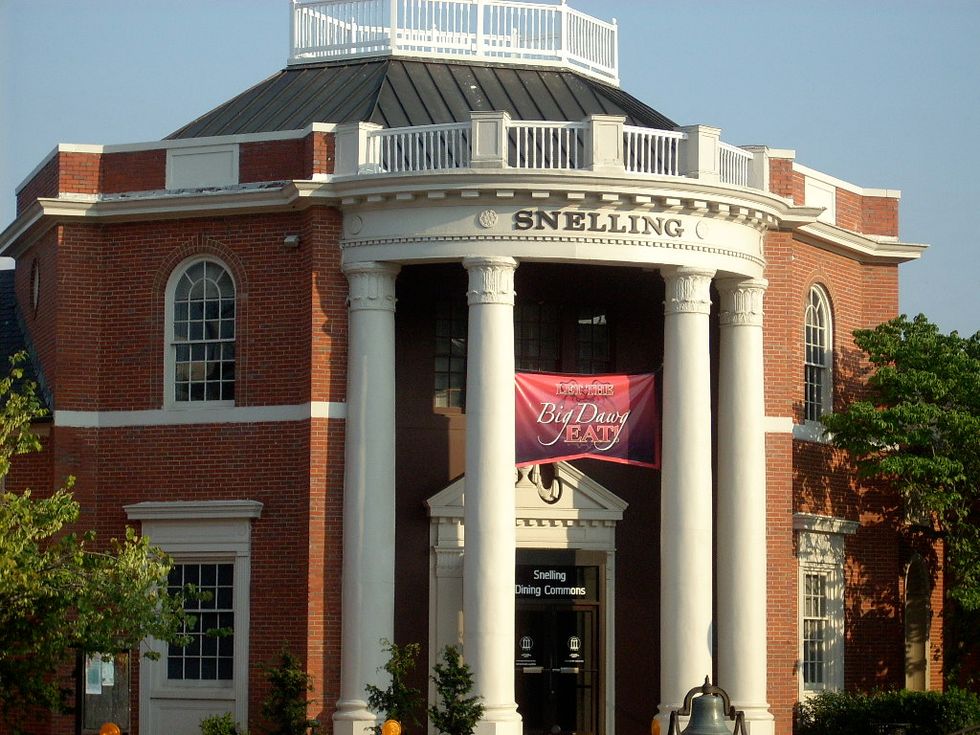 4. "Parked in a holler 'neath the mountain moonlight (GO DAWGS!)"
If you don't know what song these lyrics belong to, you're definitely not a UGA student, let alone any college student in the South. "Dixieland Delight" by Alabama serves as an anthem to any Georgia Bulldog wanting to express their passion for the Dawgs. Although the additions to the lyrics vary from school to school (in Alabama, "Go Dawgs" can be replaced by "Roll Tide" or "War Eagle", for example), any UGA student can agree that our version is the best.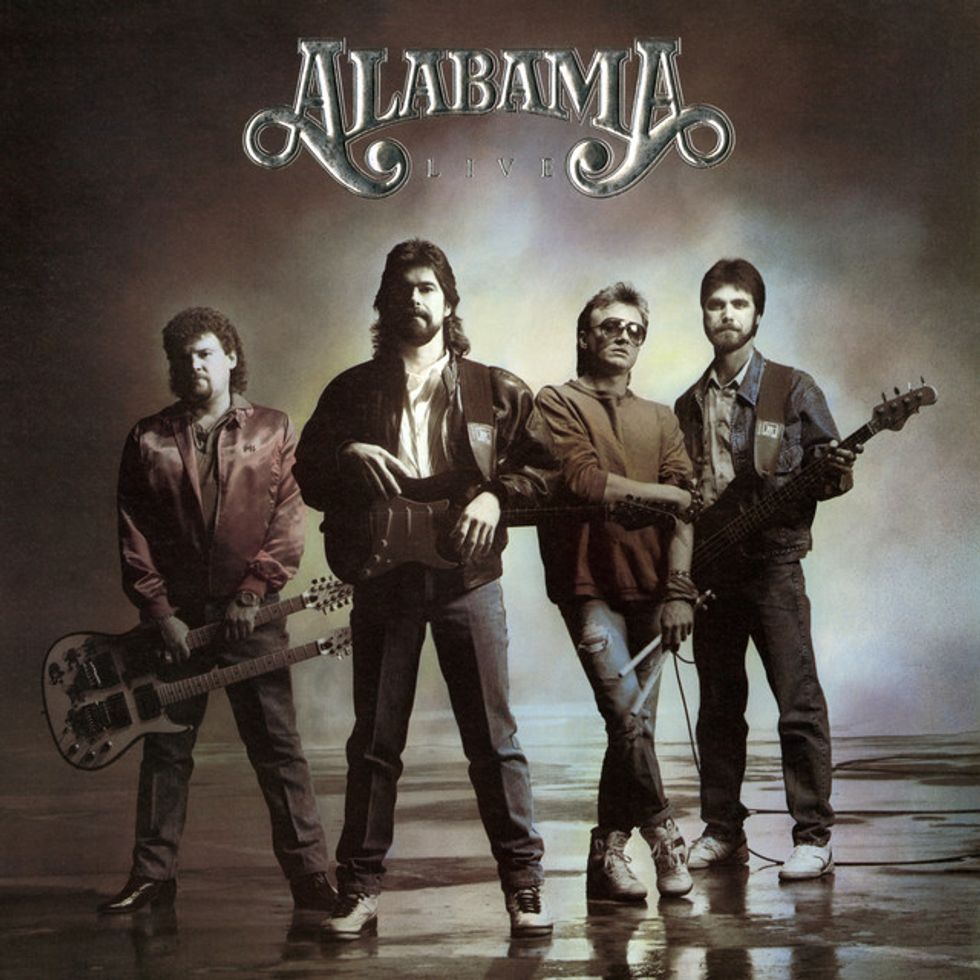 5. "Go Dawgs, 'sic em, woof woof woof!"
On any given day in Athens (especially Saturdays in the fall), you can expect to hear someone calling the Dawgs with a rousing "'Sic em!" followed by a lot of barking. Don't even question it--it's just what we do.