One of the biggest factors of college is your roommate. They're one of the first people you meet on campus, and they've been through a lot with you. Having a good roommate is a luxury that not everyone gets to have. Thankfully, I had a roommate that turned into one of my best friends. As the school year ends, I find myself getting nostalgic and emotional. There are so many things that I want her to know, but here are the top five.
1. I'm really thankful for you
You saw me through the highest of highs and the lowest of lows. You laughed with me and cried with me. I know this year was an emotional roller coaster, but you were there through it all with me. Knowing that you'd be there with sad movies or our favorite childhood movies and junk food was such a comfort. I'm thankful for all the small things that made up our friendships. The "dates" to the Student Union or Walmart. And how could I forget all the concerts we would put on in our room or the car? I'm so thankful that you were there to rock out with me.
2 You're going to do some amazing things
Throughout the year, I've gotten to see you grow and morph into this wonderful person. Not to say you weren't before, but in the short time I've known you, I've gotten to see some amazing things from you. I know that the future is only going to bring even more amazing things and that you're going to blow everyone away with what you do.
3. Thank you for everything
Yes, I'm thankful for you. But, I also want to thank you for things you probably didn't realize meant so much to me. Thank you for being my hype girl when I needed it. Thank you for hating the boy with me because he was a jerk to me. Thank you for the little notes you'd leave me. Thank you for going to things that you weren't excited to go to because I asked you to because I was scared to go alone. Thank you for being there to have real talks with me late at night. You did so much for me, and I just wanted you to know that I really did appreciate it.
4. I promise to still tag you in memes
Such a big part of our relationship was tagging each other in stupid funny pictures or sending each other what made us laugh so hard. Getting notifications that you had tagged me in a comment always made me smile. I promise that no matter what, if I find a cute dog picture, I will send it to you to make you smile.
5. I'm really gonna miss you
As happy as I am for both of us to go on to some amazing things in the future, it makes me sad that you won't be there. I look back on all of the memories I have from this first year of college and I realize just how much you impacted this first year for me. I know we'll stay friends past this, but man, I'm really going to miss seeing you everyday.
So, as we move out, I just want to say I love you and thank you for being the best freshman year roommate someone could have asked for. This year had its ups and downs. It wasn't always perfect, but having you there made the hard times easier. Little did I know that the girl I met on move-in day would mean so much to me now. Cheers to us and all the memories from this year.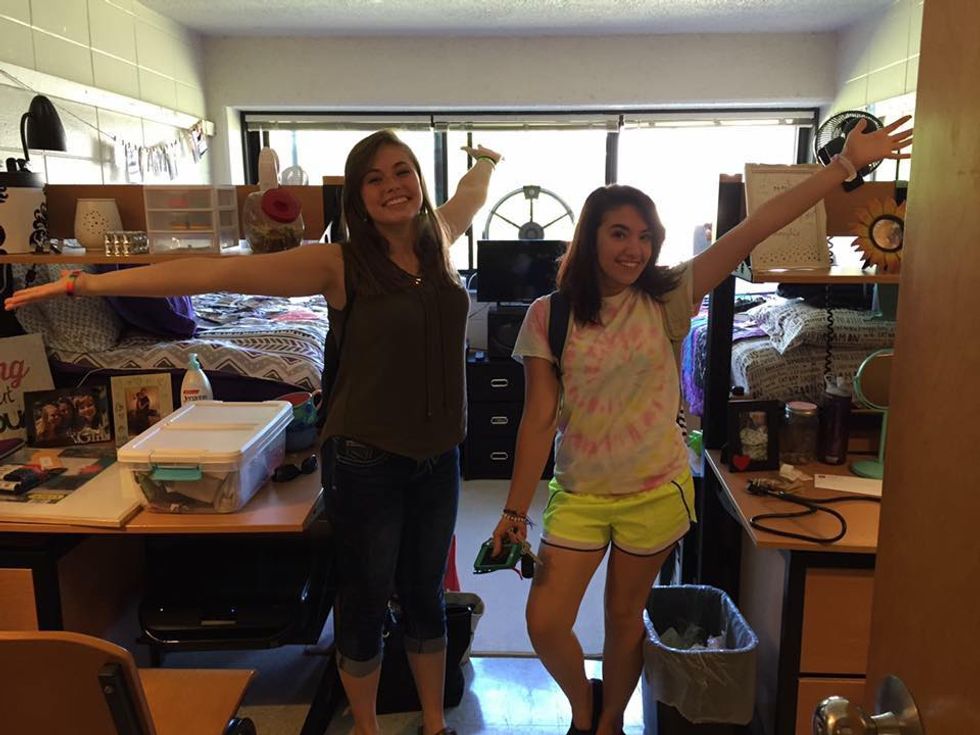 P.S. I'm sorry if this made you cry.