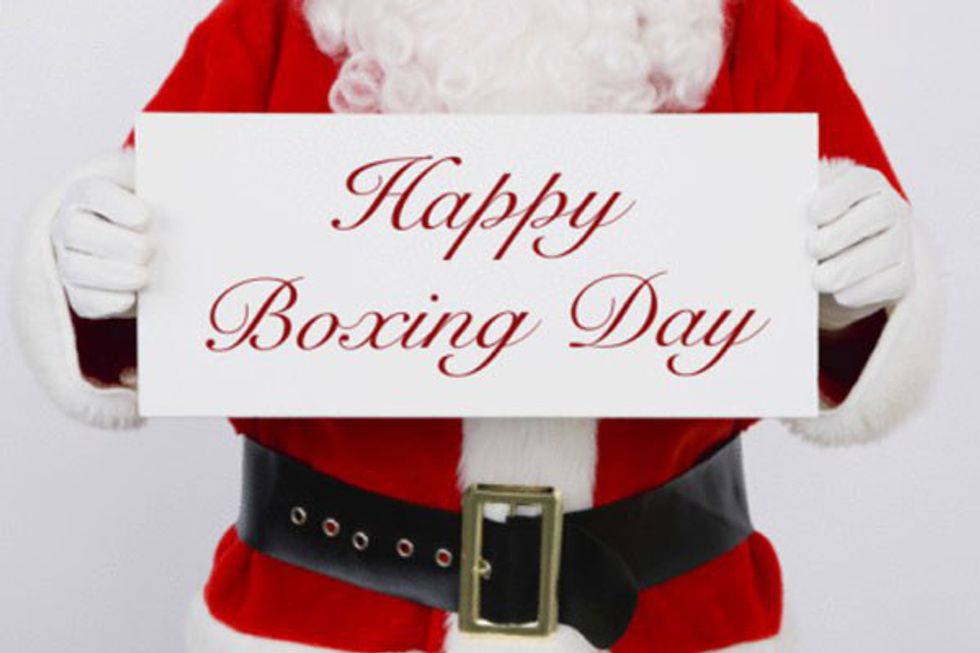 Let's do the time traveller thing. . .

Boxing Day is a public holiday popularly celebrated on 26th December every year in The United Kingdom, New Zealand, Canada and Australia. It's a middle-aged custom where servants get boxes of gifts. So a day after Christmas, servants will take their boxes to their employers to fill them with gifts, money and more.
But now, it has since gone from a servant/employer thing to an exchange of gifts and show of love to one another without bounds

Below are 5 things you should do on Boxing Day like this one;

1. Listen to your favourite all-time Christmas songs. - You should get your groove back on with Christmas songs from way back like Mariah Carey's All I Want For Christmas is You, Mary Did You Know by Kenny Rogers ft Wynonna Judd, you can also try the Pentatonix version.

2. Watch a Christmas movie - It's still Christmas, why not see some movies about the birth of Christ, comics like The Nativity Story, Christmas with the Kranks, A Nanny for Christmas (my favourite - it's a lighthearted drama).
3. Make someone happy with a gift - Send a gift. Bless someone with anything good at all. Do something nice for people. Make their Christmas a remarkable one. Even making a recipe goes a long way.
4. Attend a concert, show, or see a movie at the cinema - Go have fun at a Mozart. . . go sight seeing, or go watch that movie you've always wanted to and it's showing at the cinemas.
5. Eat out! You can afford to spare the body some calories. If you don't want to eat out, it's okay to grill that whole chicken and devour it! It's Christmas. . . be happy even with the food!
Which one are you gonna try?